CAD Software Price: How much do programs cost?
3D Insider is ad supported and earns money from clicks, commissions from sales, and other ways.
There is a wide variety of CAD software available with new versions being released every year. Software companies are more competitive than ever and constantly modify their products' capabilities to get ahead in the market. As such, there are several factors to consider when buying CAD software starting from whether it meets the specific user's needs to how much it will cost you.
This article is not only focused on the current prices of CAD software but also highlights the various payment options available for you as a buyer. In addition, it will give you a guideline on how to save money and what to look out for when buying CAD software. We have also featured a few programs in various price categories to give an idea of what you are paying for.
CAD Software Payment Options
There are two basic payment options when buying CAD software, single purchase or subscription. Software companies put these options in place in response to buyer preferences and market trends. These options are available either directly on the company website or through licensed dealers or resellers in your region. Most resellers also offer training, product installation, and technical support services to the end users.
Single Payment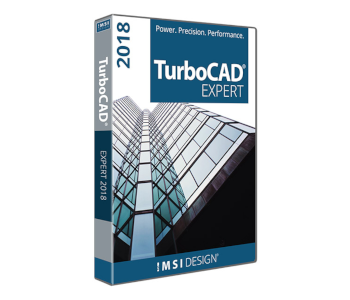 The most basic mode of payment when buying CAD software is the Single or One-off payment option. In this method, the buyer makes one payment and owns the product forever. It is a quick and easy payment regime that is preferred in areas with limited access to the internet, and technical support such as remote locations. The single payment option is great for people who mostly work offline because they don't need to update the software regularly.
Single payment options don't usually include after sale support options. Any training, product updates, or technical support are often offered for an additional fee or special subscription. It is important to make sure you understand what you have paid for when using the One-off payment option. Incidentally, many vendors offer discounts when you choose to buy the product as a single payment.
The rising cost of CAD software has led developers to move away from offering single purchase products and focus more on subscriptions with easy monthly or annual payments. Typically, companies presenting this payment options have low-cost software such as TurboCAD for Mac, which has a variety of products that range from $69.99 to $599.99. TurboCAD also has a Windows version which is available either buy as a single payment or annual subscription because it is considerably more costly than the Mac versions. In effect, the latest TurboCAD version for Windows, TurboCAD Pro Platinum 2018, is available for a single payment of $1,499.99 or an annual subscription of $499.99.
Subscriptions
Buying CAD software through subscriptions has become very popular among working professionals. This is because they can make smaller payments rather than a big lumpsum. Subscriptions reduce the financial barrier of acquiring expensive software. They allow you to enjoy the full benefits of a CAD program on credit. In some cases, the software basically pays for itself if you can get regular work using it.
Many software developers have made their programs available for monthly or annual payments and discounts can be gained if you pay for two or three-year subscriptions at once. One major advantage of this payment method is that it usually affords you access to technical support, and product updates throughout the period of your subscription at no extra cost. Make sure you get a clear picture about the benefits of your subscription from the vendor or software provider as these may vary from place to place.
Another advantage of buying software through subscriptions is that you can select your period of ownership and only pay for the product for the duration you are using it. Many of us have power tools that we bought for an outrageous price gathering dust on our shelves because we don't have time to use them anymore or that Italian tuxedo you bought for your wedding and will never fit into again. Subscriptions, like tuxedo hire services, allow you to pay for the product while it is useful to you and not a day more. This in effect gives you access to expensive software at an affordable price.
AutoCAD leads the field with subscription payment options. In fact, the latest version, AutoCAD 2019 is only available via online subscriptions. The membership gives you access to a wide range of perks including access to the latest software updates, ability to use the program in several different devices, and access comprehensive technical support services. The basic AutoCAD software is now available online for annual payments of $1,575.
Examples High-performance CAD Software
On the higher end of the CAD software price list, you have the most powerful products in the market. These programs have a wide range of client specific options that vary in price, therefore every quote is unique. The prices available to the public are the basic annual cost. Clients, however, pay two or three times the basic amount in order to enjoy the full benefits of the program.
CATIA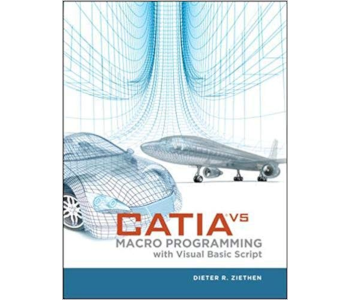 CATIA stands for Computer Aided Three-dimensional Interactive Application and is one of the most powerful CAD programs in the market. This program is best suited for designing complex 3D surfaces such as automobile and aircraft bodies. CATIA is the flagship product of Dassault Systems which also home to Solidworks and a range of engineering, data, and process management software.
CATIA is available as a one-off purchase of $11,200 with an annual maintenance fee of $2,000. However, if you are not ready to purchase the product directly, you can lease the software for $4,500 a year. Finally, CATIA offers its users various role-based modules which enhance the options and toolsets available for specific design fields that range in price from $2,700 to $19,000 with an added annual maintenance fee of 18%. CATIA has a steep learning curve and has made a student version of the software available for $99 off the Dassault Systems website, to make things easier for beginners.
Autodesk Collections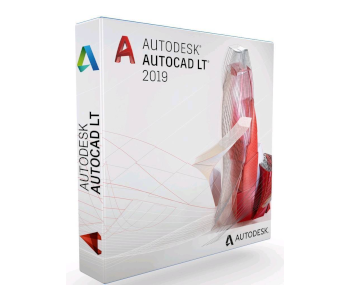 You cannot talk about leading CAD software without mentioning Autodesk. Autodesk has a wide range of products in leading positions in every sphere of CAD software. In the high-performance category, I place Autodesk's Maya and 3D Max software. 3DS Max offers a powerful range of 3D modeling options and is excellent for building 3D spaces such as building interiors, and architectural visualization while Maya is a master of animation and the go-to software for 3D animators in the entertainment industry.
These two programs go together so well that Autodesk developed a package deal for them. Each program on its own will cost you $1,150 per year while the package, referred to as the Media and Entertainment (M&E) Collection goes for $1,595.
In addition to Maya and 3DS Max, the Autodesk's M&E Collection license includes access five other Autodesk premium software, namely, MotionBuilder, Mudbox, Sketchbook, Recap Pro, and Character Generator. A three-year license for the M&E Collection will be yours for $4,785. Other high-performance products and their prices are summarized in the table at the end of this article.
Apart from the Media and Entertainment Collection, Autodesk offers two other software collections to cater for other specialized design fields. Autodesk presents the Architecture, Engineering, and Construction (AEC) Collection which consists of AutoCAD, Revit, Civil 3D, Navisworks Manage, 3ds Max, and Infraworks. The AEC Collection is best suited for the construction, infrastructure, and building design industries. If bought separately, the programs that make up the AEC collection would cost you $11,215 per year while as a collection, they are available for $2,755 per year for a single-user access.
The third collection Autodesk has up for grabs this year is the Production Design and Manufacturing (PD&M) Collection. This collection has been built around the Autodesk Inventor software and enhances the user's productivity immensely. The collection gives you all the power you need to run a project seamlessly from start to finish without the hassle of managing multiple product licenses. This collection is available for $2525 and gives you full access to Autodesk Inventor, HSM, Nesting Utility, Nastran In-CAD, Vault basic, Factory Design Utilities, AutoCAD, 3ds Max and more.
Buying CAD Software on a Budget
Several shifts in the economy have meant that many people are looking to stretch every dollar whenever they can. Saving money has become essential to many peoples' lives either as a matter of choice or necessity. Here are a few ways to make use of CAD software on a budget without breaking any laws.
1. Consider Older Versions
The CAD scene is a dynamic and constantly changing especially since the best software development companies compete to release new and improved versions of their software every year. In reality, it is not easy to keep up with all the newest products on the market. Moreover, it is normal for CAD professionals to use one software version for about three years before upgrading to a newer one.
If you are new to CAD or are working on a limited budget, I suggest you look at older versions of the software you like. A version that's three to five years old can meet most of the basic needs that the market currently demands. However, if you choose to go this route, you should begin by comparing the current software functions with the previous versions to decide which version will suit your needs.
Once you have decided on a software version, begin contacting the software companies and resellers in your area to see if they have the products in stock and negotiate a price. There is a lot of room for negotiation for older software because they are not in high demand. Make sure you find out from the software companies if they still offer support and program updates for the particular version you are interested in. Many companies discontinue production and support for older versions after a given period of time. Prices for the older versions will vary greatly and are subject to your negotiation skills.
2. Multi-User License
A Multi-User License is one that allows you to install one license in several computers on the same network. This is ideal for large organizations that need several people to have access and use the software from their workstations. The license can be installed in as many workstations as you want but can only be accessed by a maximum number of users or 'seats' at a time.
These licenses are cheaper per user than buying a single license for the entire team. Since the number of users and details will definitely vary from case to case, you will have to contact the software suppliers to get a price quotation. If you have a group of colleagues working with CAD, you can pool your funds together and purchase a multi-user license, effectively saving money for each of you. Make sure you take time to compare license types and see which one is best suited for your situation and budget.
3. Lite versions
You have probably come across a range of CAD software with the letters 'LT', 'LTE', or the word 'Lite' following the proprietary product name such as "AutoCAD LT", or "TurboCAD LTE". These represent the lite or light version of the software. These are simplified versions of software often stripped down to the basics. They offer a good quality product with reduced functionality and options and are ideal for users interested in an up to date version of the program but don't need all the functions that come with it. The lite versions allow you to use a program without paying for all the extra functions that you may never use. They are best suited for beginners and hobbyists who use CAD software for small projects.
Although Lite versions are considerably cheaper, it is valuable to look at side-by-side comparisons of the full versions before making a decision. The comparison will help you to know what you miss out on and help you decide whether it is an acceptable compromise. AutoCAD 2019, for example, is available for $1,575 per year, while the AutoCAD LT version or AutoCAD Revit LT Suite at $390 and $515 per year respectively. The difference in price alone lets you know that there is a considerable amount of functions missing from the latter products and I suggest you find out what they are before swiping your card.
Examples of Great Value Products
This category refers to products that provide great value for money. They are moderately priced in relation to the market and make good alternatives for the expensive software. These products may not be as robust as their expensive counterparts but they make up for it in pocket change.
MAYA LT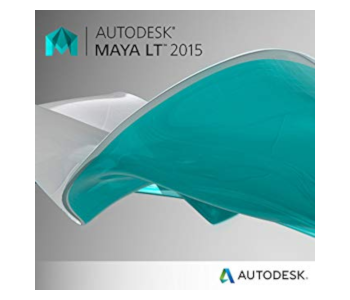 Maya LT is a domesticated version of Autodesk's High-end Maya software. It is a great value product because it has the basic DNA of Maya and can still have powerful 3D modeling and animation tools necessary to create realistic characters and environments. Maya LT is excellent for indie game makers who don't employ complex simulations and motion graphics into their projects.
Maya LT is available for $245 per year or $661.50 for a three-year license while the original Full Autodesk Maya program costs at about six times as much. Moreover, the three year Maya LT license is free for students.
ARES COMMANDER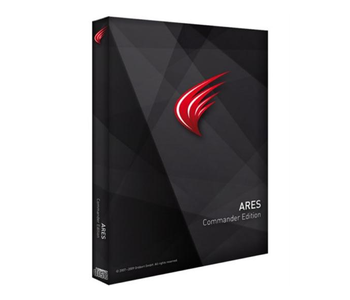 ARES Commander, developed by Graebert GmbH, is a versatile cross-platform CAD program with a wide range of applications. Graebert is famous for its powerful CAD engine that is used by other software development companies such as Dassault Systems and ESRI.
ARES has become very popular since the launch of its "Trinity of CAD" application that consists of ARES Commander, Touch, and Kudo. These applications allow you to begin a project on your desktop PC at work using Ares Commander then edit it on the go on a mobile device using Ares touch and finally share it with stakeholders anywhere in the world using Ares Kudo, a cloud-based CAD application.
ARES Commander is compatible with Windows, MacOS, and Linux. It is marketed as an affordable alternative to AutoCAD and is available as an annual subscription of $250 complete with Ares Touch and Ares Kudo as well as all updates and email support. You can also purchase a perpetual license for $795 with an annual renewal fee of $199 to enjoy the editing options of Ares Touch and Kudo. ARES Commander is also sold as CorelCAD for $689.62 on Amazon.
4. Free Trial Period Option
If you are really tight for cash or are undecided on which software suits you best, you can always opt for the CAD trial versions. Almost all leading CAD software products are available for free on a 30-day trial basis after which you will be required to make payments for continued use.
During the trial period, you can enjoy the full functionality of the software for free so that you can get acquainted with the product before making a lasting decision to pay for it. This allows you to test the products capability. It also gives you time to learn how to use it if you are a beginner.
Most professionals try out a number of products before settling on one because they will probably spend a considerable amount of time and money on the software, it is valuable to know what you are paying for.
5. Student/ Teacher Versions
If you are a student or a teacher representing a registered learning institution, you can benefit from the educational versions of CAD software. Due to the steep learning curves involved with many CAD programs, the companies offer educational versions for students, teachers, or learning institutions willing to train people on the CAD skills. This allows people to learn how to use the product without paying the market premium for people who use it professionally.
Educational software versions are often powerful and contain a lot of the functions that proprietary versions have but include subtext indicating that they are student versions. While these versions are good for your own training and personal use, they are not ideal for professional use as your clients will easily know that you are billing them while using a student version of the software. In addition, most educational CAD versions are only accessible if you have a registered student Identification Number and institution, while others are installed directly into the institution's computers.
Leading software companies such as Autodesk and Graphisoft offer the educational versions of their software for free. Autodesk, for example, has a wide range of free software available on their Autodesk Education platform.
6. Free CAD Programs
Finally, for those of you who want to try their hand at Computer Aided Design at no cost, there are Free CAD software options available. These programs are excellent for hobbyists, students, and first-timers. They are usually very easy to use and do not require high computing power.
On the downside, they are not robust and cannot carry out complex computations. The free 3D modeling software is good for basic renders and can produce simple shapes on 3D printers.
The Free CAD programs are great when you need to do quick CAD work on the go and don't have access to your regular software. They can also be accessed through free apps on mobile devices.
Examples of Great Free CAD software
FreeCAD
FreeCAD is one of the most versatile and user-friendly Free software available for CAD enthusiasts. It is an open-source 3D modeling program that operates seamlessly on Mac, Windows, or Linux Operating Systems.
FreeCAD offers its users a wide range of design options including experimental CFD, Geodata workbenches, BIM, and modern Finite Element Analysis (FEA). This program is suitable for beginners and advanced CAD users including mechanical engineers, architects, students, and hobbyists.
SketchUp Free
SketchUp has made a free version of its premium software available online. Originally developed by Google, SketchUp was bought by Trimble in 2012 who now offer a paid and free version of the program.
SketchUp Free is accessible in a web browser that can be used on any operating system allowing you to model 3D designs on desktop computers, Chromebooks, and mobile devices. This product is versionless, which means you always have access to the fastest and most up-to-date iteration available.
Trimble has gone a step further to offer Trimble Connect, a platform that allows you to host and share your SketchUp work free of charge enabling colleagues to view, edit, or comment on shared projects. With Trimble Connect, you can always access your work anywhere you go.
Things to look out for when buying CAD software
Whenever you gear up to buy CAD software it is easy to get swept up with what looks like a great deal. If the deal looks too good to be true, take a closer look. Some software suppliers bundle up product packages that look great all the while concealing some fine print. Here are a few details to look into when making a software purchase.
1. License Validity
Software license prices vary according to the validity period. A one-year subscription is definitely cheaper than a two or three-year subscription. Before making a payment, make sure you verify the license duration you are getting.
It is also important to note if the product is available as a one-off payment or as a subscription. Some dealers may present a one-off payment package for a product that is only available as a subscription.
2. Training and Technical Support Options
When selecting a product to buy, check whether the package you are paying for affords you free technical support as well as training options. Some software providers have cheaper products because they separate the cost of training and technical support from the price of the license. Check to see if you need to pay extra for access to training materials, technical support, and product updates.
3. Review Software Alternatives
If you are not sure if the CAD software you are interested in is the best choice in its price range, take some time to review the recommended alternatives. Looking at how similar products compare to each other in terms of price, versatility, and performance usually helps any buyer make an informed final decision.
Conclusion List of products and prices
CAD programs have a wide range of capabilities and prices are set according to unique elements that each product has to offer. The programs vary greatly and your choice basically comes down to what you wish to achieve and how you want to go about it.
The table below is a summary of the CAD software mentioned in this article and their prices. In addition, we have included a few other programs that we did not mention but are worth looking into. The programs are listed in descending order by price. Keep in mind that this is not a comprehensive list and there exist some products that are more expensive than those listed here depending on individual client quotes. This list is designed to give you a general idea of what to expect when you talk to software suppliers.
List of CAD Software and Price
No.
Software
Price in USD
License type
1
Catia
11,200.00
Full (Plus $2,000 Annual Maintenance Fee)
2
Solidworks
7,995.00
Full (Plus $1995 Annual Maintenance Fee)
3
Autodesk Architecture,
Engineering, and Construction
7,438.50
3years
4
Autodesk Product Design and
Manufacturing
6,817.50
3 years
5
Autodesk Inventor
5,805.00
3 years
6
Autodesk M&E Collection
4,785.00
3 years
7
AutoCAD 2019
4,252.50
3 years
8
Maya
3,450.00
3 years
9
PTC Creo
2,200.00
1 year
10
TurboCAD Pro Platinum 2018
1,499.99
Full
11
Revit LT
1,134.00
3 years
12
AutoCAD LT
1,053.00
3 years
13
Ares Commander
795.00
Full
14
SketchUp Pro 2018
745.00
Full
15
CorelCAD
689.62
Full
16
Maya LT
661.50
3 years
17
TurboCAD Mac Pro v10 and
Powerpack Bundle
599.99
Full
18
TurboCAD LT
299.99
Full
19
FreeCAD
Free
Full
20
SketchUp Free
Free
Full
Warning; 3D printers should never be left unattended. They can pose a firesafety hazard.