The Rise and Fall of the Camera Industry, Told with Statistics
3D Insider is ad supported and earns money from clicks, commissions from sales, and other ways.
It seems like only a few years ago when people were buying DSLR cameras left and right. In the early 2000s, the accessibility of DSLR cameras sparked an interest in a lot of people to pursue their interests in photography. This also resulted in steady growth for the camera industry – a growth that was sustained for a good portion of the previous decade.
However, one does not even need to look at the numbers to know that there aren't as many people walking around with DSLR cameras anymore. The main culprit? Smartphones. How has the growth of smartphone cameras affected the digital camera industry?
The golden age of the digital camera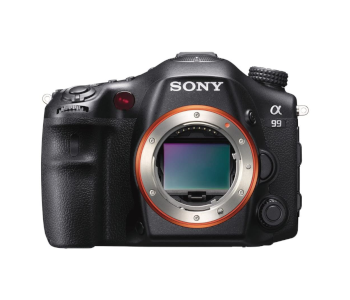 Back in the year 2000, digital cameras were only starting to make a dent in the camera industry. This was an age when film cameras were still the more preferred technology in photography. By the end of the year, digital cameras only accounted for a modest 13% of the total market for cameras. At the time, around 90% of all households were still using film cameras.
Even then, the digital camera market already had pretty diverse offerings – entry-level point and shoot models, toy cameras, digital camera accessories, and DSLR cameras. With improving technology and more user-friendly models, a lot of industry experts expected digital cameras to eventually overtake digital cameras. They were right – by 2005, the film camera industry became all but non-existent.
The year 2000 was a landmark year for the digital photography industry. From worldwide shipments of about 32 million units in 2000, the market grew to a peak of 121 million units by 2010. It also introduced a new paradigm to the concept of photography, establishing new standards such as instant previews, better control of parameters, and easy storage.
Although DSLR cameras seemed like the ubiquitous symbol of the golden age of digital photography, it cannot be denied that more than 90% of the sales back then were for compact point-and-shoot digital cameras. These beginner-friendly cameras provided the convenience of portability while offering many of the same features as DSLR cameras. At the time, a digital camera was considered an essential accessory whenever people went on vacations, attended a sports event, went to parties, or even if they just took a quick trip to the beach.
Even while digital camera sales were still going strong from 2007 to 2010, smartphone cameras had already started to make a dent in the thriving market. Back then, the quality of images captured via camera phones was very poor compared to the professional-level photographs that were possible even on basic point-and-shoots. In the next several years, smartphone cameras would improve and become the dominant force, quickly eroding the growth that the digital camera industry has made in the last two decades.
The rise of smartphones
The sales of camera phones started picking up in 2003, eventually picking up steam and rising to numbers that are way above what the digital camera industry has ever achieved. While this has elevated digital photography to whole new levels, it also meant that fewer and fewer people were willing to buy digital cameras.
From a high of 121 million units in 2010, digital camera sales have dropped to only 19 million units by 2019 – an 84% drop. Even year-to-year changes in sales have been drastic, as the units of digital cameras shipped dropped by 24% just from 2017 to 2018. Industry experts believe that this trend will continue, forecasting a 23% drop in sales by the end of 2020. For reference, this corresponds to the number of units that the digital camera industry sold back in the early 1990s
What has caused the massive surge in popularity of smartphone cameras? There are a lot of reasons, but these can be narrowed down to three major factors – the price of phones, the trend of social media sharing, and convenience.
Today's camera phones can go head-to-head with many of the professional DSLR cameras of the past few years. The latest trend is for phones to have three lenses – a high-resolution main camera, a telephoto camera, and a wide-angle camera. With the ability to capture 50 MP stills and 4K videos at 60 fps, today's camera phones can no longer be accused of being underpowered.
A camera phone isn't just a camera – it's also a means of connecting to people. When paired with the ease of sharing photos in social media, camera phones have proven to be a great way to let your family and friends (or total strangers) see your photos. Nowadays, photography is no longer just a hobby for creative people. It can also be used to update people about what you're up to.
Lastly, there is the matter of convenience. This is best explained by the phrase "the best camera is the one that's with you," which is incidentally the title of a book about iPhone photography. The main driving force for why there 1.2 trillion photos taken yearly is the fact that practically everyone is already walking around with a powerful digital camera in their pockets.
The confluence of these three factors has made camera phones a force to be reckoned with in the digital photography industry. By the end of 2019, global smartphone sales have reached 1.52 billion units. While these numbers do not directly compete with digital cameras, there is no doubt that there is a significantly large market space that they share.
The influence of smartphone photography can be seen even on a professional photography platform like Flickr. According to their numbers, around 50 percent of photos uploaded to Flickr back in 2017 were taken using smartphones. Since iPhone accounts for 54% of the photos taken by smartphones, this meant that there were more photos uploaded to the site taken from Apple devices than from traditional camera brands like Canon and Nikon.
Mirrorless cameras setting a new trend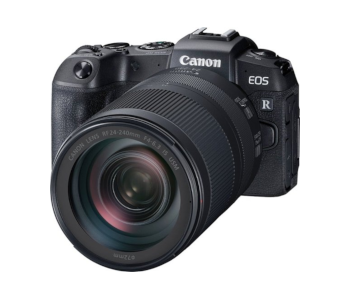 The shift of most people to camera phones has meant that the market for digital cameras has shifted back to professional users. This is best demonstrated by a huge drop in sales of point-and-shoot cameras – a 22% decrease from 2018 to 2019. DSLR camera sales also dropped by 12% within the same period.
The pleasant surprise has been in the numbers for mirrorless cameras, which have enjoyed an increase of 2% from 2018 to 2019. This also marked the first time that cameras with interchangeable lenses outsold point-and-shoot cameras. In 2019, the sales for mirrorless cameras surpassed those of DSLR cameras.
What these numbers indicate is a shift of the digital camera market to mirrorless cameras. This may prove to be an uphill battle for the industry, as mirrorless cameras on average cost nearly twice as much as DSLR cameras. While there will always be a market of professional photographers who are willing to spend huge amounts on good photography gear, the growth of the market would be difficult.
The current landscape of the digital camera market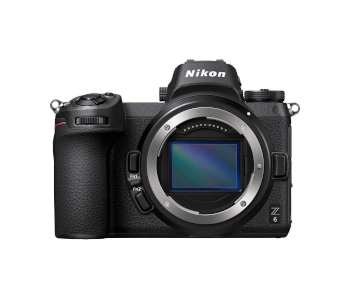 An unfortunate consequence of declining sales numbers is the fact that the prices of digital cameras have increased by about 5% over the last couple of years. Camera manufacturers need to continue creating new models and will have to recoup investments made towards research and development somehow. This can be a problem because it means that cameras will become more and more expensive, thus further shrinking their market.
In terms of market share, Canon still dominates with 40.5% of all digital camera sales in 2018. Nikon follows, although by a large margin, at 19.1%. A close third is Sony at 17.7%. Nikon and Sony sales suffered from 2017 to 2018, while Canon posted an improvement of 3.9%. These are not stellar numbers and only emphasize just how much the digital camera industry is struggling.
More recent news is not optimistic, especially with an economic downturn caused by the global pandemic. Cameras are luxury items and are very far below in the list of priority spending for most families. With most people worried about paying for rent, food, and utilities, hardly anyone is buying cameras.
Based on the numbers for global shipments of digital cameras in March 2020, sales for DSLR cameras have dropped by 66% compared to the numbers from March 2019. Sales for mirrorless cameras have also dropped, although by a smaller margin, at 46%. Even month-to-month sales numbers are looking bad, as there has been a 46% drop in global shipments just from January to April 2020.
Taking a recent snapshot of the digital camera industry may paint it an unfairly negative light. However, it is probably going to take some time for the economy to recover to a point where people are buying digital cameras again. Camera manufacturers are also struggling, especially with how supply chains and production facilities were locked down during the first few months of the pandemic.
Will the digital camera industry recover soon? Industry experts certainly believe so. The slump of 2020 may be a low point for the industry that has been brought on by uncontrollable events, but sales are expected to recover. Forecasts are quite modest at only a 2% CAGR from 2020 to 2025.
Final thoughts
The golden age of digital cameras has long gone, replaced by the convenience of camera phones. While DSLR and mirrorless cameras will likely not reach the same sales numbers that they have enjoyed more than ten years ago, there will always be a niche market for professional photography equipment – no matter how expensive they get.
The middle of a global pandemic isn't a great time to look at sales numbers, as the camera industry is suffering just like thousands of others all over the world. It might take some time for digital camera numbers to stabilize once again. When that time comes, it would be worthwhile to look at the numbers again and see where the trends are headed.