10 Best Accessories for Your Canon EOS 5D Mark IV
3D Insider is ad supported and earns money from clicks, commissions from sales, and other ways.
In spite of being three years old, Canon's EOS5D Mark IV is among the most powerful and sought-after cameras today. It takes vivid photos rich in detail and is capable of shooting cinema-grade videos in 4K. Even the best camera can be improved upon, though. The easiest way to do so is through dedicated accessories.
Below you'll find a careful selection of the ten finest Canon 5D Mark IV accessories on offer. Some improve the quality of your art while others streamline its creation and make you more comfortable. Take a look at our selection and enhance your 5D Mark IV user experience with a few choice upgrades.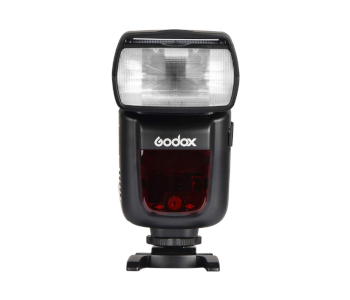 The ideal lighting situation doesn't exist, but you can come close if you use the right flash. The Godox V860II-C is a reasonably-priced speedlight with a long guide distance, straightforward controls, and a rechargeable battery that gives it even more value.
The flash is made from quality plastic and has a sturdy base which locks it in place. It rotates a full 360 degrees, tilts up 90, and even tilts down 7 degrees for close-up shots. The V860II-C's rechargeable battery is a rarity for flashes and lets you take up to 650 photos.
You can use the V860II-C in manual mode or take advantage of TTL and HSS. Through the Lens assesses the subject's exposure and tailors the flash to deliver the right amount of light. High-Speed Sync lines the flash's speed up with the Mark IV's shutter and lets you shoot at lower ISO with a smaller aperture.
The V860II-C works well on its own but shines when combined with other flashes in more elaborate lighting setups. You can do so either by using optical pulses or wireless communication. The latter is particularly useful since the V860II-C doesn't need to face your other flashes.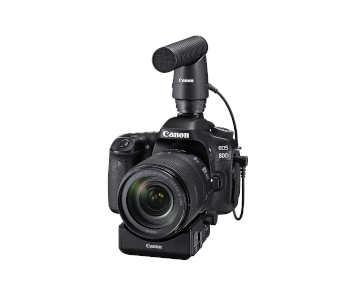 The 5D Mark IV is among the best cameras for video on the market today. Even so, its internal microphone is nowhere near the quality required for professional film work. You could turn to Rode or another well-known microphone manufacturer, or you could get Canon's excellent DM-E1.
The shotgun mic works with different EOS cameras and attaches to their hotshoe. It comes with a handy shock mount that elevates the mic from the camera body. That negates the Mark IV's internal noises as well as sounds caused by movement. The DM-E1 weighs under 4 ounces, which makes it one of the lightest professional models for Canon cameras you can buy.
The unique thing about the DM-E1 are its three capture patterns. The first is akin to a regular cardioid polar pattern and records only sounds coming from directly in front of the mic. The two other modes capture sound in 90 and 120-degree cones respectively. These are useful when you're going for a stereo experience and recording events such as concerts or panel discussions.
The microphone comes with a wind protector, so using it in the open is viable too.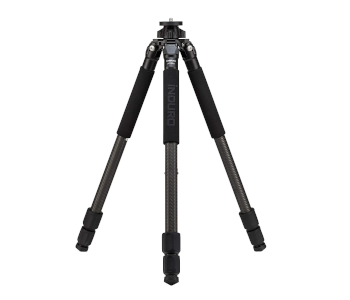 A tripod is instrumental for steady and professional-looking shots. You might be tempted to invest in a 4-digit model, but why bother when Induro's CLT203 is an affordable alternative that checks all the right boxes?
The tripod is made from carbon fiber, so it's sturdy as well as light. It extends to a height of 67 inches but measures only 19 inches when folded, making it a good fit for the underside of your backpack. With a maximum carrying capacity of 35 pounds, the CLT203 can easily handle the weight of your 5D Mark 4 and any lens you attach to it, including telephoto behemoths.
The legs have three folding positions and are painted a matte black that won't startle timid subjects. They have rubberized feet with excellent grip but also come with interchangeable spikes kept in a separate tool pouch. You can reverse the center column if you detach the weight hook and even replace it with a smaller column when shooting from a low position.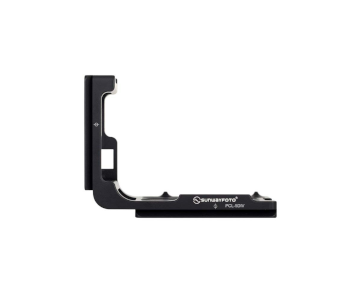 The L-plate flies under many photographers' radars, yet it is an essential accessory if you shoot with a tripod a lot. Having an L-plate allows you to quickly switch from landscape to portrait mode and still take advantage of the stability afforded by your tripod. Since the L-bracket attaches to your camera, the lens will be centered in either mode.
Sunwayfoto's PCL-5DIV is made specifically for the 5D Mark IV. That means no ports are obstructed and you have unhindered access to the gimbal or a battery grip. The bracket is made from a single piece of metal and very sturdy. Attaching it to the camera is easy, as is shifting its position to suit your needs. The PCL-5DIV costs more than universal L-brackets but makes up for this with quality and a tailor-made finish.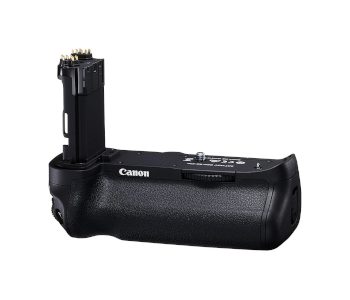 The 5D Mark IV has a high-capacity battery, but it will drain much faster if you use features like Wi-Fi and GPS. It's handy to always have a spare nearby, and the best way to go about it is the BG-E20. This battery pack was created exclusively for the Mark IV and affords it not only better battery life but more comfort and versatility too.
The BG-E20 is made from the same quality materials as your camera. It is easy to install by removing the standard battery compartment's door and inserting the pack's connector in place of the old battery. The BG-120 has enough room for two LP-E6N batteries but can work with one.
The best thing about this battery pack are its ergonomics. It's especially useful for shooting vertical photos as it lets you comfortably grip the camera and shoot for extended sessions. There are focus controls as well as a shutter button and multidirectional joystick in the corner. These allow you to access many of the Mark IV's features and snap portrait photos at a natural angle.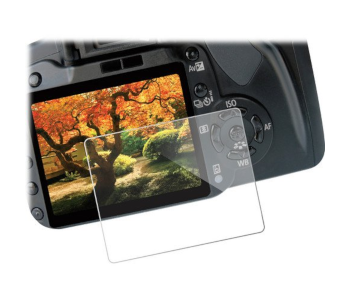 You're one careless stumble away from damaging your Mark IV's LCD. That's why it's paramount to invest in a quality screen protector, and Vello makes the best ones. This model fits the 5D mark III or IV like a glove thanks to static electricity. It slides easily into place and won't budge once installed.
You won't have to worry about sticky residue on the camera's screen because the protector doesn't use adhesives. It is 0.02 inches thick, crystal clear, and doesn't affect the screen's responsiveness. Best of all, the protector can develop scratches or even crack from impact and still leave the camera's screen unmarred. You'll forget it's there once you put it on and can keep the protector clean with supplies provided in its packaging.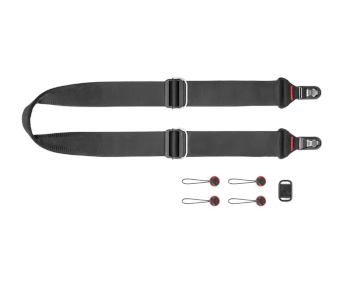 The Mark IV isn't a light camera, and lugging it around all day takes its toll. A strap helps distribute the camera's weight and lets you move it from one part of the studio to another quickly & safely. Any strap will do in a pinch, but for maximum comfort and flexibility, you'll want Peak's Slide.
This stylish and functional strap is made from a sturdy nylon weave. Its maximum length is 57 inches, but you can shorten that to 39. The Slide works well as either a sling, shoulder, or neck strap. It comes in black or gray and has two distinct surfaces. One is pure nylon and slick to the touch while the other is rubberized and offers superior grip. The strap is 1.8 inches wide and has padding in critical areas to make using it more comfortable.
The best thing about the Slide is its anchor link system. It consists of a small disk and thin yet tough nylon cord. You thread the cord through the Mark IV's strap holes and then lock the disks into place on the Slide. This turns removing the strap into a 5-second action and makes putting both the camera and the Slide away easy.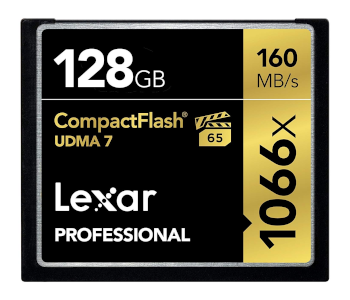 You shoot in RAW when you want the best possible photo quality. However, RAW files take up much more space than JPEGs. This harms the Mark IV's ability to sustain its burst speed for more than a few seconds. SD cards are the norm when it comes to storage, but you'll want to invest in a CF card for the best transfer speeds.
Lexar's Professional 1066x is a top-of-the-line CF cad lineup renowned for its reliability and performance. The cards' peak transfer speed is 160 MB/sec, but it also has a VPG rating of 65, meaning that you get a guaranteed minimum speed of 65MB/sec. In real-world terms, the Mark IV is able to transfer pictures and videos to the card faster, freeing up its image buffer and sustaining longer continuous shooting.
Speaking of CF cards, it's also a good idea to get the Lexar Professional USB 3.0 Dual-Slot Reader. The device leverages USB 3.0 to provide blazing fast file sharing between two memory cards or a card and your computer. Using the drive will considerably speed up your workflow as transferring large stacks of images or long 4K videos takes little time.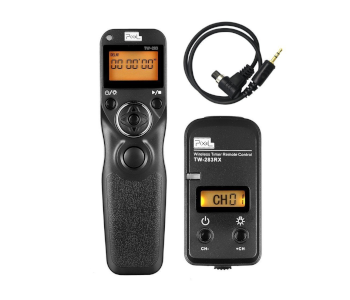 Even though you can control the Mark IV from your phone through Wi-Fi, a trusty remote shutter is still preferable in many situations. You could go for one that simply activates the shutter button, but investing in Pixel's TW283N3 is a better idea.
This remote shutter system is a combination of timer and wireless remote control. You hook the timer up to the camera's hotshoe and can then control it with the remote. Things you can adjust include setting standard or delayed timing, shot scheduling, and changing the shooting settings. The latter lets you shoot either single or continuous photos with a button press or when the timer reaches zero.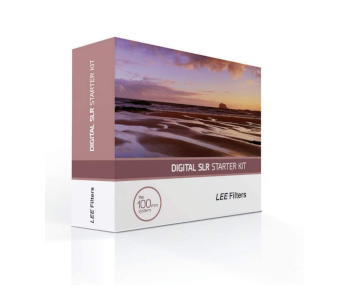 Do you like to record time-lapses during the day or take breathtaking landscapes? In that case, you need a filter system that removes harsh light and balances the image on site rather than in post. Lee is among the world's finest ND or neutral density filter manufacturers, and their DSLR starter kit is the perfect gateway to better picture quality.
The kit consists of a graduated neutral density filter and the Lee mounting system. You use it by attaching an adaptor ring to your lens and placing the filter holder over it. Lastly, you insert the filter into the holder and tighten it.
The results you get with Lee's filters are amazing! The ND filter reduces the brightness by two f-stops and gets rid of excessive glare. The result? Photos with perfectly balanced lighting which retain small details while preserving contrast.