Canon Camera Black Friday 2018 Deals
3D Insider is ad supported and earns money from clicks and other ways.
Canon has discounted many of their cameras for Black Friday. There are sales on both standard DSLR cameras as well as a couple of mirrorless ones. You can save as much as 47% from the retail price during the sale.
DSLR Cameras
Mirrorless Cameras
We take a look at four popular models below that are good for beginner and intermediate photographers. They offer compelling features for the price.
Canon EOS Rebel T6
Black Friday Price: $399 Retail Price: $749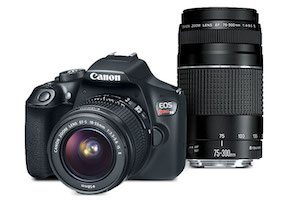 The Canon Rebel T6 is a DSLR camera for beginners. It was selling for $449 last year during Black Friday, which means this year you can save even more money. The T6 repackages technology from older models to create an affordable starter camera.
This camera has an 18 MP CMOS sensor that's capable of 1080p video. It has 9 autofocus points, which means that it's good for photographing slow moving people or objects. The autofocus will struggle in low light conditions. The ISO range is 100 – 6400, which is another obstacle to night photography. The ISO range is a measure of how much light the sensor can see.
The battery on this camera is decent and it can take up to 500 photos. You can swap batteries when you run out to continue where you left off. This camera bundle comes with two lenses. One is used for objects that are close, and the other can capture long distance things. It also comes with a SD card and a carrying case.
Canon EOS Rebel T7i
Black Friday Price: $899 Retail Price: $1199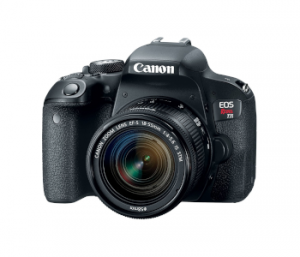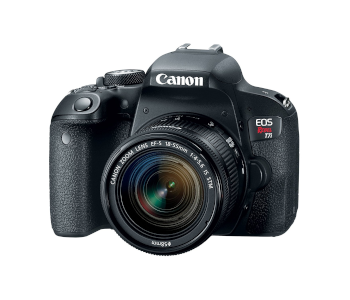 The T7i is a big step up from the T6 and the technology that it uses is much newer. It comes with two similarly size lenses, but that's where the similarities end.
This camera has a 24 MP APS-C CMOS sensor. It has 45 autofocus points, which makes capturing moving objects a breeze. In addition, the maximum ISO is 25600 and that means that it performs extremely well in low light conditions. 
The battery life on this camera has improved to 600 images. The T7i is a great camera for people who want to have much newer technology.
Canon EOS 80D
Black Friday Price: $1199 Retail Price: $1799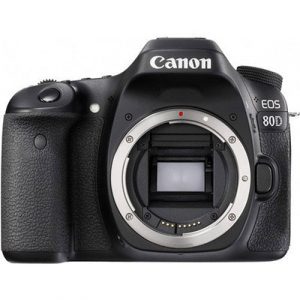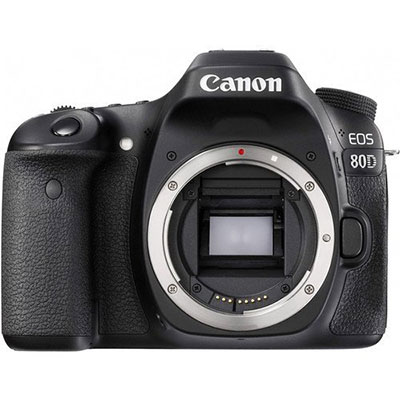 The 80D is a camera that's good for intermediates and professionals alike. It features the same 24 MP sensor and number of autofocus points as the T7i. This might make you ask, why would you pay extra for it?
The answer is that the shutter speed on this camera is twice as fast. It also has an improved maximum ISO of 16,000. Additionally, it can take up to 960 images on a single battery. All of this adds up to create a camera that's better for sports and wildlife photography.
Canon PowerShot SX530
Black Friday Price: $199 Retail Price: $379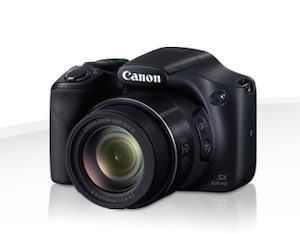 The PowerShot SX530 is a camera for people who don't want to fuss with all of the fancy features of most DSLRs. The built-in lens can zoom up to 50x and the 16 MP sensor does a good job of capturing photos.
Overall, Canon's Black Friday sales this year are solid. Black Friday is by far the best day to get a camera and these are phenomenal options for beginners and intermediates.
There's no saying when these deals will end, but we expect some camera deals to continue through Cyber Monday. There is no guarantee of availability after Black Friday and inventories are limited. If you want a DSLR, you should order one soon.