6 Best Cat Tracking Devices of 2019
3D Insider is ad supported and earns money from clicks and other ways.
Do you know what your cat is up to all day? Some felines hide in cupboards while others roam the neighborhood in search of adventure or a bowl of cream. According to the American Humane Association, one in three cats will also get lost at least once. Whether you just want to keep tabs on your tabby or prevent the worst in time, you need a cat tracking device!
Cat tracking devices clip onto the cat's collar and monitor its movement either using GPS or RF waves. They can pinpoint the cat's location and issue warnings when it leaves a designated safe zone. The most advanced models even double as activity trackers that make sure your cat is getting enough daily exercise.
In this review, we're covering the six best cat tracking devices on the market. You'll find everything from a model that can find your feline friend in any nook of the house to ones which point you in the right direction even if the cat is miles away. Pick the tracking device with the right blend of features and price and never worry about your cat's whereabouts again!
Budget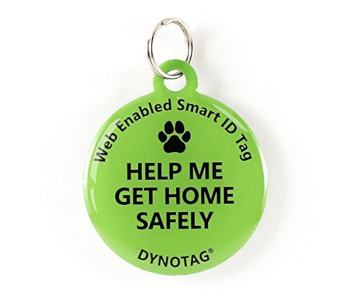 Dynotag Pet ID Smart Tag
4.0/5.0
Reliability: 3.5
Features: 4.0
Affordable and durable metal build.
Check Amazon
Best Value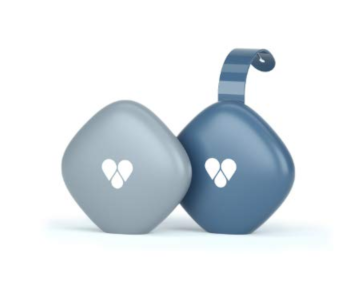 Findster Duo+ Pet Tracker
4.8/5.0
Reliability: 4.7
Features: 4.8
No need to rely on cell towers.
Check Amazon
Top Pick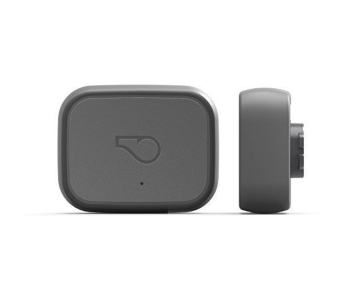 Whistle 3 GPS Pet Tracker & Activity Monitor
4.8/5.0
Reliability: 4.8
Features: 4.7
Activity and pet tracker in one.
Check Amazon
Cat Tracking Devices Comparison Table
1. Best Overall – Whistle 3 GPS Pet Tracker & Activity Monitor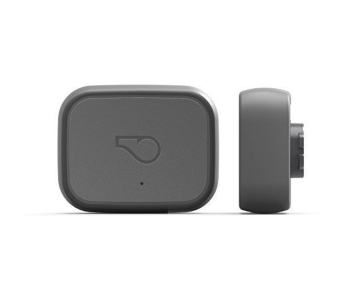 View on Amazon
Editor's Rating: 4.8/5
There's no better tracking device than the Whistle 3 if you're concerned for your cat's safety and want to know exactly where she's been all day. It is small enough to fit graciously onto most felines' collars and has a fantastic companion app with GPS location, safe zones, and lots of activity data.
Overview of Features
One of the Whistle 2's main drawbacks was its large size which made it impractical for use with cats. The newest model is half as big and suitable for felines weighing 8 pounds or more. It is a small gray plastic box with a single LED and the Whistle logo on the front. The device snaps onto collars less than an inch wide and doesn't hinder the cat's movement in any way. You don't need to worry that her shenanigans will damage the Whistle since it has an IP rating of 67, meaning it is entirely dustproof and won't stop working if exposed to a downpour.
Similar tracking devices need recharging every couple of days, especially when the GPS is active. The Whistle has outstanding battery life and can last for an entire week provided your cat never leaves a safe zone. Even though GPS drains the battery faster, the Whistle still outlasts the competition by days.
Pairing the Whistle involves downloading the app and connecting it to your Wi-Fi network. The first safe zone is set up automatically and is limited to your Wi-Fi's range. Multiple other safe zones are easy to set up in parks, at friends' houses, etc. If there's a Wi-Fi network there, the Whistle will connect to it automatically and save power. If there isn't, the GPS switches on and starts tracking.
The app s a combination of pet and activity tracker. You're asked to put in your cat's details like breed, age, and weight. Then the app calculates optimum activity levels and rewards the cat with badges for achieving and maintaining them. You get weekly email reports detailing the cat's activity levels and traveled routes. If your pet gets lost, you can activate the GPS tracker which will update every 90 seconds and let you find it in no time.
What We Didn't Like
While the Whistle 3 is attractively priced, its subscription plan is expensive. You need to pay $10/month to be able to use any of the GPS and tracking features, making the Whistle almost useless if you aren't on a plan. The Whistle relies on strong Wi-Fi signals and GPS data from AT&T's towers. You're going to have update issues if either of those is missing.

Tech Specs
Dimensions: 1.8 x 1.4 x 0.6 in.
Tracks using: GPS
Batteries: Rechargeable, 7 days per charge
The Pros
Small and unobtrusive
Resistant to dust and water
Activity and pet tracker in one
Fantastic companion app with lots of features and useful data
The Cons
Requires expensive monthly subscription for most of its features
May experience connection issues in areas that are out of cell tower reach
2. Best Value – Findster Duo+ Pet Tracker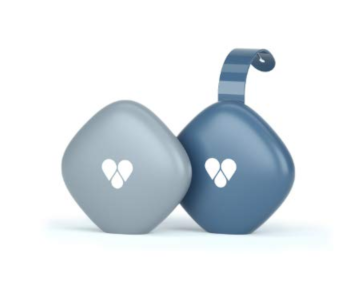 View on Amazon
Editor's Rating: 4.8/5
GPS is the best tool at your disposal when a cat is lost or stolen. However, two factors make its use questionable – spotty cell tower coverage in rural areas and monthly subscriptions companies like Whistle charge for their tracking services. Findster's Duo+ uses a proprietary technology that enables instantaneous GPS tracking without the need for cell towers. Better yet, it is a one-time purchase and requires no subscription!
Overview of Features
The Duo+ consists of two blue square-shaped parts. One of them has a clasp on its back and attaches to your cat's collar. It is tiny and weighs less than two ounces, so the cat won't even notice it is there. The other square is known as the Guardian module and should be kept near your phone. It has a hole so you can place it on your keychain. The collar tracker has a rechargeable battery which lasts four 5 days when the GPS is off and 12 hours if it runs continuously.
Findster has developed the MAZE wireless communication protocol to be self-sufficient. It works as long as you're within a 3-mile radius from the cat. Even better is the fact that Findster's app doesn't delay in notifying you once the cat leaves a safe zone. Messages are instantaneous, and the cat's location is updated in real-time too!
The Friendster app rivals Whistle's in both functionality and design. It tracks your cat's activity and lets you review logs for the past week. There's also a social aspect since you can share your cat's achievements with other Findster users or compete for a spot on the global pet activity leaderboards. Other features include the ability to set a unique color for the collar tracker's LED to make your cat more easily recognizable as well as alert customization.
The Duo+ features three distinct tracking modes. Safe zones work the same way as with other trackers -they can be set and expanded at will. The Duo+ also introduces danger zones. These are the opposite of safe zones and entering one will trigger an alert. This is great when you want to prevent the cant from entering the neighbor's yard or a nearby construction site. Lastly, there's leash mode. This uses your smartphone as the center of a safe zone and erects a customizable virtual perimeter around it. Both of you can move around freely, and the alarm won't go off unless the cat leaves your side.
What's Bad About It?
The Guardian tag connects to your phone through Bluetooth. This means that only one phone can keep track of the cat at a time even if you install the app on multiple ones. The app has a radar mode which is supposed to show the cat's precise location. This is spotty in practice, and you'll get a more precise location if you stick to the GPS map.

Tech Specs
Dimensions: 2 x 2.1 x 0.5 in.
Tracks using: MAZE GPS
Batteries: Rechargeable, 5 days per charge
The Pros
Accurate GPS tracking
No monthly fees or need to rely on cell towers
App features activity tracking, radar, leaderboards, and more
Real-time monitoring and instantaneous notifications
Outstanding value for the money
The Cons
Can be used with only one smartphone at a time
Radar mode isn't as accurate as the GPS map
3. TabCat Pet Tracking Cat Collar Tracker System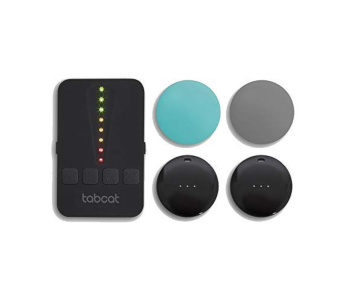 View on Amazon
Editor's Rating: 4.5/5
Does your cat like to prowl around the neighborhood or hide in inaccessible places? The TabCat tracking system is a reliable tool for quickly finding your cat, provided she doesn't stray too far from home. It relies on radio waves instead of GPS, meaning you can live in an inaccessible area or take your cat along to backpacking trips and still be able to find her without fail!
Overview of Features
The TabCat consists of two parts – a handheld locator device and a small tag which attaches to the collar. A single tracker supports four tags, and two are included in the purchase. The tags are small enough to fit on a kitten's collar comfortably and also come with plastic casings which protect them from rain and dirt. Locator and tags both use coin cell batteries and come with pre-installed ones. The battery life is excellent – a fresh set lasts 3 months.
Syncing the tracker with a tag involves holding down one of four buttons you wish to assign to it and waiting for a confirmation beep. Once that's done, pressing the same button will start tracking the tag. The tracker has a series of LEDs which go from red to green. Red means the cat is at the edge of its 400-foot detection range while green indicates it is close. The visual cue is accompanied by beeps which get progressively faster the closer you are. You can even get your cat accustomed to the beeps and let it come to you when it hears them to speed up detection.
The tracker may be low-tech, but it does its job well. Since radio waves are involved, there's no fear of losing connection to the tags, and there are no monthly subscription fees either, making TabCat an affordable alternative to costlier trackers.
Are There Drawbacks?
The TabCat's short range is by far its biggest drawback. It will do for house cats and older cats that have lost their wanderlust but won't help you if it gets stolen or decides to venture out of the TabCat's range. Speaking of which, 400 feet is the tracker's maximum and achievable under normal circumstances. It goes down drastically in forested areas though since the signal has trouble penetrating multiple tree trunks.

Tech Specs
Tracker dimensions: 3.4 x 2.1 x 0.2 in.
Tag dimensions: 1.3 x 1.3 x 0.2 in.
Tracks using: Radio waves
Batteries: one coin cell battery per tracker and tag, 3 months per battery
The Pros
Accurate within its range limit
No subscription fees or dependency on cell towers
Works for cats of all sizes
Can track four cats at once
The Cons
Limited range
Even smaller range in densely forested areas
4. MARCOPOLO Advanced Pet Monitoring System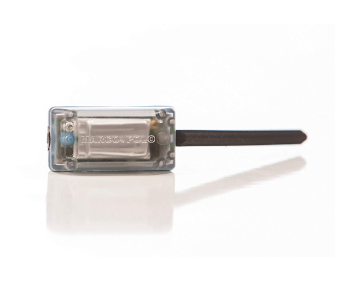 View on Amazon
Editor's Rating: 4.4/5
Do you like the idea behind TabCat's location method but want something with more range? In that case, the Marcopolo tracker from Eureka Technologies is what you're after. It is designed to work in sparsely populated outdoor areas and has a maximum range of two miles! There are no subscription fees, the guidance system is intuitive, and battery life is fantastic.
Overview of Features
Like most trackers on review, Marcopolo is split up into a tag and a locator. You get one tag in the basic package but can connect two more and monitor three cats simultaneously. The tag can be submerged in a puddle of water for 10 minutes and is dustproof. It fits inside a pouch that straps onto the collar and isn't uncomfortable for the cat to wear.
The tracker's battery life is phenomenal even if this varies by mode. It can last for 45 days with the alarm off, 15 days in standby mode, and 3 days when its tracking function is active! Charging the batteries takes just 3 hours, and both have handy indicators that tell you when they're full.
The locator is a rugged handheld device with flip-out side antennas. It has a large backlit screen that shows a percentage which gets higher the closer you are to the cat as well as arrows which pop up from time to time to steer you in the right direction. You can turn on beeping sounds to follow the tracker without having to look at the locator. This comes in handy if you're driving around looking for your cat.
The Marcopolo supports safe zones, but these work differently than with other trackers. You determine the zone's size by specifying the signal strength threshold for alarm activation. For example, if you set the limit at 80 percent, the safe zone radius will be smaller than setting it to 50%. The locator starts beeping the moment your cat leaves the zone.
What We Didn't Like
The Marcopolo is much more accurate in open areas than in cities. Busy streets and tall buildings lead to false readings, and it may take you longer to find the cat than it would in the countryside. This is also the most expensive tracker on the list. While it is cheaper than subscription-based systems if you take their fees into account, its up-front cost is still high.

Tech Specs
Tag dimensions: 2.5 x 1.3 x 1.8 in.
Locator dimensions: 6 x 0.6 x 1 in.
Tracks using: Radio waves
Batteries: Rechargeable, 15 days per charge for tag, 3 days per charge for locator
The Pros
Outstanding battery life
Good accuracy outside of urban areas
Large intuitive display
Unobtrusive tag
The Cons
Expensive
Doesn't work well in cities
5. Tagg GPS Pet Tracker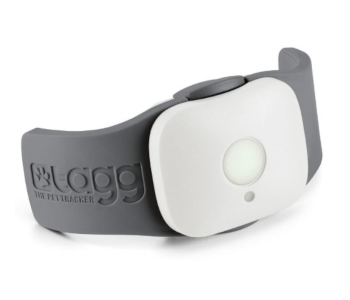 View on Amazon
Editor's Rating: 4.3/5
Tagg was a successful pet GPS manufacturer, so much so that Whistle bought them and built the 3rd iteration of their tracker on many of the Tagg's features. The original Tagg GPS tracker is still available and useful more than ever now that it's powered by the Whistle app. It's a great solution for bigger cats and a decent alternative if the Whistle 3 isn't available.
Overview of Features
The Tagg is bigger and bulkier than the Whistle 3 since it has side flaps for easier collar attachment. This means that your cat needs to weigh at least 10 pounds to wear the Tagg comfortably. You can get around this though since the Tagg can also be attached to harnesses which put less strain on its neck. The other significant difference is how Tagg recharges. It has a charging cradle instead of a USB cable and lasts 7 days on a charge, less if GPS is active.
The old Tagg app has since been replaced with the Whistle app, meaning you're getting all the activity and location info the Whistle offers. However, there are some subtle differences. The default GPS ping is set at once every 3 minutes to conserve battery power but can be lowered in the settings menu. You can also choose the frequency at which to receive push notifications or get notified via SMS instead.
Safe zones work the same as with the Whistle. There's an additional feature called Trips which lets you disable the GPS tracker for 15 minutes. This is a great solution when you need to take a quick visit to the vet or a new park and don't want to have GPS active during that time. Sharing control of your cat is easy as well. The Caretaker feature lets five more people install the Whistle app and track your pet without additional monthly expenses!
What's Bad About It?
Since it uses the Whistle app, the Tagg requires the same subscription fee. This can be lowered to $7/month, but you need to commit to 24 months of service. You'll get a notification that your cat is missing 3 minutes after it leaves a safe zone. This is enough time for a quick feline to make its escape, making tracking it down a bigger nuisance than it ought to be.

Tech Specs
Dimensions: 1.5 x 3.2 x 0.8 in.
Tracks using: GPS
Batteries: Rechargeable, 7 days per charge
The Pros
Has same app as Whistle 3
Base station makes for more convenient charging
Trips feature
Multiple caretakers per pet
The Cons
Expensive monthly subscription
Takes minutes to alert you that the cat left a safe zone
6. Best Budget Option – Dynotag Pet ID Smart Tag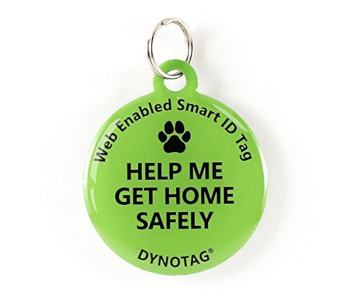 View on Amazon
Editor's Rating: 4/5
Our most affordable pick is also the most hassle-free. The Dynotag might not be able to help in day-to-day tracking, but it's a godsend if your cat ever gets lost. It is as comfortable to wear as any other tag, contains all relevant info on your pet, and sends you the cat's location as soon as it is found.
Overview of Features
The Dynotag is a durable steel tag that attaches to your cat's collar ring. It is available in four eye-catching colors, and different funny messages are printed on each to attract a finder's attention. This version of the tag only has a QR code, but there's also one that has an NFC chip which connects directly to NFC-enabled smartphones. The tag is small enough to fit on grown cats' collars and can withstand scratching as well as get muddy or wet and still work correctly.
You first need to create an account on the Dynotag website and link it with the tag. Then you fill in all the important info on the cat like its name, address, your and the vet's telephone numbers, any special food preferences or allergies, etc. This information is stored on the Dynotag website and can be edited at any time. While the amount of info you can store is limited, there's much more a finder is able to discover about your cat than would fit onto an ordinary tag.
All the info you wrote down is displayed once someone follows the link they get when they scan the QR code. You get a notification a few seconds later letting you know that the code was scanned. The included link takes you to a page which shows when the code was scanned and a GPS location of the Dynotag at that time. Now you can either wait for the finder to contact you or meet up with them at the specified location.
Are There Drawbacks?
The GPS chip embedded into the Dynotag works only when triggered by a scan, meaning you can't keep track of the cat, put up safe zones, or receive notifications if the cat has wandered off too far. The bigger problem is that Dynotag depends on people being good Samaritans. You don't have anything to go on unless someone else decides that the cat is lost and bothers to check its collar for contact information.

Tech Specs
Dimensions: 1.2 x 1.2 x 0.1 in.
Tracks using: GPS
The Pros
Affordable
Durable metal build
Stores essential pet information accessible by any modern phone
No app or fees required
The Cons
Depends on the generosity of others to work
GPS feature can't be used continuously