Ceramic 3D Printer: Guide, Process, and Hardware
3D Insider is ad supported and earns money from clicks, commissions from sales, and other ways.
Move over plastic and metal 3D printers. Ceramic 3D printing offers time and cost savings, maximum flexibility, and higher product quality. It inspires a new generation of artists and helps them create exceptionally detailed shapes that would be labor-intensive, if not impossible, to perform with traditional ceramic processes.
What is Ceramic 3D Printing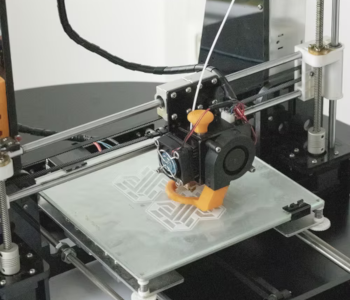 Ceramic 3D printing is a type of 3D printer technology specifically designed for the pottery industry. It allows ceramic artists to create pieces for museums and private collections using computer design software and prints them in clay on a 3D printer. Today, you can see some unique roof tiles, artificial reefs, and even entire buildings made by ceramic 3D printers.
The Blue Ceramic Archway is Delft, for instance, is a 3D printed ceramic pavilion that showcases the design opportunities of ceramic 3D printing.
Ceramic 3D Printing Process Basics
3D printers can extrude a wide range of clay materials to produce final shapes through a nozzle. They can work with clay, terracotta, Kaolin, porcelain, and even concrete. Designers use different methods of 3D printing ceramic art, including Fused Deposition Modeling (FDM), Powder Sintering, Binder Jetting, NanoParticle Jetting, and Digital Light Processing.
Extrusion or FDM works by pushing a slurry of clay through the nozzle, building a model layer by layer. Although the resolution is lowest in this process, it scales up to the highest build volumes.
Powder Sintering uses a high-power laser to sinter the cross-sections of every layer onto a bed of ceramic powder.
Binder Jetting involves a binding agent selectively applied to a bed of ceramic powder layer by layer. The final parts, however, need to go through a de-binding process.
NanoParticle Jetting employs inkjets to deposit liquid suspensions that contain solid ceramic particles, one layer at a time.
Digital Light Processing, also called Photopolymerization, cures every layer of a ceramic particle-filled resin into a solid UV light. Like the Binder Jetting process, the final product also requires de-binding.
Extrusion-based technology produces rough results. If you want to achieve a higher level of detail, you need to employ other ceramic 3D printing processes. All involve several careful steps, but some require additional sintering before firing. Then, you can glaze the final products to make them safe.
Step #1: Building a 3D model
The printer builds a model from bottom to top, one layer at a time. It employs a rolling mechanism to spread a thin layer of ceramic powder on a platform, and then the print head places organic binder at specific locations. After that, the platform drops down, and the roller spreads another layer. Once done, the model sits in a thick bed of cushiony-fine alumina ceramic powder.
Step #2: Drying the 3D model
At this point, you remove the model from the printer and place it in a drying oven to strengthen it. Referred to as the green state, the model is still fragile at this point. Once dried, extract it from the powder bed and remove any excess ceramic powder.
Step #3: Applying a Pre-glaze Coating
Once the 3D model gains more strength, it is time to apply a pre-glaze coating. Dry it, then fire it for a second time.
Step #4: Glazing the 3D model
The final step is glazing the model and firing for the last time. Now, you can see the shiny, smooth glaze coating. Plus, you can safely eat and drink from the objects made with this material.
Ceramic 3D Printing Applications
Ceramic 3D printing enables you to create geometries that you cannot produce using traditional injection molding techniques. Thus, many companies use the technology to optimize their ceramic parts. The turnaround is much shorter, and the quality is incredibly high.
3D printed ceramic parts are quickly replacing their traditional alternatives in the following industries:
Aerospace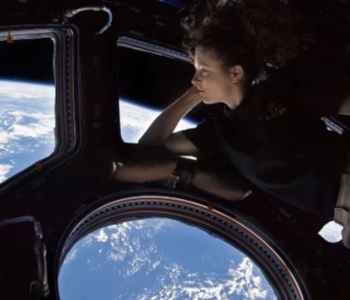 Ceramic parts have low density and dimensional stability, making them ideal for rockets and satellites. They don't shrink and expand in temperature shifts and cost less to send into space.
Aviation
Since ceramic is highly resistant to abrasion and heat, these qualities are helpful in the Earth's atmosphere. They don't burn up upon reentry, so NASA space shuttles use them.
Automotive
Ceramic parts are tough, which makes them especially useful in automotive manufacturing. They can endure temperature shifts, humidity, vibration, and various chemicals and oils that vehicles deal with.
Medical
Ceramic 3D printed parts are also essential in the medical field. Their lightness, durability, and biocompatibility make them ideal for implants, diagnostic equipment, and surgical tools.
Energy
Ceramic parts contribute to the reliability of power generation and distribution systems. They are wear-resistant and insulated, with rigid mechanical properties to survive the harsh environment of power plants.
Pharmaceutical
Synthesizing chemicals involve rapid temperature changes, pressure, and corrosion involved in synthesizing chemicals. Custom ceramics can outlast most metals, making them ideal for the industry.
3D printed ceramics are all-around, and they can do a lot. Their other applications of ceramic 3D printing include Electrical Engineering, metallurgy, textiles, and optics.
Top Ceramic 3D Printers in 2022
Printer Type
Build Size
Material
Price
3D PotterBot 10
Pro
Extrusion
415 × 405 × 500
mm
Ceramic, Clay
$ 6,105
DeltaWASP 2040
Clay
Extrusion
200 x 400 mm
Ceramic, Clay
$ 5,000
LUTUM 5
Extrusion
430 × 450 × 500
mm
Ceramic, Clay
$ 9,900
ADMAFLEX 130
Resin > DLP
96 × 54 × 120 mm
Ceramic
$ 150,000
CeraFab 7500
Resin > DLP
76 × 43 × 170 mm
Ceramic,
Photopolymers
$ 250,000
If you're trying your hand at ceramic 3D printing, several options are available in the market.
3D PotterBot10 Pro
Price: $6,105
Deltabot's 3D PotterBot 10 Pro is the larger and upgraded PotterBot micro 10 clay printer version. It features a double power motor, making it ideal for larger projects. With faster extrusion speeds and higher output, you can complete ceramic creations in less time. The ceramic 3D printer also comes with a new wireless technology to give you full control.
DESIGN
The PotterBot 10th gen features a new uniform nozzle design that helps improve its performance. You even can switch the nozzles between other 3D printers to create grand designs. The 3D printer comes with a 2000ml extruder capacity, making it ideal for professionals with projects that range in size.
FEATURES
The unique feature of the PotterBot 10 is the direct clay extrusion that allows for the printing of full-body clay and other paste-like materials. It boasts new wireless technology with a full web interface you can control through your Wi-Fi. The interface lets you manage all printer settings, including uploading files from multiple devices.
PERFORMANCE
The PotterBot 10 is a significant upgrade to the Micro 10 with a maximum print speed of 200mm/s and a maximum build volume of 84.04 L. It also uses high-quality anodized aluminum rails for easy movement and durability. More impressively, the main controller board runs the Duet3D with Atmel SAM4E8E at 120MHz ARM Cortex-M4.
Verdict
Among the first ceramic 3D printers designed for the pottery industry, the PotterBot 10th gen is most valuable for professionals. They don't cost too much, but they can print objects up to 17 inches. The RAM extruder is particularly impressive, enabling the device to print large volumes of ceramic materials in undiluted form.
DeltaWASP 2040 Clay
Price: $5,000
The DeltaWASP 2040 Clay is an extrusion-based ceramic 3D printer that aims to take the print recovery function to the next level. It allows you to continue the print job even with corrupted resurrection data. Additionally, the printer offers a detachable heated bed, an adjustable zero play scroll, and a powerful 32-bit mainboard to provide the optimal user experience.
DESIGN
The DeltaWASP 2040 has an all-metal sheet build that guarantees consistency during printing and a reliable aluminum frame for an astonishingly smooth finish. Moreover, the all-white style makes it a perfect addition to any workshop or office.
Quite sturdily built, the DeltaWASP 2040 Clay has an open-frame design that provides you with easy access to the model. It also allows you to pause the print job and interact with your almost-complete object during the process. Through this, you can review and analyze the design and correct some flaws when they appear.
FEATURES
The ceramic 3D printer's feature set is pretty solid. It has a smart Resurrection System that allows you to resume printing effortlessly after a power outage. You can even stop the machine and continue printing anytime you want. Additionally, the DeltaWASP 2040 boasts an auto-leveling function to let you go on with the print job as soon as possible.
Another notable feature of the WASP 2040 is the suspended Bowden system that helps ensure high-quality outputs and increases the printing speed by decreasing the inertia onto hanging gantries.
PERFORMANCE
The Delta-style 3D printer boasts a swift print speed of 150 mm/s. It comes with two interchangeable extruders so that you can work with any material. The extruder even features a pressure chamber for increased clay-based output quality. Moreover, the WASP 2040 has a maximum build volume of 12.57 L.
Verdict
Overall, the DeltaWASP 2040 Clay is a highly accessible 3D printer equipped with a Wi-Fi module for remote control. It is sturdily built and has a great design that allows you to work with a decent variety of ceramics. The small footprint, decently-sized build volume, and affordable price make it an excellent alternative.
LUTUM 5 Clay 3D Printer
Price: $9,900
The LUTUM 5 Clay 3D printer gives users the confidence to print complex geometric designs. It has a stationary print bed useful for more hands-on potters and other wonderful parts that make you enjoy seamless operation. Designed by the Dutch-based manufacturer Brutum, it is the most advanced clay 3D printer.
DESIGN
The LUTUM 5 features a stainless steel worktop with the most reliable auger screws to ensure stable 3D printing. To ease user interaction, Brutum placed a 7-inch long touchscreen display. Also, the touchscreen is made up of Aluminum material to guarantee long life.
Based on Liquid Deposition Modeling technology, the 3D printer offers a maximum build volume of 96.75 L. You can print with various nozzles and connect using Wi-Fi and USB cable. Additionally, the ceramic 3D printer comes with industry-grade linear rails for fast and smooth movement of the printer head.
FEATURES
The Clay 3D printer has an easy-access interior for custom adjustments. It hosts a super-modern clay extruder and flexible air management system to handle long printing sessions. Brutum also ships cartridges with refillable PET tubes to ensure uninterrupted 3D printing. Furthermore, moisture-free compressed air is kept at a six-bar level to ensure a smooth printing operation.
PERFORMANCE
Combine the above features with 32 bits electronics board, and you get a powerful ceramic 3D printer that produces amazing results. The LUTUM 5 can print at a maximum speed of 150 mm/s with accelerated velocity printing. It also has features that eliminate air bubbles in the mixture for smooth printing.
Verdict
Overall, the LUTUM 5 3D printer is compact and reliable. It comes with the necessary tools and accessories to ensure effortless setup and operation. You can also change nozzles to produce excellent quality finished ceramic parts. But, the main benefit of the machine is flexibility as it allows you to control various operations with just a single click.
ADMAFLEX 130
Price: $150,000
The ADMAFLEX 130 is an industrial additive manufacturing system that can print ceramic materials. It recycles unused resin to limit material waste and is cost-effective, making it suitable for dental, medical, and jewelry applications. Admatec claims that 3D printing final parts are 99% dense after the green part goes through the de-binding and sintering process.
DESIGN
The ceramic 3D printer has a build volume suitable for small industrial parts. Its unique design and function allow you to create complex geometries and high-resolution, fine details. Designed with a modular conflict, it can accommodate all future developments.
ADMAFLEX 130 uses an open system that allows you to control the entire printing process. Its user interface lets you slice parts, add the necessary support structures, apply offsets, and optimize parameters before and during printing. Plus, for traceability, log files are stored automatically.
FEATURES
A unique standard software feature of the Admatec 3D printer ADMAFLEX 130 is multi-part printing. It lets you control light exposure settings for every layer and individual part for increased efficiency. The 3D printer also comes with an in-process monitoring system for the successful finalization of the remaining parts.
PERFORMANCE
The ADMAFLEX 130 ceramic 3D printer effectively handles slurries and other dense materials. It features a patented feedstock system that reuses excess material for effective management. As a result, you get a safe and clean workplace with virtually no material waste. Plus, the machine offers the best value for your money.
Verdict
You might want to check out Admatec's ADMAFLEX 130 if you are looking to create finely-detailed ceramic 3D prints. The unique capability of the printer makes it ideal for the production and development of aesthetic and functional parts that require complex designs and high resolution.
CeraFab 7500
Price: $250,000
The CeraFab 7500 is an industrial printer specifically designed for ceramic 3D printing. It builds components using Lithography-based Ceramic Manufacturing (LCM), wherein the machine cures a photosensitive resin. What sets it apart from other photo-lithography systems is its ability to create extremely accurate layer information.
DESIGN
Lithoz's CeraFab 7500 is a 250-kg Additive Manufacturing system for ceramics with perfectly coordinated components to guarantee the production of high-quality parts. Although considered a relatively small professional-grade system, the machine makes it easy to add to any work environment.
FEATURES
The CeraFab 7500 is a reliable plug-and-play network printer that works independently from other devices. It uses Lithoz's patented LCM process to deliver dense and precise high-performance ceramic parts and photopolymers to bind the ceramic particles for precise shaping. But, the centerpiece of the process is the specifically-designed imaging system that transfers layer data through LED and allows the production of fine details.
PERFORMANCE
The Lithoz's ceramic 3D printer boasts a maximum build volume of 0.56 L and a minimum layer thickness of 0.03mm. The precision of the CeraFab 7500 is pretty good at 0.04 mm XY accuracy, as well as the tolerances after sintering. Additionally, the printing speed is 3mm/hr, depending on the component.
Verdict
When producing accurate prototypes, the CeraFab 7500's level of detail ranks the best in the Additive Manufacturing landscape. It can build up to 100 layers/hr, making it a very attractive ceramic 3D printer. If you are interested in producing short-run, small, high-performance ceramic components, you will be satisfied with this Lithoz's machine.
Final Thoughts
Ceramic 3D printing is becoming a popular trend due to several reasons. It produces tactile, aesthetically pleasing components with biocompatibility, chemical resistance, and durability. It is also quickly replacing traditional manufacturing in certain industries, including aerospace, pharmaceutical, and energy.
If you are interested in getting a ceramic 3D printer, there are plenty of options in the market. Here's a quick round-up of the best.
The PotterBot 10th gen lets you print large volumes at an affordable price.
The DeltaWASP 2040 Clay is highly accessible and has a small footprint and decently-sized build volume.
The LUTUM 5 allows you to control the machine with just a single click.
The ADMAFLEX 130 is ideal for producing aesthetic and functional components with complex designs.
The CeraFab 7500 is the top Additive Manufacturing system.
Warning; 3D printers should never be left unattended. They can pose a firesafety hazard.