Best Cheap GoPro Deals of 2018
3D Insider is ad supported and earns money from clicks and other ways.
If you want to capture your most exciting moments, you're going to need a GoPro. These handy devices can be attached to pretty much anything, as well as anywhere. This allows you to record footage from any angle necessary.
Even more importantly, these devices can record ultra-high definition footage. Whether you're mountain biking, sailing, or simply lounging on the beach, you can easily shoot near professional-level movies of your adventures.
There are many different models on the market and the prices are surprisingly affordable for such small and powerful devices. GoPro sometimes discounts their cameras on Amazon. If you want to get the best deal then check back regularly. One of the best ways to get a lower price is to buy a bundle that includes memory cards and other accessories for cheaper than you get alone.
GoPro rarely discounts their top of the line models. Recently launched cameras like the Hero 6 will not be discounted yet. The GoPro Hero 5 has been reduced in price recently. Amazon is usually the cheapest place to buy but you can also look at BH Photo since they don't charge sales tax.
Check out the latest GoPro deals below to see the value offered.

HERO 6 Black for $399
GoPro's HERO 6 Black offers exceptional video quality. The device can record 4K at 60fps. If you want to create slow-motion videos of your action footage, you can shoot 2.7K at 120fps and 1080p at a whopping 240fps. You won't have to worry about ending up with wobbly video footage as the HERO 6 utilizes the latest stabilization technology.
If you're filming around water, keep in mind that the device is waterproof up to 10m without a protective housing. If you need to go deeper, then there are housings available that can double or triple the depth.
The device is also user-friendly with a touch screen and voice control capabilities.
HERO 6 Bundle for $495
If you want to fully outfit your new HERO 6 then consider a bundle deal. You will be getting a range of accessories, including a memory card and card reader. This bundle also includes straps and mounts to attach the device to almost any part of your body. These include a chest strap, head mount, and wrist mount. You will even be getting a mini tripod.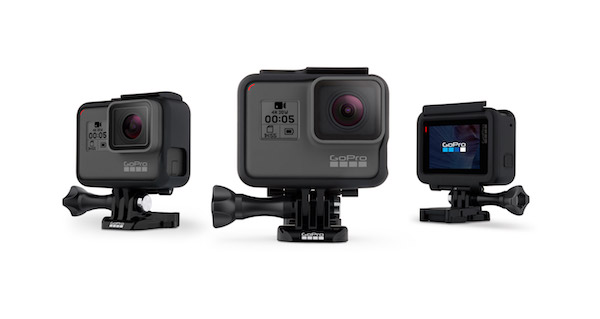 HERO 5 Black for $295
The HERO 5 Black allows adventurers and sports enthusiasts to capture smooth footage. Users can film 4K at 30fps and 2.7K at 60fps. If you want to make slow-motion videos, then you can film 1080p at 120fps or 720p at 240fps.
The HERO 5 Black has many of the same functions as the HERO 6 Black. It incorporates a touch screen, voice control, and a waterproof depth of 10m.
If you don't need to film 4k at 60fps or 2.7k at 120fps, then you should save yourself $100 and choose the HERO 5 Black over the HERO 6 Black.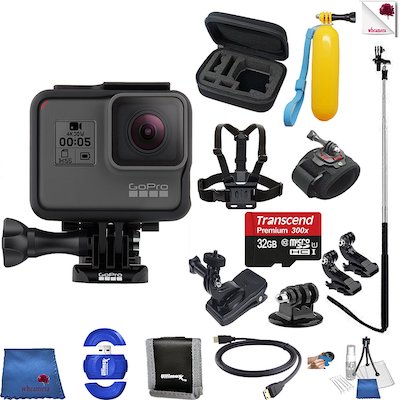 Hero 5 Black Bundle for $430
Similar to the HERO 6 bundle, this pack includes a memory card, card reader, chest strap, and wrist mount. You will also be getting a cleaning kit and an HDMI cable.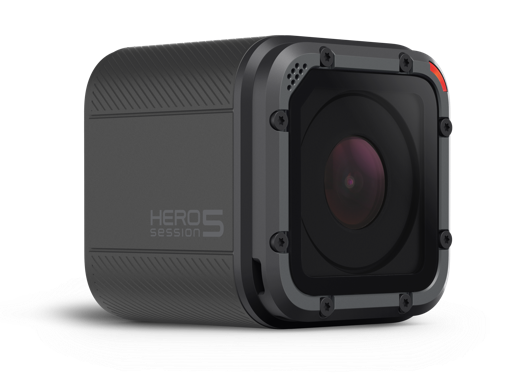 HERO 5 Session for $180
The ultra-portable HERO 5 Session is about half the size of a traditional GoPro. However, its small size doesn't cause it to lose out on many functions. It can capture 4K footage at 30fps and 2.7K footage at 48fps. If you want to record in slow motion, then 720p is available at 120fps.
This device also features voice control and a 10m waterproof depth. However, it misses out on a touchscreen.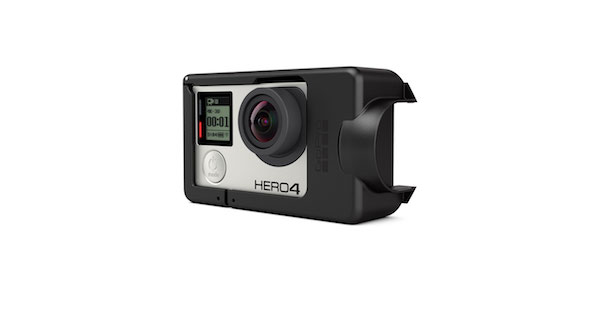 HERO 4 Silver for $282
The HERO 4 Silver is another formidable device to take on your travels. It's not as powerful as some of the newer devices, but it can still record 4K at 15fps and 2.7K at 30fps. You can also record 720p footage at up to 120fps.
This model includes a touchscreen.
If you want to shoot near or in the water, then you will need to use the device's waterproof housing (included).

HERO 3+ Silver for $198
You won't be able to record ultra-high definition footage with this GoPro. However, you can still record 1080p at 60fps and 720p at 120fps. This isn't bad for the low price tag.
The device also comes equipped with an 11-megapixel sensor for taking quality still-shots.
The included housing is waterproof to 40m.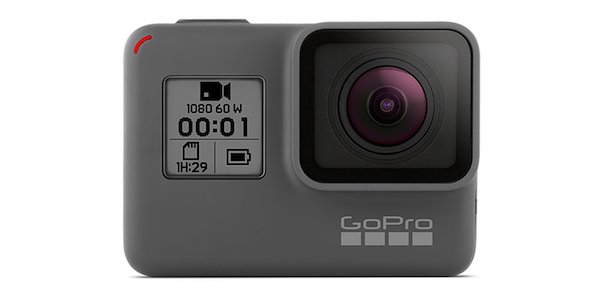 HERO (2018) for $199
The new, simplified HERO GoPro is another affordable option. You won't be able to film 4K, but you can still shoot 1440p and 1080p at 60fps. Unfortunately, you will miss out on slow-motion video opportunities.
The HERO has similar features to the other devices. Voice control, a touchscreen, and a 10m waterproof depth are all included.
This new model is a good option for those seeking an affordable gateway into the GoPro world.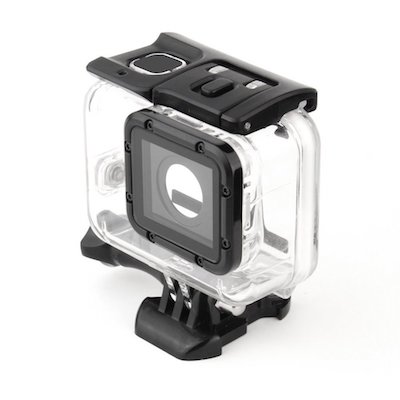 CBK Waterproof Housing for $14.99
If 10m isn't deep enough then consider purchasing this housing to boost depth to 30m. This will give your GoPro extra protection when diving, sailing, kayaking, and doing other water sports.
Keep in mind that this housing is only compatible with the HERO 5 Black and HERO 6 Black.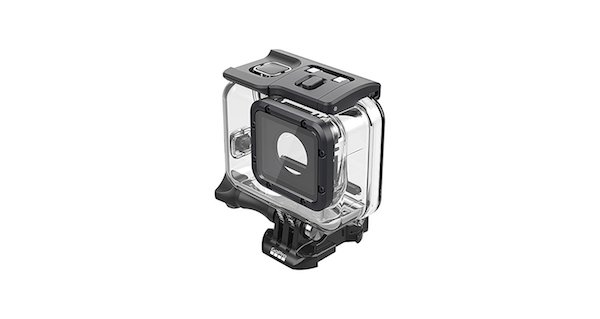 Super Suit for $49
If 30m isn't enough depth, then the Super Suit housing offers protection up to 60m underwater.
This housing is only available for the HERO 5 Black and HERO 6 Black.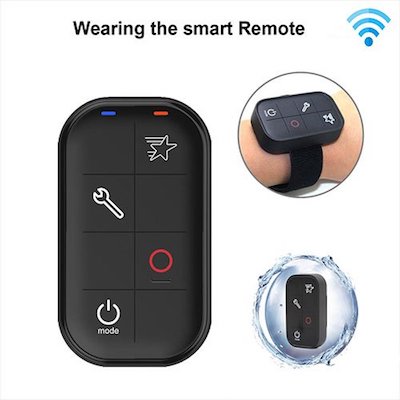 Smart Remote for $39.99
There are times when you may want to set up your GoPro on a mount and then control it from a distance. This is where the Smart Remote comes into play. This device can control all current GoPro models from up to 100m away. In fact, you can control six devices simultaneously.
Conclusion
Prices are always fluctuating and these deals may not last. If you're serious about recording your life's best moments, then consider purchasing a GoPro while costs are low. It's recommended that you check Amazon to see the latest prices for yourself.