7 Best Cheap Wireless Mouse Picks in 2020
3D Insider is ad supported and earns money from clicks and other ways.
Wireless mice were a novelty at best and a nuisance at worst until a few years ago. They had trouble maintaining stable connections and would ask for more juice long before the manufacturer's stated battery life expired. Luckily, wireless technologies have matured, and we can now wholeheartedly recommend cable-free rodents even if you're on a tight budget.
These are the seven best cheap wireless mouse picks today. You'll find that these inexpensive peripherals cater to all manner of users from demanding gamers to stressed-out businesspeople. There's a budget-friendly wireless mouse among our picks with your name on it whether you insist on pinpoint accuracy and instant response times or just need something that works wherever you are.
Budget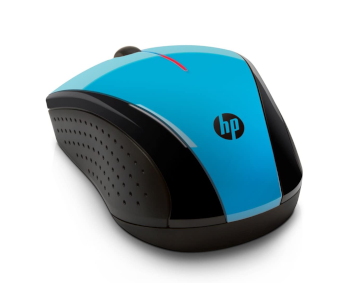 HP X3000 Wireless Mouse
3.9/5.0
Buttons: 3
Ambidextrous: Yes
Dependable connection and decent sensor.
Check Amazon
Best Value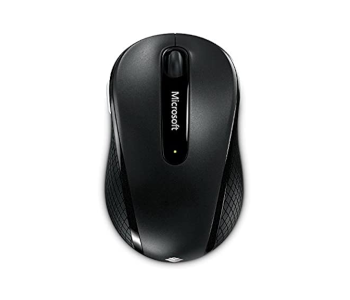 Microsoft Wireless Mobile Mouse 4000
4.4/5.0
Buttons: 4
Ambidextrous: Yes
Works well on challenging surfaces.
Check Amazon
Top Pick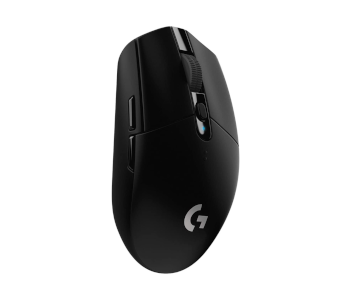 Logitech G305 Lightspeed
4.6/5.0
Buttons: 6
Ambidextrous: No
Minimal latency makes for smooth wireless gaming.
Check Amazon
Cheap Wireless Mouse Comparison Table
1. Best Overall – Logitech G305 Lightspeed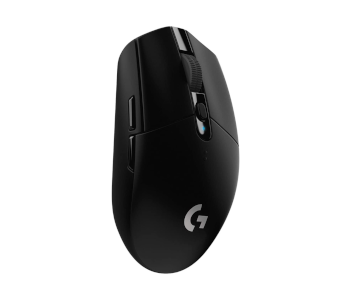 View on Amazon
Editor's Rating: 4.6/5
Achieving truly instant response times is the holy grail of wireless gaming mice, and Logitech's G305 Lightspeed isn't far from the mark. Its latency is only one millisecond, which you won't notice even in an intense fire exchange. The mouse isn't flashy but feels well-made and has excellent battery life. It also comes with the same sensor and dependable wireless connection as much more expensive Logitech rodents, making it the most worthy budget pick out there.
Overview of Features
The G305 Lightspeed is the perfect mouse for gamers more interested in comfort and performance than gaudy aesthetics. It's rather plain-looking but has a pleasant curvature and elegantly tapers toward the front. There are no LEDs, not even on the prominent Logitech logo. However, the mouse is easy to grab whichever way you do it, has two customizable side buttons, and a textured scroll wheel with a pleasant tactile response.
Lack of latency is the G305 Lightspeed's main selling point. You get a tiny wireless dongle with it that's tucked away inside the battery compartment. Connecting it and setting the mouse to Performance mode gives it a latency of just 1ms, which is indistinguishable from an instant response in real-world scenarios. The Hero sensor is at the heart of the mouse and able to toggle from 100 to 12,000 DPI. You can also adjust the polling rate from 250 to 1,000Hz.
The mouse comes with Logitech's LGS configuration program. There you can customize the buttons to execute any keypress or macro you design. There's also a novel feature that tracks the number and duration of mouse clicks and then displays the info in a heat map. This will be of use to hardcore gamers interested in analytics as it can provide stats on gameplay habits like the time spent zoomed in or the ratio of special ability use. Finally, you can save configuration profiles either onto your computer or the mouse's memory.
What We Didn't Like
Some gamers will be dissatisfied with the G305 Wireless's power source. It takes a single disposable AA battery that lasts 250 hours under normal circumstances. You can also switch from Performance to Economy mode to get nine months out of it, but that increases the latency to 8ms.
Tech Specs
Dimensions: 2.5 x 1.5 x 4.6 in.
Weight: 3.4 oz.
Buttons: 6
DPI range: 100 – 12,000
Ambidextrous: No
Connection type: Wi-Fi
Battery life: 250 hours – 9 months
The Pros
Minimal latency makes for smooth wireless gaming
Unobtrusive yet comfortable design
Long battery life
Companion software is easy to use
The Cons
Works only with disposable batteries
Switching to Economy mode noticeably increases latency
2. Best Value – Microsoft Wireless Mobile Mouse 4000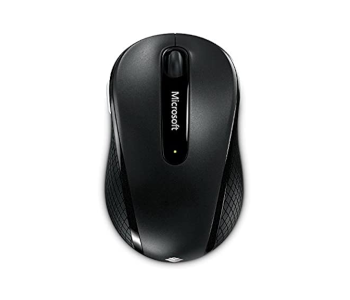 View on Amazon
Editor's Rating: 4.4/5
Logitech's mouse might be good for gamers, but what about people who frequently work and travel? Microsoft designed the Wireless Mobile Mouse 4000 to work on almost any surface and be small enough for you to use with a laptop anywhere. It has a basic feature set, but the mouse's low price and dependable design at a wallet-friendly price are too good to pass up.
Overview of Features
Microsoft's wireless mouse is small in size and fits well in either hand due to its ambidextrous design. You can get the mouse in several combinations of black and bright matte colors. It also has textured side grips and bulges upward so that users with a palm grip have enough purchase.
There are four buttons at your disposal – the main left and right ones, a flexible scroll wheel, and a customizable button on the left. The scroll wheel is particularly interesting since it has a side-scrolling feature. It rocks to either side, letting you quickly flip through a multi-page document or more easily traverse a complex Excel sheet.
The transceiver connects the mouse through 2.4 GHz radio waves. It can be stored inside a bottom compartment next to the battery. Speaking of which, the mouse takes one AA battery and will run for ten months before needing a replacement. You're given ample warning by a bright red LED and shouldn't run out of juice during an important trip.
Microsoft touts the mouse as being able to work on a variety of surfaces. That's thanks to BlueTrack, a technology that combines an ordinary optical sensor with more precise laser tracking. In practice, this means that the mouse is equally responsive on slippery desks and shag carpets. The only surface it won't work on is glass, which isn't surprising given its transparency and diffraction properties.
What's Bad About It?
The Wireless Mobile Mouse 4000 has a single DPI setting, 1,000. It will do for mundane office work, but you might find it too slow if you hook the mouse up to a computer with a large monitor. The scroll wheel and sides are made from cheap rubber. They may start to come apart after intense use, forcing you to get a replacement.
Tech Specs
Dimensions: 4 x 2.4 x 1.5 in.
Weight: 3.4 oz.
Buttons: 4
DPI range: 1,000
Ambidextrous: Yes
Connection type: 2.4GHz wireless
Battery life: 10 months
The Pros
Great value for the money
Works well on challenging surfaces
Small and ergonomic
Wheel has side-scrolling
Long battery life
The Cons
Fixed DPI
Rubber components degrade over time
3. Razer Atheris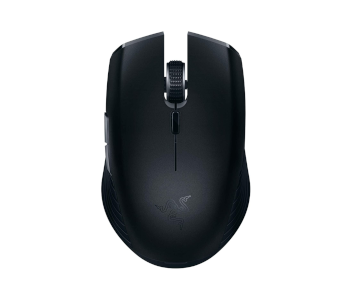 View on Amazon
Editor's Rating: 4.5/5
Razer's Atheris is what you get if you combine the design philosophies of the two mice mentioned above. It's a travel mouse for the person who'll spend their time away as much on gaming as on work. It's small, ambidextrous, and configurable to the slightest degree through Synapse. It features multiple connection types and HyperShift technology.
Overview of Features
The Atheris is one of the best-looking budget wireless mice on the market. It's slim and symmetrical for ambidextrous use. Razer's usually noticeable RGB zones are absent, but you do get a useful LD indicator close to the DPI select button. It flashes green and blue when you turn the mouse on and establish a connection and turns red when the battery is low.
The small shell is ideal for travel and will suit people with small and medium hands best. Each side has a textured thumb rest, while the left one also houses two side buttons. The bottom opens up to reveal a compartment that houses two AA batteries and the wireless dongle. Close to it is a power switch with three settings. Off conserves power while the other two switch between radio waves and Bluetooth. A set of batteries lasts between 200 and 350 hours, depending on the intensity of use and connection method.
The Atheris uses a PixArt 3330 sensor. It ranges from 200 to 7,200 DPI and can be configured for different values in the X and Y axis for when you're using wide displays. Other adjustable options include a basic macro creator and button reassignment tool along with a power-saving standby mode.
We particularly liked HyperShift, a technology that lets you designate a button as a toggle and assign two functions to others. Pressing the button then shifts between the two, allowing you to cast a spell and issue party orders without having to use the keyboard.
Are There Drawbacks?
There's one drawback common to all Razer mice we always point out – Synapse. The software is intrusive since you have to register an account with your name and a valid e-mail address to use it. The mouse has an ambidextrous design but omits buttons on the right side, making it far less appealing for lefties.
Tech Specs
Dimensions: 3.9 x 2.4 x 1.3 in.
Weight: 2.4 oz.
Buttons: 6
DPI range: 200 – 7,200
Ambidextrous: Yes
Connection type: 2.4GHz Wireless, Bluetooth
Battery life: 200 – 350 hours
The Pros
Lots of configuration options
Can connect through radio waves and Bluetooth
HyperShift increases button functionality
Separate DPI settings for each axis
The Cons
No buttons on the right make ambidextrousness questionable
Synapse requires a registration
4. Microsoft Sculpt Comfort Mouse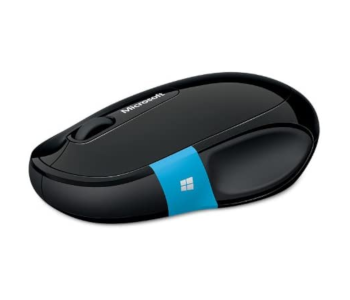 View on Amazon
Editor's Rating: 4.4/5
All the mice we've mentioned thus far connect wirelessly through a dongle. Keeping track of the tiny gadget can be annoying, especially if you're on a business trip and misplace it somewhere. That's why the Microsoft Sculpt Comfort Mouse eschews the dongle in favor of a liberating Bluetooth connection. Its ergonomics are superb, there's an innovative button that expands its functionality, and the mouse performs well on many surfaces thanks to BlueTrack
Overview of Features
The Sculpt Comfort Mouse is one of the most unusual-looking we've ever seen. It has a flatter profile than most models and is just 1.4 inches high. Its curves aren't pronounced either, and the mouse resembles an elongated hockey puck when viewed from above. Even so, it's one of the more comfortable peripherals on review. It has a highly glossy finish and a slight thumb grip.
There's no gap between the upper shell and main mouse buttons, but using the Sculpt Comfort Mouse feels normal. The two main buttons are snappy, while the scroll wheel has smooth and precise action. A blue windows button to the left is a unique addition. Pressing it executes one action while swiping along the blue surface triggers two more depending on the direction. A swipe is followed by a slight vibration that lets you know the distinct movement was registered.
You connect the Sculpt Comfort Mouse through Bluetooth. Its radio is built-in, so all it takes to start using it is a short pairing process. The sensor's DPI rating is set at 1,000, so don't expect to game with the mouse seriously. On the other hand, well-made feet ad BlueTrack let the mouse handle seamlessly even if a mat or desk isn't at hand. You can get ten months of action out of two AA batteries and turn the mouse off when it isn't needed.
What's Bad About It?
The Windows button is touch-operated. That means it's easy to activate the button accidentally if you move your hand slightly. Microsoft needs to improve the quality control for this mouse. There's a chance you'll get one whose left mouse button will stop working after a while.
Tech Specs
Dimensions: 4.4 x 2.7 x 1.4 in.
Weight: 4.8 oz.
Buttons: 4
DPI: 1,000
Ambidextrous: No
Connection type: Bluetooth
Battery life: 10 months
The Pros
No dongle required
Innovative Windows button
Unusual but comfortable shape
Has BlueTrack
The Cons
Quality control issues
Windows button is touch-sensitive and easy to press accidentally
5. TECKNET BM308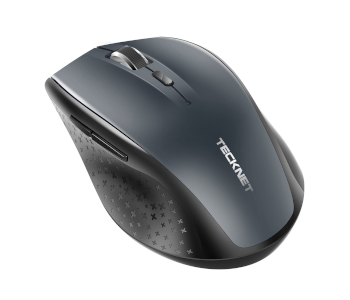 View on Amazon
Editor's Rating: 4.2/5
TeckNet isn't a household name when it comes to peripherals, which is why the BM308 will fly under many people's radars. Undeservedly so, since this is one of the finest budget-friendly all-purpose mice you can get. It has decent ergonomics, can go for two years on a pair of batteries, and maintains a stable Bluetooth connection you can count on for work and play alike.
Overview of Features
The BM308 is sculpted for right-handed use. It's another small mouse, so users with large hands might find it uncomfortable after long gaming sessions. It is otherwise comfortable, sporting a textured thumb grip and clicky buttons. The scroll wheel is ribbed for better handling, and there's a sensitivity toggle behind it that cycles through five presets.
Turning the BM308 on its back reveals a battery compartment that holds two AAs. You'll find a Bluetooth button and on/off switch above it. The button makes pairing effortless as pressing down once is all it takes. The power switch extends the mouse's formidable lifetime even more. Three broad feet complete the underside and help the mouse glide smoothly over mats and other surfaces.
Power saving is a big part of the BM308's appeal. It works even if you don't turn the mouse off since it will go into three levels of power-saving mode depending on how long it is idle. Turning your computer off will do the same to the BM305. All of these combine to give the mouse an impressive 24-month lifespan per battery pack.
What We Didn't Like
The BM308 is back-heavy. That's because the battery compartment is set up horizontally rather than vertically, so the weight isn't evenly distributed. You won't want to use the BM308 for games since it responds to input a fraction of a second later. It's adequate for work and browsing the web, though.
Tech Specs
Dimensions: 2.8 x 1.7 x 4.4 in.
Weight: 2.7 oz.
Buttons: 6
DPI: 800 – 3,000
Ambidextrous: No
Connection type: Bluetooth
The Pros
Uses several power-saving methods
Solid ergonomics
Easy to pair through Bluetooth
Decent DPI range for the price
The Cons
Latency issues
Battery placement makes the mouse imbalanced
6. VicTsing MM057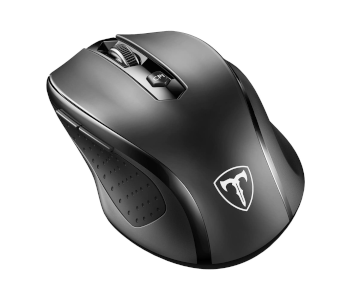 View on Amazon
Editor's Rating: 4.1/5
The MM057 made by VictSing is proof that cheap and low-end aren't always interchangeable. The mouse is very responsive, has excellent ergonomics, and strikes a balance between portability and user-friendliness. Best of all, you're getting all of this for less than $15! If you're looking for a decent non-gaming mouse at a rock-bottom price, this is it.
Overview of Features
We were pleasantly surprised by the MM057's design. VictSing gas engineered it to adapt to most hand sizes and grip styles well, although you'll want to skip it if your hands are large and you're used to a palm grip. Many of the mouse's more subtle features become apparent only when you take hold of it. For example, the two main buttons flare up and guide your fingers to assume a more natural position.
The upper part of the MM057's shell is made from slightly textured plastic with a rubber feel. Its sides have rests for the thumb and pinky alike, an uncommon feature even for much more expensive rodents. The thumb side also has dimples, and holding the mouse feels secure. The two main buttons have quality switches. You'll experience a bit of pre-travel before a click is registered, but getting used to it takes little time. The buttons are loud and clicky, though, so keep that in mind if you work in a quiet office.
The MM057 uses a PixArt PAW3212 sensor standard for office mice. It's a logical compromise to make given the intended use. DPI starts at 800 and reaches 2,400 in five increments accessible with the toggle.
This is another mouse with good battery life. You insert one AA battery into a bottom compartment and can use the mouse for more than a year. The battery is placed diagonally, so its impact on weight distribution isn't as pronounced as on the BM308.
What's Bad About It?
The MM057 suffers from noticeable latency. It can climb up to 10ms and become annoying since there's a distinct gap between issuing a command and having the MM04. There's no on/off switch. That's not a problem for desktop users, but packing the mouse up and jostling it in a bag could wake your laptop or tablet and drain its battery.
Tech Specs
Dimensions: 4 x 2.7 x 1.5 in.
Weight: 3.4 oz.
Buttons: 6
DPI: 800 – 2,400
Ambidextrous: No
Connection type: 2.4GHz wireless
Battery life: 15 months
The Pros
Excellent ergonomics
Snappy and responsive keys
Good weight distribution
Has both thumb and pinky finger rests
The Cons
Pronounced latency
No on/off switch
7. Best Budget Option – HP X3000 Wireless Mouse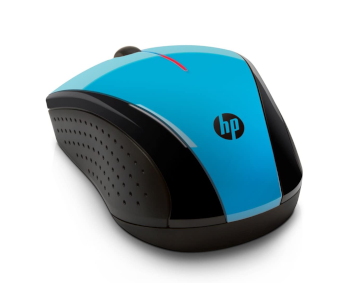 View on Amazon
Editor's Rating: 3.9/5
It's hard to recommend a budget pick in an article all about frugal mouse choices. However, there's one last dirt-cheap mouse that won't fall apart and run out of juice in a month – the X3000 Wireless Mouse by HP. It's as basic as peripherals go as you'll find no bells & whistles on it. Even so, this is a good pick if you need a spare or want a basic mouse for use on the road.
Overview of Features
HP's wireless mouse is simplistic yet endearing. It is tiny even by portable mice standards and weighs less than two ounces. You'll love it if your hands are small or use it intermittently throughout the workday. The only flashy thing about the X3000 is your color choice. You can get a subdued black version or make your rodent unique by choosing among six vivid colors.
Using the X3000 is straightforward. You plug the radio transceiver into a USB port and can begin using it on Windows versions as old as XP. There are no extra buttons to configure, so the mouse is equally ergonomically sound for left-and right-handed users. This is enhanced by dimpled rubberized sides that provide good grip you'll need because of its weight.
The sensor is fixed at 1,600 DPI, a fine setting for work and casual use. You can tell that the X3000 doesn't respond straight away, but its latency is tolerable. The battery life is 12 months, standard for a mouse of the X3000's caliber. Unlike the MM057, it has an on/off button for further power conservation.
Are There Drawbacks?
The X3000's size is not suitable for large hands, whichever grip you like best. Its ergonomics are such that you'll start to cramp up after using it for half an hour or less. The mouse might look good, but it's made from cheap plastic. Keep this in mind if you're going for a colored variant as the paint is prone to scratching and peeling.
Tech Specs
Dimensions: 3.7 x 2.2 x 1.5 in.
Weight: 1.6 oz.
Buttons: 3
DPI: 1,600
Ambidextrous: Yes
Connection type: 2.4GHz wireless
Battery life: 12 months
The Pros
Solid basic mouse at a great price
Dependable connection
Decent sensor
Comes in a variety of colors
The Cons
Mediocre build quality
Too small for large hands