Christmas Drone Deals (DJI Spark, Mavic Pro, and more)
3D Insider is ad supported and earns money from clicks and other ways.
More than 3 million drones are expected to be purchased for Christmas. Drones are expected to be one of the hottest Christmas gifts. Let's take a look at the best drone deals you can get in time for Christmas.
DJI Drones
DJI is the leading drone manufacturer in the world with a 70% market share. They are known for producing high-quality drones that outclass their competitors by miles. They feature great cameras with high range and long lasting batteries. DJI has released a sale on their newest drone models.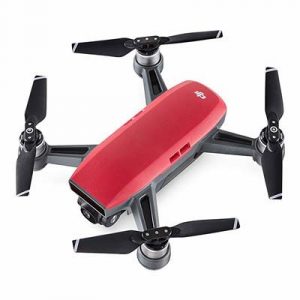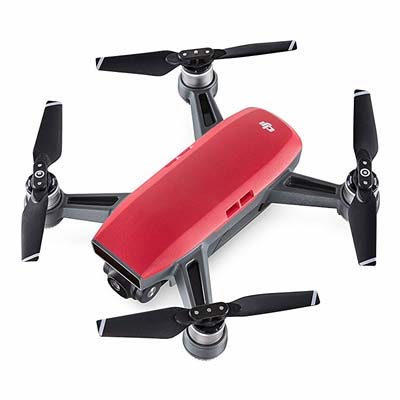 The DJI Spark normally retails for $499, and it has been reduced to just $399 for a Christmas sale. The drone was only released about 6 months. This is a 20% savings on the drone. The DJI Spark is designed for beginners and it packs a ton of features such as gesture control to allow you to tell the drone what to do just using hand signals.
The Spark has a 2-axis gimbal that can shoot 1080p video and 12 MP stills. The biggest feature of the drone is its compact size. It's not much larger than an iPhone Plus when the propellers are removed.
The Spark has a flight time of up to 16 minutes and a max range of 1.2 miles with an optional controller. It can reach speeds of up to 31 MPH. The DJI Spark Fly More Combo is also selling for $100 off.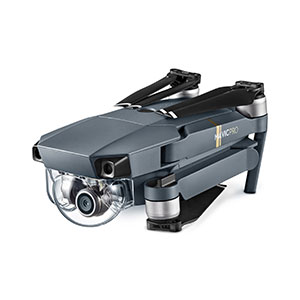 The DJI Mavic Pro is a professional level drone that's on sale for Christmas at $899. It normally sells for $999, so you can save $100 for the holidays. The Mavic Pro takes 4K video and 12 MP stills with its 3-axis camera. The camera quality is far superior to the Spark.
It also has a flight time of up to 27 minutes, a max range of 7 km (4.3 miles), and max speeds of 40 MPH. All this comes in a drone that's the size of a water bottle when the propellers are folded into the aircraft body. The Mavic Pro is the best drone you can buy right now given the features it packs in a small form factor.
DJI's drone sale ends on December 31st. They are also offering a free battery worth $169 if you purchase the DJI Phantom 4 Pro ($1499) or the DJI Phantom 4 Advanced ($1199) directly from their site. Their FPV goggles are also on sale for $50 off, which allows you to fly using the drone camera as your eyes.
Other Drones
Those looking for a cheap drone should consider the Holy Stone HS170 Predator. This tiny drone is selling for $39, down from its list price of $55. It gives you a flight time of around 6 – 8 minutes and it flies for about 30 – 50 meters. It comes with propeller guards, which makes it a good choice for kids and those just learning how to fly drones.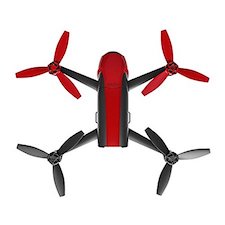 The Parrot Bebop 2 offers the best performance for the price currently. It is on sale for just $345, down from its list price of $549. It offers 1080p video and 14 MP stills and a flight time of 25 minutes. This is a longer flight time than the vast majority of drones.
The Force1 UDI U818A is a great drone for people who want something a big bigger than the HS170. It features a propeller guard that surrounds the aircraft allowing it to survive tons of crashes. It's currently selling for around $90. It has a 720p camera and it can do flips with the touch of a button.
For an extra $10, you can get the Holy Stone F181C which features a little longer flight time and more flying modes. It has an altitude hold feature and a return to home button that will bring the drone back to you automatically. It also has headless mode which makes it easy to fly the drone.
Drones are a great Christmas gift and these drones are the best options to choose from. Order soon if you want to get your drones in time for Christmas as order volumes are high and there may be shipping delays.