The Top Drones for Christmas 2017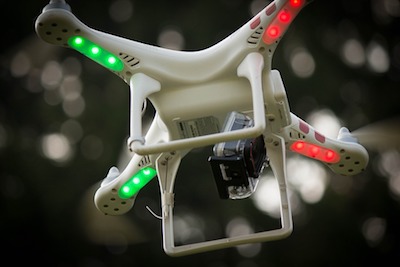 There's something special about owning and flying your own drone. Part of the excitement is that this is still a relatively new phenomenon. Low-tech kite flying is still popular today and hobby drones are also here to stay. Drones are a great Christmas gift that will get people outdoors for hours on end.
Here are some of the popular uses for today's unmanned aerial vehicles or UAVs:
Fun flying both indoors and out
Drone racing: this is becoming an increasingly popular sport
Taking stunning aerial photographs and video
Delivering small items
There's also a more serious side to UAVs. These flying robots are now invaluable in search & rescue. Aerial surveillance for commercial purposes is another practical use. Various industries fly drones for professional filmmaking, exploration, construction, real estate, and more besides.
What Type of Consumer Drone Is Right for You
The ideal drone for a Christmas gift depends on budget, needs, and expectations. A supervised child will be happier with a lightweight mini or micro drone for flying around indoors. Someone older could be into racing. The most popular use, though, is to film from above and take stunning photographs. It's the purpose of this guide to present you with a variety of personal hobby drones.
Keeping things Simple
I always suggest readers of my review guides make a simple checklist of their preferences. Read a couple of reviews first if you're unsure. You'll then get a better picture of your personal expectations.
Here are a few examples of things you may want to consider prior to purchase:
Type of drone: toy, mini/micro, racing UAV, camera quadcopter
Budget range
How long the battery lasts measured in maximum flight time
Camera capability/quality
Control distance, i.e. how far can you fly the drone from the controller
Design, style, durability, and anything else you can think of
My best Christmas drone picks are all popular models for good reasons. I base these reviews on personal thoughts, feedback from industry experts, and—most important of all—real user feedback. At the end of each no-nonsense review is a simple table. One column includes the most important tech specs (at a glance). The other two columns highlight any pros and cons of the product.
This table shows the best 2017 drones that make perfect gifts for Christmas. It's also the order they appear in the guide. I've organized these UAVs by type first then by editors rating.
Best Drones for Kids and Beginner Pilots
We start with three popular kid's drones. They're also a good choice for any beginner at any age. The first two even come with cameras. These give new users a great introduction to aerial photography and filming as well as valuable flying experience. The third choice is an inexpensive mini-drone. This one is ideal for younger operators to develop their flying skills indoors—under supervision.
Best Drones for Aerial Photography and Videography
Next up are a couple of higher quality camera drones. The two picks here are suited to more experienced pilots who want to upgrade and take their aerial photos and filming to the next level. Any of these flying cameras will put a smile on the face of any drone enthusiast this Christmas.