Chromebook Black Friday 2019 Deals from Samsung, Lenovo, HP, and Acer
3D Insider is ad supported and earns money from clicks, commissions from sales, and other ways.
Black Friday is one of the best times of the year to get these nimble devices. If you are not in any way a power user, then getting a Chromebook is the perfect option for you. Even on value machines, you have a lightning-fast computer that can handle activities such as browsing the web, checking your emails, and writing the occasional report on Google Docs.
There are a lot of exciting Chromebook deals that are being announced, and you can expect to save up to 50%, even more, with some models. Here are some of the best deals that we have come across, and we will be updating this as soon as more are announced.
SAMSUNG CHROMEBOOK DEALS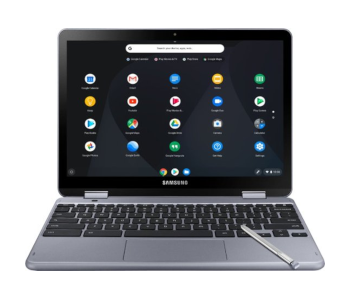 SAMSUNG PLUS CONVERTIBLE 2-in-1 CHROMEBOOK 12.2-INCH
Original Price: $449
Black Friday Price: $299
The Samsung Plus is definitely not your typical Chromebook. It combines both the advantages of a laptop with the portability of a tablet. It even comes with a touchscreen so you can use it both ways. This is also one of the latest types of Chromebooks where you can install and run Android apps in addition to the built-in ChromeOS.
This machine is somewhere in the middle of a budget laptop and a premium tablet that you can use both ways. So, if your usage fits both, then this is the Chromebook that you are looking for.
Processor: Intel Celeron 1.5GHz
Memory: 4GB RAM
Storage: 32GB eMMC
Display: 12.2-inch 1920 x 1200 Touchscreen
MORE SAMSUNG DEALS
LENOVO CHROMEBOOK DEALS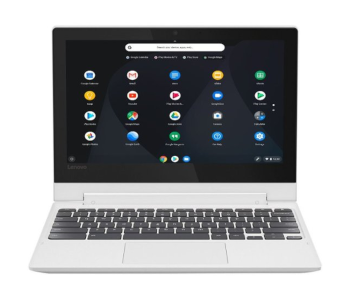 LENOVO S330 2-in-1 11.6-INCH TOUCHSCREEN CHROMEBOOK
Original Price: $279
Black Friday Price: $179
Chromebooks were always a low-cost alternative to traditional laptops, but that does not mean that they have to look cheap and perform poorly. If your activity is mostly web browsing and occasional video viewing, then the Lenovo S330 is a device that should be enough for your needs.
This is an affordable device that has excellent build quality, performance, and battery life. This is a machine that will get the job done, as long as it is within the bounds of what the S330 can do.
Processor: MediaTek MT8173c 2.1GHz
Memory: 4GB RAM
Storage: 32GB eMMC
Display: 11.6-inch 1366 x 768 HD Touchscreen
MORE LENOVO DEALS
ACER CHROMEBOOK DEALS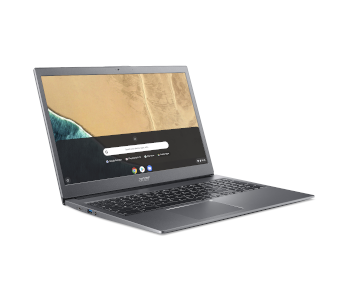 ACER CHROMEBOOK 715 15.6-INCH TOUCHSCREEN
Original Price: $399
Black Friday Price: $279
The Acer Chromebook 715 is a powerful premium machine that does not reflect its price. It has specs that come close to being a laptop, but it just has ChromeOS installed, giving it a lot of oomph to handle the different things that you are going to use it for. A component that you will not find in other similar devices is the fingerprint reader that ultimately improves the security that business users would love. As with all Chromebooks, it comes with exceptional battery life that will likely last you a full day.
This is definitely a great device to get this Black Friday, where you will be able to save 30%.
Processor: Intel 8th Gen i3-8130U
Memory: 4GB DDR4 RAM
Storage: 128GB eMMC
Display: 15.6-inch 1920 x 1080 Full HD IPS Touchscreen
MORE ACER DEALS
OTHER CHROMEBOOK DEALS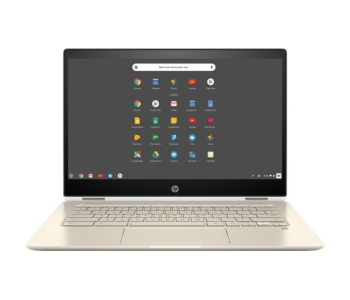 HP X360 2-in-1 14-INCH TOUCHSCREEN CHROMEBOOK
Original Price: $599
Black Friday Price: $349
This is one of the best Chromebook deals this Black Friday, where you can save more than 40% or $250. It is an impressive machine, sporting excellent internal components that could effortlessly power a Windows laptop. Having ChromeOS installed gives it more power so you can enjoy the things you do, including light work activities. It is also convertible so you can use it as a tablet if you have no need for the built-in keyboard. The touchscreen is responsive so you can browse web pages by swiping and using the on-screen keyboard to type.
The HP X360 is a versatile Chromebook that allows you to do more without compromising on performance. It is attractive and portable that you will not bother thinking if you want to bring it with you wherever you go.
Processor: Intel 8th Gen i3-8130U 2.2GHz
Memory: 8GB DDR4 RAM
Storage: 64GB eMMC
Display: 14-inch 1920 x 1080 Full HD Touchscreen
MORE DEALS