The Best Commercial Drone Courses in 2019
3D Insider is ad supported and earns money from clicks and other ways.
The market for commercial drone-based services has grown rapidly in the last couple of years. With construction firms, real estate agents, local governments, and even regular people recognizing how drone technology can be used for their benefit, the demand for drone-based services is higher than ever. However, strides in drone technology development have also made it easier for more and more people to offer commercial drone services.
With such fierce competition, how can a newbie drone pilot make it big? As we've often said, the answers lie in experience and specialization. Many of the special skills the commercial drone pilots need cannot be self-learned, which means you'll need to sign up to several commercial drone courses. In this article, we have compiled the very best commercial drone courses and divided them into separate categories.
Why take a commercial drone course?
As you can guess, a commercial drone course will cost several hundred dollars. On top of the cost of the drone, this amount can make your investment for a commercial drone business even higher. What's the point of signing up to a commercial drone course anyway? Why don't you just read the manual that comes with your drone and watch a few YouTube videos?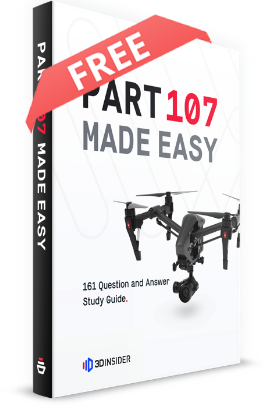 PART 107 Made Easy
161 Question and Answer Study Guide
105 pages of illustrated content
Covers all parts of the Part 107 test
$97 of value for free
1. Learn from the experts
Commercial drone courses aren't designed by just anyone. The companies that offer these courses have a team of experts with experience across several industries – FAA-licensed pilots, pilots from the Air Force, meteorologists, drone mapping professionals, drone photographers, lawyers, and owners of successful drone businesses. The courses are a distillation of all the knowledge that these people can offer.
Moreover, the information in these courses is presented in such a manner that they gradually build your level of proficiency. It's not this massive info dump that leaves you picking out tidbits that you understand. The courses are organized to help you evolve from a beginner to an expert without taking shortcuts.
2. Study anywhere
In the era of responsive web design, online content that you can see in your desktop web browser can automatically rearrange so that it doesn't look a mess when viewed on your mobile device. Most drone training courses support this level of dynamic content, which means you can continue doing the course anywhere. Your progress can also be saved online, so you can pick up exactly where you left off during your regular morning commutes or when you're chilling at home after work.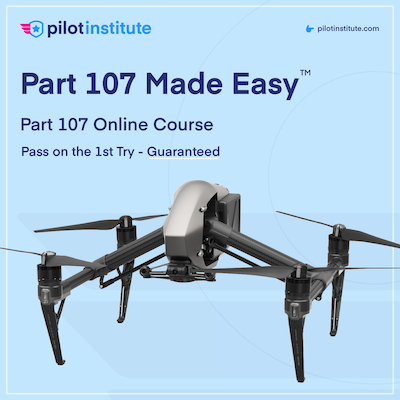 3. Have lifetime access
Signing up to most of these online courses require the payment of a one-time fee. In most cases, this will give you permanent access to the course and all of its materials. This lifetime access can prove to be quite useful, especially for beginners who could get overwhelmed with all the information they get on these courses the first time around.
Moreover, drone training companies usually update the contest of these commercial drone courses to reflect changes in technology and legislation. If you've already signed up to the courses in the past, you can simply review the course so you can keep up to date.
Beginner and Part 107 test prep courses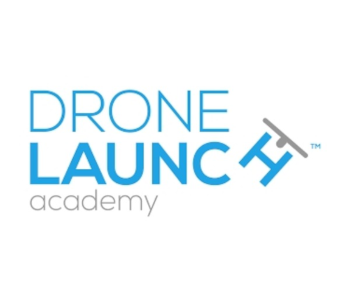 The Part 107 test prep course can go head to head with any other commercial drone course for beginner drone pilots. With more than 4 hours of video lectures, a 75+ page downloadable e-book, and over 200 practice questions, this training course has more than enough material to make sure that you are well-prepared for the knowledge test. Best of all, you can get a free preview of the training course through their website in case you need a little more convincing.
Cementing their position as one of the top training providers for the Part 107 knowledge test, the Drone Launch Academy claims of having a 99% passing rate for test-takers who have completed their course. To further drive home their confidence in their product, the Drone Launch Academy offers a money-back guarantee should you fail the knowledge test on your first try. Not only will they refund the $150 testing fee, but they will also give you back the amount you paid for the training course.
With time-tested quality and a risk-free money-back guarantee, there's very little reason why a Part 107 test taker should not sign up the test prep course by Drone Launch Academy. It's truly deserving of its reputation as one of the best training course providers for the Part 107 knowledge test.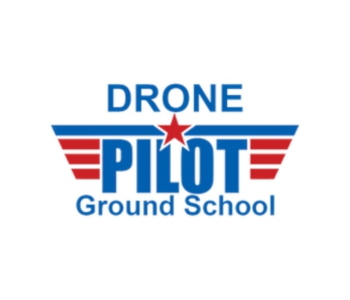 Boasting of a higher than 99% passing rate for their students who have taken the Part 107 knowledge test, Drone Pilot Ground School has managed to become one of the top names in Part 107 test preparation. The course, designed by a team of experienced professionals, is made up of 60 hours of video lectures, more than 300 samples questions, and a 12-page cram sheet which will come in handy for those last-minute review sessions.
Aside from covering all the topics you need to pass the Part 107 knowledge test, the course by Drone Pilot Ground School also throws in some useful bonus content. The additional modules on the legal aspects of running a drone-based business, how to market your services, and which insurance to get will certainly provide critical knowledge to aspiring commercial drone pilots.
All the contents of the course will remain accessible to you after you pay the one-time fee. The course may seem costly, but Drone Pilot Ground School is so confident that it will help you pass the Part 107 knowledge test that they are offering a money back guarantee. Should you fail the knowledge test on your first take, they will refund the $150 testing fee so you can take another shot at it for free.
3. UAV Ground School
The UAV Ground School's claim to fame is that they have the only FAA-approved training program for Part 107 test takers. They are also backed by the Gold Seal brand which has more than ten years of experience in developing and giving web-based training courses for pilots.
The Part 107 test prep course by UAV Ground School may be one of the most comprehensive being offered today. With more than 30 lesson modules, over 400 sample questions, and unlimited practice tests, the sheer content of this training course should be enough for you to get a leg up on the Part 107 knowledge test.
When you sign up for the basic Part 107 training course, it comes bundled with an additional course for the recurrent knowledge test and another course for night flight operations. This is a tremendous value, and these additional courses will certainly come in handy eventually given that the course contents will be permanently available to you after a one-time payment. If you're not convinced yet, UAV Ground School will even let you try out the first three modules of the Part 107 training course for free.
UAV Ground School provides you an official certificate of completion when you've completed their training course, signed by an FAA-certified flight instructor. The Gold Seal guarantee also means that you will pass the Part 107 knowledge test on your first try. Otherwise, UAV Ground School will pay you back the $150 testing fee.
In-person flight courses
Not everything can be taught online. For more practical skills, an in-person training class stills works better for most people. Most of these classes focus on actual flight exercises while providing a mechanism for instant feedback and the ability to ask your instructors questions. Of course, the downside of in-person classes is that you need to show up tot eh classes according to their schedules. They are also typically more expensive. If you feel that your schedule will permit this arrangement, then we highly recommend the following in-person training courses.
1. DARTDrones
Back when drones have not enjoyed the same level of mainstream popularity that it is experiencing today, DARTDrones helped it enter into the national consciousness when they delivered a winning pitch on the TV show Shark Tank. Today, they are one of the most popular training providers for beginner and experienced drone pilots alike.
They also offer a Part 107 training course, but theirs comes with a 1-day in-person training session on top of the usual online course. Each in-person training session is limited to 12 people so that the instructor can provide ample attention to each student. In-person training focuses on a hands-on tutorial on reading aeronautical maps and a discussion of Part 107 sample questions with an experienced drone pilot.
The online component of the course consists of several e-learning modules, a 50-page sampling guide, and more than 300 sample questions. Nothing about it stands out, but it's really the in-person session that sets this course apart from the other Part 107 training courses.
2. A-Cent Aviation
A-Cent Aviation's main line of business is the training of pilot for FAA certification, but they have expanded their services to accommodate drone pilots. Their 7.5-hour ground instruction drone training program is divided into five sections with each one focusing on the most crucial topics that drone pilots should learn. These include weather and how it affects drone performance, reading of aeronautical charts, and drone maintenance and troubleshooting.
Although these topics are covered by most web-based Part 107 training courses, this may be a good option for those who prefer in-person instruction. Since A-Cent Aviation is an FAA-certified testing center, you can even take the Part 107 knowledge test on their facilities. You will at least be in a familiar environment, and this can do wonders for your confidence when it comes time to take the knowledge test.
3. Unmanned Vehicle University
The Unmanned Vehicle University (UVU) isn't just your typical training center for drone pilots. It's an actual university that can grant Masters Degrees or Doctorates in Unmanned Systems Engineering. UVU has nine training centers located across the US and a faculty of expert UAV pilots with more than 60,000 hours of combine drone flight experience.
The remote pilot training course of the UVU consists of an online e-learning module, a flight simulator module, and in-person flight training. The flight training can be done in any of the UVU training centers. The $1600 quarterly tuition can seem really expensive, but how many people can boast of having finished an actual degree on drone operations? The diploma will also look really good on your list of credentials.
Drone photography and videography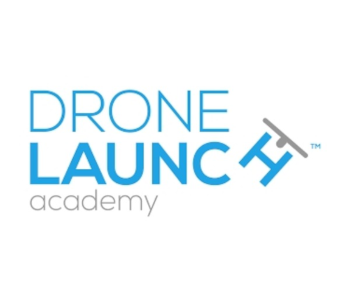 Drone Launch Academy has one of the richest offerings of training courses for drone pilots. Their Aerial Photo Pro course is designed to help aspiring drone photographers take their photography and post-processing skills a level higher. No matter what type of drone you have, this course will help you take the best photos out of it.
The course starts out by touching on basic photography principles: lighting, framing, the rule of thirds, and basic photography do's and don't's. These will then be applied to the unique perspective that drone photography affords. It will then touch into the finer points of drone photography, such as when to use ND filters, when to shoot in HDR mode, and from which angles you should capture shots of people or real estate. The course even touches on the topic of how much you should be charging for your professional drone photography services.
Similar to the other courses by Drone Launch Academy, you can get lifetime access to the Aerial Photo Pro course after paying the one-time fee. They also provide a 30-day money back guarantee in case you find that the course isn't what you are looking for.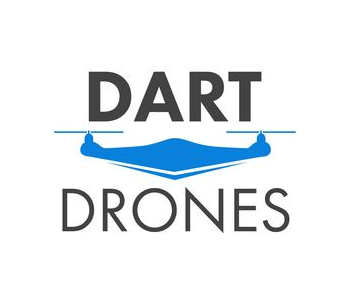 One of the most popular courses being offered by DARTDrones is their online drone photography course. Designed for aspiring professional drone photographers, the course focuses on helping you get the best shots and keeping your customers satisfied. From getting the correct angle on your subjects to setting up your camera correctly, this course can help you get great drone shots no matter the lighting conditions. The course will even help you take advantage of the weather to get good shots, using the effects of the Golden Hour, the sun, and fog to your advantage.
The bulk of the course is given through a 40-minute online seminar which also touches on the basics of photo and video editing. It also comes with a printable quickshot guide that will serve as a guide on setting your cameras and angles when you're out in the field. It comes with an aerial photography checklist that helps you keep track of the elements you should be focusing on to keep your clients happy. Access to the course is limited to only six months.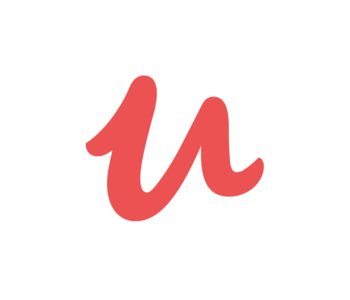 Udemy's certified bestseller course on drone photography is still going strong more than three years after it was released. This is an affordable yet comprehensive course that covers all the essential topics of drone photography. It also touches on a few drone flight basics such as safety tips, flight plan management, and drone-related legal considerations.
The course was designed by Bruce Geddes, a world-renowned aerial photographer and videographer with years of experience. Through six hours of instructional videos and eight articles, the course will teach you how to dramatic photos and videos. The course also has downloadable raw footage on which you can practice your video editing skills.
The course does place a lot more focus on drone filmmaking, so you should probably look elsewhere if you want to learn more about still photography. You will also need a good video editing software such as Adobe Premiere or FCPX to keep up with the course.
Drone mapping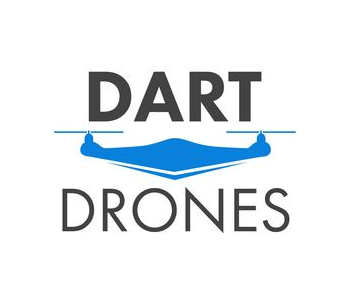 Drone mapping is one of the fastest rising industrial applications of drone technology, but it's also one of the most technically demanding. This two-day workshop by DARTDrones was designed to cover all of the basics and most of the complex topics related to drone mapping. In contrast to most of the courses in this list, this is an in-person class that focuses on hands-on exercises.
The two-day course is divided into ten lessons, with three flight sessions interspersed across them. The course covers just about everything you need – from an introduction of photogrammetry, to collection of data, 3D modeling, and correction of models using ground control points. It's one of the more complete training courses we've seen for professional drone mapping, and the in-person nature of the course probably works really well for a topic with this level of complexity.
Because the course is conducted completely in-person, it's also one of the more expensive training courses around. It's also only given at prescribed schedules at certain DARTDrones training centers, so you'll probably have to shuffle your schedule around to attend them. It's all worth it, though, because a career as a professional drone mapper is one of the most lucrative in the commercial drone services market.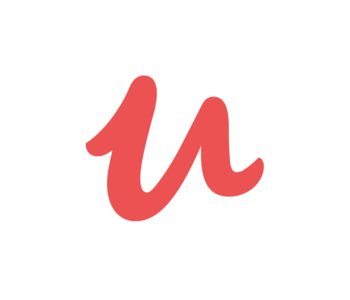 Of course, not everyone has the budget or the free time to sign up to an expensive, in-person training course for drone mapping. If this is the case, then we present to you this alternative: an affordable online drone mapping course from Udemy. This is just Part 1 of the course, but the fact that it's separated into different parts means that you don't need to commit to the total cost of the course. In any case, each of the three parts of this Udemy course is very cheap.
Developed by Huviair Technologies, a drone data solutions company with extensive experience on UAV photogrammetry and GIS mapping, this first part of the course serves as a good introduction to drone mapping but is also a complete course that covers flight planning, data collection, and data processing.
Even though the course is being offered at such a modest price, the team behind the course is constantly updating its contents. Of course, there are still limitations to a completely online medium, as the course cannot hold your hand through the actual data collection exercises. Its data processing module is quite brilliant, though, as it makes use of mainstream software such as Litchi and Pix4D.
Precision agriculture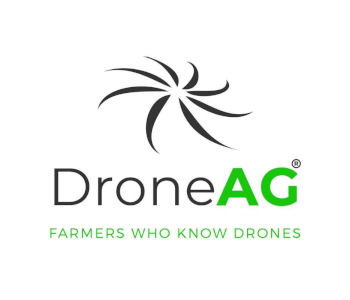 This two-day course on precision agriculture provided by DroneAg is one of the best we've seen and has received acclaim from several industry experts. The fact that each class is limited to 12 people and that the course makes liberal use of 6000-acre farm estate probably contribute to its reputation. With a team of drone experts and farmers behind it, this course was designed to help students learn and witness how drone technology can be harnessed in actual farm scenarios.
This LANTRA-certified course consists of written course materials, several presentations for each module, and several hands-on flying exercises. If you don't own a drone, they can even loan you one for the course. The course fee also covers food and refreshments for the two-day duration.
The training course covers just about anything you need to know about precision agriculture, from the basic of drone flight and drone mapping, to the finer points of data analysis, measurement, and reporting. Actual case studies will be discussed to demonstrate how data collected precision agriculture surveys can be used for insurance claims, flood management, and crop health monitoring.
As usual, the downsides of in-person training apply here. The course is quite expensive, and you'll have to attend them based on the schedules they provide. On the upside, drone-based precision agriculture could be a very profitable venture, so the investment will certainly be worth it.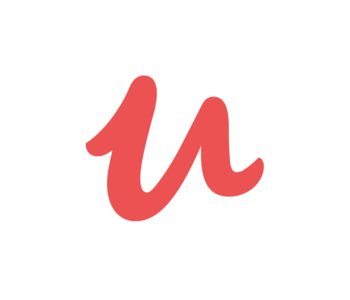 Again, we provide you with a much more affordable and completely online alternative training course on precision agriculture from Udemy. This course covers the basics needed to get you started on precision agriculture, such as how NDVI works and how this data can be processed to gain insight on crop health. However, the course isn't exactly beginner-friendly. It also relies on you already having a complete set of equipment with you, including a drone and a multispectral sensor.
This online course is by no means enough to build a career in precision agriculture. After finishing it, you'll probably still need to augment your knowledge with other, more advanced courses. However, it's a good starting point that gives an overview of the precision agriculture workflow. The hardware and software recommendations can also be quite useful for people who are yet to make huge investments in this type of venture.
Drone thermography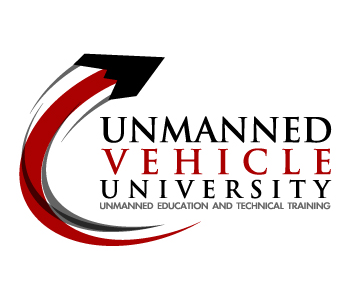 Drone thermography is one of those drone-based fields where you'll want to get official certification to earn any professional relevance. We have already covered UVU in a previous entry in this list, so we know that they provide excellent training services. This four-day in-person seminar covers just about everything you need to know about drone thermography, from the basics of heat transfer and temperature measurement to industrial applications of infrared equipment.
The course is very technical in nature, so it's recommended for people with backgrounds in engineering or the sciences. At the end of the course, passing the Level 1 examination will grant you an industry-recognized Level 1 certification. This certification is only the first step in being successful in drone thermography, but it's going to be instrumental in building your future career.
UVU only holds this seminar at selected locations and dates, so you'll need to reserve ahead of time if there happens to be one near you. It's also quite expensive, but you probably know to expect that by now.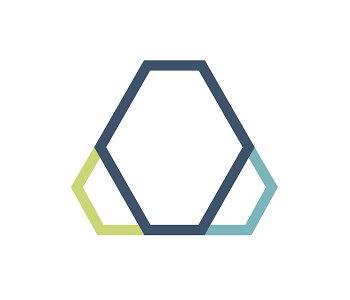 The good news is that you don't necessarily have to attend in-person training to earn a Level 1 thermography certification. This course being offered by ABJ Drone Academy is 100% online but grants you exactly the same certification level after completing it. Since the course is online, it's also much cheaper and more convenient for most people.
The scope of the course is pretty much the same as any Level 1 in-person drone thermography training. From the basic science behind thermography, it moves on to the thermal payloads that you can get for your drone, how thermal images are interpreted, and how they can be integrated into 3D models. The course can also guide you through an optional practical segment where you can collect thermal data through an actual drone flight mission.
At the end of the course, you will be tested by a 30-question quiz to confirm your understanding of the topic. Passing the test will earn you an official certificate of completion.
Drone inspection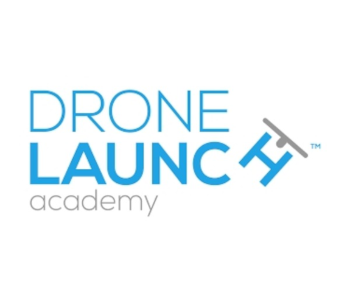 Drones are uniquely suited to roof inspection since they can easily get the best perspective on even the highest structures. For this reason, drones have been extensively used by building inspectors, contractors, and insurance adjusters for roof inspection and to identify water damage or insulation degradation. This is quite a niche industry, so you'll want to get training on it to gain the necessary skills.
This special training course by Drone Launch Academy is an intensive two-day course that consists of eleven learning sessions and four flight exercises. You'll learn about the basics of roof inspection, how to capture quality images, how to integrate thermal imaging into roof inspection, and how to respond to emergencies. The flight exercises will focus on how you can safely and effectively maneuver your drone while still ensuring high-quality data collection.
As is the nature of in-person classes, the aerial roof inspection course is quite expensive. You can get a 10% discount if you sign up early, so we recommend deciding soon!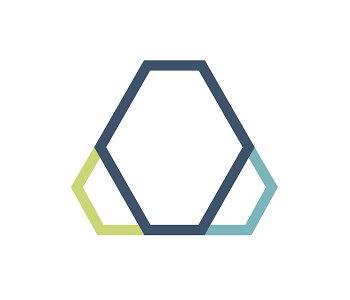 Aside from buildings and houses, drones have also been used to inspect very high structures used by the telecommunications industry. In the past, inspecting these structures involved having to expose people to the hazards of high-elevation work. Drones have become a risk-free alternative to this practice while also delivering more accurate results faster.
As you can imagine, a drone pilot conducting this type of work has to be particularly cautious to not cause any damage to such critical infrastructure. This series of training courses from ABJ Drone Academy educates drone pilots about the effects of electromagnetic and radio frequencies on drone performance, and their hazards on both equipment and people.
More than the technique, this training course is more focused on safety. After all, flying around tall structures while capturing images isn't exactly technically difficult. However, drone pilots doing this type of job need to be aware of the inherent risks they are taking.
Drone business operations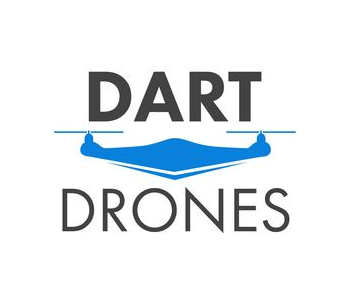 Starting a drone-based business isn't as simple as buying a drone and offering to fly it for people for a fee. There are various legal issues you'll need to navigate, as well as a few social issues you'll need to skirt around. Most importantly, you'll need to fly under the Part 107 rules, which is the legal framework established by the FAA for commercial drone use.
More than the laws you'll need to follow, this online course by DARTDrones will also guide you through the process of business registration and getting the appropriate insurance policy. Once you've launched your business, the insights you gain from this course can be instrumental in helping you market your services, setting your prices, hiring additional personnel, and setting up an internal communications system.
Basically, the course will help you navigate through all aspects of running a drone-based business. You probably won't want to go through the entire course in one go, but the good news is that the course will be permanently available to you after paying the one-time fee.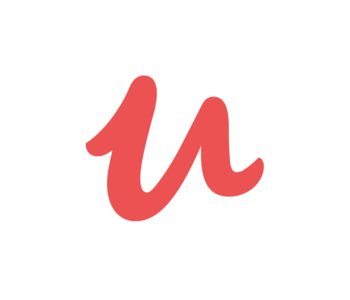 If it's value for money you're looking for, then it doesn't get any better than this 5-in-1 course from Udemy. Through more than 50 lectures, this comprehensive drone business course guides you through the basic requirements of starting a drone-based business, what drone you should get, how to market and price your services, and how to make sure that your clients keep coming back for more.
With years of experience running a successful drone-based business, the advice given by Greg Gottfried is certainly going to be valuable in ensuring your own success. The course even provides actual recommendations on online marketplaces where you can sell aerial photos or specific tips and tricks on flight planning software and data processing software.
This course isn't some generic business course. For such a low price, there's no reason that you should not try out this course if you're seriously considering starting a drone-based business.
Subscription-based training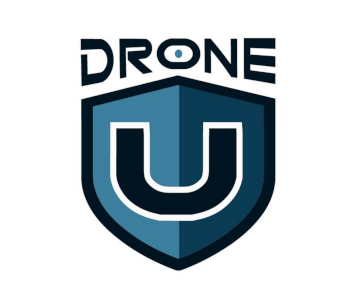 The Drone U training service had to be classified under a different category as they implement a unique pricing scheme. Instead of a one-time payment for individual courses, Drone U works using a subscription system. When you pay for a monthly or annual subscription, you will be granted access to ALL of their content.
This offer is made more impressive by the scope of training courses that Drone U offers. Aside from a basic Part 107 test prep course, Drone U also offers highly specialized training courses on a good number of drone applications. These range from mapping, drone photography and filmmaking, night photography, how to shoot fast-moving subjects, flying over water, and thermography. They also have courses on how to start and run a drone-based business.
Considering how low the monthly rates of a Drone U subscription are, this may actually turn out to be the most affordable option for learning-starved drone pilots. There are no limits to the access that Drone U grants to their subscribed users – you can replay their webinars and live classes and go through as many training courses as you can.
Of course, the downside is that your access to the courses ends as soon as your subscription is terminated. You'll also be under constant pressure to go through the courses as quickly as you can since your access is time-bound. You can try it out for a month. Who knows? It might work for you.
Final thoughts
Among the many requirements to start flying a drone commercially, one of the unspoken conditions is to get proper training. Rarely do commercial drone pilots enjoy success without having to undergo some sort of commercial training or certification course. This is especially true for technically demanding industries, such as drone-based mapping or thermography.
The good news is that there are hundreds of training courses being offered out there. Whether you prefer online or in-person instruction, there is no shortage of options for you. If some of the courses seem too expensive, there are often more affordable alternatives. Nowadays, there's no excuse for lack of training or knowledge. If you want to make it big in the field of commercial drone-based services, then finishing a commercial drone course is highly recommended.