Regular Commuting in 2021 – the 10 Accessories You Will Need
3D Insider is ad supported and earns money from clicks, commissions from sales, and other ways.
The years 2020 and 2021 will go down in history as the time that most of the people in the world had to stay indoors to help stop a pandemic. Now that we are very slowly and carefully easing back to our normal lives, we may have to re-evaluate how we go about our daily tasks.
Many of us are being reintroduced to the joys of regularly commuting to work. If this is the case for you, here are some accessories that can both spruce up the experience and make your commutes safer.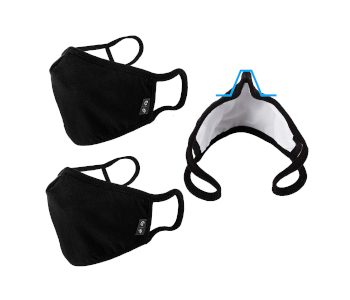 Depending on where you live, there may still be mask mandates that require the use of face coverings in either indoor or outdoor settings. These rules are constantly evolving, so it's a good idea to always stock up on face masks.
This reusable face mask from WITHMOONS comes with a triple cotton layer, stretchy cotton ear loops, and a nose wire to ensure a snug fit. It is quite large, so it best fits those with larger heads or faces. The inner fabric layer is made from skin-friendly cotton and is a lot more comfortable than many other face masks.
The nose wire feature is very useful for preventing fogging of glasses. However, take note that this really only works if you can get the mask to fit snugly. If your face is a bit on the small side, we suggest looking for a smaller alternative.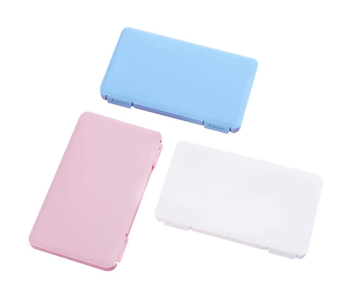 If you believe that masks are essential, then it would be prudent to carry extra masks when you go on your commute. You never know if your mask gets soiled in the middle of the day or if those ear loops just snap for no apparent reason.
This small plastic case will keep your extra face masks clean until you need to use them. They are dustproof, easy to put inside a bag, and are fairly durable. These can also double as temporary storage for your mask for when you have to eat your lunch.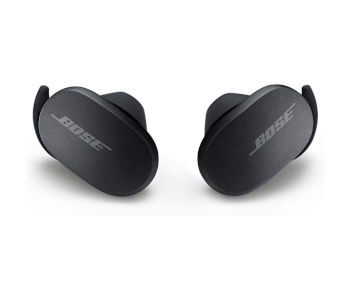 There are probably several dozen wireless earbuds out there, but we're recommending these earbuds from the Bose QuietComfort line. The noise-canceling feature of these earbuds is one of the smartest we have seen, allowing you to control specifically how much of the surroundings you want to hear.
Audio quality is also impeccable. The volume-optimized auto-equalizer is a nice touch that allows the audio to maintain fidelity even if you turn it all the way up. It also helps that that the earbuds are very comfortable and can maintain a perfect fit using one of three sets of ear tips.
Basic adjustments can be done with intuitive touch controls. More detailed settings can be accessed through the partner Bose Music mobile app. The Bose QuietComfort earbuds are IPX4-rated, making them perfect for your regular commutes no matter the outdoor conditions.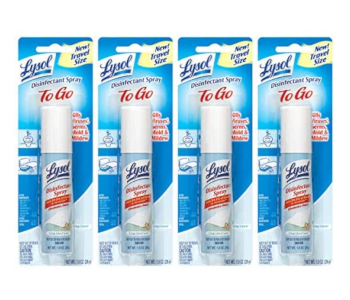 The pandemic has turned many people into germaphobes. This isn't necessarily a bad thing, especially if such behavior can keep us and other people away from health hazards. If this is a mentality you subscribe to, then we suggest bringing along one of the travel-sized Lysol sprays.
As Lysol has said through the years, the spray can get rid of more than 99% of bacteria and virus particles. This is great for spraying on public-use items, such as bus seats and handrails. This is also useful for deodorizing and preventing mildew formation on your shoes and bags.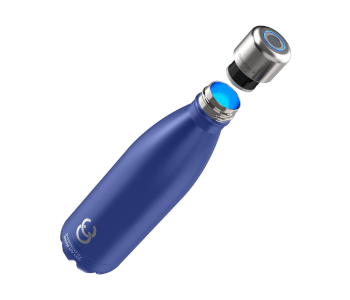 It's not entirely crazy to go to great lengths to make sure that the water you drink is perfectly clean. One of the most convenient ways to do that is to store your water in this drinking bottle with an integrated UV-C sterilizer.
The way it works is that the UV bulb in the cap turns on automatically every four hours. This makes sure that your drinking bottle is free of bacteria and that the bottle does not encourage the growth of mold and mildew. You can also just turn on the bulb manually and wait for 60 seconds for the entire sterilization cycle.
This is also a well-designed drinking bottle with a leak-proof cap and insulation that can keep your drink hot for up to 12 hours or cold for up to 24 hours.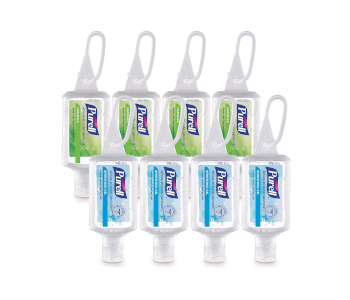 One thing we have learned from this pandemic is that hand hygiene is one of the best tools to keeping ourselves away from disease. It's a good idea to follow through on this habit, especially if you need to touch objects like handrails and elevator buttons during your regular commute.
These Purell hand sanitizers come with convenient jelly wraps so you can just hook them up to your bag or keychain. The solution is free of harsh materials like parabens or phthalates, so it should be safe for use even for those with sensitive skin. It also will not dry out your hands – a common concern with frequent handwashing.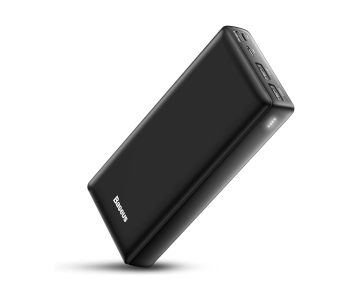 Although we all like to leave our homes with our devices fully charged, the reality is that we will inevitably forget at some point. When this happens, you will need a backup power bank.
This 3000-mAh power bank from Baseus can provide up to ten days' worth of power for smartphones. With multiple ports, it can charge up to three devices simultaneously. It can even charge a Nintendo Switch if you really need to play games during those long commutes.
One other thing to consider is that this power bank is heavy and bulky brick. If you don't have space in your bag or are just uncomfortable with the burden, then you can always go for an alternative that is lighter and smaller. This 20,000-mAh power bank from Anker would be a good option.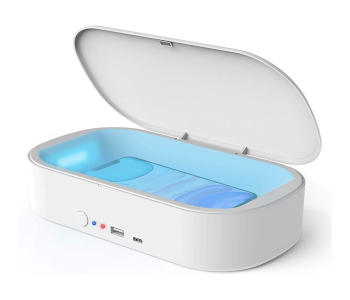 It has been often said that our phones are probably some of the most bacteria-infested objects that we use regularly. This actually makes perfect sense. We touch our phones multiple times a day, place them on any surface, but never wash them.
If you feel like your days of not cleaning your phone are over, then this UV sanitizer box from TRONICMASTER should come in handy. In just three minutes, the UV light inside the box can kill any microbial organisms or virus particles. Of course, nothing is stopping you from sterilizing your wallet, keys, glasses, jewelry, earbuds, or credit cards in the box as well.
The sanitizing box needs to be plugged in to work, so it's not exactly something that you can use on the go. However, it's good to have this at home immediately at the doorstep so you do not forget to sanitize your things.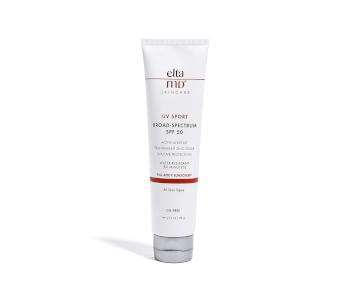 Getting stuck mostly indoors for several months can make a person forget what it feels like to be outside. Perhaps we have all forgotten that staying under the sun for a long time can be harmful to our skin. Well, we are here to remind you to wear some sunscreen before stepping outside for your commute to work.
This sunscreen from EltaMD is perfect for those who are always on the go. It is sweatproof, waterproof, and does not leave an oily or sticky residue upon application. The zinc oxide formulation provides protection against a wide spectrum of UVA and UVB rays.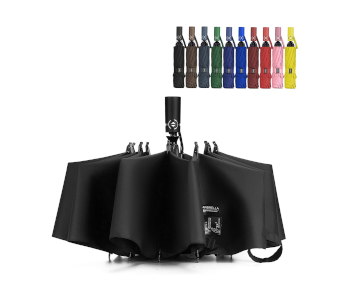 Part of being a good commuter is being prepared for changing weather conditions. One minute, you may need sunscreen, and the next, you may need an umbrella.
Make sure that you're ready with this travel-sized umbrella from Lanbrella. The inverted folding design helps keep the umbrella compact enough to fit comfortably in any bag. It is made with flexible ribs reinforced with fiberglass and high-density 210T waterproof fabric. This is a very strong umbrella that can withstand moderately windy days.
Quite unusual is the fact that Lanbrella offers a 100-day risk-free money-back guarantee for this umbrella. That's certainly a good sign that they are confident about the quality of this product.
Final thoughts
As we go back to our pre-pandemic habits, it's worth keeping in mind that we may have to change the way that we used to do things. If you're a regular commuter, you may need to take some extra measures to keep yourself safe from disease. Wearing a mask and washing your hands frequently are inconvenient, but so is getting sick.