Cyber Monday Wireless Earbuds
3D Insider is ad supported and earns money from clicks, commissions from sales, and other ways.
The feeling of freedom that you get when you use wireless earbuds is just amazing. You can go on a run, a hike, or work out at the gym without having to worry about getting entangled in wires. You can listen to your music without getting interrupted by using wireless earbuds. 
Earbuds are great for physically active users because they sit inside your ear and are secure. While they are not as advanced in their design as the modern in-ear headphones, they still give you the benefits of a wireless audio device.
Please note that earbuds are not the same thing as in-ear headphones. Earbuds rest outside the ear canal whereas in-ear headphones are designed to fit inside the ear canal. In-ear headphones will provide better sound quality but are also more expensive. Earbuds are relatively cheaper and still do the job of getting sound into your ears.
This Cyber Monday, you can grab a pair of earbuds for a major discount. Brands on sale include JLab, Samsung, Skull Candy, and Jabra. Let us look at the best Cyber Monday deals on wireless earbuds. 
Samsung Galaxy Buds
Original Price: $129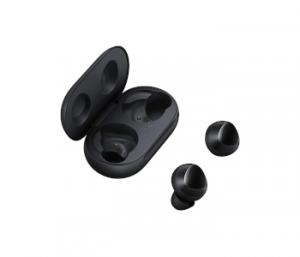 Cyber Monday Price: $119
Samsung Galaxy isn't just a phone. The brand also sells earbuds. And they are pretty good too. The Samsung Galaxy Buds have a long battery life of 13 hours. They are IPX2 splash resistant and compatible with Android and iOS. They have a built-in microphone so you can take calls as well. 
Wireless connectivity is established via Bluetooth and you get a 1-year warranty on these earbuds. Grab them for a small discount this Cyber Monday. The deal price is $119.
Jabra Elite 65t Titanium Black
Original Price: $169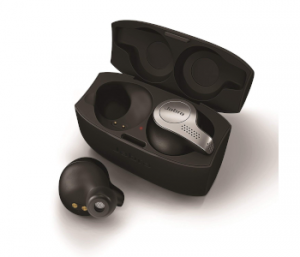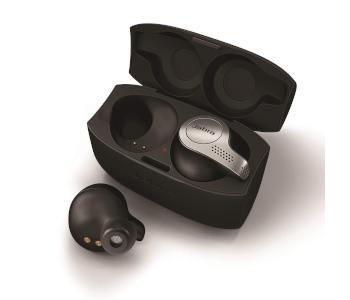 Cyber Monday Price: $99
The Jabra Elite 65t is a pair of earbuds that come with a charging case. They offer 5 hours of battery life and additional power from the charging case that can make the headphones work for a total of 15 hours.
The four-microphone design reduces wind noise during phone calls. The earbuds are IP55 rated and are designed in a way that allows ambient noise into the ears for awareness and safety. The frequency range is 20Hz to 20kHz.
Pick up a pair of these from Best Buy for only $99. The original price is $169.
JLab JBuds Air True
Original Price: $49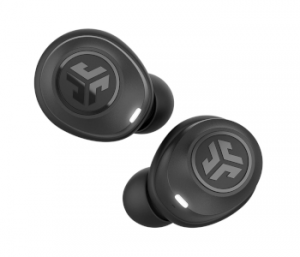 Cyber Monday Price: $29
The JLab JBuds Air True earbuds are one of the lowest-priced earbuds that we found across Cyber Monday deals. They might be low-priced, but they pack in plenty of good features. Firstly, these earbuds use Bluetooth 5.0 for wireless connectivity. Secondly, they have 6-hour battery life.
Thirdly, they are IP55 rated. So, if you plan to use these earbuds for your gym sessions, then the sweat from your body will not damage them. You also can set from three different sound modes for getting that perfect balance between bass and treble.
These earbuds come with a charging case. The best thing about this deal is the price. It only costs $29 to purchase a pair. 
JLab JBuds Air Executive
Original Price: $69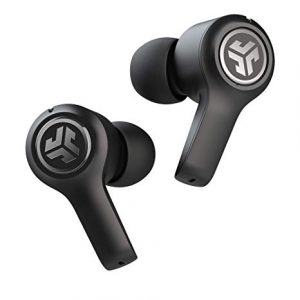 Cyber Monday Price: $34
Staying with JLab, Walmart also has a Cyber Monday deal on the Air Executive earbuds. These earbuds are Bluetooth enables and come with a charging case. They have 6-hour battery life and are IP55 rated.
The Air Executive JBuds are known for their sound quality. They have dual microphones that ensure crystal clear phone calls. You can purchase these earbuds for half price at $34. 
Skull Candy Sesh True
Original Price: $59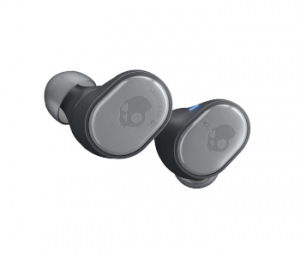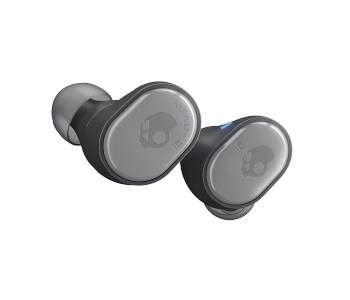 Cyber Monday Price: $29
Skull Candy is a famous brand known for making fashionable headphones and earbuds. Kohl's is running a Cyber Monday special on the Skull Candy Sesh True earbuds. These are Bluetooth 5.0 enables earbuds that are available in 3 different color options.
They are IP55 rated, so sweat from the gym exercising will be no problem for these earbuds. An impressive battery life of 10 hours and a 120-day warranty make these earbuds an interesting option. You can buy them for $29, which is a significant discount on the original price of $59.