Front and Rear Car Dashcam Black Friday 2019 Deals
3D Insider is ad supported and earns money from clicks, commissions from sales, and other ways.
While prevention will always be the best option, it is best to have a safety net in place to protect you in dubious circumstances too. If you can record everything happening inside and around your car on the road, nothing will remain ambiguous when you speak to the cops or the insurance company.
This is why dashboard cameras, or dashcams, can be seen as that safety net. This Black Friday, you can get this capability for a very affordable price. Just have a look at all the deals being offered by online retailers on some excellent dashcam models.
Dashcams Discounts on Black Friday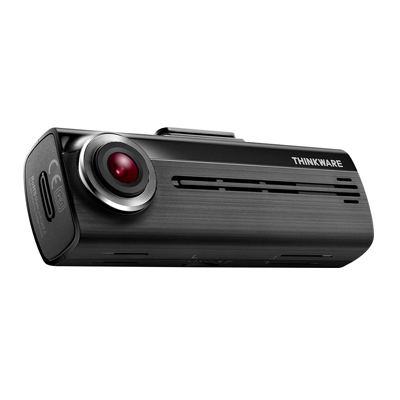 Original Price: $199.99
Black Friday Deal Price: $129.99
Savings: $70
If you want the most comprehensive coverage inside and around your vehicle, then the F200D from THINKWARE is what you should consider.
This product will allow you to cover both the front and rear of your vehicle with a 140-degree coverage in the front and 135-degree coverage in the rear. The footage recorded is also excellent, with the front camera capable of 1080p images and the rear camera suited for 720p images. Both cameras will record at 30 frames per second (fps).
Further, the setup has Wi-Fi support, and the company even has an app that can be used for various settings, configuration, and maintenance tasks. The recorded videos can be downloaded and checked through the app as well.
This dashcam even has an energy-saving mode that kicks in when the car is parked. However, even though the cameras go to sleep when the energy-saving mode comes on, your car will still be protected because of the built-in parking surveillance system.
This system allows for two things – impact detection and motion detection. The cameras will register impacts and instantly come alive to capture the following 20 seconds. Motion detection comes into play when the cameras detect motion around the car and are ideal for preventing random vandalism.
There's also a provision to protect the cameras and recorded videos. The integrated thermal protection monitors temperatures inside the car and turns the equipment off when it gets too hot while the anti-file corruption technology keeps recorded videos intact on the MicroSD card.
Weighs 42.4 grams
MicroSD card included with the adapter
Comes with a mount, adhesives, and power cables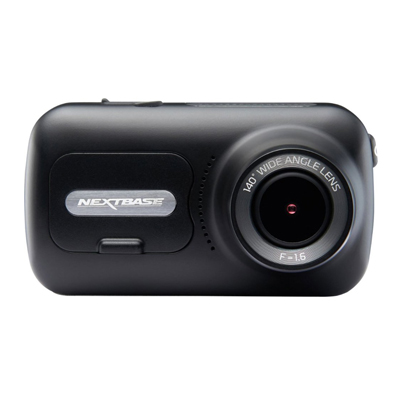 Original Price: $169.99
Black Friday Deal Price: $99.99
Savings: $70
The 322GW from Nextbase is available for under $100 and is ideal for people who are new to dashcams. It only offers the frontal coverage but can support rear coverage with additional purchases in the future.
In fact, when rear cameras are added to the setup, this device automatically synchronizes with them.The one feature that sets this dashcam apart from most competitors is its ability to send emergency SOS information to the relevant agencies in the event of an accident.
The information is sent automatically if the driver is non-responsive and carries key information such as GPS location. It will even transmit important personalized information about the owners, such as their blood group and medical history.
The device also has a small profile, making it unobtrusive and difficult to spot when placed behind the rearview mirror.
Boasts of the exclusive Click&Go PRO GPS Mount
Power cables attach to the mount instead of the camera
Supports Bluetooth and Wi-Fi connectivity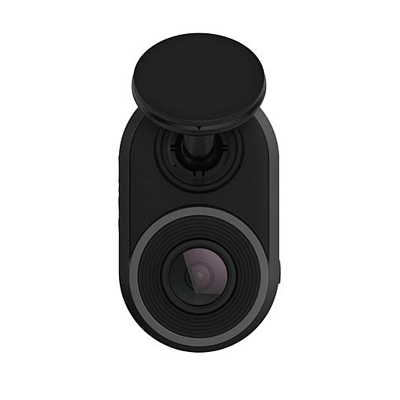 Original Price: $129.99
Black Friday Deal Price: $79.99
Savings: $50
Garmin is known for its GPS technology, so it isn't surprising that it's a major player in the dashcam industry. It is also known for manufacturing extremely compact devices, and this Mini Dash Cam typifies those capabilities.
Despite being incredibly compact and no larger than the usual car key, this device can still capture videos at 1080p HD resolution. Once set up, this dashcam constantly records and saves videos which can then be accessed through Bluetooth and Wi-Fi connectivity with Garmin's mobile app.
The camera also has a parking mode that monitors motion around the vehicle and starts recording after detection. The parking mode cable, however, has to be purchased separately.
Captures 140-degree video in front of the camera
Comes with a 16 GB microSD card
Mount and power cables needed for the set up included