Home Theater Systems Deals for Black Friday 2019 (AV Receivers, Speakers, Subwoofers)
3D Insider is ad supported and earns money from clicks and other ways.
Home theater systems are a great way to upgrade your viewing experience. After investing in a cool entertainment set up with a 4K TV, your next project is usually beefing up the other components that you use with it, particularly the sound systems.
Components for your home theater system usually comes at a cost, but that's the great thing with Black Friday, you can enjoy substantial discounts. Deals are popping up left and right, and now you get a plethora of choices so you can take your home viewing experience to the next level.
Here are some of the deals that we have highlighted, and a few more that are worth your attention. You can never go wrong with awesome Black Friday deals as they are usually the lowest price these models have ever been sold.
A/V Receivers
A/V receivers are the core of your home theater system. They add in these different sound features that significantly improve it like surround sound. Some even have Dolby Atmos capabilities, so if the film you are watching supports that your receiver can translate that and deliver the effects.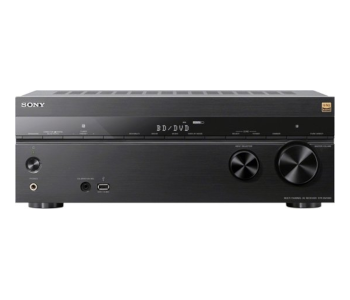 SONY STRDN1080 1155W 7.2-CHANNEL A/V HOME THEATER RECEIVER
Original Price: $599
Black Friday Price: $399
The Sony STRDN1080 comes with all the features that you want in an A/V receiver. Its most notable hallmarks are multi-room streaming, Chromecast, AirPlay, 4K inputs, and Dolby Atmos. The receiver offers outstanding music and home theater performance to keep you entertained for hours on end. The Dolby Atmos support makes this a great receiver if you love to watch movies on your 4K TV.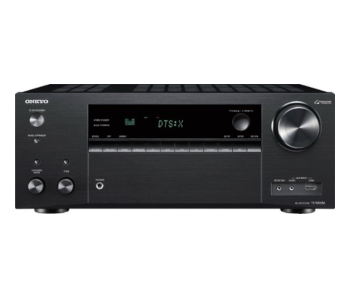 ONKYO TX-NR686 7.2-CHANNEL A/V HOME THEATER RECEIVER
Original Price: $399
Black Friday Price: $249
The Onkyo TX-NR686 is a receiver that supports the latest in sound formatting, namely DTS-X and Dolby Atmos. It also comes with other wireless technologies like Bluetooth, Wi-Fi, and AirPlay to make your life a lot easier while you use it. This receiver is an excellent choice as it offers the best technology in sound processing so you can enjoy watching your favorite films with a more superior audio experience.
SONY A/V HOME THEATER RECEIVERS
DENON A/V HOME THEATER RECEIVERS
NOTABLE A/V RECEIVER DEALS
Speakers and Subwoofers
A/V receivers do not really output sounds. They control them, but they need something to bring the music to your ears, and this is where speakers and subwoofers come into play. To complete your home theater system, you will need to add a few of these depending on the type of receiver that you have.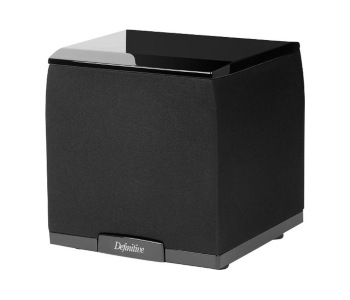 DEFINITIVE TECHNOLOGY SUPERCUBE 2000 7 ½-INCH 650W POWERED SUBWOOFER
Original Price: $599
Black Friday Price: $299
If you want to improve your home theater system further, you will need to get a powerful subwoofer in tandem with your A/V receiver and speakers to get you that deep bass response you only hear in the movies. The SuperCube 2000 is something you might want to consider adding to your home theater system. It is capable of giving your sound more punch and power for a compact package.
MORE NOTABLE DEALS