7 Affordable DJI Alternatives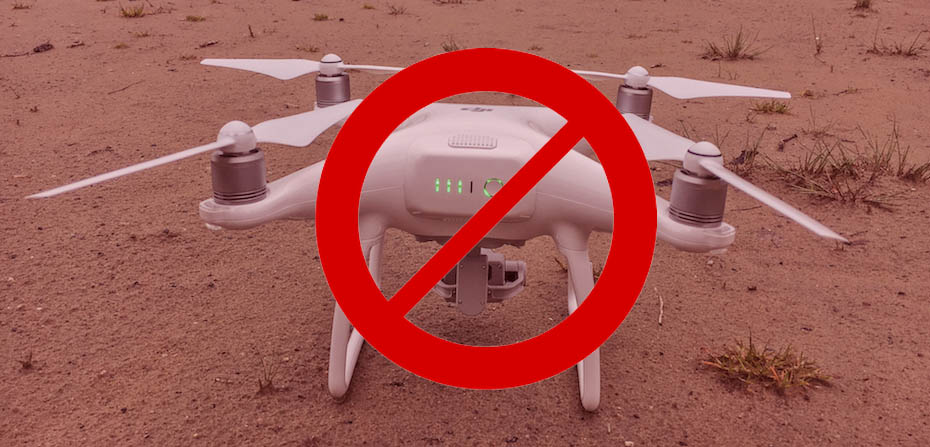 Some will argue that there are good reasons why DJI has a better reputation for consumer drones than the competition. It's probably fair to say that they deserved their 70% market share. A few years ago I would have agreed with this. They offered exceptional feature-packed quadcopters—and still do. It seemed that every other drone manufacturer got left behind. Well, that was then and this is now.
Don't get me wrong, I'm a huge fan of DJI consumer drones. But I've also come to realize that they're no longer the only show in town. Furthermore, some other brands are now gaining a reputation for being excellent DJI alternatives. Many of these offer the same—or more—for a lot less.
| Name | | Range | Flight Time | Rating | Price |
| --- | --- | --- | --- | --- | --- |
| | Geniusidea 4K Follow Drone | 100 m | 20 minutes | | |
| | Autel Robotics X-Star Premium | 1.9 km | 25 minutes | | |
| | Hubsan H501S X4 | 300 m | 20 minutes | | |
What Makes a DJI Alternative Drone?
This guide takes a close look at some of the best DJI alternative quadcopters available right now. Some even look similar to DJI drones whereas others have a unique look of their own. But what makes them DJI alternatives are the features they offer including the software and control options. The technology used is also a factor as is comparable flight performance and their ability as capable camera drones.
DJI alternative quadcopters have to compete with the following three models:
Then DJI Mavic Series
The DJI Spark
The DJI Phantom Series
#1 The Mavic Series: these are portable foldable UAVs designed with aerial adventure in mind. There are currently two models available; the Mavic Pro and the Mavic Pro Platinum.
Best Alternative to the DJI Mavic:
#2 The DJI Spark: there's only one drone right now and that's the popular DJI Spark. It's another mini quad that looks great, is fun to fly, and incorporates all the DJI signature technologies.
Best Alternatives to the DJI Spark:
#3 The DJI Phantom Series: These are the costlier crafts that offer aerial imaging at the more professional end. At the moment there's the Phantom 3 SE, Phantom 4-Advanced, and the 4-Pro.
Best Alternatives to the DJI Phantom:
Below is my list of affordable DJI alternatives in the order they appear in this guide. At the end of each review is a table that shows the key tech specs along with the pros & cons. Under each table is a link that you can follow for more details, read customer reviews, and check the best price.
About these Reviews
Not all consumer quadcopters offer a viable alternative to the DJI range of camera quads. Some will promote themselves this way but don't make the grade in reality. The purpose of my review guides is to cut through the noise and find the best flying cameras around at the time of writing. I base each review around personal experience and opinions. I also consider the thoughts and opinions of industry experts and look at real user feedback before making a final decision.
You'll see comparisons as I pit these alternative drones against DJI models. The important features folks want to know about, though, are flight options, ease-of-use, along with camera quality and gimbal stability. Others include flight time, flight range, price difference, stabilization, and any extras.
Best DJI Mavic Alternatives (1)
The DJI Mavic Pro's key features include weight: 735g (1.6 lbs.), battery: 2970 mAh, and battery charging time 60+ minutes. Its maximum flight time is 27 minutes and it has a long control range of 4.3 miles (7 km). It's quite fast too, capable of reaching speeds of up to 40 mph (18 m/s).
I only have one Mavic Pro alternative that's worthy of a place in this guide.
1. Yuneec Breeze 4K vs. DJI Mavic Quad

Yuneec Breeze Flying Camera - Compact Smart Drone with Ultra High Definition 4K Video - Safe to Fly Indoor and Outdoor
4K STUNNING VIDEO & PICTURES with breathtaking 4K Ultra High Definition and ultra-clear 13 megapixel stills.
EASY TO USE no flying experience necessary to take dramatic aerial group photos and video, simply pick from 5 automated flight modes to get the shot of your choice: Selfie, Pilot, Orbit, Journey, Follow Me.
SAFE TO FLY with built-in Indoor Positioning System to allow Breeze to hold its position indoors and outdoors; the propeller protectors preventing them from coming into contact with other objects. Also, automatically returns to home and lands with the tap of a button.
SOCIAL Download the app on your mobile device to control and navigate Breeze, edit photos & videos, then instantly share to your favorite social media sites.
UPGRADED ONE YEAR WARRANTY - Guarantees against manufacturer defects from the original date of purchase.
The first DJI alternative drone on my list is the Yuneec Breeze 4K against the DJI Mavic Quad.
Best feature 1: 4K Ultra-HD, crisp clear 13MP photos
Best feature 2: Five automated flight modes
Plus points: One-touch take-off/landing, return-to-home, protected prop guards
Minus points: Disappointing battery life, no physical gimbal
To be fair to the DJI Mavic there's not a lot of serious competition out there for it right now. The Yuneec Breeze 4K is more of an affordable compromise rather than a serious competitor. It has a lot going for the price though. The first thing to note is that this is an easy quad to fly—at any level. You control it via a compatible Android or iOS mobile device with the Breeze Cam app.
Flying Made Easy
The 4K Ultra-HD camera is a major consideration for anyone who wants a quality camera drone. There are five automated flight modes to help you pilot the drone and record footage in a way that suits you. These are Follow Me, Journey, Orbit, Pilot, and Selfie Mode. And don't worry if the weather outside is bad as you can practice your skills inside. The 'Indoor Positioning System' and auto-landing features make flying the drone in spacious indoor areas breeze (pun intended)!
Another nice touch is that you can share your amazing videos and photos to social media right away. The app will post your footage to Instagram, Facebook, WhatsApp, etc., with minimal effort.
The biggest letdown has to be the short 12-minute maximum flight time to the Mavic's 27-minutes. And the long 2+ hours recharge time is double that of the Mavic. You will need to take spares out with you for sure. Despite these things the Yuneec Breeze 4K has a lot going on for its price tag.
The Conclusion
This is a drone with amazing video and photographic quality. It's easy to fly, crash resistant, and a great intro to the lower end of mid-range drones. It's not the DJI Mavic but it's a decent compromise.
Tech Specs
Size: 11 x 8.7 x 3.1″
Weight: 385g (13.6 oz.)
Flight time: 12 minutes
Flight range: 100m (328 ft.)
Battery: 2 3s batteries rated at 1140 mA
Charging time: 120+ minutes (2+ hrs.)
Camera: 4k UHD, 13MP
Controller type: Smartphone
The Pros
Lightweight, compact quadcopter
Excellent value-for-money drone
Crash-resistant
Easy to share video and pics
Cool intelligent flight modes
Intuitive Breeze mobile app
Return-to-home safety feature
The Cons
Not a fast quad
Short flight time
Average flight range


Best DJI Spark Alternatives (3)
The DJI Spark's key features include weight: 300g, battery: LiPo 3S Spark 1480 mAh, and a recharge time of 90-minutes. Its maximum flight time is 15-minutes and it has a control range of 100m (328 ft.). I have three potential contenders here so let's get on and see how they compare.
2. Geniusidea 4K Follow Drone vs. DJI Spark

Geniusidea Follow Drone-Portable Quadcopter Drone with 4K HD Video Camera and GPS Positioning System Remote Controlled by iOS or Android G-IDEA APP
Download the APP by click( If you can not download the g-idea app in the Google Store) : *https://drive.google.com/file/d/1vh8X5hdbeEQw7AQ0ReI2ZbJANwpQUjao/view?usp=sharing*
Both of these functions bring you incredibly amazing selfie shots with great ease and lots of fun
Super easy drone for beginners to fly: With excellent design, g-idea makes the flight experience simple and convenient
Large capacity of battery: Compared to the same level of drone, follow drone has longer endurance time
Lightweight and portable: The drone's dimension is 160 x160 x50mm and weight for 273g bring you the splendor instead of burden
Next up is the first of three DJI Spark alternatives. You may be surprised to see the little-known Geniusidea 4K take the top slot here but there are good reasons for this.
Best feature 1: 4K HD angle-adjustable camera
Best feature 2: Lightweight and portable
Plus points: Cool little carry case, ultra-sonic sensors, cheap long-life batteries,
Minus points: Camera not stabilized, exaggerated flight time
Flying the Geniusidea 4K
This little quad is quite different to a lot of drones out there. Flying this puppy couldn't be easier even at the beginner level. All you need is a WiFi connection, iOS or Android smartphone, and the G-IDEA app. That's it, you're ready for takeoff.
It's a slow and very stable flyer which is great for newbies. If you want something quicker take a look at some of the faster quads on this page. After a little pre-flight calibration you'll find this craft and its controls become second nature. That leaves you to enjoy the ride and record your footage. The 4K 13MP camera with its angle-adjustable lens gives plenty of creative aerial photographic and filming opportunities. This includes those increasingly-popular aerial selfies.
The 20-minute flight time is ambitious. Most users report something nearer 15-minutes in ideal flying conditions. It still beats the Spark though—just. I wasn't able to find an accurate battery recharge time and reports vary from 30 minutes to 2+ hours. I'll update this guide once I have something more concrete. The 100m flight range is more than far enough for a slow-flying drone even though it's a far cry from the Spark's 500 meters.
The Conclusion
If you want cute, luggable, capable, and a super-easy quad to fly, this could be your alternative to the costlier DJI Spark. The Geniusidea 4K is certainly unique in many ways.
Tech Specs
Size: 6.3 x 2 x 6.3″
Weight: 272 g (9.6 oz.)
Flight time: 20 minutes
Flight range: 100m (328 ft.)
Battery: 7.4v 2500mah lithium-ion
Charging time: 180+ minutes (3+ hrs.)
Camera: 4K, 13MP
Controller type: Smartphone + app
The Pros
Stable, robust, user-friendly quad
90-degree tiltable camera
Easy to snap props on and off
4K Ultra-HD angle-adjustable camera
Smart carrycase
Stabilizing sensors
The Cons
Camera not stabilized
Flight time exaggerated
Slow flyer


3. Parrot Bebop 2 FPV Bundle vs. DJI Spark

Parrot Bebop 2 FPV - Up to 25 Minutes of Flight time, FPV Goggles, Compact Drone
Compact and lightweight quadcopter drone (1.1 lbs); capture high-quality pictures perfectly
Ultra-precise piloting and extended flight range of up to 1.2 mile with Parrot sky controller 2
Immersive flight experience with Parrot Cockpitglasses (FPV goggles)
Shoot full HD 1080P videos and 14Mpx photos with the built-in wide-angle camera. Footage can be captured in raw, Jpeg and DNG Format.
High capacity 2700mAh battery with up to 25 min battery life
Parrot Bebop 2 FPV is a popular drone and an established name in affordable quads. But is it a good alternative to the DJI Spark? Let's find out.
Best feature 1: Excellent flight range up to 1.2 miles
Best feature 2: 3-axis digital stabilization helps to steady aerial footage
Plus points: Smart design, smooth flyer, inbuilt wide-angle camera, long battery life
Minus points: 8GB memory restriction, fisheye lens (too wide for some enthusiasts)
This version of the Bebop 2 includes a couple of extras that take the flying experience to a whole new level. Enjoy a truly immersive flight with the Parrot Skycontroller 2 and Parrot Cockpitglasses. 4K video resolution would have been the icing on the cake. Still, we can't expect the earth when you consider what's already included in this impressive Base Pack. The DJI Spark doesn't have 4K either.
Want even more accessories to support your Bebop 2 quadcopter? Well, there are other options. There's the Adventurer Pack, Fly Longer Pack, and the full Parrot Bebop 2 Power FPV Pack.
The Bebop 2 beats the DJI Spark on flight time by almost 10 minutes and that's huge. And at 55 minutes its battery recharge time is faster by over 30 minutes. Both of these things are major considerations for a lot of drone pilots. But with a 500-meter control range the Bebop 2 falls short on the Spark by a whopping 200 meters.
The Conclusion
If the super-wide-angle lens is too wide for your purpose then consider other options in this review guide. The BASE product is similar in price to the DJI Spark BASE deal. The Spark ranks slightly higher on Amazon than the Parrot Bebop 2, but not by much. For a full comparison and current price check follow the link below the table. Your choice will come down to your personal preferences.
Tech Specs
Size: 15 x 3.5 x 12.9″
Weight: 500g (1.1 lb.)
Flight time: 24 minutes
Flight range: 300 m (984 ft.)
Battery: 2700 mAh battery
Charging time: 55 minutes
Camera: Front facing 1080P, 14MP
Controller type: Parrot Skycontroller 2
The Pros
Cool design, lightweight
High average flight time
Steady flyer, nice performer
Decent inbuilt camera
Fisheye lens (can be a negative for some people)
Digital stabilization technology
Fast charging time
The Cons
Fisheye super-wide angle lens will not be for everyone
Fairly Limited camera functions
Restricted 8GB memory


4. Hubsan H501S X4 Quadcopter vs. DJI Spark

The last of my DJI Spark alterative drones is the Hubsan H501S X4 Quadcopter.
Best feature 1: Powerful brushless motors
Best feature 2: Integrated 4.3″ LCD screen on controller
Plus points: Durable lightweight airframe with elegant design, GPS functions, smooth flyer
Minus points: No protection for the propellers, long charging time
At 410g the Hubsan H501S X4 is heavier than the DJI Spark. Don't let the extra weight put you off. This capable little craft still beats the Spark's maximum flight time by 5+ minutes. It does lose out on flight range by 200 meters though. Still, the Spark's 500m is probably too far for a small craft anyway.
There's a lot to consider with the X4 including its range of smart flight modes:
Headless Mode
Follow Me Mode
Return to Home
GPS Position Hold
Barometer Altitude Hold
What About the Camera?
The Hubsan H501S X4 shoots 1080P FHD video at 30fps. That's comparable to the Spark. The camera produces pretty decent results but it's not 4K Ultra-HD. But then there's nothing "ultra-high" about the price of the Hubsan H501S X4 either. And let's face it; cost is another major consideration for folks on a budget or just dipping their toe into the consumer drone world for the first time.
The Conclusion
The Hubsan H501S X4 has a lot going for it at around half the cost of the DJI Spark's base package. There's also a 4-channel 2.4GHz RC with a 4.3″ color screen. It might not be an exact comparison for the Spark but it's a worthy compromise for anyone who doesn't want the $400+ price tag.
Tech Specs
Size: 8.7 x 8.7 x 2.8″
Weight: 410g (14.5 oz.)
Flight time: 20 minutes
Flight range: 300m (984 ft.)
Battery: 7.4V 2700mAh Li-Po
Charging time: 150 minutes (2:30 min)
Camera: Inbuilt 1080p HD
Controller type: 4-channel 2.4GHz RC with 4.3″ color screen
The Pros
Nice design, great value quad
RTF out of the box
Comes with an entire First Person View (FPV) package
Nice 1080p inbuilt HD camera
Decent flight range
Durable, reliable brushless motors
Good flight time
FOLLOW ME function
Pilot-friendly flight modes
The Cons
Long battery recharging time
No blade protection


Best DJI Phantom Alternatives (3)
There are four Phantom models if you include the new 4k versions. I make comparisons against the popular DJI Phantom 3 Pro, DJI Phantom 3 Standard, and DJI Phantom 4 in this guide. To be honest these drones are hard acts to follow but the competition is getting better all the time. There are certainly cheaper alternatives out. Only you can decide if the offer enough of everything.
5. Autel X Star Premium vs. DJI Phantom 3 Pro
Sale

VOOCO X-Star Premium Drone with 4K Camera, 1.2-Mile HD Live View & Hard Case (Orange)
4K Ultra HD video camera with quick-release 3-axis gimbal stabilizer
HD Live View up to 1.2 miles away and autonomous flight modes via the free Starlink app for iOS or Android (mobile device sold separately)
Dual GPS/GLONASS outdoor navigation, SecureFlyTM magnetic interference protection, and the Starpoint Positioning SystemTM
Intuitive remote controller with LCD display and one-touch action buttons
Included accessories: Premium hard case, 64-GB MicroSD card, intelligent battery, 1-hour fast charger, spare propellers and small parts
Can the Autel Robotics X-Star Premium be a serious alternative to the popular DJI Phantom 3 Pro?
Best feature 1: Starpoint Positioning System
Best feature 2: 4K U-HD camera w/ detachable gimbal
Plus points: Decent flight time fast recharging time, long flight range, good for entry-level
Minus points: Doesn't have collision avoidance, below average landing equipment
The first thing you'll notice about these two quadcopters is how similar they are in design. As far as video quality is concerned they're pretty much on a par with one another. The Autel Robotics X-Star has a removable gimbal whereas the Phantom 3 Pro is fixed. The flight times and battery recharging times of these two crafts are just about neck and neck (see specs table below).
I would say the X-Star Premium is bigger and sturdier than the Phantom 3 Pro. Users have reported crashing this thing and surprised at how crash resistant it was for a larger craft. The plastic certainly feels harder to the touch which has to help. In the air, there's less chance of seeing the rotor arms in the shot with the X-Star Premium which will be a major selling feature for some users.
Excellent US-Based Support
It's nice to have first-rate support when something goes wrong with a product or the pilot just needs to talk to an expert for some reason. The Autel Robotics X-Star Premium has US-based, 7-day support, and that's a major plus point for this craft.
The Conclusion
The Autel Robotics X-Star Premium hasn't been around for as long as the DJI Phantom 3 Pro but it's gaining in popularity fast. It has fewer reviews on Amazon but it's ahead of the 3 Pro on the rating front at the time of writing. Overall, I think you get more bang for your buck with the X-Star Premium.
Tech Specs
Size: 19.5 x 19.5 x 8.5″
Weight: 840g (1.85 lbs.)
Flight time: 25 minutes
Flight range: 1.2mi (1.9 km)
Battery: Li-Po 4900mAh, 14.8V
Charging time: 60 minutes (1 hr.)
Camera: 4K Ultra HD, 12MP
Controller type: Intuitive RC with one-touch action buttons and LCD display
The Pros
Robust design, crash resistant
Amazing 4K Ultra-HD camera
3-axis gimbal
Clear, crisp 12MP photos
Good flight time
Includes 64GB memory card
Quality carrycase included
Reasonable 1-hour charging time
Follow, Orbit, and Waypoints flight modes
One-touch buttons (easy for newbies)
The Cons
Landing gear could be improved
No obstacle avoidance
Some reports of mediocre after-sales service


6. UPair One Plus 4K vs. DJI Phantom 3 Standard
Sale

UPAIR One Plus Quadcopter Drone, Video Drone 4K HD, 5.8G Mobile App Version Wi-Fi Transmit Live Video, 2.4G Remote Controller, GPS Return to Home Function, Follow me, Auto Return, Altitude Hold
4K UHD Camera: 4K UHD lens with 120° FOV, fine capture from every wonderful moment with a high-resolution of 16MP. Comes with 2-axis high-precision gimbal for camera and dynamically adjust camera pitch angle from -90° to 10° through the remote control during flight.
5.8G FPV Wi-Fi Transmission: This camera drone can be connected via WiFi. Works with UPair APP system and takes pictures, video in no time. 5.8G real-time transmission, provides you with a resolution of 4K/25FPS live video image from up to 3280ft away. Lets you see what your drone sees!
GPS Positioning Function: The GPS system allows you to get accurate position information of your quadcopter. Integrated into the home return function (RTH) to fly more safely. The drone will automatically return home exactly when the battery is low or the signal is weak during the flight.
18 Minutes Max Flight Time: The High-capacity 5400mAh intelligent battery yields up to 18 minutes flight time, so you can immerse yourself in a substantial flight.
Easy and Fun to Fly: Assisted with Headless Mode and Follow Me Mode, Altitude Hold Function and One Key Return to Home Function, perfect rc drone for kids or beginners.
My next pick looks at the UPair One Plus 4K against the DJI Phantom 3 Standard model.
Best feature 1: Innovative U-shaped anhedral design enhances shooting and GPS function
Best feature 2: Special PVC combined materials used in construction
Plus points: Android, iPhone compatible, flight route planning, follow-me mode, auto-landing
Minus points: Overall build quality still not as good as DJI,
Some call the UPair One Plus 4K a DJI copycat but it's not. It just looks that way because of its competing features and similar design. It also has similar camera quality and footage to the DJI Phantom 3 Professional—and Phantom 4 come to that. I think it's better to compare it against the DJI Phantom 3 Standard, though, as their price tags are a lot closer.
Points to Consider
This craft does everything it claims to and provides a stable flying experience. At 18 minutes flight time if falls short on the Phantom 3 Standard by as much as seven minutes. That's quite a difference for a drone. The battery takes an extra 30 minutes to charge too. And the 800-meter control range is 200m shy on the Phantom 3. You still get more for less with the UPair One Plus 4K despite these differences.
The Phantom three costs more, has a 2.7K HD camera, and produces 12MP stills. The UPair One Plus has a 4K camera and 16MP photos (you can also get a cheaper 2.7K version). It also includes a remote controller with an adjustable smartphone grip. The DJI Standard does not.
The UPair One Plus 4K seems like a no-brainer on the face of it. But then every drone pilot has different wishes and expectations. This is why you need a checklist handy as you read my reviews
The Conclusion
If the UPair One Plus 4K checks enough of your boxes this could be your ideal craft. You save around $150 at the time of writing and get more in the box. The downside is that the company is not as well-known as the DJI series of consumer drones and therefore lacks the same reputation.
Tech Specs
Size: 8.9 x 14.4 x 9.4″
Weight: 1280g (2.8 lbs.)
Flight time: 18 minutes
Flight range: 800m (2625 ft.)
Battery: 5400mAh
Charging time: 90 minutes (1.5 hrs.)
Camera: 4K, 16MP w/ gimbal
Controller type: 2.4G RC with scalable smartphone holder
The Pros
Ready to Fly (RTF) quad
Excellent value for money
Decent flight time
Failsafe features
Large 7-inch RC LCD screen
4K video (2.7K option available)
Can swap cameras
FPV, OSD
Intuitive controller
Excellent support
The Cons
Not so good in windy conditions
2-axis gimbal


7. GoPro Karma vs. DJI Phantom 4

GoPro Karma with Harness for HERO5
Karma captures amazingly smooth GoPro footage in the air, handheld or body mounted. 
The Karma Drone folds to fit into the included lightweight case. Take it anywhere. When you're ready to fly, just unfold, attach the propellers and go. 
The Karma Stabilizer captures breathtaking shake-free video both in the air and on the ground. 
Remove the Karma Stabilizer and attach it to Karma Grip for ultra steady, professional-looking handheld shots.
Karma Grip works with GoPro mounts, including the built-in shoulder mount on the Karma Case, to deliver ultra steady body-mounted footage.
The GoPro Karma really an alternative to DJI's Phantom 4 quadcopter?
Best feature 1: Aerial, handheld, or body-mounted photography and filming
Best feature 2: Simple for first-time flyers
Plus points: High-quality touch display, GPS follow Me (new), virtual tutorials
Minus points: Have to bring your own camera to the party, no obstacle avoidance
I know that looks are subjective. But I think the GoPro Karma with Harness for HERO5 is one of the best looking quads around. It's not just the drone but the entire package. Look at that purpose made lightweight case that it all packs into. It's true that this drone got off to a shaky start but things have moved on since then. So is it a worthy alternative to the DJI's Phantom 4?
Well, the Phantom 4 costs an extra $100+ and that's just for the drone. Now look at the new Karma:
Karma harness for HERO5 Black
Karma controller
Karma stabilizer
Karma grip (with case)
Karma charger (US-style)
Flight battery for karma
6 x Propellers
Karma mounting ring
Karma carry case
The spec sheet is not as good for the Karma but it might be good enough for some. For example, the Phantom 4 has a flight time of 28 minutes to the karma's 20 minutes. The Phantom 4's flight range is off the chart at 5km against the Karmas 3km. The Karma's battery recharge time is just 60 minutes though, and that beats the Phantom 4 by an incredible two hours and 30 minutes per charge.
The Karma is more portable and fun to fly and has lots of valuable features. You also get to enjoy flexible, high-quality video and stills from the famous GoPro action cameras. And let's not forget the ability of the Karma for shooting footage on the ground as well as in the air with its accessories.
The Conclusion
I wouldn't say one is better over the other as they both have a lot to offer. The karma is more fun and a better travel quad. The Phantom is better suited to the more serious filmmaker. If you want the extras with the DJI Phantom 4, though, prepare for a steep price increase.
Tech Specs
Size: 5.9 x 17.3 x 11.8″
Weight: 545g (1.2 lbs.)
Flight time: 20 minutes
Flight range: 1.9 miles (3 km)
Battery: 5100mAh 14.8V
Charging time: 60+ minutes (1+ hr.)
Camera: Not included
Controller type: Karma Controller touchscreen display
The Pros
Cool design, portable
Reputable brand especially for quality action cameras
Comes with smart custom case
Harness for GoPro Hero5
Easy to fly (user-friendly)
Now includes GPS Follow Me
Karma Grip for handheld shots
Virtual tutorials
Karma Stabilizer provided smooth steady aerial footage
The Cons
Camera purchased as extra
No obstacle avoidance