DJI and GoPro Action Camera Deals (Hero 8 and Hero 7 Black) this Black Friday 2019
3D Insider is ad supported and earns money from clicks, commissions from sales, and other ways.
Should you invest in an action camera? This Black Friday, this isn't really a question. You can finally get the best product to fire your passion for photography.
Action cameras are more compact than a standard point and shoot or DSLR, so you don't have to worry about carrying them around. They can be mounted anywhere, too. Plus, they allow you to take high-quality photos and videos underwater.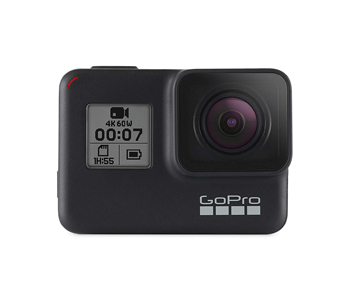 GoPro HERO 7 BLACK
Original Price: $399
Black Friday Price: $299
The GoPro Hero 7 Black is the most advanced GoPro ever. It captures freakishly smooth footage and delivers the most brilliant images automatically. Battle-tested and waterproof even without a housing, you can take it anywhere with you so you will never miss a moment. It also features live streaming to let you share your story as you live it.
The Hero 7 Black takes the GoPro experience to a whole new level. It predicts your movements and modifies for camera shake to deliver an insanely smooth video. It also has a SuperPhoto feature that intelligently applies HDR, noise reduction, and local tone mapping to optimize your shots.
You can shoot stunning 4K60 video and 12MP photos to capture your experiences as awesome as they really are. You can also take 8X Slo-Mo videos to relive your funny, entertaining, and epic moments. More impressively, you increase the speed of your videos up to 30X to make longer activities shareable.
Share experiences that you can't capture with your phone with this rugged, waterproof action camera. Get a GoPro Hero 7 Black this Black Friday and save as much as 100 dollars.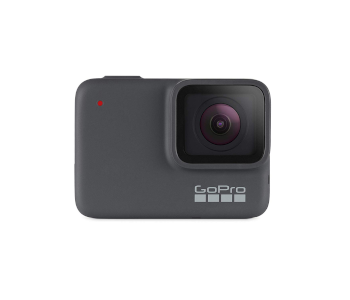 GoPro HERO 7 SILVER
Original Price: $299
Black Friday Price: $197
The GoPro Hero 7 Silver is the perfect camera for your small and big adventures. It's sturdy and completely waterproof, so you can take it anywhere with you. It also features an intuitive touchscreen, voice control, and GPS that tracks how fast and far you went.
The Hero 7 Silver has the essential features of the Black version, such as a waterproof design and video stabilization. The differences, however, are prominent. It only takes 4K30 videos and 10MP photos with WDR, but it does have a photo timer and can shoot vertically.
The action camera has less impressive features than the GoPro Hero 7 Black, but it can capture your life in a fresh new way. It also allows you to take photos and videos in portrait orientation, which is perfect for your Snapchat and Instagram stories.
Black Friday deals allow you to save over a hundred bucks on GoPro Hero 7 Silver. So, jump right in and get great shots with this top action camera.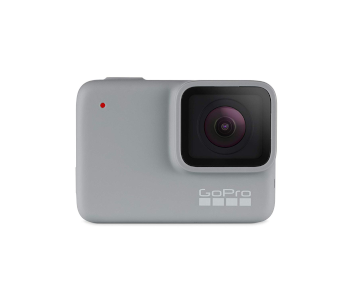 GoPro HERO 7 WHITE
Original Price: $169
Black Friday Price: $159
The GoPro Hero 7 White is the budget-friendly version of the Black and Silver. It is as sturdy and waterproof as the two, but it can only capture 1080p60 videos. It also features an intuitive touchscreen, voice control, and Wi-Fi + Bluetooth. However, it does not support live streaming, GPS, and TimeWarp videos.
If you are looking for a small, robust, and waterproof partner on your next adventure, the Hero 7 White is the perfect option for you. It takes breathtaking photos and stunning FHD videos that are perfect for sharing. It also has 14 voice commands, so you can capture the moment hands-free.
Both the Hero 7 White and Silver have video stabilization, but it's not the same HyperSmooth stabilization as the Black. Nevertheless, they can still record smooth, steady videos during rigorous activities.
The GoPro Hero 7 White brings value to your money. And this Black Friday, you can save as much as ten dollars.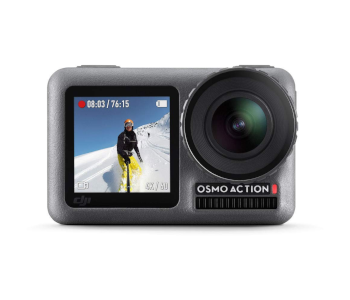 DJI OSMO ACTION
Original Price: $379
Black Friday Price: $277
The DJI Osmo Action camera is a digital camera that works as well as the GoPro. It features dual-screens: a vivid front screen to frame yourself effortlessly and a backscreen for a crystal-clear, hyper-responsive display. It is also durable and versatile, so you can spend less time worrying about it and more time living the action.
The DJI Osmo has a Rocksteady video stabilization that delivers shake-free footage, no matter how heavy the action. It also features an HDR shooting mode to capture natural transitions between light and dark areas. Furthermore, it has a QS button for quick access to modes and settings, SnapShot, Voice Control, and Custom mode for simplified use and enhanced efficiency.
The best feature of the DJI Osmo is its durability. It is 11m waterproof, thanks to its watertight seal and hydrophobic coating. It also has versatile batteries that perform well, even in frigid environments.
Get the best deals on DJI Osmo this Black Friday and continue filming, even when conditions get tough.