DJI Announces Black Friday 2018 Drone Deals
3D Insider is ad supported and earns money from clicks and other ways.
People have been anticipating what DJI will do for Black Friday for a long time. You no longer need to wait because the company has revealed that they will be offering steep discounts on their most popular consumer drones.
You can save up to 33% off the retail price with DJI's Black Friday sale. The sale is set to start on November 18th at midnight Eastern Central Time and it will end on November 27th.
Mavic Air
Update: The Mavic Air is already on sale on Amazon early.
Black Friday Price: $699 Retail Price: $799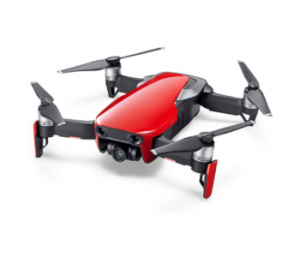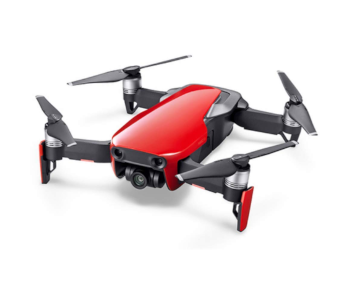 The DJI Mavic Air will be reduced by $100 for Black Friday. The standalone drone will be lowered from its retail price of $799 to a sales price of $699. You can get the Fly More Bundle with two extra batteries, a case, and much more for $899.
The Mavic Air offers the best value for the money of the company's offerings. We were honestly surprised to see that it will be on sale. That's because the drone was just released in January of this year. DJI almost never discounts their newest models for Black Friday or holiday sales.
The Mavic Air has a high-definition 3-axis 4K camera that can film at 30 frames per second. It can take 12 MP stills and fly for 21 minutes straight. It can fly a solid 2.4 miles (4 KM) away from the controller. It's also more portable than the Spark because the wings fold into the frame. Overall, this is a great and lightweight drone that's perfect for travel.
Spark
Black Friday Price: $359 Retail Price: $399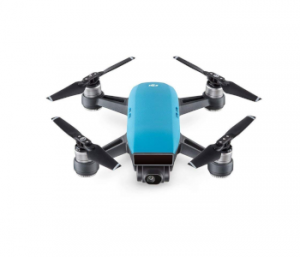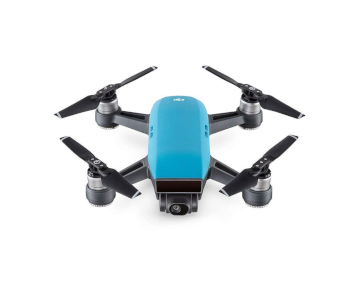 The Spark will be on sale for $359. This is down from its retail price of $399. This is a better deal than it first looks because it comes with a controller. Last year, it was just the drone and you had to use your phone to fly it which limited the distance it could travel and the sales price was actually $399. The Fly More Combo with two extra batteries and numerous other accessories will be $459.
At half of the price of the Mavic Air, the Spark has a lot to offer. It's slightly larger than an iPhone Plus, which makes it a good drone to bring on treks. It has a 2-axis 1080p camera that takes 12 MP stills. It can be controlled at distances up to 1.2 miles. The flight time is 16 minutes.
DJI Goggles RE
Black Friday Price: $449 Retail Price: $549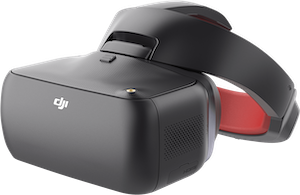 Now is your chance to get the best pair of FPV goggles that you can buy. The price of the DJI Goggles RE has been reduced by $100 from $549 to $449. FPV stands for first-person-view and it allows you to use the drone's camera as your eyes. It makes you feel like a bird as you soar through the sky.
RE stands for racing edition, which means these are the top of the line FPV goggles that the company offers with additional features. For instance, they have much lower latency and use multiple channels for less interference.
Tello
Black Friday Price: $79 Retail Price: $99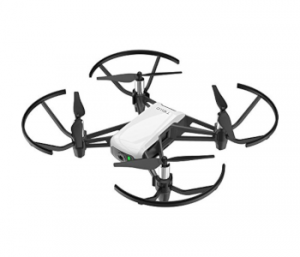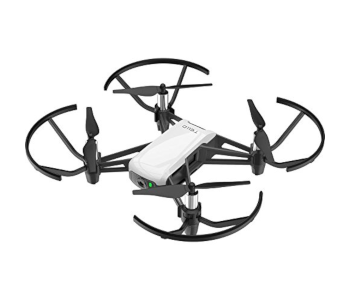 The DJI Tello is a beginner drone that is priced at $99. It will be on sale for $79 for Black Friday. The Boost combo normally retails for $149, but you can get it for $99. It includes extra batteries.
Drones in this price range usually have sub-par battery life. The Tello is way above average with a battery life of 13 minutes. It's also programmable and can be used to teach your kid coding. It has a lot of technology packed into its tiny frame.
Osmo Mobile 2
Black Friday Price: $119 Retail Price: $139
The last item that DJI has announced will be discounted for Black Friday is the Osmo Mobile 2. This is a smartphone gimbal that can make your pictures Instagram worthy. It normally sells for $139, but you can pick it up for $119. It has a 3-axis gimbal to stabilize the images and provide you with the perfect shot.
What's Missing
You may have noticed that the Mavic Pro and the Mavic 2 are missing. DJI has chosen not to discount these drones. The Mavic Pro was likely not reduced because then it would compete with the Mavic Air. Few have been expecting to see discounts on the Mavic 2. This is because it was just released and DJI has never discounted brand new products before.
Some may be disappointed that DJI hasn't put the Inspire 2 on sale. DJI doesn't discount their commercial and enterprise drones.
Overall, we are happy to see that DJI is discounting the Mavic Air. This is a phenomenal drone that you won't regret buying. This is a good time to pick up a DJI drone if you have been eyeing one.