DJI Launches Christmas Drone Sale (Mavic Pro, Phantom, Spark)
3D Insider is ad supported and earns money from clicks, commissions from sales, and other ways.
DJI is the leading drone manufacturer in the world with a 70% market share in consumer drones. The company is releasing discounts across a range of products for their Christmas sale. Savings are as high as 30% on some products. DJI drones are expected to be popular gifts this holiday season.
The DJI Christmas drone sale is live. The sale will end on December 31st at midnight. You should order as soon as possible if you want your drone to arrive before Christmas. Shipping and order volumes are expected to be high, which can result in delays.
DJI Spark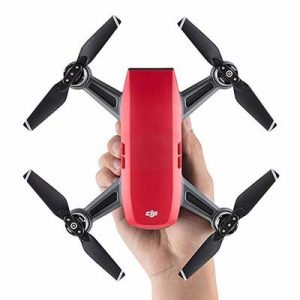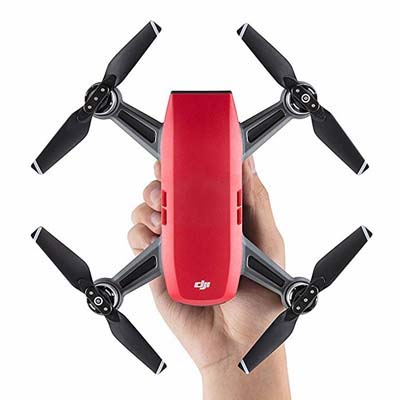 The DJI Spark is the company's beginner friendly drone. It normally retails for $499, and it is on sale for Christmas at $399. This is a 20% savings and a great deal considering that this drone was just released about 6 months ago. It's one of the newest drones from the company.
The Spark has a 2-axis gimbal that can take 1080p video and take 12 MP photos. The best feature of the Spark is its small size. When the propellers are folded the drone is not much larger than an iPhone Plus.
It has a flight time of up to 16 minutes and a max speed of 31 MPH. It can fly up to 1.2 miles with an optional controller. The best feature is the ability to control the drone with gestures. Simply put your hands in a square and the drone will automatically take a photo of you.
The Spark is built from the top to bottom to be easy to fly and beginner friendly. This drone is so small it can almost fit in your pocket. It's the perfect balance between portability and features.
The DJI Spark Fly More Combo package is also on sale with the same $100 discount. This comes with must-have accessories such as a controller, an extra battery, a shoulder bag, and more. It's selling for $599 on Amazon right now.
DJI Mavic Pro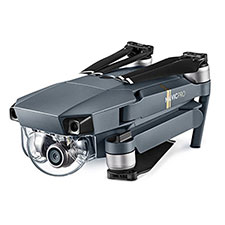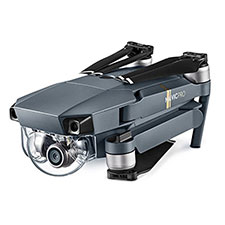 The DJI Mavic Pro is a big upgrade on the Spark, but it does come at a higher price point. This professional grade drone is selling for $899, or a $100 off the full retail price.
The Mavic Pro takes 4K video and 12 MP stills with its 3-axis gimbal camera. The extra axis makes the footage sharper and clearer because it removes more vibration from the drone's motors.
The Mavic Pro has a max flight time of 27 minutes and it can fly at speeds approaching 40 MPH in Sport Mode. It has an incredible max range of 7 km (4.3 miles) which very few drones can match. The Mavic Pro leaves every other drone in the dust in terms of performance.
The Mavic Pro packs all of its features in a small portable design. When the propellers are folded into the aircraft body, it's not much larger than a water bottle. This means you can take it with you anywhere and it is especially convenient if you plan on traveling with it. The Phantom series takes an entire piece of luggage to bring with you.
You can get the DJI Mavic Pro Fly More Combo for an even lower price. It's selling for $150 off its list price for $1149 on Amazon. It comes with 2 extra batteries, 2 extra propellers, 1 charging hub, 1 car charger, 1 battery to power bank adaptor and a shoulder bag.
Make sure to check out Mavic Pro accessories that are on sale too.
Other Deals from DJI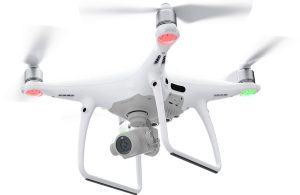 DJI has announced other deals as well.  DJI is offering a free battery if you purchase the DJI Phantom 4 Pro ($1499) or the DJI Phantom 4 Advanced ($1199) directly from their site. The battery normally sells for $169 so you can save a bit of money. There is no sale on the vanilla version of the Phantom 4 which is on sale for its regular price of $899.
The Phantom 4 is primarily for advanced photographers who need a stable drone that can operate at higher winds speeds than the Mavic Pro. The Mavic Pro is generally better for most people.
DJI is selling their FPV goggles for $50 off for the holidays as well. The DJI Goggles allow you to fly using the drone's camera as your eyes. They are high-resolution and the best FPV goggles on the market. They work with the Mavic Pro, Phantom 4, and Inspire drones.
DJI has also announced that they are discounting their handheld gimbals. The Osmo Mobile is on sale for $199, which is a savings of $100. This device stabilized your camera so you can record quality footage with your phone. They are also releasing a $90 discount on the Osmo+ which has a dedicated camera.
DJI is reducing some of their best products for Christmas. This sale gives you a chance to get a high-quality drone as a Christmas gift.