DJI Customer Service: How Good (or Bad) is it?
3D Insider is ad supported and earns money from clicks and other ways.
When it comes to prosumer drones, there is no bigger name than DJI. By coming up with world class drones, DJI has managed to stay at the top of the market for the last several years and appears poised to hold on to this spot for the foreseeable future. However, like most companies, DJI does not have a spotless customer service record. It's now 2019, so has DJI stepped up their customer service game?
Communication channels
The thing about contacting DJI customer support is the fact that you probably will NOT need to contact them. DJI drones are extremely reliable and most people don't encounter any serious issues with them. However, should you need to get in touch with customer support, DJI offers several different channels.
You can go traditional and call them using one of their regional support lines. If your concern is not so urgent, then you can shoot them a quick email and expect a reply in a few hours. You can also get in touch with a customer support agent through the DJI website's Online Chat feature. DJI support is also accessible via direct messaging in any of their social media platforms, such as Facebook and Twitter.
Proactive user guides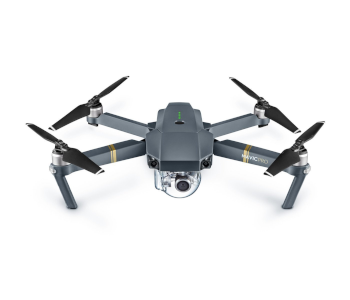 Another reason why you might not even need to contact customer support is DJI's provision of online user guides and instructional videos to get you started with your drone or to address some of the most common issues. DJI's Support YouTube channel has several years worth of guides and tutorials, covering simple topics such as how to charge your remote controller or how to use the various Intelligent Flight Modes. These instructional videos are typically highly structured, easy to understand, and have excellent production values.
For more complex issues, one of the best avenues to look for solutions is DJI's very own support forum. Perhaps you can find a thread about the same problem you are experiencing where various experts have chimed in with their recommended solutions. If you can't find a thread related to your problem, then you're free to start your own. It will only be a matter of time before more knowledgeable drone owners or representatives from DJI reply to your thread with helpful advice.
Response rates
Getting a response from DJI customer support using any of their communication channels has not been a problem in recent years. DJI is proud of their 95% response rate across all the different channels. DJI has also implemented a policy that requires chat support to reply in less than 3 minutes and for phone inquiries to be answered in less than 10 minutes. This has resulted in highly favorable feedback from customers, with many drone owners recounting their experience of receiving a response almost instantly when making online chat inquiries.
Technical support
The best thing about getting in touch with DJI regarding any issues you encounter with your drone is that you receive advice from the best authority to resolve your problem. DJI has a professional and precise troubleshooting process that is designed to walk you through pre-determined steps to help identify the root cause of the problem you are encountering. The support staff of DJI is also well-trained to guide you through a troubleshooting process that is deliberate yet flexible.
DJI Support will exhaust all options to help you resolve the problem on your own, avoiding the costs and loss of time that will be incurred if you send in your drone for repair. DJI has dedicated support groups trained to address specific issues: a Flysafe team for no-fly zone (NFZ) requests, an Enterprise team for problems with Enterprise drones, and regional support teams that are better equipped to that are more equipped to reply to inquiries promptly.
User experience will probably vary from one case to another, but many DJI drone owners have written accounts of customer support agents going the extra mile to help them with their problems. The support agents are very cordial, with some even initiating follow-ups to make sure that your problem has been completely resolved.
Repairs
Sometimes, the issue with your drone may be too serious to be solved with over-the-phone or chat support. In these cases, DJI will provide a shipping label for you to send in your drone to one of their repair facilities. While shipping lead times are out of the hands of DJI, they can at least estimate that in-house repairs will take only 5 to 8 days. You can also count on the DJI support team to keep you updated about your drone's status at every step of the way.
If the damage of your drone is not covered by standard warranty, then you will have to pay a repair fee. The nice thing about DJI is that there are no surprises – the repair team will first assess the damage of your drone, then give you an estimate of how much the repairs will cost. You will need to approve this amount before the repairs can proceed.
One thing that DJI drone owners need to remember is that their repairs and warranty policy state that DJI can replace a unit that was sent in for repair with a refurbished model. However, DJI assures that all official refurbished drones perform as good as new. Granted, a refurbished drone may have cosmetic defects, such as minor scratches or glue marks. Performance-wise, all refurbished drones go through a battery of quality checks and are assessed using the same standards that brand-new drones are measured against.
Some drone owners may not like the possibility of ending up with a refurbished drone. However, this provision is clearly stated in DJI's policy. Perhaps this is the workaround that DJI has come up with to satisfy quick turnaround times. The thing about refurbished drones is that a refurbished unit has received even more attention than a brand-new drone, giving it an even higher degree of reliability.
Price transparency
Another thing that we commend DJI for is their transparency with regards to repair costs for individual drone components. Your total repair cost will depend on the drone model you sent in for repair and the parts of the drone that need to be repaired or replaced. When you receive a cost estimate from the DJI repair group, you can check if you are receiving a fair price based on DJI Repair's Price Inquiry platform. Take note that there might be small price fluctuations based on parts or supplier availability, but these fluctuations should be minimal.
Final thoughts
One thing to remember is that no company provides perfect customer service. Of course the actual quality of service can still vary from one experience to another. DJI is a young company, but their increasing focus on customer service is resulting in better satisfaction.
Poor feedback on the quality of DJI customer service can be found online. However, the common sales tenet also says that "one satisfied customer might tell one other about their experience, but one unsatisfied customer will tell ten others about their experience." Simply put, negative feedback will always be more pronounced, for the mere fact that most people who are satisfied with their experience don't bother to write about them.
The message here is that, if you are considering buying a DJI drone, then you should not let negative feedback on customer service bother you. For what it's worth, the superior quality of DJI drones will make it very unlikely for you to even need to get in touch with customer service. While DJI's customer service is not perfect, a lot of improvements in response times and quality of support have been made in the last couple of years that bring their customer service on par with and sometimes exceeding other drone companies.