DJI Drone and Osmo Camera Deals Amazon Prime Day 2019
3D Insider is ad supported and earns money from clicks, commissions from sales, and other ways.
Amazon Prime Day is here, which means more great deals from famous global brands. Prime Day launches on July 15, and the deals can be live for more than 36 hours. You will have to be a Prime subscriber to take advantage of the deals, but you can sign up for a free Prime trial, so you can still buy great products at discounted prices.
Not one to be left out, DJI has announced their upcoming deals ahead of Amazon Prime Day. If you've been holding out for that DJI drone or camera, then this is the best opportunity for you to get that device much cheaper than you normally would.
Regular Price:               $349
Discounted Price:          $319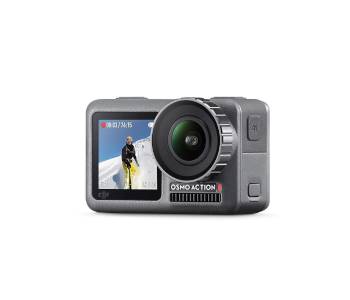 DJI's first foray into the action camera segment, the Osmo Action has received great reviews since its launch earlier this year. The Osmo Action has put DJI in position to rival GoPro, the current king of action cameras. Like the GoPro Hero, the DJI Osmo Action is a small, light, and rugged camera that you can use to capture all your outdoor activities like biking, paddling, or surfing.
Like the GoPro Hero 7, the Osmo Action can capture 4K video at 60 fps, 12 MP stills, and 240 fps slow motion. It also has an HDR mode at 4K, which slows down the frame rate to 30 fps and disables image stabilization. For harsh lighting conditions, you will need to pair the Osmo Action with some ND filters to avoid overexposed shots.
The Osmo Action comes with two LCD screens: a larger one at the rear for more refined controls, and a smaller one at the front that makes it much easier to frame your selfies. It also has physical buttons for the most needed functions such as a power button, a shutter button, and a Quick Switch button for toggling between the different capture modes. You can also control the Osmo Action by pairing it to your smartphone and using the DJI Mimo mobile app.
The major highlight of the Osmo Action is its electronic stabilization feature, dubbed the "RockSteady" mode. This reduces camera shake for when you're capturing videos from all your rugged adventures. There is slight cropping of the image when RockSteady is activated, but the resulting videos are very smooth – just a bit better than the "HyperSmooth" mode of GoPro.
The Osmo Action was already a pretty good value-for-money buy in its original price, but the discounted price this Prime Day makes this deal so much sweeter. If you're looking for an affordable alternative to the GoPro, then the Osmo Action should totally be at the top of your list.
Regular Price:               $349
Discounted Price:          $319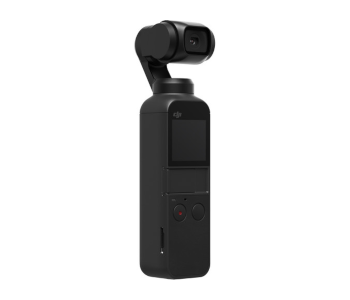 For many casual and travel vloggers, the Osmo Pocket was a dream come true. It was a handheld camera that can capture 4K video at 60 fps, 12 MP stills, had an 80° field of view, and enjoyed the benefits of mechanical stabilization from the gimbal technology that DJI had perfected over the years.
Best of all, the Osmo Pocket is so small and light (116 grams) that you can literally fit it in your pocket. It's made with high-quality plastic and comes with a small touchscreen for finer control. It even has two internal microphones which are specifically meant to capture audio from the environment and from the person holding it.
The Osmo Pocket features several intelligent camera modes reminiscent of those found in their line of camera drones. ActiveTrack allows the camera to automatically follow a subject, while an FPV mode automatically orients the camera to where the gimbal is pointed to. It also has a dedicated NightShot mode that helps keep the shot stable in low light even without a tripod.
The Osmo Pocket was one of the most popular devices launched in 2018, and it's easy to see why. It has changed our perspective on the level of technology that can fit into a handheld device. This Prime Day, you can take advantage of the discounted price on the Osmo Pocket and finally get the vlogging camera of your dreams.
Regular Price:               $799
Discounted Price:          $679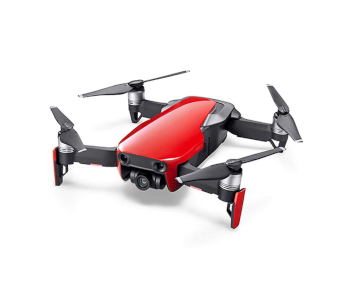 The Mavic Air is the runt of the litter when it comes to DJI's line of ultra-portable Mavic drones. At only 430 grams, it weighs a little more than half of the Mavic Pro. It also about an inch shorter in length and height. Surprising for a drone of this size and price is the fact that the Mavic Air's camera can capture 4K video and even has slow motion capabilities at 1080p with a 120-fps framerate.
Like the other DJI drones, the Mavic Air comes with a 3-axis gimbal stabilization system that produces perfectly smooth videos and even comes with a small panning function. It also has an obstacle avoidance system that works on the forward, backward, and downward directions. This obstacle avoidance system is arguably better than the one found on the Mavic Pro, which is a more expensive drone.
The Mavic Air does suffer a bit in terms of flight time because of how small the onboard battery is. While 21 minutes of total flight time isn't bad, it can feel woefully short if you intend to use the Mavic Air for any kind of professional gig.
While the Mavic Air isn't exactly a cheap drone, it's one of the cheapest that comes with 4K video capabilities. It also provides the same top-notch flight experience that we have come to expect from DJI drones. This Amazon Prime Day is your chance to get one of the most enduringly popular drones ever released by DJI.
Regular Price:               $999
Discounted Price:          $879
Buying a drone is great, but any experienced drone pilot will tell you that your expenses don't end there. Flying a drone regularly means having to replace broken propellers, not to mention the fact that you'd want to have a few spare batteries to swap out. DJI has made the task of looking for the right accessories much easier for you with the Mavic Air Fly More Combo, a bundle that comes with the Mavic Air and all the essential accessories.
The accessories that come bundled with the Mavic Air Fly More Combo will cost around $300 when bought separately. For only $200 more, you can get the whole package with the Mavic Air drone. Even just the spare batteries and the battery charging hub already costs more than $200, so this combo should really be worth your consideration.
If there's a weak spot in the Mavic Air Fly More Combo, it would be the official DJI carrying bag. The bag feels too basic, and there are certainly much better alternatives out there. It's not much of a loss, though, as the other inclusions in the combo are excellent.
Regular Price:               $99
Discounted Price:          $89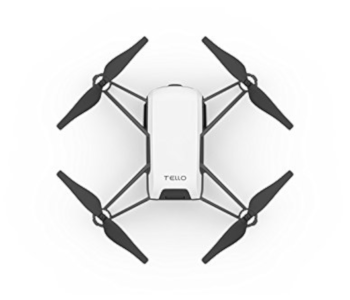 If you've ever wanted to fly a drone that bears the DJI logo but couldn't quite bear the thought of spending hundreds of dollars, then the Tello is the perfect option. At only $89 this Prime Day, the Tello is one the best starter drones that you could buy. It's also the first product to come out from Ryze, an up and coming tech company.
The Tello is much smaller compared to any other DJI drone, but it looks really good. Most of the drone is made from Nylon plastic, which gives it a bit of flexibility while helping keep it lightweight. Don't expect too much out of the Tello, though. It looks like a toy drone (and costs about as much), although it has to be the best toy drone you'll ever have.
Surprising for its price tag is the fact that the Tello comes with a camera that can capture 720p video a 5 MP stills. It does not have a gimbal, but it does have an electronic image stabilization system. It's great for capturing videos on calm days, but you're not going to get professional-grade videos by flying the Tello on a windy day.
For this Prime Day, the Ryze Tello has become an even more attractive entry-level drone. If you're not sure if drone flight is something that you would enjoy, the Tello is a low-cost option for you just to try it out.
Regular Price:               $149
Discounted Price:          $129
If you're already considering getting a Tello, why not get the Boost Combo while you're at it? The Boost Combo enhances the Tello experience by providing a GameSIr 1TD remote controller, which provides a much better drone flight experience than flying the Tello using your smartphone.
Aside from the controller, the Boost Combo also comes with two extra batteries and battery charging hub. Considering that a single battery cycle is only enough for about 13 minutes of flight time, you may want to splurge a bit so you can have more fun with your brand new drone.
Regular Price:               $749
Discounted Price:          $649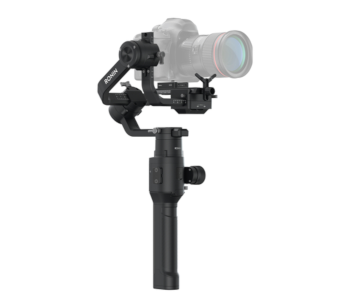 For professional videographers who would like to capture perfectly smooth videos using their DSLR cameras, the Ronin-S was one of the first handheld gimbal options. With a payload capacity of 3.6 kilograms, the Ronin-S can handle most DSLR cameras. It is equipped with high torque motors that can move up to 75 kph, allowing the Ronin-S to quickly adapt to any orientation. Best of all, the Ronin-S can be operated using just a single hand.
Making the Ronin-S much more versatile is the removable handle which allows you to attach the 3-axis gimbal to a variety of accessory mounts. This Standard Kit comes with a few of these basic accessories, such as a camera mounting plate and a camera riser. The Standard Kit also comes with the Camera Focus Wheel, which makes it so much easier to control the camera from the handle of the gimbal.
Aside from the excellent mechanical stabilization, the Ronin-S also comes with a few smart features. Motionlapse allows you to set a motion track for the camera to follow while capturing a timelapse video, while the Track feature allows you to set a repeatable path for repeatable shots.
The Ronin-S is one of the more portable additions to the Ronin line of professional gimbals. For professional videographers, the Ronin-S offers convenience without compromising on features and stabilization performance.
Regular Price:               $559
Discounted Price:          $499
The Essentials Kit is a fairly recent customization option for the Ronin-S, so it's a pleasant surprise that it has also been discounted for this year's Amazon Prime Day. The Essentials Kit is a significantly cheaper set for the Ronin-S, which helps make this excellent gimbal more accessible to everyone.
What are the major differences between the Essentials Kit and the Standard Kit? We'll say the biggest omission is the lack of the Camera Focus Wheel. The grip that comes with the Essentials Kit is also made of plastic instead of the metal one that comes with the Standard Kit. There are fewer cables in the Essentials Kit, and it does not come with an accessories box, a power adapter, and a hook and loop strap.
Given how many accessories are not included in the Essentials Kit, is there any good reason to get it? For those who have a limited budget, the Essentials Kit is the perfect way to get the excellent Ronin-S without spending a fortune. The amount you save can also go towards buying your own set of accessories- ones that you're sure you will be using.