The Best DJI GO 4 App Alternatives
3D Insider is ad supported and earns money from clicks, commissions from sales, and other ways.
All reputable drone brands offer a companion mobile app designed to interface perfectly with their drones. Aside from the standard flight functions, these mobile apps provide advanced capabilities such as automated flight modes, fancy camera modes, or auto-backup of your aerial photos and videos on a cloud server.
Being the number one drone brand in the world, it comes as no surprise that DJI drones are excellently supported by the DJI GO 4 app. As good of an app the DJI GO is, it is still far from perfect. This has resulted in several DJI owners asking: is there a good alternative for the DJI GO 4? Read on below as we look at the best options.
Why use an app other than DJI GO 4?
Using a third-party app to fly your DJI drone may sound like a bad idea. In most cases, we would agree with this opinion. However, there are a handful of mobile apps that arguably do a better job of working with you DJI drones. Here are just some of the potential benefits of making the switch from the DJI GO 4 to a third-party drone app:
1. Compatibility with other drone brands
If you use any other drone that isn't from DJI, keeping multiple apps on your phone and getting used to multiple interface types can be quite confusing. More and more brands, such as Yuneec or Autel Robotics, have been coming closer to being able to rival DJI in the drone market. If you want a mobile app that can interface between different drone brands, then getting one from a third-party developer is certainly a good idea.
2. Expanded features
Despite not being designed by the drone manufacturers themselves, some third-party apps can even offer more functions than their brand-name equivalents. There was a time when the DJI GO 4 app didn't offer the Waypoints function for all the DJI drones, yet other third-party apps offered the same function with better compatibility.
3. More specialized functions
If you use your DJI drone to offer professional services, then you might get better performance by using a mobile app that was designed for your specific application. For instance, Pix4D is one of the most commonly used mobile apps for drone mapping since it offers more customizable mapping options and streamlined data gathering.
4. Leaner apps
The DJI GO 4 offers a lot of functions, but most users would probably agree that it seems very bloated. Aside from the constant popups, the DJI GO 4 seems to run slower than most other third-party apps. This is partly because DJI GO 4 has a lot of other features that DJI deems are necessary (which we'll get to later), but third-party apps are generally leaner, run faster, and have better-written codes.
The top 4 best DJI GO 4 alternatives
A perennial favorite among the community of commercial and recreational drone pilots, Litchi is compatible with a long list of DJI drones as well as drones from other brands. You'll need to fork over an additional $25 for the app, though, but it's a pretty small amount for such a well-designed drone app.
The list of the advantages of using Litchi over DJI GO 4 is long and well-tested by many drone pilots. The Litchi Mission Hub is the standout feature that allows you to create a mission plan and upload it to the drone. The mission plan can be designed along a route or across several waypoints while also allowing you to set a cruising altitude for the drone, camera height, and gimbal settings. Since the mission details are uploaded to the drone, the mission can be carried out even if a drone loses communication with the controller – a feature that is unique to Litchi.
Many drone pilots also claim to be able to control their drones more smoothly with the Litchi app. Tripod Mode appears to be much more stable when done in Litchi. The app also offers a Focus Mode that takes control of the gimbal movement and the vertical movement of the drone, allowing you to focus on moving the drone horizontally to get that perfect shot.
Litchi currently has a huge community of creative drone pilots who will gladly help you out with technical questions and continuously share their content.
With so many features offered, it's no wonder that Litchi has become the number one alternative to the DJI GO 4 mobile app. We highly recommend taking a look everything the Litchi app is capable off to help you consider if it's for you.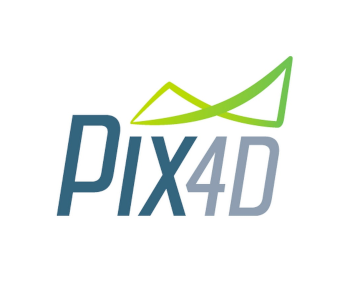 If you use your DJI drone for any type of photogrammetry-based mapping service, then you simply cannot go wrong with Pix4D. The industry standard for drone-based mapping apps, many mapping drones and sensors have been deliberately designed for Pix4D compatibility. This app is compatible not just with DJI drones, but also many professional-grade mapping drones from Yuneec or eBee.
Pix4D isn't just a mobile drone app – it's a whole ecosystem of software modules made for drone mapping professionals. The drone flight planning app, called Pix4DCapture, allows you to easily define the flight plan and parameters of your drone mapping survey, including how much image overlap you want and the cruising altitude of your drone.
The app provides real-time feedback on the quality of the data you are collecting so you can instantly step in and avoid time-consuming rework. When the survey is finished, all aerial images are uploaded in a cloud server from which they are ready for processing.
The Pix4DMapper offers a host of outputs from your mapping data such as orthomosaic maps, point clouds, topographic maps, and 3D textured mesh. All these mapping features aren't just limited to RGB images. Pix4DMapper can also handle thermal maps and multispectral maps for precision agriculture.
The biggest downside of Pix4D being a full-fledged cloud-based mapping software service is that the service only remains available if you pay a regular subscription fee. Pix4D does offer a one-time perpetual subscription, but it costs close to $5000. We still think that a Pix4D subscription is a great investment for experienced drone mapping professionals, but amateurs might want to go for cheaper (or free) alternatives, especially since Pix4D isn't exactly known for being user-friendly.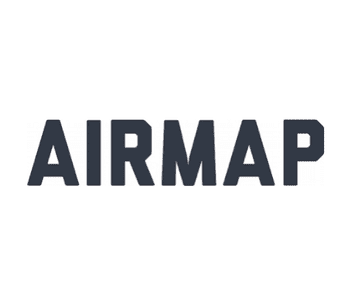 Airmap may be a surprising addition to this list. After all, it's more well-known for being an app for viewing airspace classifications, similar to the B4UFLY app. If you feel like you've never had a reason to use Airmap before, then now may be the perfect time to give it another shot as they have recently added full drone flight controls and compatibility with some DJI drones to the app.
The best thing about using Airmap to fly your drones is that it comes with all the pre-flight and in-flight situational awareness features that we have come to love about Airmap: airspace boundaries, weather advisories, flight restrictions, and nearby obstacles among others. Since Airmap has been fully integrated with DJI SDK, you can also access all the camera settings and flight modes for your DJI drone through the Airmap mobile app.
Another benefit of using Airmap for drone flight controls is that it's one of the few mobile apps that come integrated with the LAANC flight approval system for both commercial and recreational drone pilots. Through the LAANC feature, drone pilots can quickly and easily request for permission to fly their drones in restricted airspace. Requests lodged through LAANC are usually approved in just a few seconds, giving you much more flexibility when flying missions in any type of airspace.
One more thing we need to mention: Airmap is free to download and use, so there's really no reason for you not to try it out. Just keep in mind that support for DJI drones is still limited right now. Just head on over to Airmap's website if your drone is included in Airmap's list of supported models.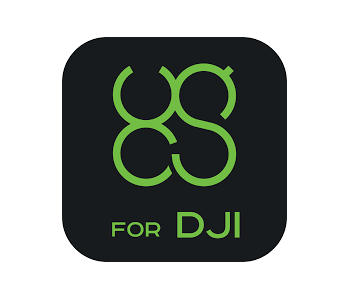 UgCS for DJI is a specialized software module designed by the UgCS group who specializes in software for professional drone mission planning. UgCS for DJI is merely a mobile app that can either be used to fly your DJI drone manually or to load it with a pre-planned survey mission that was designed using the UgCS Desktop software.
The UgCS software for desktop is central to everything that UgCS does – it is an excellent platform for planning and managing drone flight missions for different drone types and manufacturers. For professional users, UgCS can be very useful for handing a fleet of drones for surveys, even for multiple operators and multi-platform environments.
Even on its own, the UgCS for DJI mobile app is a pretty useful tool when you're out in the field. You can use the app to either fly your DJI drone manually or fly using the "Click and Go" feature. You can also access some of the basic camera settings through the mobile app, although controls for the more advanced flight modes and camera modes are not available.
The UgCS for DJI mobile app is free, although it's pretty pointless to get it without the desktop software. You'll also need to pay a monthly subscription fee for UgCS which goes for around $70 per month. They offer a perpetual license, but as you'd expect, it can get very pricey.
Final thoughts
There is, perhaps, no other drone manufacturer that comes up with new drones at a consistently good quality as well as DJI. Their expertise on drone technology has certainly helped them reach the top position in the industry – a position that remains unrivaled until today.
Things are a bit different in the software department, though. The DJI GO 4 app still has a wide user base, if only because it's the default for mobile app of choice for controlling DJI drones. However, many DJI drone owners are becoming more open to the idea of using a third-party mobile app.
The drone software market is a much more level playing field where even small players have a fighting chance. When it comes to drone flight apps for DJI drones, there's a select handful that has rivaled even DJI's very own mobile app. These apps are leaner, faster, and offer much of the same capabilities as the DJI GO 4. If you've tried any of the apps we've listed here, then feel free to leave a comment about your experience!