15 Best DJI Inspire 1 Accessories
3D Insider is ad supported and earns money from clicks and other ways.
DJI has released a number of drones through the years catering to everyone from casual drone pilots to drone service professionals. One of the most popular models that they have released is the Inspire 1. Even though this drone was released several years ago, the Inspire 1 is still considered one of the most powerful and capable drones out in the market today. Despite the drone's superior build quality and abundance of features, the full potential and flight experience of the Inspire 1 can only be realized with the right set of accessories. In this article, we list down the very best accessories to complement your Inspire 1.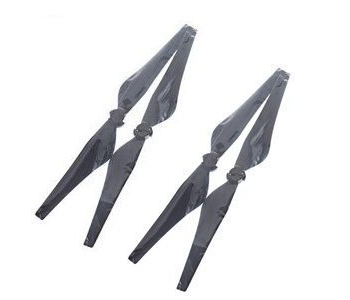 Anyone who has been flying drones for a long time have figured into some sort of accident or crash – it's just something that comes with the territory. Moreover, any drone pilot who has had their drone crash know that the first thing to go are usually the propellers. Having just one propeller break could really ruin your day, especially if you're getting paid for the drone flight you are doing.
To avoid this problem, it is a very good idea to have a set or two of spare propellers with you. The 1345T Propellers were made specifically for the Inspire series and the DJI Matrice 100. They are not self-tightening, so you will need use the Inspire 1 1345LS Propeller Mounting Plate.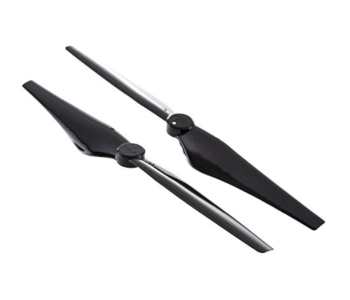 The propellers of a quadcopter, such as the Inspire 1, perform double duties in drone flight: they provide both vertical lift and horizontal propulsion. They perform both these functions by "pushing" on the air that surrounds them. At very high altitudes, quadcopter drone flight can be a bit sluggish because of low atmospheric pressure and "thinner" air.
With this in mind, DJI designed the 1360T Propellers specifically for use in high altitudes. The larger propeller pitch makes up for the lower atmospheric pressure, giving your Inspire 1 satisfactory propulsion despite the thin atmosphere. Take note that all the propellers in a single set of 1360T Propellers are designed to work with each other – they must not be mixed with other propeller models.
3. TB47 and TB48 Flight Battery
Commercial drone gigs, such as inspection jobs or photo and video coverage, could take the better part of a day to wrap up. Considering that a single battery gives the Inspire 1 only about 18 to 22 minutes of flight time, you might need a literal stockpile of extra batteries to get you through the day.
DJI offers two models of batteries for the Inspire 1: the TB47 has a capacity of 4500 mAh that gives 18 minutes of flight time, while the TB48 has a slightly higher capacity of 5700 mAh which translates to about 22 minutes of flight time. Both these batteries have LED indicators that show the power level and charging status.
These "Intelligent" batteries interface with the Inspire 1 to provide real-time battery level status to the pilot while the drone is in flight. With an estimate of the remaining flight time, the battery helps the drone calculate the time needed to get back to its take-off location, prompting the pilot when it's time to start he journey back.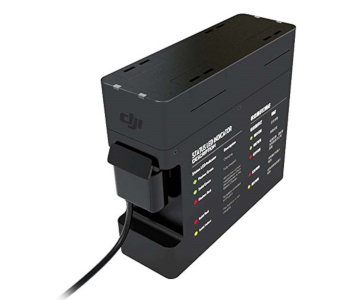 When you have a lot of extra batteries to charge, using just the basic Inspire 1 charger can be such a waste of time. For faster and hassle-free charging, we recommend that you get this battery charging hub that was designed specifically for the Inspire 1 batteries. It accommodates either the TB47 or TB48 batteries, and 4 batteries can be charged at the same time. Its intelligent charge management prioritizes the battery with the highest remaining power, filling it up first so you can get back to the sky as quickly as possible. The internal power management of the hub ensures safe charging at all times. It does not come with z charging cable, but the battery charging hub works with both the Inspire 1 100W charger and 180W rapid charger cables.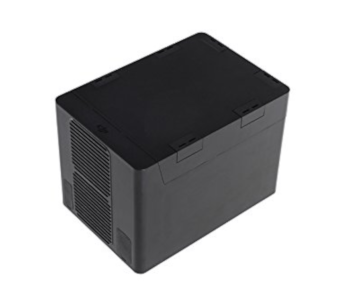 For a higher price, you can purchase the Hex Charger that accommodates up to six Intelligent Flight Batteries and up two remote controllers simultaneously. The best thing about the Hex Charger is the variety of batteries that it can charge. Aside the Inspire 1 flight batteries, it can also charge the flight batteries of the Matrice 100 and Matrice 600, as well as the remote controllers of the Phantom 4, Phantom 3 series, and the Lightbridge 2. The Hex Charger only works with the Inspire 1 180W Rapid Charger cable. If you're a hardcore DJI loyalist with multiple DJI devices, then the Hex Charger was made just for you.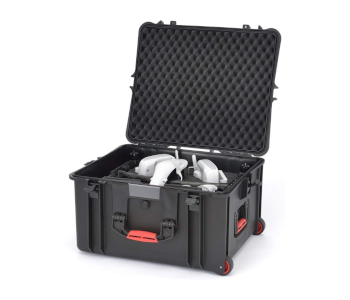 Drone pilots who do commercial jobs often have to take their drones on long flights and road trips. Placing them inside a durable and reliable case ensures that they get to your destination in one piece. Being one of the more expensive drones out there, it is worthwhile to invest in a hard case to protect your Inspire 1. The HPRC Hard Case was designed specifically for the Inspire 1, with compartments customized for the drone body and accessories such as the extra batteries, spare propellers, camera box, lens kit, power adaptor, and battery charging hub.
While the compartments are made of a durable foam packing material, the exterior of the case is made of durable hard plastic. This combination makes the HPRC Hard Case water-proof and shock-proof, while giving it protection against corrosion, solvents, and UV radiation. If you need to take your Inspire 1 anywhere at all, then this case also has four in-line skate wheels for easy and efficient transportation.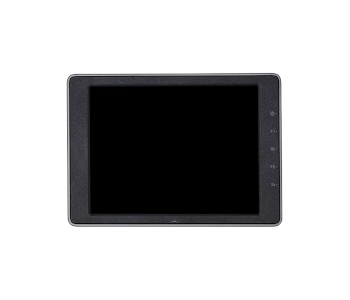 While you can mount any mobile device on the Inspire 1 controller to view the drone's video feed, the video quality that you will get with the device is nothing compared to what the CrystalSky LCD displays can show. The CrystalSky displays are designed for use with the DJI GO app, delivering unparalleled real-time video decoding. They are available in 2 screen sizes – 5.5" and 7.85" – and both are powered by a two-cell 4920 mAh battery that gives it up to 6 hours of display time.
The CrystalSky LCD display has 2 microSD card slots that allow you to save the video feed. It also works with the DJI FPV goggles to deliver the highest quality FPV videos. You will need to purchase the CrystalSky Remote Controller Mounting Bracket to be able to use the CrystalSky with your Inspire 1 remote controller.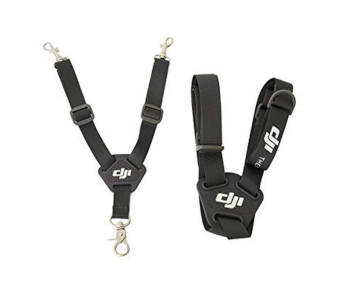 In less than ideal conditions and environments, keeping both hands on your Inspire 1 controller at all times may be next to impossible. You may need to fidget with your accessories, check your phone, or ward off pesky bystanders. Holding on the controller after several hours of flying can also be very tiring. This remote controller lanyard connects the Inspire 1 controller to a harness supported by your neck and shoulders so you can give your arms a rest without having to set down the controller. It also keeps you from dropping the controller – probably one of the most disastrous things you can do while flying.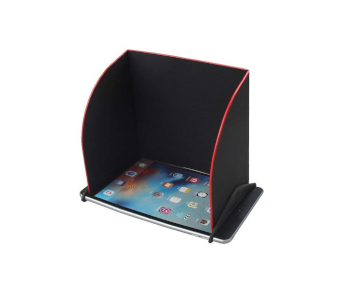 While no one ever complained of having a bright sunny day, drone pilots have to contend with the glare of the sun on their video feed displays. This is a particularly frustrating problem with such a simple solution. The DoNuuLi Sunshade snaps easily to your Inspire 1 remote controller and was designed to accommodate a variety of 7.9-inch tablets such as the iPad Mini and Samsung Galaxy Tab. Aside from the Inspire 1, it also works with controllers of the DJI Spark, Phantom drones, and Mavic drones. It is lightweight, foldable, stylish, and made of high-quality synthetic leather with a black flannelette lining.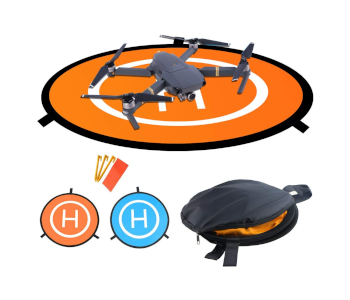 If there was a part of the drone that can be considered as fragile as it is valuable, it's the camera and gimbal system. Since they are located on the bottom side of the drone, they can be easily damaged when taking off or landing from wet or sandy surfaces. To make sure that this will not be a problem, we recommended that you purchase this Drone Landing Pad from PGYTECH. This landing pad can be secured by pegs to provide a flat and clean surface for your drone to land on or take off from. It folds up into a highly portable size, so you won't have any problems bringing it along on your long trips.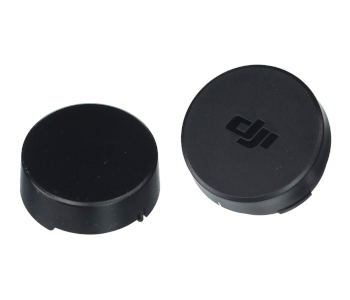 It's not enough to give some protection to the gimbal during take off and landing. You will also need to make sure that it does not suffer any damage due to bumps and vibrations that it may experience during transport. This gimbal cover was designed to protect the junctions between the gimbal and the Zenmuse X3 camera, making sure that the stability and degree of movement provided by the gimbal does not get compromised. If you are a professional drone photographer who travels a lot for work, then this gimbal cover is practically a requirement.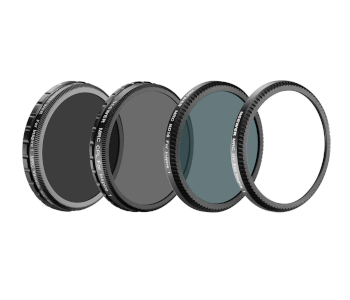 Drone photography often involves taking photos and videos outdoors. Most of the time, natural lighting looks great, but there are times when it can a bit too harsh. In these situations, you can avoid having your shots come out overexposed if you have a complete set of lens filters. This set from Drone World has 4 pieces: the ND8-PL and ND16-PL polarizing lenses, the CPL+ circular polarized lens filter which protects from UV radiation, and the variable ND2-400 lens filter. These filters give drone photographers a greater degree of control over how much light goes into the lens, letting them capture high-quality photos and videos despite unfavorable lighting conditions.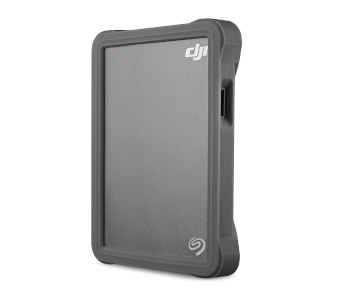 The Inspire 1 allows you to directly store drone photos and videos on microSD cards, but let's get real: if you're shooting 4K videos, you are going to fill up that microSD card sooner rather than later. This collaboration between Seagate and DJI provides 2TB of storage space in a portable hard drive that is especially made for the rough conditions that the drone pilot typically goes through. The hard drive is lined with a durable bumper for fall protection, and even has slots for a micro SD card and a USB-C cable, allowing for quick transfers of videos and files even without a laptop.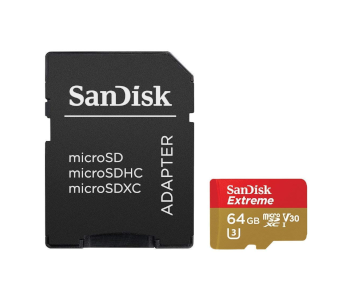 Having a portable hard drive is nice for long-term storage of videos, but it would still be a good idea to have a couple of extra micro SD cards for quick replacement in the middle of drone flight. We recommend the Extreme line of microSD cards from SanDisk, as these seem to have been designed with durability in mind. They are available in 32GB and 64GB capacities, accordingly capable of storing up to 40 minutes and 80 minutes of 4K 60fps videos. The Extreme microSD cards are capable of write speeds of up to 60 Mbps and read speeds of up to 90 Mbps, more than enough to keep up with the camera of the Inspire 1.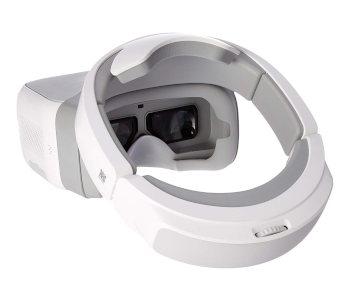 If drone flight had a nirvana state, it would have to be flight using FPV goggles. The superior camera and flight technology of the Inspire 1 is the perfect complement to the DJI FPV Goggles. It uses DJI's patented OcuSync technology to provide a first-person view of the high quality, low latency video feed from the Inspire 1.
These goggles were designed for long-term use with a comfortable design and up to 6 hours of battery life. DJI also offers a Racing Edition of their FPV goggles which works with even lower latency – absolutely perfect for those high-speed drone races.
Final thoughts
Despite its age, the DJI Inspire 1 remains one of the most popular drones for industrial and commercial uses. It is an exceptionally powerful drone that is loaded with a wide array of features making it a true classic. Since this drone is mostly used for commercial applications, having the right set of accessories is even more crucial. The reliability of the Inspire 1 is one of its selling points for commercial drone pilots, but realizing its full potential is mostly the pilot's job. With the right set of tools and accessories, the Inspire 1 will prove to be a timeless asset for any professional drone pilot.