Best Accessories for DJI Inspire 1 and Inspire 2 Drones
3D Insider is ad supported and earns money from clicks, commissions from sales, and other ways.
DJI continues to dominate the commercial drone market with their innovative and top-of-the-line drones that are designed for every type of drone enthusiast. Their Inspire line of products was made to appeal to the middle ground of drone users – those more advanced than the casual drone hobbyists, but not quite invested enough to be considered professionals. The Inspire 1 was the first drone under this line, and was released on November 2014, while the upgraded Inspire 2 was released almost exactly two years later.
The Inspire drones deliver top-of-the-line performance in terms of battery life, range, and speed. However, you can acquire a number of accessories to further enhance your drone experience. In this article, we list down the best accessories available in the market for your DJI Inspire drone.
Accessories available for both Inspire 1 and Inspire 2
1. SanDisk Extreme microSD Card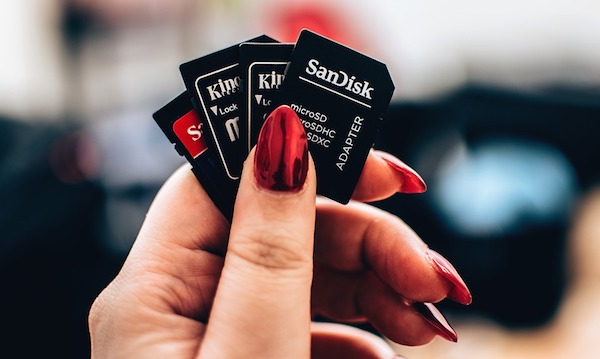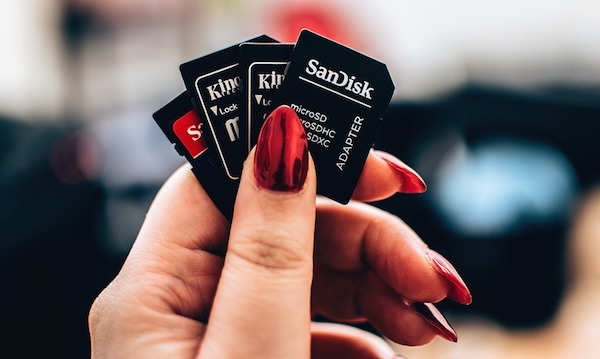 It would be very disappointing to be at the right time and place for the perfect drone shot, only to find out that you have ran out of storage space. This is why it's always a good idea to have a handful of spare microSD cards on hand. The SanDisk Extreme line of microSD cards were built with extra durability, allowing them to withstand the harsh conditions you may have to bring them to while taking your drone shots.
Available in 32GB and 64GB models, the SanDisk Extreme microSD cards are capable of write speeds of up to 60 Mbps and read speeds of up to 90Mbps. The 32GB variety can store up to 40 minutes of 4K 60fps video recording, while the 64GB variety can store up to 80 minutes of video of the same quality.


2. Seagate DJI Fly Drive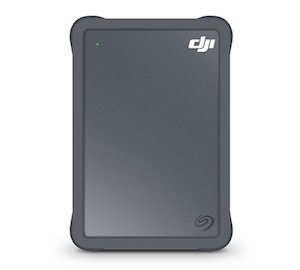 For your greater storage needs, you do not need to look further than the 2TB Seagate Fly Drive especially designed for DJI. Its exceptional capacity allows for storage of up to 60 hours of 4K 30fps video footage. The drive is designed with durable bumper, making it safe for travel in rough conditions and against accidental drops. The drive even comes with a UHS-11 microSD card slot and a reversible USB-C cable, allowing quick transfers of videos even while still out on the field.


3. CrystalSky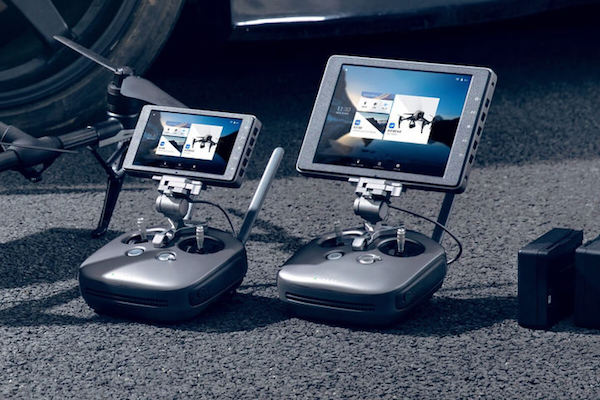 For clarity and quality of video feed, there are few products out in the market that can parallel those delivered by the CrystalSky line of LCD displays. Available in 5.5" and 7.85" sizes, the CrystalSky displays deliver optimized real-time video decoding and are designed for use with the DJIGO app. They are powered by a two-cell 4920 mAh battery, giving the monitors a longer operating time than most mobile devices (up to 6 hours for the 5.5" , and up to 5 hours for the 7.85")
The CrystalSky monitors can be readily mounted to the Inspire 2 remote controllers without needing an additional bracket. However, the CrystalSky Remote Controller Mounting Bracket will be needed to use the CrystalSky monitor with the Inspire 1 remote controller. They can also interface with the DJI FPV goggles to deliver high quality FPV video. Footage displayed on the CrystalSky monitor can be directly stored to microSD card using the dual microSD card slots.


4. CrystalSky Intelligent Battery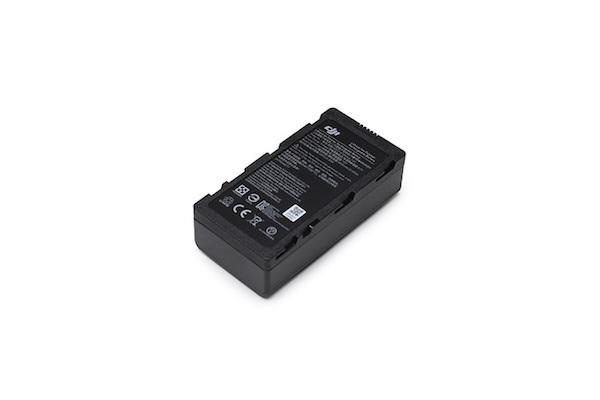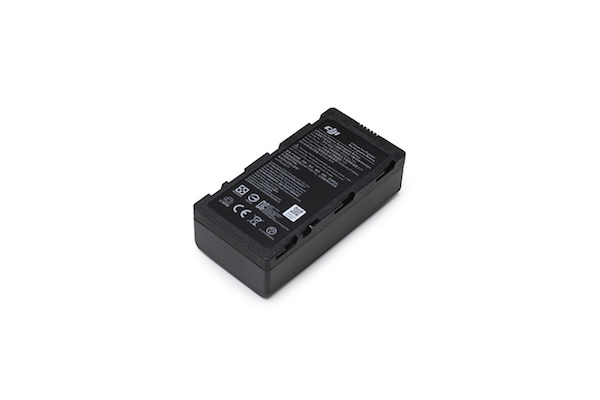 The 2-cell 4920 mAh intelligent battery for the CrystalSky monitor allows it to last longer than most mobile devices when displaying 4K video. This intelligent battery has exceptional performance even at low temperatures.


5. Remote Controller Lanyard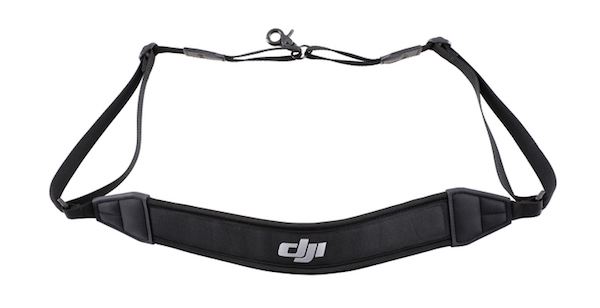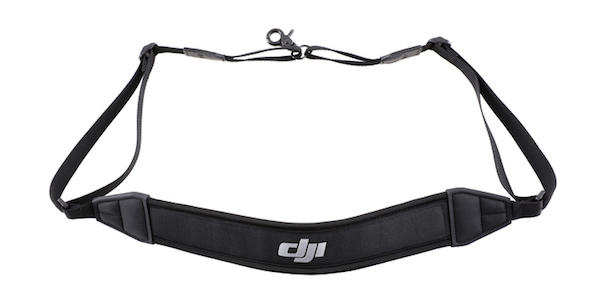 Anybody who has flown a drone using a remote controller for long periods of time can attest that it can get quite tiring and bothersome after a while. Connecting the remote controller to a lanyard which you can attach to your neck or shoulders removes the load from your arms, and allows you to perform other actions without setting down your remote controller. There are a variety of remote controller lanyards available in the market, and most of them are compatible with the DJI inspire models.


6. DJI Goggles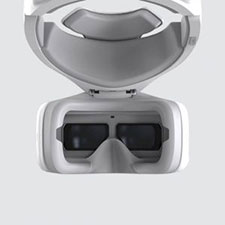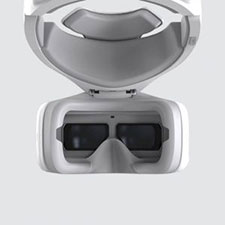 For the ultimate immersive experience, we recommend getting the DJI FPV goggles. These goggles deliver high-quality video feed, making it seem as if you were flying from the drone's cockpit. The OccuSync technology delivers seamless and long-range transmission of up to 1080p 30fps video from the Inspire's onboard camera.
The goggles were designed to be worn comfortably over long periods of time, and can operate for up to 6 hours. DJI also offers a Racing Edition which has better antennas and lower latency for those who are into high-speed drone flight.


Accessories for the DJI Inspire 1
1. DJI Inspire 1 TB47 and TB48 Intelligent Flight Batteries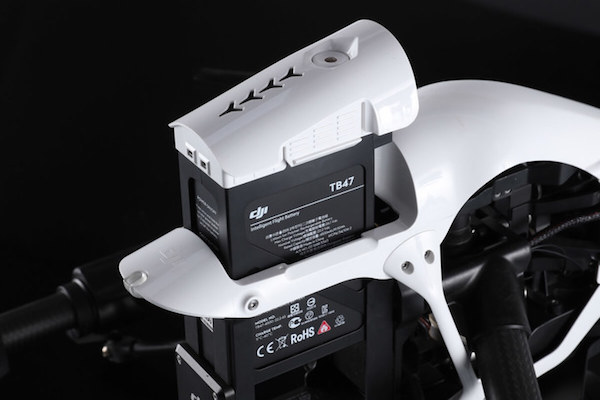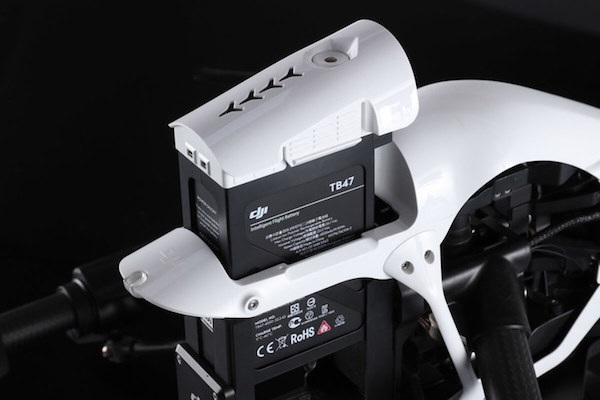 The batteries included in the DJI Inspire 1 are capable of delivering above average flight times, but time can and will breeze by when you're having so much fun. Spare batteries are arguably some of the best accessories that you can buy for your Inspire drone. DJI offers a 4500mAh battery pack, capable of providing a maximum flight time of 18 minutes, and a 5700mAh battery pack, which lasts slightly longer at 22 minutes.
These aren't your standard batteries, though. These so-called "intelligent" batteries allow you to estimate the remaining battery life while you are flying your drone, prompting you when there is only sufficient battery life to fly back. It also contains an intelligent charging system, and a built-in indicator that indicates the remaining battery life. With a sleek design that incorporates smoothly into the Inspire drone, these TB47 batteries provide very good value for money with their intelligent features and long flight times.


2. DJI Inspire 1 Battery Charging Hub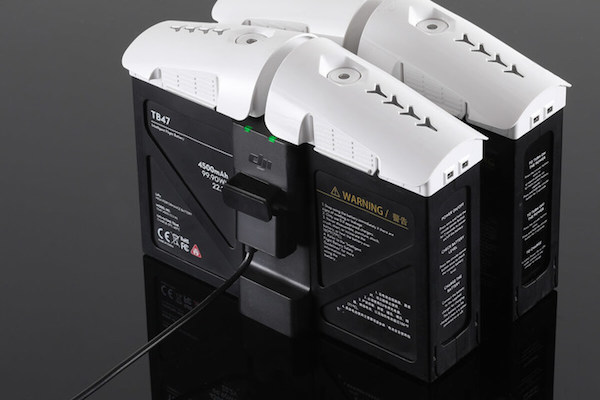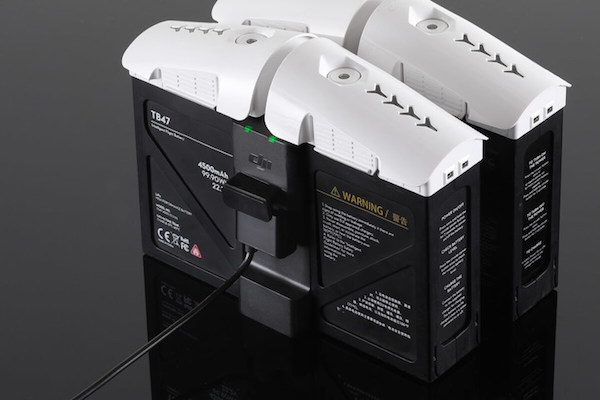 One downside to having so many spare batteries is the need to charge them separately. DJI offers a practical solution to this problem. The Inspire 1 Battery Charging Hub can accommodate up to four batteries at a time, and can charge either TB47 or TB48 models. The hub ensures safe and optimal charging with its intelligent charging management system. Given an option, the hub prioritizes charging the battery with the highest remaining power before moving on the next battery.
Monitoring the charging process is made easy with built-in LED indicators. The hub is lightweight and easy to carry, making it convenient to bring around for those long trips. Take note that the hub needs to be connected using the Inspire 1 charger and cord, which should be included in your drone.


3. Spare propellers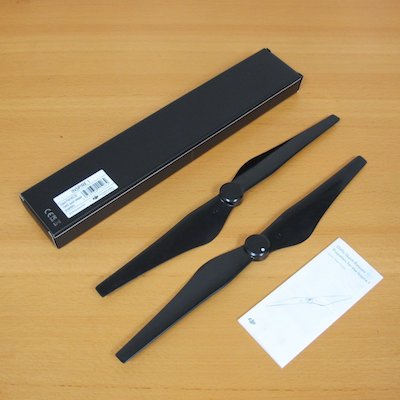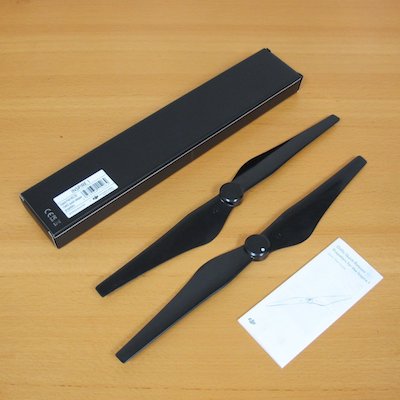 Propellers being one of the most fragile parts of a drone, having spares ensures that you can keep on flying even after a particularly bad crash. DJI offers a variety of options for spare propellers for the Inspire 1: aside from the standard 1345 propellers (available in yellow and white tips), the 1345T model comes with a quick release mechanism, while the 1360T model is designed for high-altitude operations.


4. Inspire 1 Lens Filter Kit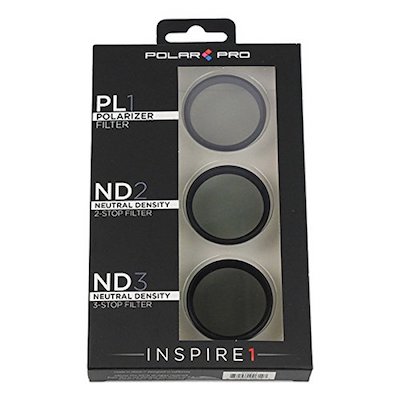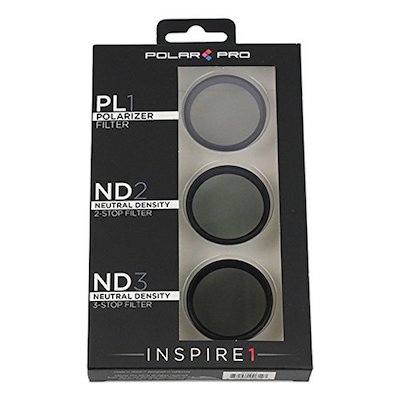 For those who are into drone photography, there are only a few things that can be more frustrating that being on location for the perfect shot only to have it ruined by too harsh lighting conditions. Having a set of lens filters ensures that you stay in control of your drone shots even under very bright sunlight.
The lens filter kit offered by Drone World contains an ND8-PL, and an ND16-PL, which cuts light from 3 to 4 stops. The included CPL+ circular polarized lens filter provides UV protection, ensuring that your photos will come out vibrant even in harsh sunlight. The kit is rounded out nicely by the ND2-400 variable lens filter which can be rotated to adjust from ND2 to ND400, delivering the perfect setting in any type of lighting condition.


5. Anbee Tablet Sunshade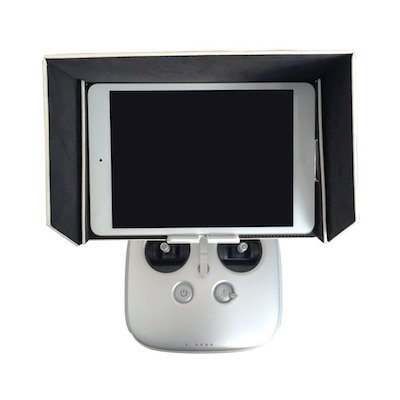 Relying on an LCD screen, such as that in your smartphone or tablet, to view the live video feed from your drone can be quite problematic on a very bright day due to glare from the sunlight. This is why we would never leave home without a reliable sunshade, such as the Anbee Tablet Sunshade. This sunshade snaps on quickly and easily to the Inspire 1 remote control, and is compatible for a large array of tablets and smartphones.


6. Go Professional Inspire 1 Landing Mode Tough Case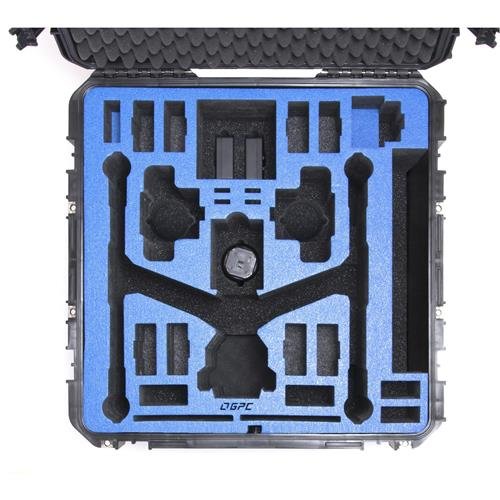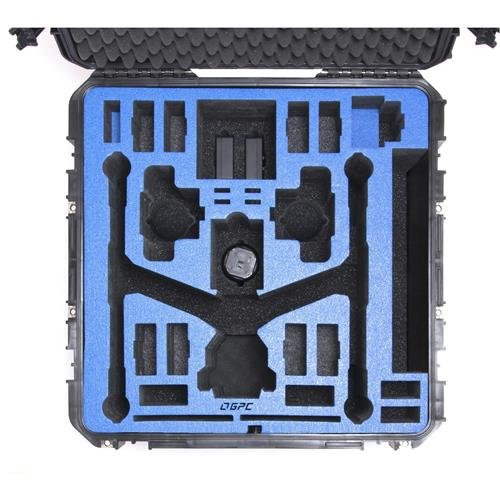 Being one of the more expensive drone models in the market, you would naturally want to protect your Inspire 1 from damage during travel. The Go Professional Inspire 1 case is designed specifically for the Inspire 1 drone and its accessories with its customized compartments housed in soft but durable foam packing material. You can travel comfortably and confidently with this hard plastic case that is shock-proof, water-proof, and is built to protect against UV radiation, corrosion, fungus, and solvents.
The case is large enough to accommodate the Inspire 1 drone, up to 6 extra batteries, the camera box, the battery charging hub, the power adapter, the lens kit, spare propellers, and other smaller accessories. Moreover, the case comes with a retractable handle and durable wheels, making moving around a breeze even with all of its weight.


Accessories for the DJI Inspire 2
1. DJI Inspire 2 TB50 Intelligent Flight Battery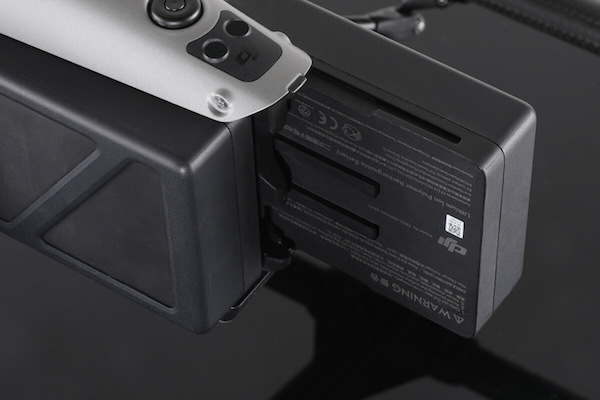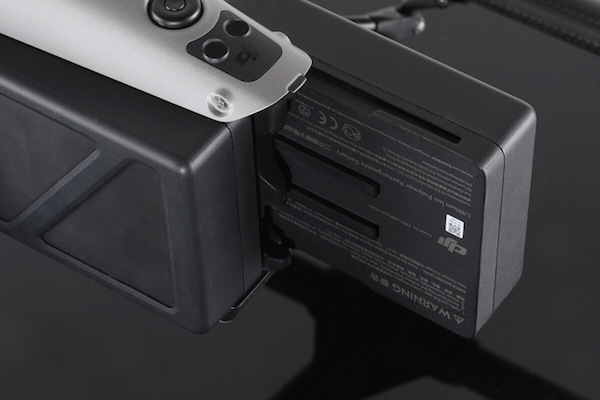 Similar to the Inspire 1, the DJI Inspire 2 comes with its own especially designed battery pack. The powerful TB50 intelligent flight battery has a capacity of 4280 mAh, capable of providing up to 27 minutes of flight time with the Zenmuse X4S camera and up to 25 minutes with the Zenmuse X5S camera.
This intelligent flight battery also comes with a smart battery management system which constantly monitors battery status. Battery performance has been further optimized with the 70W self-heating system which heats the battery up to the optimal temperature of 41 °F, ensuring exceptional performance even in low-temperature conditions. The battery makes available all pertinent information, such as battery level and temperature, to the pilot via the DJI GO app.


2. Inspire 2 Battery Charging Hub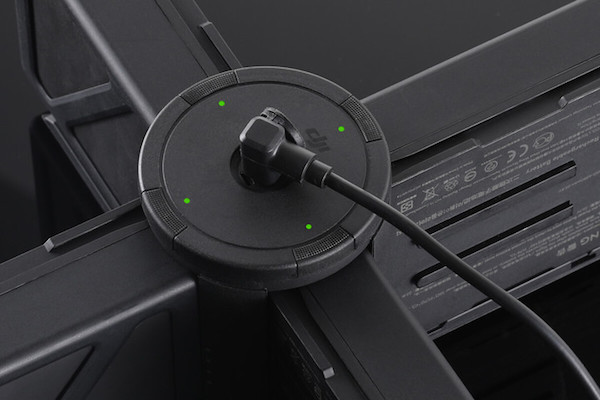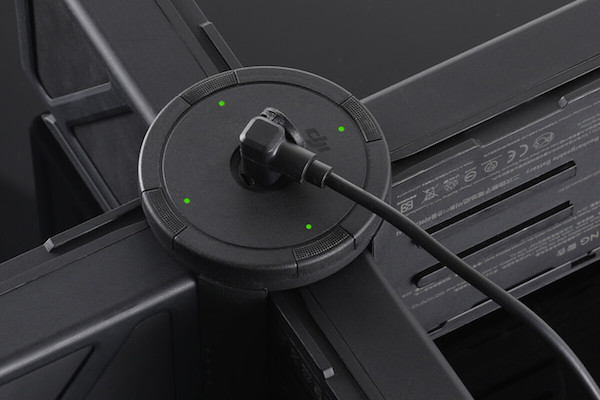 The sleek and stylish battery charging hub designed for the Inspire 2 can charge up to four batteries at the same time, and is also equipped with an intelligent charging management system. The charging hub charges batteries at sequence according to their remaining battery levels, ensuring that fully charged batteries are made available at the shortest time possible. Its modular and lightweight build makes it convenient for transporting around on long trips.


3. DJI Battery Station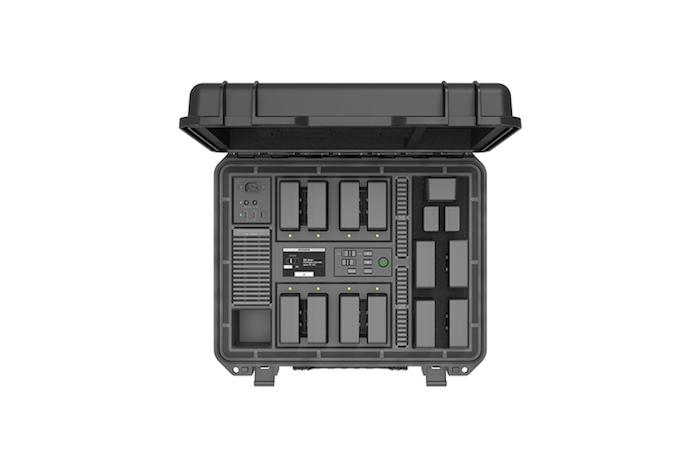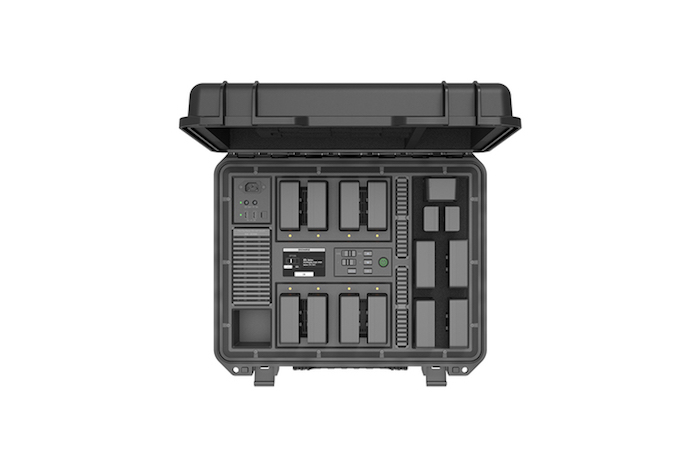 A clear step-up from the battery charging hub, the DJI Battery Station can charge up to eight TB50 batteries and has storage space for an additional four more. Multiple ports in the battery stations also allow you to charge the Inspire 2 remote controller, the intelligent battery for the CrystalSky LCD display, and an additional mobile device. With such flexibility and capacity, the DJI Battery Station is the complete solution to all the charging needs of your Inspire 2 drone kit.
The Battery Station also comes with a cooling mechanism to avoid overheating of the batteries during charging. Aside from charging, it also comes with a discharging feature which may come in handy when transporting your batteries or when storing them over a long period. The Battery Stations even comes with sturdy wheels and telescopic handle for easy and safe transportation of your Inspire 2 batteries and accessories.


4. DJI Focus Handwheel 2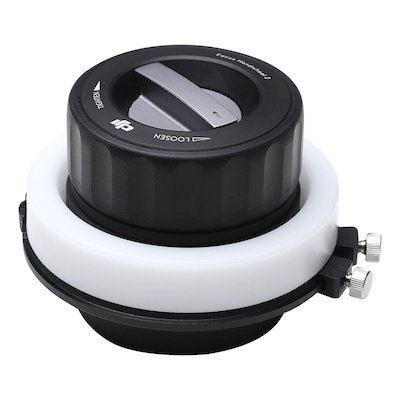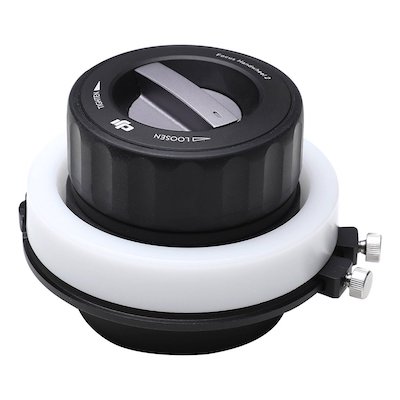 The DJI Focus Handwheel 2 attaches to the Inspire 2 remote controller and provides more precise control of the onboard camera's aperture, focus, and zoom. Designed for the hardcore drone photographer, the Handwheel provides better and more refined control than what can be achieved using the DJIGO app. Take note that the DJI Focus Handwheel 2 Remote Controller Stand will be needed to attach this accessory to the standard Inspire 2 remote controller.


5. DJI Inspire 2 CINESSD
When recording high-quality 4K or 5.2K video using the Inspire, it is recommended to store the videos in the DJI Inspire 2 CINESSD, which supports videos in the CinemaDNG file format. The drives are available in 120GB, 240GB, or 480 GB. Write speeds of up to 4.2 Gbps can be expected, providing rapid and seamless video data storage. It features four PCI Express ports and supports FAT32/exFAT file formats. The increased capacities provided by the CINESSD allow for the recording of the more storage-intensive RAW or CinemaDNG file formats.


6. Inspire 2 X5S Lens Filter Kit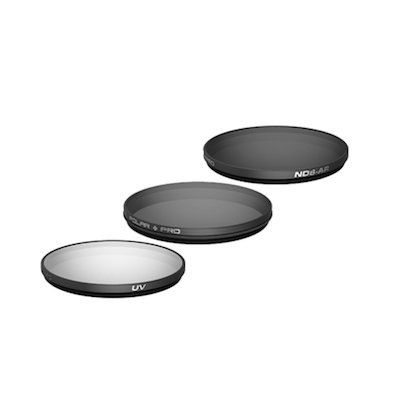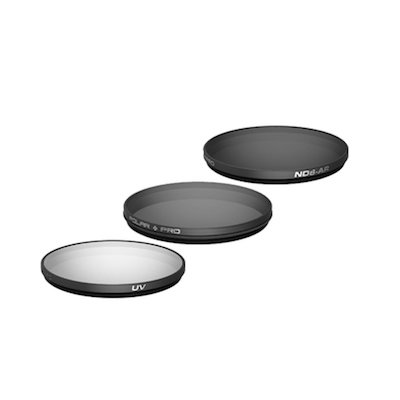 The lens filters included in this kit are designed specifically for the Inspire 2, and allows for greater degree of control of light when shooting photos or videos with the Inspire 2 and the Zenmuse X5S camera. Included in this lens kit are the ND8-PL and ND-16 PL polarizing lenses that cut the light by 3 stops and 4 stops, respectively.
The set also includes the variable ND2-400 lens filter, which can be adjusted to reduce light from ND2 to ND400 with just a twist of the lens filter. Finally, the set includes the CPL Circular Polarized lens which reduces UV light exposure, resulting in photos that are more vibrant and less over-exposed.