The Battle of the Pros: DJI Mavic 2 Pro vs. Phantom 4 Pro V2.0
3D Insider is ad supported and earns money from clicks, commissions from sales, and other ways.
It's a testament to the success of the DJI brand that they have managed to become very popular for both recreational and professional drone pilots. The DJI drones are some of the easiest to learn, even for people with zero drone flight experience. They aren't exactly the most affordable drones, but they offer great value considering the level of cutting-edge technology features they have.
What makes these two drones so special?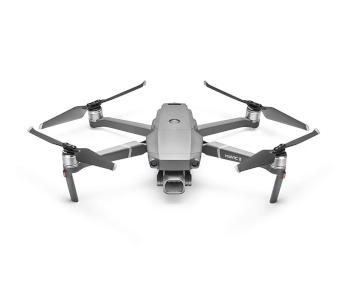 DJI's line of "prosumer" drones is particularly popular because they offer professional-grade quality and features in a price tag that is still accessible to casual drone fans. For a time, the Phantom 4 Pro was the gold standard of prosumer drones. The Phantom 4 Pro was instantly iconic back when it was released more than three years ago with its white body and features that blew away most of the competition. The original Phantom 4 Pro is no longer being produced as DJI has released a version 2.0, which comes with an improved propulsion system and OcuSync transmission technology.
The Mavic 2 Pro was released at a time when ultra-portable drones dominated the market. With features that can rival any professional-grade drone, the Mavic 2 Pro challenged the possibilities of the technology that can fit into the type of drone that can fit into your jacket pocket. Up to now, the Mavic 2 Pro's uniquely sophisticated technology has allowed it to reign supreme over the market for ultra-portable drones.
Considering that both these drones are loaded with features that make them worthy of the "Pro" qualifier, which one of them offers better value in 2019? Read on as we dissect what makes each of these drones tick and what advantages they have over the other.
Price
First things first: the main reason that these drones are being compared side by side is because they have roughly the same price tag. The prices may vary based on the retailer but should fall between $1400 to $1500. As we've mentioned, these drones aren't exactly cheap but also aren't so expensive that casual or recreational drone pilots would not consider buying them. For professional drone pilots, a professional-grade drone at this price is considered surprisingly cheap.
Advantage: None
Design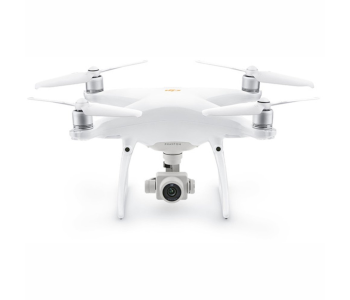 The Mavic 2 Pro and the Phantom 4 Pro V2.0 are two drones that could not look more different from each other. The design of the Phantom 4 Pro V2.0 with its white color scheme and permanent landing gear has become iconic in the drone community and has been copied by dozens of other brands. It's easy to spot the real deal, though, even in a sea of imitations.
On the other hand, the Mavic 2 Pro does not make any significant departures from the standard ultra-portable drone design. While it certainly looks great, it can be hard to tell a Mavic 2 Pro apart from the original Mavic Pro from afar.
We'll have to give the advantage on design to the Phantom 4 Pro V2.0, if only because it's a classic that will be remembered years from now. If you're thinking of using a drone to offer professional services, few drones scream "professional" better than the iconic Phantom 4 Pro V2.0.
Advantage: Phantom 4 Pro V2.0
Portability
The Phantom 4 Pro V2.0 measures 11.4 x 11.4 x 7.7 inches and weighs close to 3 lbs. While there are certainly drones that are bigger than the Phantom 4 Pro V2.0, you'll still need to use a hefty backpack or carrying case to bring this drone around on your gigs.
On the other hand, the Mavic 2 Pro is an ultra-portable drone that can fit on any standard backpack or shoulder bag. Weighing just around 2 lbs. and measuring 8.4 x 3.6 x 3.3 inches, the Mavic 2 Pro may be one of the biggest entries in the DJI Mavic line, but it's still considered pretty darn small and light. If you travel at all with a drone, then the Mavic 2 Pro is by far the more convenient option.
Advantage: Mavic 2 Pro
Flight time
Both the Mavic 2 Pro and the Phantom 4 Pro V2.0 enjoy the benefits of extended flight times due to the strides taken by DJI to enhance the design of electronic speed controller (ESCs) and propellers in their newer drones. By utilizing a sinusoidal signal instead of the old step-signal, the propeller motors of both drone models are more efficient and quieter.
According to DJI, the Mavic 2 Pro can fly up to 31 minutes on a single battery cycle under ideal conditions. This is only 1 minute longer than the published flight time of the Phantom 4 Pro V2.0. Of course, these flight times can easily be influenced by wind conditions, flight speed, and degree of camera use. With so many variables in play, we'll call flight time as equal between the two models.
Advantage: None
Camera
The Phantom 4 Pro V2.0 has almost the same camera as the original Phantom 4 Pro, although its accessory components have been improved in a few minor ways. The camera has a 1-inch 20MP sensor that can capture 4K video at an impressive 60 fps framerate. The framerate can be increased to 120 fps by reducing the video resolution to 1080p. It has a mechanical shutter instead of the rolling shutter of the original Phantom 4 Pro, which reduces photo and video distortion due to the motion of the drone.
A feature that is quite unique to the Phantom 4 Pro V2.0 is the Cinematic 4K resolution, also known as 4K DCI. This is a wider aspect ratio which may not be relevant to some drone pilots but is highly valued in the professional filmmaking industry. The 2.0 version has also been upgraded with a variable aperture that allows you to make on-the-fly adjustments for a variety of lighting conditions.
The camera of the Mavic 2 Pro is no lightweight, either. In fact, it has the most impressive camera setup of any ultra-portable drone available in the market today. The Mavic 2 Pro boasts of having a Hasselblad camera with a 1-inch CMOS sensor. It can capture 20MP photo and 4K video, although its framerate at 4K video recording is limited to 30 fps. It can also record 1080p video at 120 fps.
A strength of the Mavic 2 Pro's Hasselblad camera is its wide dynamic range that produces more vibrant colors in photos. It's also one of the first few ultra-portable drones to feature a camera with an adjustable aperture, although it's low-light performance is a bit noisier compared to the Phantom 4 Pro V2.0.
The camera of the Mavic 2 Pro has a rolling shutter, which performs worse during motion than a mechanical shutter. This difference between the two models could greatly affect the quality of results of automated mapping missions where practically all images are captured while the drone is moving. The Mavic 2 Pro also does not support Cinematic 4K resolution.
It's a close call, but we think the overall camera quality of the Phantom 4 Pro V2.0 is better. By improving on the camera of the original Phantom 4 Pro, the 2.0 version offers more features that professional drone pilots will appreciate.
Advantage: Phantom 4 Pro V2.0
Internal storage
While both drones have a slot for SD cards for storage of the photos and videos that you capture, the Mavic 2 Pro has a backup 8GB internal storage in case you no longer have any space on your SD cards. This could be a lifesaver if you're doing a commercial drone gig and you run out of removable storage space at the middle of the day.
Advantage: Mavic 2 Pro
Obstacle avoidance
Obstacle avoidance is a field that DJI seems to improve on with every subsequent release. This statement alone gives insight on which drone has a better obstacle avoidance system – it's the Mavic 2 Pro, which was just released last year.
This doesn't mean that the Phantom 4 Pro V2.0 is a slouch in the obstacle avoidance department. With the FlightAutonomy system, the Phantom 4 Pro V2.0 has been equipped with dual rear vision systems and an infrared sensing system that provides obstacle sensing in five directions and obstacle avoidance in four directions. This degree of obstacle detection and avoidance was already pretty top-of-the-line at the time when then Phantom 4 Pro V2.0 was released.
However, the Mavic 2 Pro (as well as the Mavic 2 Zoom) blew all competitors out of the water with its 6-direction obstacle avoidance system. The Mavic 2 drones were outfitted with vision sensors at the rear, front, downward, and lateral directions. Further augmenting the system are infrared sensors both at the top and bottom. This effectively gave the Mavic 2 Pro an omnidirectional avoidance system – a whole 360-degree coverage.
Advantage: Mavic 2 Pro
Flight performance
In terms of power and speed, there isn't much of a difference between the Mavic 2 Pro and the Phantom 4 Pro V2.0. They can both reach top speeds of 45 mph, although there's probably little reason for you to be flying your expensive drone anywhere close to this speed.
However, the difference lies in flight stability. This is where the added weight and size of the Phantom 4 Pro V2.0 comes into play. Since the Mavic 2 Pro is so small and light, it is more prone to drifting when it's particularly windy outside.
This really isn't as big of a problem because both drones are equipped with GPS and 6-axis gyro stabilization. This means that they are able to correct their positions or flight paths when they drift away from where they should be. Still, the extra stability of the Phantom 4 Pro V2.0 gives it a very slight edge.
Flight and camera modes
For many professional drone photographers, a camera drone with a rich set of autonomous camera and flight modes is a huge help in framing shots and capturing videos with unique and dynamic effects. The Phantom 4 Pro V2.0 comes with the usual set of autonomous flight modes as many other DJI drones, such as TapFly, Draw, Gesture, Tripod, and ActiveTrack. While these modes are certainly useful and can be combined to come up with great shots, they also don't offer anything that hasn't already been available to drone photographers in the last couple of years.
With the Mavic 2 Pro, DJI has greatly augmented the usual list of flight modes and camera modes. Aside from the typical modes like ActiveTrack, Waypoints, or POI, the Mavic 2 Pro is also capable of more creative modes like Boomerang, HylerLapse, and HyperLight. If you're a professional drone filmmaker looking to create shots with effects that have never been seen before, then you'll find the Mavic 2 Pro much more interesting.
Overall tally
Summarizing the results of our comparison, we can come up with a final score for each drone model being assessed.
| Parameter | DJI Mavic 2 Pro | DJI Phantom 4 Pro V2.0 |
| --- | --- | --- |
| Price | 1 | 1 |
| Design | | 1 |
| Portability | 1 | |
| Flight time | 1 | 1 |
| Camera | | 1 |
| Internal storage | 1 | |
| Obstacle avoidance | 1 | |
| Flight performance | | 1 |
| Flight modes | 1 | |
| TOTAL | 6 | 5 |
Looking at the total scores, the DJI Mavic 2 Pro just barely beats out the DJI Phantom 4 Pro V.20. It obviously had the edge in terms of portability, but also had a superior obstacle avoidance system and set of autonomous flight modes.
However, the advantage of the Phantom 4 Pro V2.0 in terms of camera quality and flight performance cannot be discounted. It can even be argued that these characteristics are some of the most important that a professional drone pilot should consider.
Final thoughts
If we compare the DJI Mavic 2 Pro and the DJI Phantom 4 Pro V2.0 to determine which one is better, only one clear conclusion can be made: both these drones so similarly excellent that deciding which one is superior is a matter of what metric you prioritize. Is camera quality more important, or would you rather have a drone that you can easily bring along with you on your trips? Do you enjoy playing around with automatic flight modes, or would you rather take the reins all the time and fly your drone manually? Do you prefer a drone with a playful design or a drone that looks like it's designed for serious business?
Whichever model you choose, you can be confident that you will be using a drone which is considered one of the best models in the prosumer drone market. With their excellent quality, top-of-the-line cameras, and user-friendly flight controls, either one of these drones will be the perfect companion for your future career as a professional drone pilot.