Hands-on Review of the New DJI Mavic Air 2: Is It the Best Drone Ever?
3D Insider is ad supported and earns money from clicks, commissions from sales, and other ways.
Every time the competition comes within striking distance, DJI releases a new product that blows them out of the water. The Mavic Air 2 is perhaps the biggest example of that so far.
Companies often limit the features of their cheaper offerings so they don't affect sales of higher margin products. DJI has boldly opted to do the opposite with their new drone. With a price of just $799, the Mavic Air 2 offers extremely high value-per-dollar and brings advanced features to a mid-range drone.
Drones are improving on battery life, getting better camera sensors, and becoming more rugged. The Mavic Air 2 does all three. It features a 34 minute battery life and it has a larger camera sensor capable of 4K at 60 frames per second. The build quality has significantly improved too – and it sports a design similar to Mavic Pro drones.
If you liked the original Mavic Pro, you will find the Mavic Air 2 to be familiar yet much improved. It has the same sleek look but it's 22% lighter than the original Mavic Pro that was launched in 2016.
DJI sent an early review unit of the Mavic Air 2 for us to review. We include a lot of information on the new drone below.
 
Mavic Air 2
Mavic Air
Mavic Mini
Mavic Pro Platinum
Mavic 2 Pro
Mavic 2 Zoom
Camera
1/2" Sensor
1/2.3" Sensor
1/2.3" Sensor
1/2.3" Sensor
 1" Sensor
1/2.3" Sensor
Video Transmission System
OcuSync 2.0

10 km 1080p

Enhanced Wi-Fi

4 km 720p

Enhanced Wi-Fi

4 km 720p

OcuSync 1.0

7 km 1080p

OcuSync 2.0 8 km

1080p

OcuSync 2.0 8 km

1080p

Weight
570 grams
430 grams
249 grams
743 grams
907 grams
905 grams
Flight Time
34 Mins
21 Mins
30 Mins
30 Mins
31 Mins
31 Mins
Newly Added and Key Intelligent Features
APAS 3.0,
Hyperlapse,
FocusTrack
APAS 2.0,
QuickShots,SmartPhoto
Quickshots
ActiveTrack 1.0,

FlightAutonomy, Obstacle Detection

ActiveTrack 2.0, Quickshoots,

Hyperlapse

ActiveTrack 2.0, Quickshoots,

Hyperlapse,

Dolly Zoom

Obstacle Sensing Direction
Forward, backward, and downward
Forward, backward, and downward
Downward
Forward, backward, and downward
Omnidirectional
Omnidirectional
Highest Video Resolution and Frame Rate
4K/60fps at 120 Mbps
4K/30fps at 100 Mbps
2.7K/30fps at 40 Mbps
4K/30fps at 60 Mbps
4K/30fps at 100 Mbps
4K/30fps at 100 Mbps
Max ISO Range
100-6400
100-3200
100-3200
100-3200
100-12800
100-3200
Highest Photo Resolution
12 and 48 MP
12 MP
12 MP
12 MP
20 MP
12 and 48 MP
Portability Score
Super High
Super High
Extremely High
High
High
High
Camera
The Mavic Air 2 comes with a 15% larger sensor than its predecessor. This allows the camera to capture more light and results in a cleaner image. Larger sensors can provide greater dynamic range and better color accuracy as well.
The Mavic Air 2 is the only consumer DJI drone other than the Phantom 4 Pro V2.0 that can shoot in 4K at 60 frames per second. DJI has utilized the higher frames per second to make it the only DJI drone capable of slow-motion videos at 240fps at 1080p.
The Mavic Air 2 has a dramatically better camera than the Mavic Mini, which shoots 2.7K video at 30 frames per second.
The bitrate of the Mavic Air 2 has improved from 100 Mbps in the original to 120 Mbps. Additionally, the max ISO range has gone from 100-3200 to 100-6400, which improves low light performance.
The Mavic Air 2 has everything you need for advanced editing. It supports the highly improved H.265 video codec. It also offers a D-Cinelike color profile and RAW photography.
Battery Life and Remote Controller
One of the downsides of the original Mavic Air was its battery life of 21 minutes. The Mavic Air 2 features a dramatically improved battery life of up to 34 minutes, which is longer than the Mavic Mini at 30 minutes.
DJI has redesigned the controller for the Mavic Air 2. It boasts a long battery life and your phone is much more secure with the built-in clamp being at the top of the controller. Additionally, it's a lot easier to plug your phone into the controller, since the cable is no longer routed through the grip. The clamp also acts as the antenna.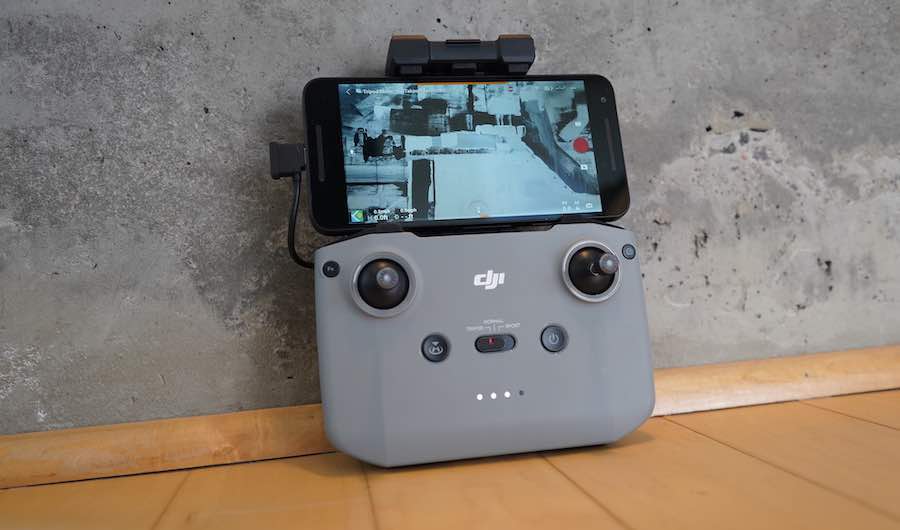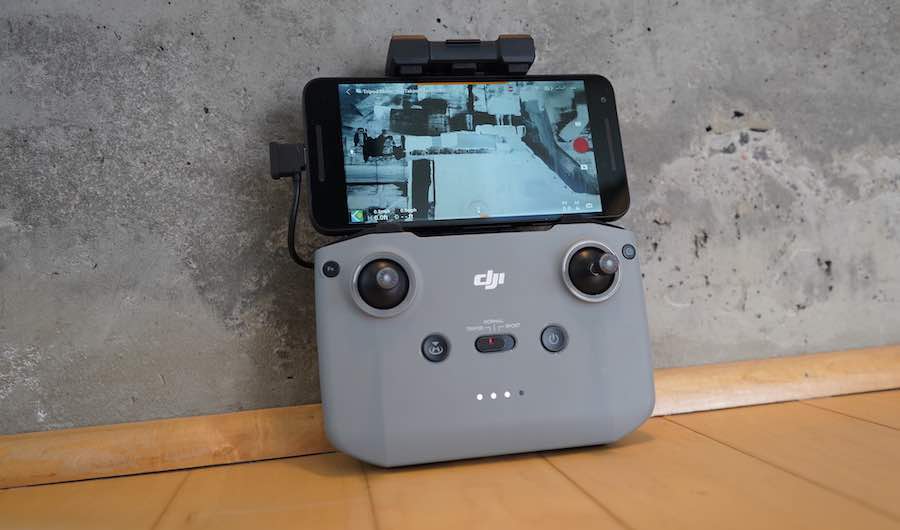 The only downside to the new controller is that it's a little bit bigger than the previous version. Still, it's a comfortable design that feels natural to hold.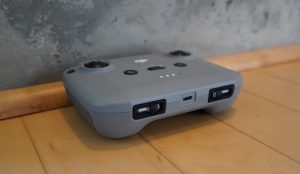 You'll be happy to know that the thumbsticks for the new controller screw on and off. The new controller has slots where the thumsticks can be safely stored. This prevents the controls from being broken during transportation and it's a nice added touch. Finally, the controller has a sliding knob to change the drone from tripod, normal, and sport mode.
Portability and Size
While it's slightly heavier at 570 grams than the original Mavic Air (430 grams), it is significantly lighter than the original Mavic Pro at 734 grams or the Mavic 2 Pro at 907 grams. The Mavic Air 2 offers the best mix of features and portability currently available.
The DJI Mavic Air 2 is 180x97x84 mm when folded. This compares to 140×82×57 mm for the Mavic Mini and 198x83x83 for the Mavic Pro Platinum.
The Mavic Air 2 can withstand wind well despite its small size. The drone is highly-responsive and you can fly it with confidence in diverse conditions. DJI's tests have shown the max wind resistance to be 8.5-10.5 m/s.
OcuSync 2.0
One of the best ways to fly a drone is by using first-person-view (FPV). This allows you to use goggles to see using the drone's camera. DJI has dramatically improved on the FPV experience of the original Mavic Air.
The original Mavic Air did not have DJI's advanced OcuSync system. Instead it relied on WiFi that could transmit 720p at 4 km. The Mavic Air 2 comes with OcuSync 2 and it can transmit 1080p footage at up to 10 km or roughly 6 miles.
DJI has made improvements to OcuSync 2 for the Mavic Air 2. It auto-switches between 2.4 and 5.8 ghz to minimize interference and the range has improved by about 2 km. OcuSync 2.0 utilizes H.265 encoding for a higher quality image at the same bandwith.
It's important to know that drones must remain in line of sight in the United States and it's recommended that you use a visual observer and follow all laws.
AirSense
In line with the slew of improvements DJI has made to the Mavic Air, the new version is the first DJI drone to include AirSense. AirSense will warn you if other aircraft are nearby so you can can safely maneuver out of the way and land.
DJI will only initially ship AirSense enabled Mavic Air 2 drones to the United States. The FAA has strong ADS-B requirements for manned airplanes and helicopters. ADS-B systems broadcast the precise location of aircraft. This is what AirSense uses to detect the presence of aircraft.
APAS 3.0
DJI has improved their obstacle avoidance system on the Mavic Air 2. This allows for improved follow-me performance and it has increased the ability to plan automatic flights. APAS 3.0 is not available in 4K at 60 fps and at 1080p at 240 fps.
Modes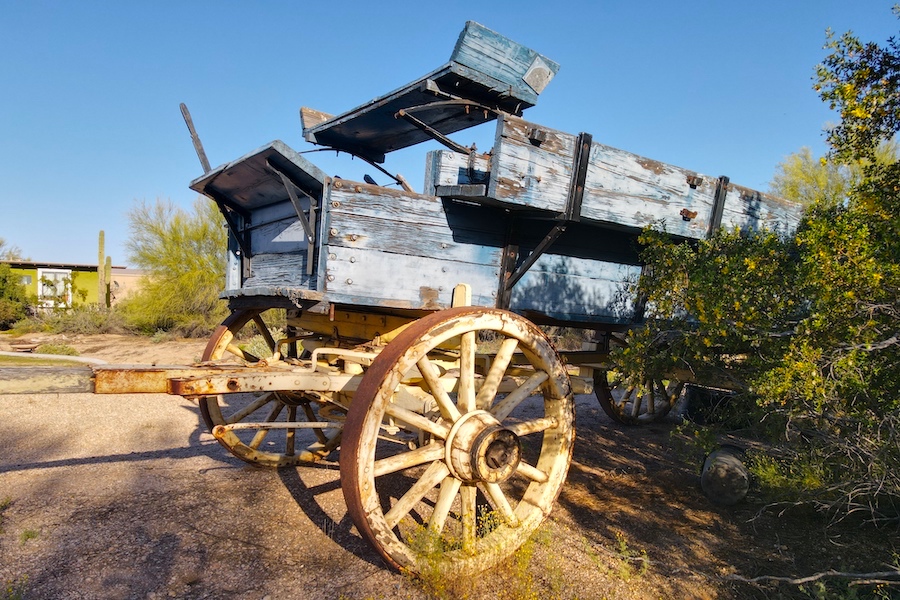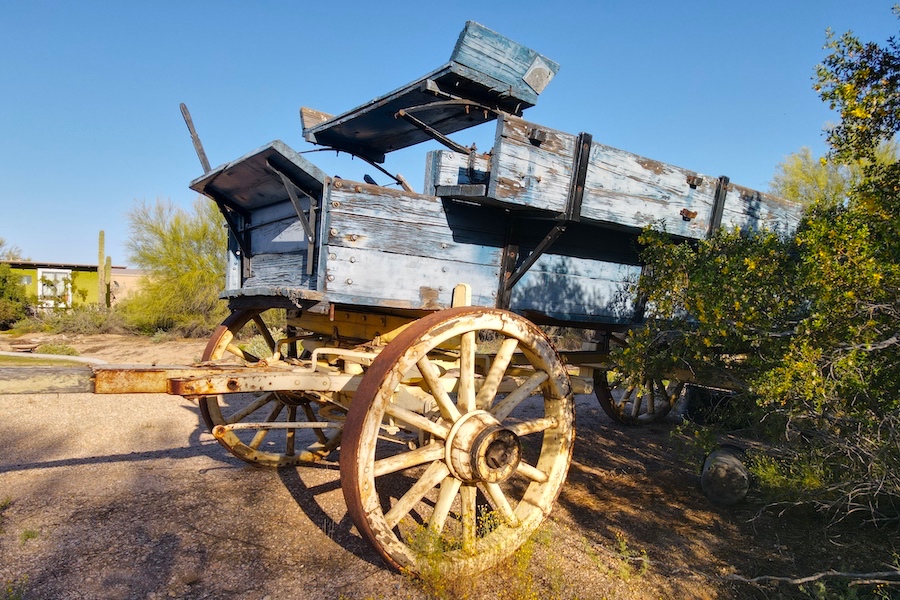 DJI has added a ton of new intelligent flight features to the Mavic Air 2. It now uses ActiveTrack 3.0, Point of Interest 3.0, and Spotlight 2.0. All of these modes have been improved from previous versions. DJI is also offering HDR across numerous modes.
DJI has made getting high-quality photos a lot easier with SmartPhoto. This integrates Hyperlight, HDR, and Scene Recognition all in one mode. This makes it easier for inexperienced drone pilots to get great-looking photos.
DJI Care Refresh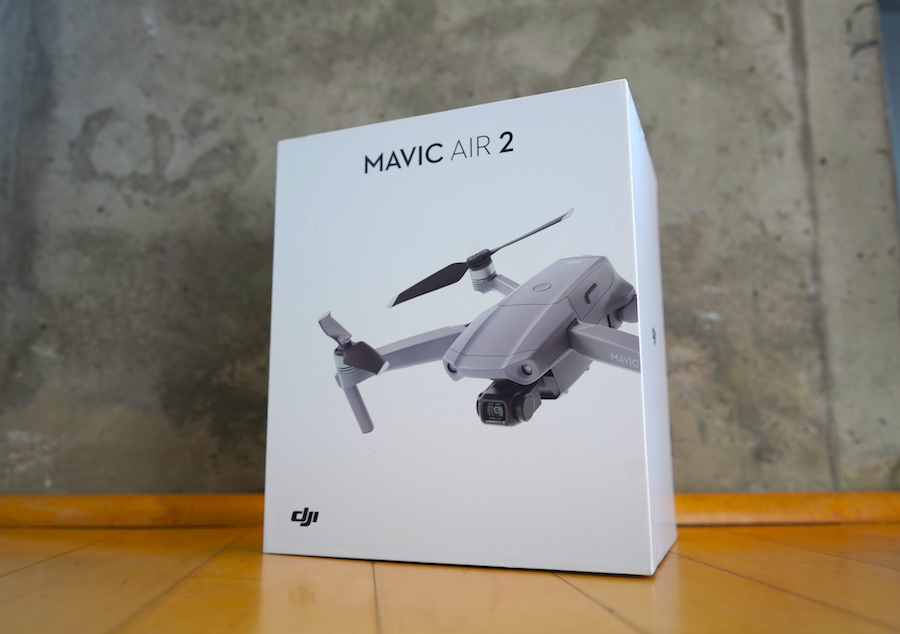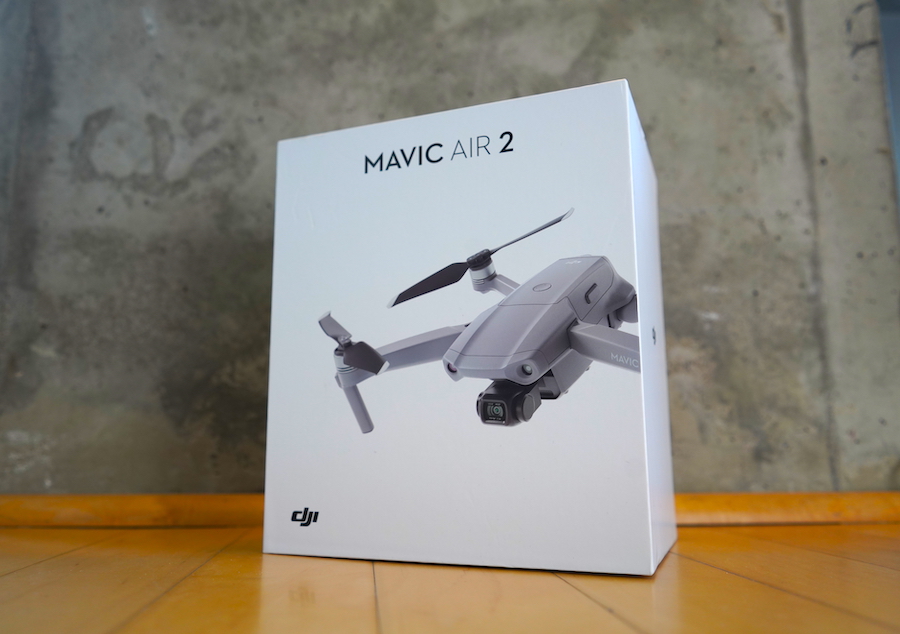 As with other DJI drones, you can purchase DJI Care Refresh for the Mavic Air 2. This provides you with up to two replacement drones if you crash or damage your drone within 1 year. DJI Care Refresh users get VIP support and free two-way shipping too.
Pricing
The Mavic Air 2 is available for $799. The standalone drone comes with the controller, one battery, two extra propellers, and cables. DJI is also selling a combo bundle for $988, which comes with additional batteries.
Verdict
Since drones first appeared there has been a huge difference in performance between mid-range and higher-end drones. DJI has brought numerous advanced features to the Mavic Air 2 with virtually no sacrifices. It's abundantly clear this is the best drone you can buy for the money right now – and it's not even close.
The Mavic Air 2 is an improved and lighter version of the original Mavic Pro that we've all come to know and love. It offers a fantastic battery life and a phenomenal camera.
What more could you ask for?
Rating: 4.9/5