10 Best DJI Mavic Air Drone Accessories
3D Insider is ad supported and earns money from clicks and other ways.
The Mavic Air is the latest drone released by DJI, and boasts of being ultra-portable while still having an array of impressive features such as a 4k camera with 3-axis gimbal, 8GB of storage, and hand gesture controls. Even though it is one of the most advanced drones in the market today, we still recommend getting a few accessories so you can maximize the capabilities of your Mavic Air. In this article, we list down the top 10 accessories that we recommend for the Mavic Air.
1. Mavic Air Intelligent Flight Battery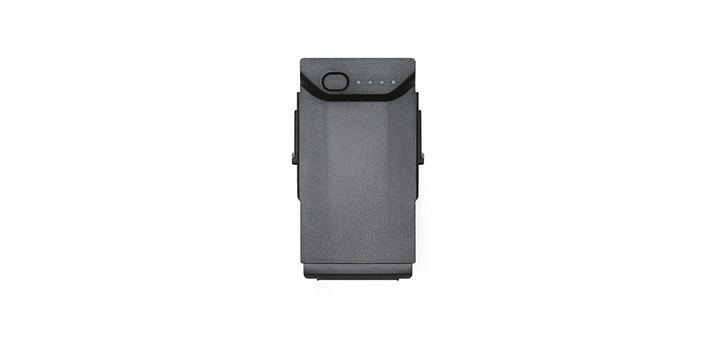 The battery that is pre-included with the Mavic Air can deliver an impressive flight time of up to 21 minutes. This can be considered above average, but you never know when you might need more. This is why it is always a good idea to carry around a few extra batteries so you don't miss that perfect drone shot.
The Mavic Air Intelligent Flight Battery is made of high-density lithium, and comes with the standard intelligent battery management system we have come to expect from DJI drones.

2. Mavic Air Battery Charging Hub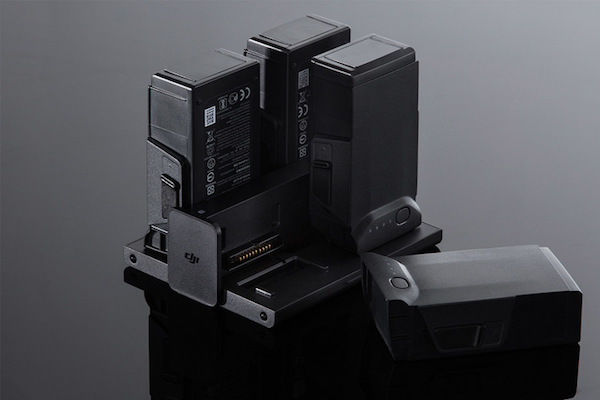 Due to its compact and simple design, it is hard to believe that the Mavic Air Battery Charging Hub can charge up to four Mavic Air Intelligent Flight Batteries. Charging batteries individually can be quite bothersome and impractical, and this battery provides an elegant solution.
This charging hub charges several batteries on a sequence according to their remaining battery levels, so your batteries will be good to go at the shortest possible time. Its sleek and compact build also makes it easy to pack and transport, so you can bring it with you easily on those long trips.

3. Mavic Air Propeller Guard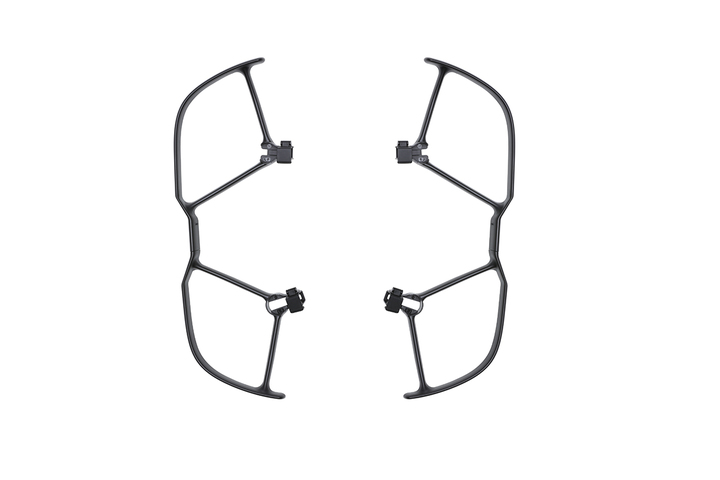 A drone's propellers are simultaneously the most dangerous and most fragile components of a drone. They are made of thin and sturdy material, which can easily injure a person who comes into contact with them while they are spinning. They are also often the parts that end up getting broken when a drone encounters a particularly bad crash.
Installing the set of propeller guards on your Mavic Air makes drone flights a whole lot safer both for the people nearby and for the drone itself. These propeller guards are small and light, but durable enough to withstand minor bumps. They snap easily into the propellers themselves, making installation and removal quick and hassle-free.

4. Spare Mavic Air Propellers
Even with propeller guards and excellent flying skills, there is no guarantee that you will not crash your Mavic Air. It would definitely be frustrating having to cut short a drone flight session just because your propellers have broken after a crash. That's why it is always prudent to have a set or two of spare propellers on hand.
The Mavic Air propellers are made from lightweight and durable material, and are designed to be easy to mount and secure on your drone. Precise engineering makes these propellers well-balanced and able to deliver powerful thrusts.

5. Mavic Air ND Filters Set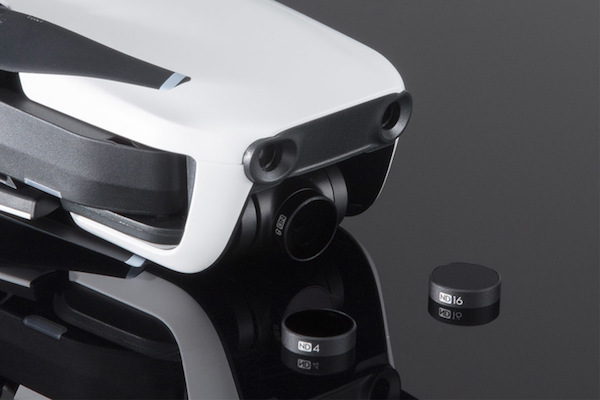 ND filters allow you to capture captivating and vibrant drone photos even under harsh lighting conditions, such as those found in beaches or during sunrise. The ND Filter set offered by DJI for the Mavic Air includes 3 types: the ND4 filter, ND8 filter, and the ND16 filter, equivalent to 2 stops, 3 stops, and 4 stops, respectively.
The array of options available in this single set will allow you to capture that great photo in a variety of environments. These ND filters will give you a greater degree of control over your camera's aperture, exposure time, and sensor sensitivity.

6. PGYTECH Drone Landing Pad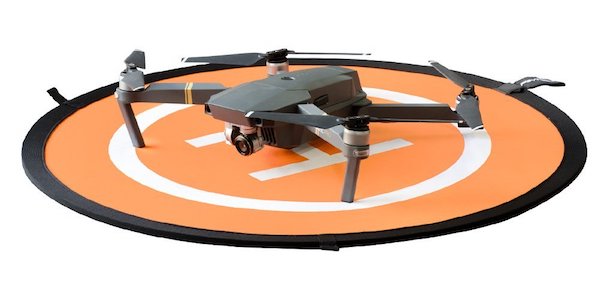 The Mavic Air's camera and gimbal array are probably some of the most expensive parts of the drone. As they are positioned on the bottom of the drone, they can be prone to getting damaged while landing the Mavic Air. This is especially true in environments where there are tall grass or shrubs, or on uneven terrain with sharp rocks.
The PGYTECH Drone Landing Pad comes in very handy in these situations. The landing pad provides a level and safe surface where the Mavic Air can land without damaging any of its components. This landing pad can also be folded into a compact bundle, making it extremely portable and easy to use.

7. Polarpro DJI Mavic Air Landing Gear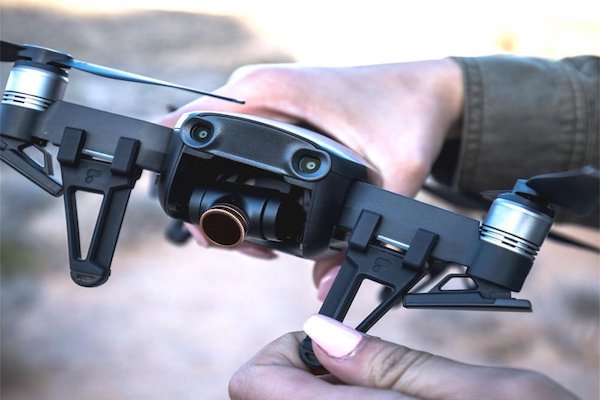 While we are on the topic of keeping your camera gimbal safe while landing, one of the more effective safety measures available for the Mavic Air is the DJI Mavic Air Landing Gear. These are basically leg extensions that raise the camera by 1 inch off the ground, keeping it away from hazards on the ground such as grass, rocks, dirt, dust, and sand. The landing gear also comes with rubber shock-absorbing pads that minimize impact on landing, keeping your whole drone safe from rough landings.
The landing gear has an aerodynamic design which keeps drag at a minimum while flying. At only 23 grams, they are so lightweight that they have virtually no effect on the total flight time of the Mavic Air. The press to fit design makes installation and removal quick and easy.

8. MavMount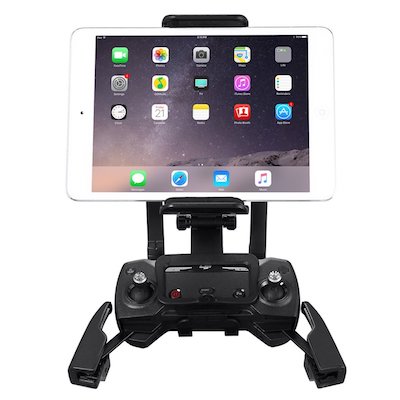 The MavMount is a heavy duty tablet adapter mount designed for the DJI Spark, Mavic Pro, and Mavic Air. It can be used for full sized tablets, such as the iPad Air. Its durable build is made from a CNC milled anodized 6061 billet aluminum plate and a heavy duty ball-head with spring-loaded clamp. The weight distribution of the mount was specifically designed to promote balance between the mount, the tablet, and the remote controller.
The MavMount supports both the Drone World sunshade system and a lanyard attachment, providing the most optimal and glare-free drone flight experience. The mount also folds up neatly for easy storage and transport. Lastly, using the MavMount is sure to enhance your overall look as you fly your drone with its stylish and unique design and colors available in gold and black.

9. Mavic Air MAXX Mod Helical Antenna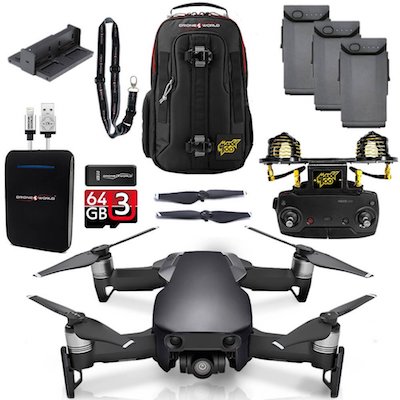 There are only a few products available in the market that can do what the MAXX Mod Helical Antenna claims to be able to do. Designed specifically for the Mavic Air, this modified antenna can be connected to the remote controller to provide up to 3 times better performance due to its helical design. It has been shown to extend the range of the remote controller reliably to as far as 3 miles. This modified antenna also promises better penetration through obstacles such as trees, lower signal attenuation, and lower latency.
This antenna is a modification of the remote controller originally provided with the Mavic Air. Should you already have an existing remote controller but want to have it modified with the MAXX Mod Helical Antenna, you will need to mail the remote controller to Drone World and they will ship it back free of charge with the corresponding modifications.

10. Polarpro DJI Mavic Air Soft Case – Rugged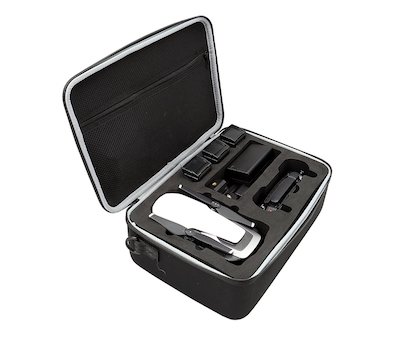 This carrying case designed specifically for the Mavic Air can hold the drone, the remote controller, 4 extra batteries, the charger, charging hub, a set of filters, and auxiliary cables. All these items are secured in a customized foam insert, keeping them safe even in rugged conditions. The individual compartments are designed with a very snug fit, making it difficult for items to move around even when the case is dropper or moved around violently.
A custom-molded, water-resistant shell envelops the whole package, making the case both stylish and functional. A removable shoulder strap is included to provide a variety of carrying configurations. Guaranteed to last a lifetime, the Polarpro Rugged Case is designed to keep your Mavic Air and its accessories safe even in the most rugged conditions.