14 Best Accessories for the DJI Mavic Pro
3D Insider is ad supported and earns money from clicks, commissions from sales, and other ways.
The DJI Mavic Pro is one of the more popular products from the DJI brand. It combines good camera quality, long battery life, impressive range, and a ton of nifty features in compact package that is very easy to carry around. It also comes with a dedicated remote controller with an LCD screen that can give you live telemetry data. For shooting photos and videos, the Mavic Pro has an HD camera that can capture 4K video and 12MP stills.
If you're already the proud owner of a Mavic Pro, and you'd like to take your photography capabilities up a notch, then it might be time to invest in some accessories for this amazing drone. In this article, we run down the essential accessories for an even better drone flight and photography experience with the DJI Mavic Pro.
1. Propeller guards and propeller cage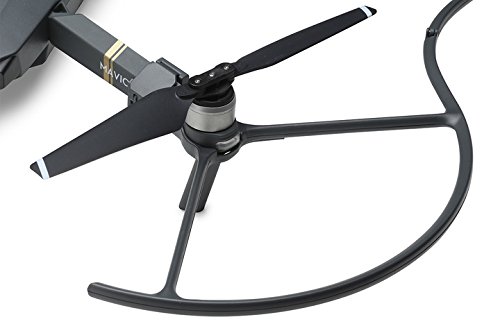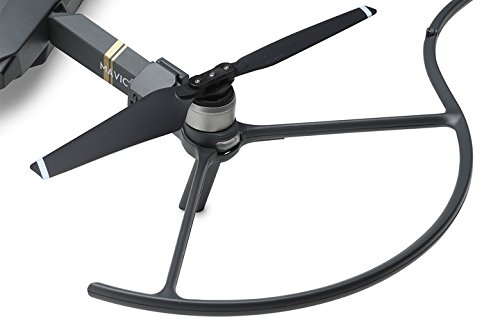 Propeller guards are quite standard drone accessories which can help keep your propfellers intact should you experience minor crashes. These cheap propeller guards are lightweight and can be easily installed to the Mavic Pro with a quick clip mechanism. At such a low price, propeller guards are a no-brainer if you would like to safeguard your drone from preventable damage.
The Mavic Pro propeller cage provides all-around protection for the propellers, making it safer to fly the drone in Tripod mode, indoors, or in areas with several obstacles. Take note that the standard Mavic Pro propellers are not compatible with the propeller cage. A special set of Propeller Cage Propellers is available from DJI.


2. Spare propellers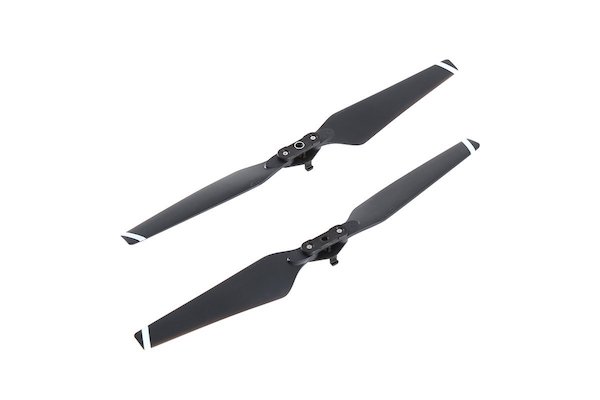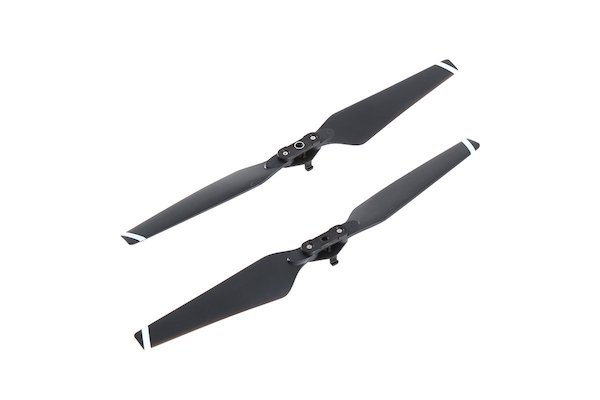 That being said, propeller guards are not the be all end all solution against propeller damage. It is virtually expected that you will crash your drone, and propellers are quite notorious in getting easily damaged in these crashes. A full set of propellers ensures that you can get back up and fly again even after a big crash.
In addition to the standard propellers, DJI also sells Low-Noise propellers for the Mavic Pro. These have a more aerodynamic design, which reduces drag resulting in 60% lower noise and potentially extending flight time up to 30 minutes. DJI also sells the Propeller Cage Propellers compatible to the propeller cage.


3. Spare batteries, battery charging hub, and car charger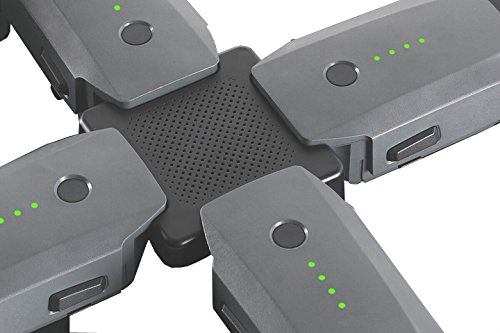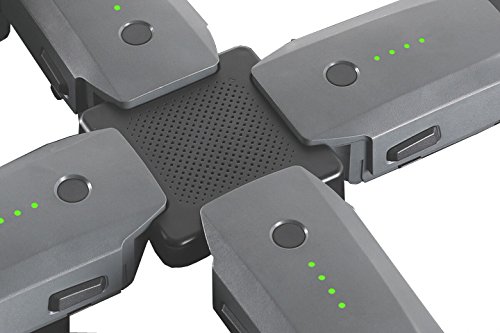 DJI claims that the battery of the Mavic Pro allows it to fly for as long as 27 minutes. This is easily considered top-tier in terms of flight time, but we're betting that you would like to fly even longer than that. An extra DJI Mavic Intelligent Flight Battery gives you the option to fly again after your first battery has run empty. The 'Intelligent' part refers to the battery's built-in protection against overcharging and over-discharge, as well an ability to automatically discharge to 50% when not used for a long time.
Once you have amassed a nice number of spare batteries, you might want to invest in the Mavic Battery Charging Hub. The Charging Hub can charge up to 4 batteries simultaneously, and charges them in sequence according to individual battery levels. The hub does not come with its own charger; it has to be connected to a compatible charger.
DJI also sells a car charger for the Mavic Pro, which comes with protection against overheat and low-voltage, ensuring enough starting battery voltage for your car. After all, you would not want to end up with a dead car and a fully charged drone. This car charger fully charges the battery of the Mavic Pro in 54 minutes.
4. Battery to power bank adaptor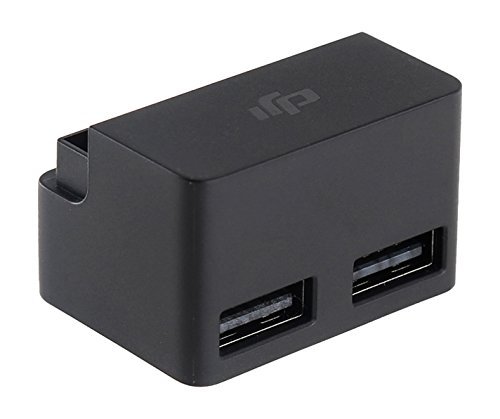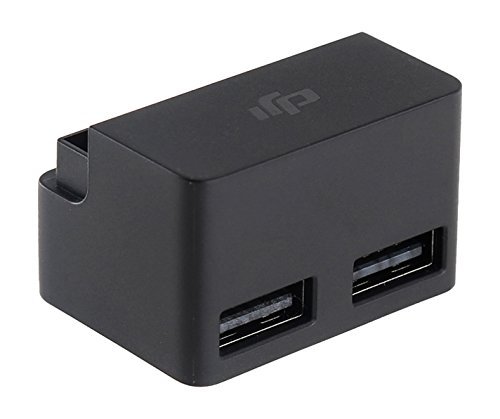 DJI has come up with a peculiar accessory which can turn the battery of your Mavic Pro into a power bank for charging of your smart phone or other mobile devices. This is probably an accessory that you will only use in the most critical of times, but it would be a good idea to have it along in any case.


5. Aircraft sleeve, bags, and carrying case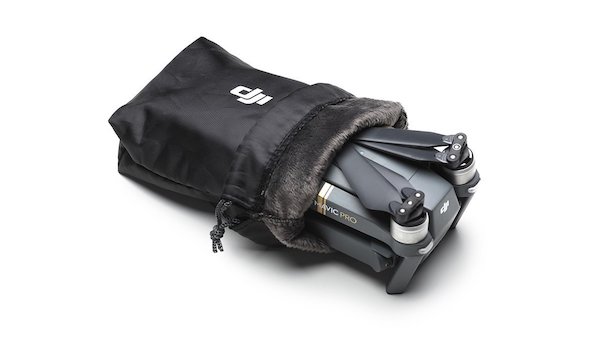 To protect the Mavic Pro from unnecessary wear and tear during transportation, it is recommended to purchase transportation tools custom-made for the Mavic Pro. For short and quick trips, the Mavic Pro fits nicely into the Aircraft Sleeve, with internal lining of soft and wear-resistant material.
If you want to carry around the Mavic Pro along with all its accessories, the Mavic Shoulder Bag is convenient and compact solution. In a small package, the Shoulder Bag has dedicated slots for the drone, the controller, 4 batteries, and other smaller accessories.
For more rugged transportation needs, the National Geographic Walkabout Backpack is highly recommended. It can accommodate either the DJI Spark or DJI Mavic Pro, and has padded dividers allowing you to carry your drone and all of its accessories in a comfortable and convenient package. The backpack even has a side pocket to carry a tripod, and a padded compartment for a laptop.
The ultimate in storage and transportation protection, the Mavic Protector Case from Pelican has customized foam compartment made for the Mavic Pro and its accessories. True to the Pelican brand, this carrying case is crushproof, dustproof, resistant to extreme temperatures and impacts, and has a stainless steel padlock protector. If you're planning to bring your Mavic Pro through some really rough environments, then this protector case is a must.
PRO TIP: Instead of buying the essential accessories individually, you can save a few dollars by buying the DJI Mavic Pro Fly More Combo. This bundle comes with 2 spare Intelligent Flight Batteries, a Battery Charging Hub, a Battery to Power Bank Adaptor, 2 sets of spare propellers, and a Mavic Shoulder Bag.
6. Remote Controller Monitor Hood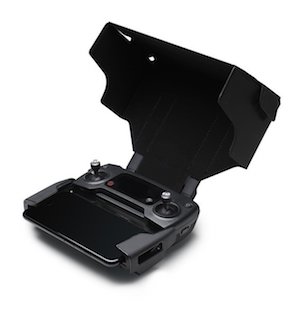 This hood easily slips into the Mavic Pro remote controller to protect the LCD screen and your smart phone from glare, giving better visibility to the display. This can be very handy when flying under sunny conditions.
This is an awesome, must-have accessory for the Mavic Pro if you are planning on any long range flights. The Mavic Pro has a max range of 7 KM so you always want to keep track of it.


7. Gimbal cover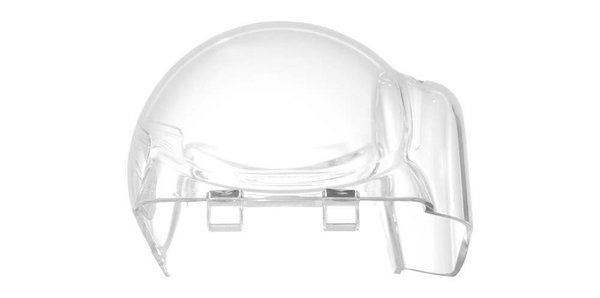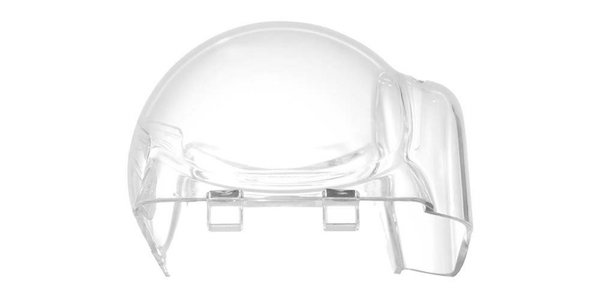 The stock gimbal cover of the Mavic Pro for some reason appears to be quite fragile. It would be prudent to have a few spare gimbal covers to protect the gimbal when flying or during transport.


8. PGYTECH Mavic Skins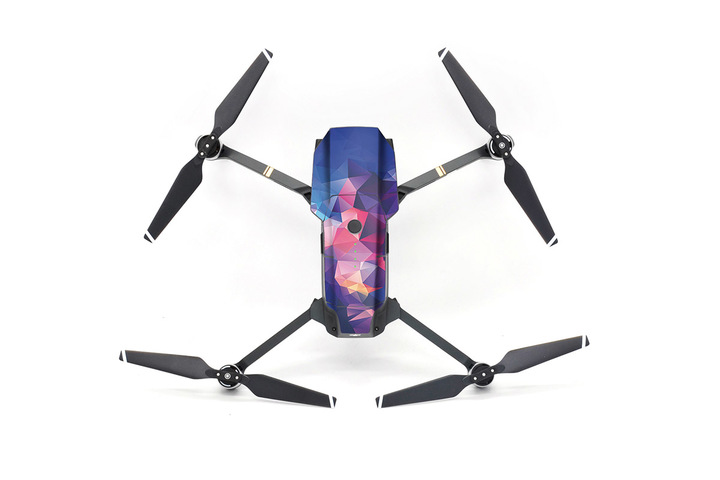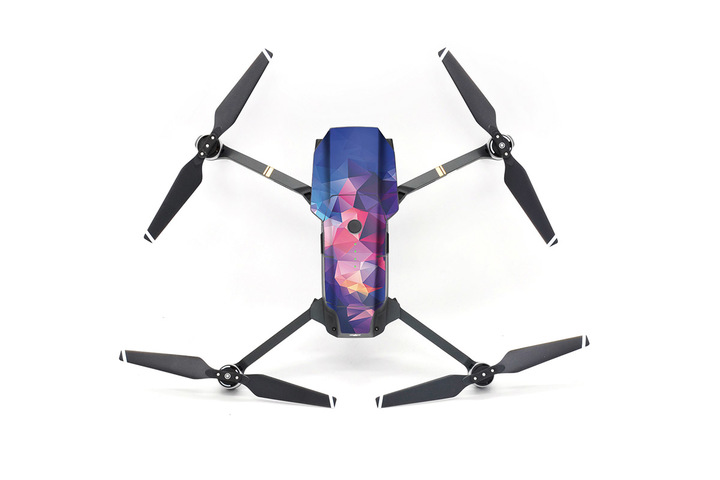 These stylish skins are made with 3M adhesive film and can easily attach to the body of the Mavic Pro. Aside from giving it the drone an extra flair, these skins protect the Mavic Pro from water and cosmetic damage while providing effective heat dissipation. The skins are available in 5 visually interesting designs.


9. PGYTECH Drone Landing Pad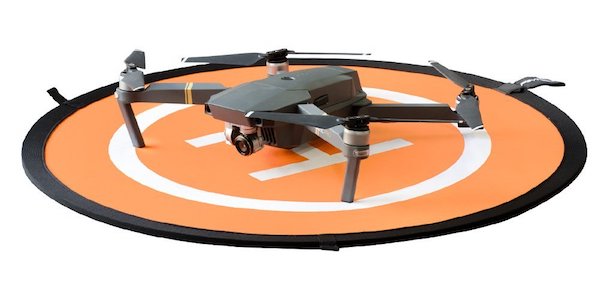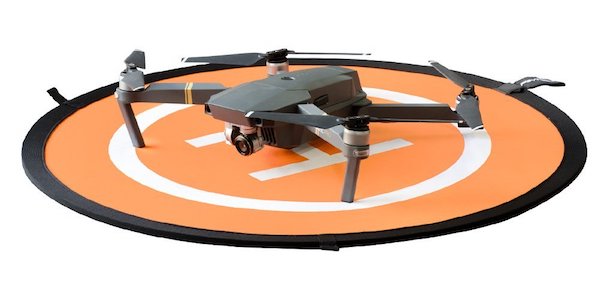 The Mavic Pro does not have a very high landing gear, making it difficult to land rough terrain as there will always be a risk of damaging the gimbal and the camera. This portable and foldable Landing Pad can be attached to harsh surfaces using pegs to provide a safe takeoff and landing spot for the Mavic Pro.


10. PGYTECH Mavic Landing Gear Extensions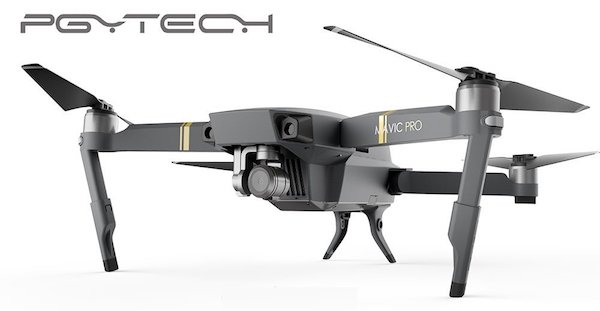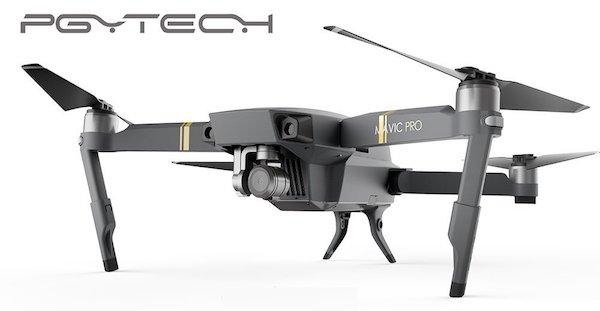 For an added layer of protection, the height of the landing gear can be increased by 35mm using these Landing Gear Extensions. This set-up provides a larger clearance for the camera and gimbal, allowing the Mavic Pro to land on uneven surfaces or tall grass. These landing gear extensions come with a quick-release design, making installation and removal quick and easy.


11. DJI Goggles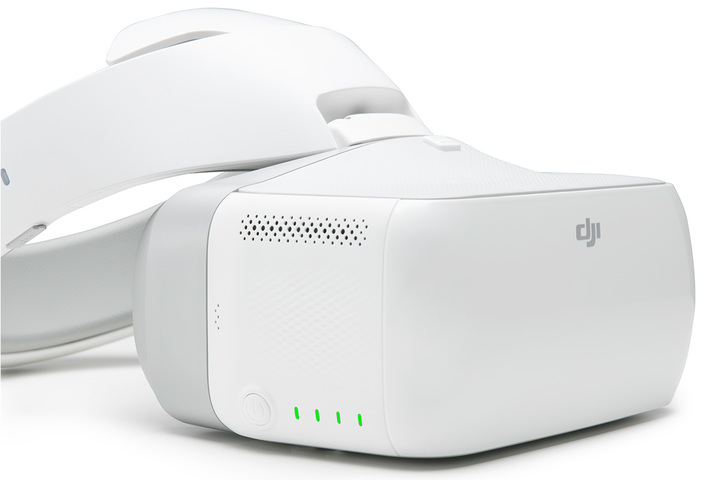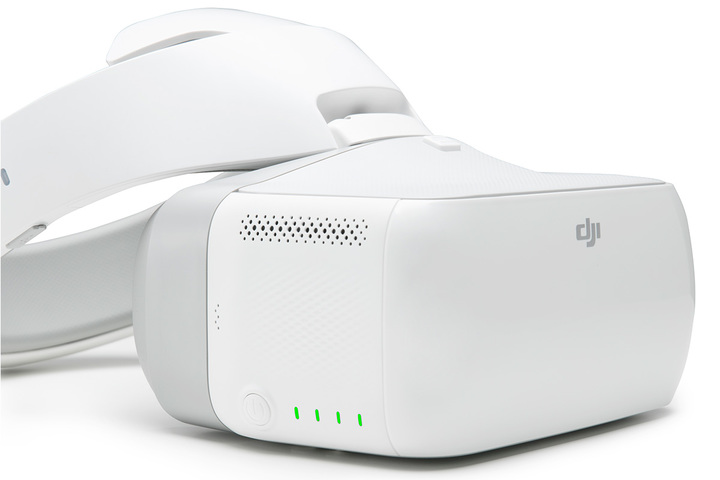 The DJI goggles are designed for seamless and immersive FPV flight with the DJI drones. They are ergonomically designed, making them comfortable to wear even in extended periods. Using DJI's own OcuSync technology, the goggles can receive both 720p and 1080p videos with minimal latency of only 110ms. The goggles also come with a Head Tracking feature, making the onboard camera tilt and rotate according to the movements of your head. For a smooth and fun FPV experience, nothing can be better than using the DJI Goggles with your Mavic Pro.


12. SD cards and hard drives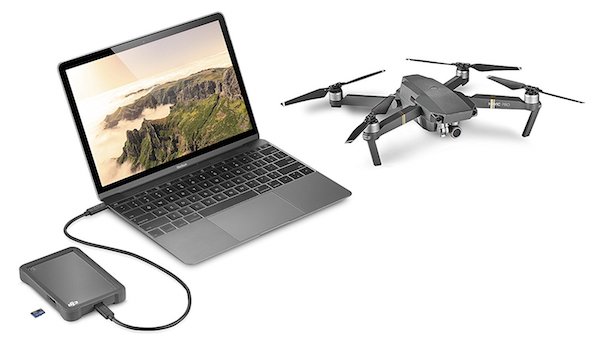 Capturing 4K video means storing very large file sizes. The Mavic Pro can save footage directly into an onboard micro SD card. Up to 40 minutes of 4K footage can be saved into a 32GB micro SD card, enough for a single flight of the Mavic Pro. 64GB micro SD cards can also be installed, capable of storing up to 80 minutes of 4K footage. It would be a good idea to have a handful of these micro SD cards whenever you take your drone out for a flight.
It would also be safer to back up your footage in portable hard drive. The Seagate DJI Fly Drive makes it easier to back up footage from the micro SD cards with an integrated micro SD card slot. This makes it possible to transfer files from your micro SD cards to the portable hard drive. It also comes encased in a durable bumper, making it safe to carry along even in rugged transportation.
13. Neutral Density (ND) filters


ND filters reduce the amount of light coming into the sensor, allowing you maintain the rule of having the shutter speed be twice the frame rate. Outside of cloudy weather, ND filters are essential in capturing smooth cinematic footage and avoiding over-exposed photos. DJI sells their ND filters in packs of 3 or 4, with the pack of 4 adding the ND32 filter to the standard 3-pack containing ND4, ND8, and ND16 filters. The ND8 filter is extremely flexible and can be permanently affixed to your Mavic Pro under any lighting conditions for better quality photos and videos, while the ND32 is a great filter to use for extremely bright conditions. Specialized filters are also available, such as the ND64, made for harshly bright conditions.
The Vivid Collection of ND filters provide polarization in addition to ND filtering, giving them the ability to remove glare and reflections excellent for shooting in bodies of water.


14. Tablet Holder for Mavic Pro Controller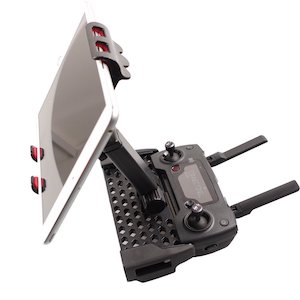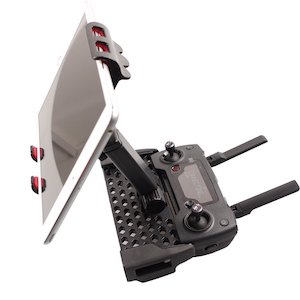 The nice thing about the Mavic Pro controller is its small size. It is extremely portable and it feels good in the hands.
Many people find that they would prefer to have a larger screen than their phone when operating the drone. You can attach a tablet if you get a special controller accessory. You can get a tablet extender for less than $20 and they are worth it. It makes it a lot easier to control the drone and select different flight modes on the go.


As you can see there are a lot of excellent DJI Mavic Pro accessories. Accessories can add a lot of value to your drone and increase what you can do with it.