DJI Osmo Mobile 2 Black Friday 2018 Deal
3D Insider is ad supported and earns money from clicks and other ways.
DJI has released a Black Friday sale for the Osmo Mobile 2. The DJI Osmo Mobile 2 is a smartphone gimbal that will stabilize your images and videos and give them crystal clear quality. DJI will be selling it for $119, which is a $20 discount from the retail price of $139.
Every moment you capture using the Osmo Mobile 2 will look fantastic. It is basically a mobile tripod for vloggers, YouTubers, and Instagrammers. The Osmo Mobile 2 was released earlier this year and it's a significant upgrade from the previous version. The previous version was much more expensive with a retail price of $299.
Features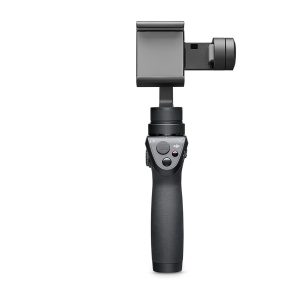 The Osmo Mobile 2 is significantly lighter than the previous version. The battery also lasts 3x longer. This makes it the best smartphone gimbal that you can buy.
You can rotate your phone to be in portrait or landscape mode. You can control your phone's zoom with a purpose built button on the handle. This makes it a lot more convenient to get a good shot.
There are a lot of automatic modes with the Osmo Mobile 2. You can turn on ActiveTrack and the gimbal will automatically rotate and follow a person or an object. There's also a timelapse feature that will help you get awesome shots of rolling clouds or blooming flowers. Not only that, but the Osmo Mobile 2 can also create a panoramic for you while keeping everything steady.
Overall, the Osmo Mobile 2 is a huge improvement on its predecessor. At this price, it's affordable especially when you compare it to what the cost was just one year ago. The Osmo Mobile 2 will take your social media game up a notch.