15 Best DJI Phantom 4 Accessories
3D Insider is ad supported and earns money from clicks and other ways.
DJI has managed to come up with a drone that caters to both drone hobbyists and professional drone pilots with the Phantom 4 series of drones. It is equipped with all the flight and camera features that commercial drone pilots are looking for, but also comes with obstacle avoidance technology and intuitive controls making it friendly for new users. Despite an excellent design and build, having a few select accessories will be what it takes to bring out the best of your Phantom 4 drone. In this article, we have listed the 15 best accessories for the Phantom 4 that we have carefully selected for our readers.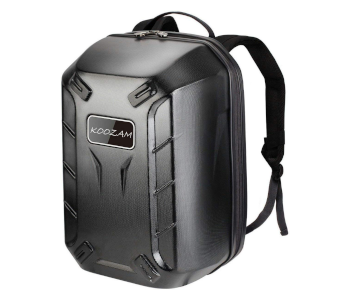 For hardcore drone pilots, their drones have become essential partners in their adventures. Make sure that your Phantom 4 can come with you safely and comfortably with the Koozam Phantom Backpack specifically designed for all Phantom 4 models. The inside of the backpack has foam molds made for the drone body and for various accessories including the remote controller, 3 spare batteries, a tablet, extra propellers, and various cables. The outer shell is made of lightweight but durable polycarbonate which keeps the backpack from deforming even under high stress.
The shoulder and chest straps of the backpack are fully customizable to fit any body type or size. The part of the backpack that comes in contact with the wearer is lined with foam, providing comfort even when worn for a long time. These provisions for ease and comfort emphasize that the backpack was designed to help you bring your Phantom 4 drone practically anywhere.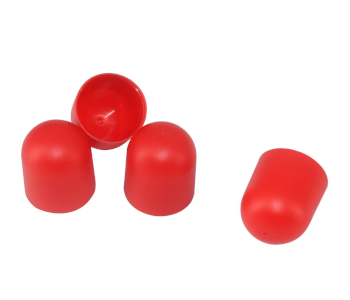 If you carry your Phantom 4 drone in a backpack or hard case, chances are you have to remove the propellers every time the drone is put in storage. This exposes the motors of each propeller, making them prone to damage or intrusion of foreign material. The foam internal material of most carrying cases is particularly problematic, as the sharp edges of the exposed propeller motors tend to chip away at the foam and create more debris.
These Anbee Motor Protector Caps are meant to be placed over the exposed motors before they are stored. They are made of soft silicone, ensuring a snug but safe fit. The silicone material also offers a degree of shock protection on top of the caps being dust-proof and moisture-proof. For any long-term storage or transport of your Phantom 4 drone, make sure that you have these motor protector caps on hand.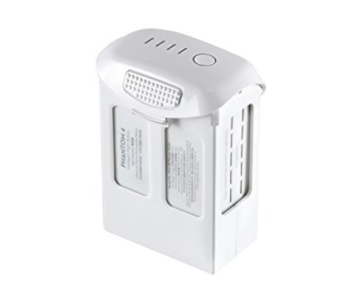 A single Phantom 4 battery provides flight time of only around 30 minutes – long enough to capture footage, but too short to finish any commercial gig. Whether you are flying recreationally or professionally, it is a good idea to have a couple of extra batteries on hand in case you want to spend the rest of your day flying.
These Intelligent Flight Batteries come with a helpful LED display that shows the remaining battery power and the charging status. Via the DJI GO app, the drone pilot can also see just how much power is remaining in the battery mid-flight. An algorithm in the battery calculates for the time it would take for the drone to return to its take-off point and prompts the user if the remaining battery power will be just enough for the return trip.
Aside from helping you keep your drone safe, the intelligent features of this battery also ensure its longevity. The advanced battery management system prevents the battery from over draining or overcharging, and automatically discharges the power when the battery is placed in long-term storage.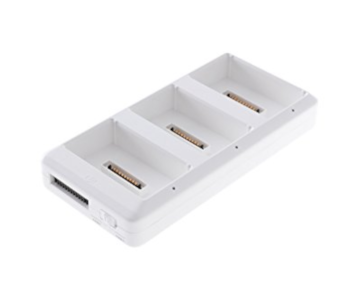 If you have multiple batteries on hand, charging them one by one can be a real pain. Spare yourself from the inconvenience and get this Battery Charging Hub from DJI that can charge up to three Phantom 4 batteries simultaneously. Its intelligent charging management system charges the batteries according to their power levels, prioritizing the battery with the highest remaining power. This way, a fully-charged battery is made available for you at the shortest possible time. This Battery Charging Hub also has a Storage mode where the batteries are kept at 50% charge, the ideal level for long-term storage.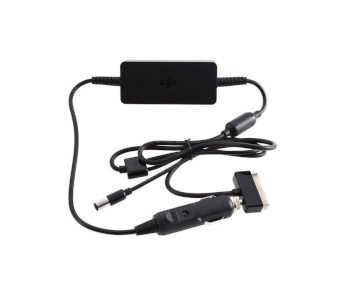 If your adventures with your drone take you on long road trips and you end up practically living in your car, then a car charger will be your best friend. This car charger was designed specifically to charge the Phantom 4 Intelligent Flight Batteries and remote controller. It can also work with the Battery Charging Hub. Using this car charger, charging a single Intelligent Flight Battery should take about 1 hour and 10 minutes, while the remote controller will be charged in a little more than 3 hours.
This car charger comes with low-voltage protection that automatically cuts off the charging when the starting voltage is considered too low, a sign of the car battery losing charge. We appreciate this well-though feature. After all, you would not want to end up with a drone that can fly for the price of your car not starting.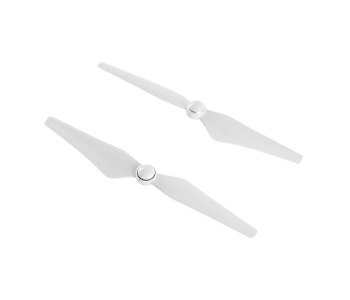 The Phantom 4 does have an excellent avoidance system, but it's limited only to the forward direction. In any case, even a drone with an avoidance system controlled by an experienced drone pilot will figure into an accident eventually. In most accidents, a drone's propellers are usually the first to go. For this reason, having a set of two of spare propellers is the best way to make sure that you can get back up in the air right after a crash. With a quick-release mechanism, installation and removal of the propellers is very easy.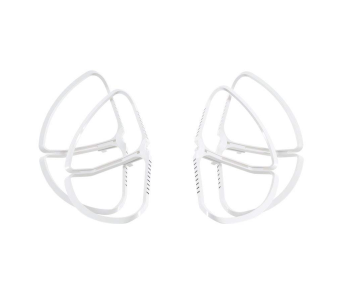 Even with spare propellers on hand, having to replace propellers every time you crash can get old and really expensive. Save yourself the cost of buying new propellers every now and then and get these propeller guards instead. They are lightweight enough to not affect the drone's flight performance, but durable and reliable enough to withstand several crashes. Take note that having propeller guards installed interferes with the Phantom 4's obstacle avoidance system, so it will have to be turned off.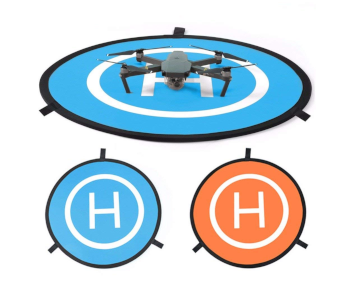 Despite the elevated landing gear of the Phantom 4, taking off or landing on a wet or silty surface can still be problematic. Water droplets and sand particles can be blown into the Phantom 4's camera and gimbal setup which can lead to scratches or moisture damage. Stop searching for the perfect landing spot and just create your own with the PGYTECH Drone Landing Pad. This landing pad can be secured to the ground using pegs to create a perfectly clean and flat landing and take off surface for your drone. The landing pad also comes in bright blue and bright orange colors, making them easy to spot even when it gets dark. Bringing along the landing pad on your trips is made convenient by its ability to fold up into a compact package.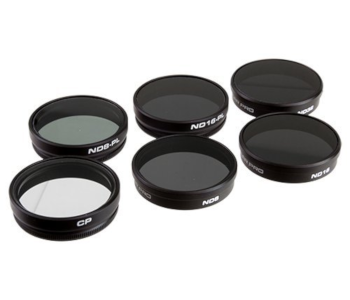 For the serious drone photographer, unfavorable outdoor conditions are just par for the course when taking outdoor shots. With some experience, a good drone photographer learns to roll with the punches and get good shots despite less than ideal circumstances. One way to do this is with ND filters that reduce the amount of light entering the lens, allowing you to capture photos and videos at low shutter speed even in harsh lighting conditions.
There are many options for ND filters for the Phantom 4 drones, but we like the versatility of this 6-pack from PolarPro. The set includes a circular polarizer that reduces the amount of light reflecting off the ground, enhancing videos with improved contrast and saturated colors. Rounding up the set is a 3-stop set of ND filters and 2 polarizing ND filters. Knowing which filter to use for each situation takes a lot of experience, but this is an essential accessory that every serious drone photographer needs to have.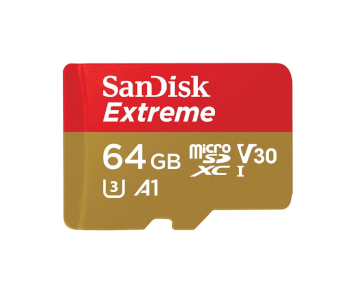 The Phantom 4 has the ability to capture 4K video which is gorgeous but will fill up your stock microSD card quickly. For all-day shoots, a couple of extra microSD cards is an absolute essential. We particularly favor the Extreme line of microSD cards from SanDisk for two reasons. First, they are built to withstand the rugged conditions that our drones typically have to endure. They are shock-proof, waterproof, X-ray-proof, and have excellent temperature resistance.
We also like how the Extreme microSD cards have write speeds of up to 60 Mbps, making them the perfect microSD cards for storage of 4K videos. SanDisk sells these microSD cards in 32GB, 64GB, and 128GB variants but we recommend getting at least 64GB of storage that gives you storage for more than 2 hours of 4K videos.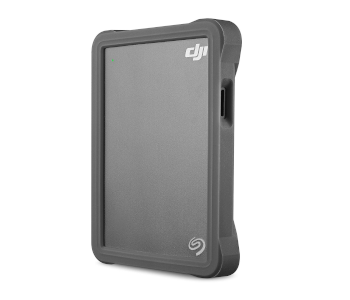 Storing your hard-earned drone videos on microSD cards is great for short periods, but they are prone to getting lost. For a more long-term and reliable storage solution, we suggest bringing along the Seagate Fly Drive with you on your drone trips. With a protective bumper and durable build, it was designed specifically for the rugged conditions you might be put under. The Fly Drive even doubles as a card reader with its built-in microSD card slot, making it easy to drag and drop files from the microSD card slot to the drive or to your laptop. The 2TB capacity of the Fly Drive means it can safely and securely store more than 20 hours of your 4K videos recorded by the Phantom 4.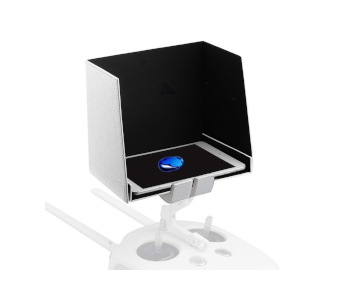 New drone pilots often fail to foresee the problem with flying a drone in broad daylight. Although natural light looks great on photos, the sunlight will create glare on your video display whether you are using a phone or a tablet. A cheap and easy way to avoid this visibility problem is to get a sunshade for your remote controller. This particular sunshade was made specifically for 9.7" tablets such as the iPad Air and iPad Air 2. Depending on the size of your mobile device, you may look for sunshades or sun hoods from other brands.
When shopping for a sunshade, look for one that provides good light protection and is compact and lightweight. Make sure that it holds your mobile device securely – the last thing you want is for your tablet to drop and break due to a cheap sunshade.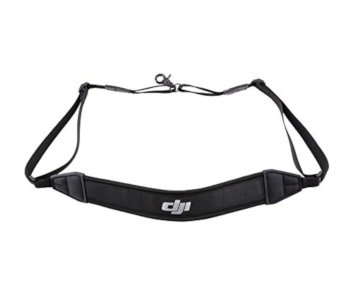 Holding up the remote controller can get heavy after a long time, especially if you are using it with a tablet and a sunshade. Give your arms some time to rest and get a lanyard that allows your remote controller to hang from your neck. DJI has an official lanyard that can be used with any other their remote controllers, but there are dozens of different options available online. Some of them are designed to hang from your shoulders instead of your neck, but choosing a lanyard is not a particularly complicated matter. You simply have to prioritize comfort when choosing a lanyard. After all, you might end up wearing it for hours on end.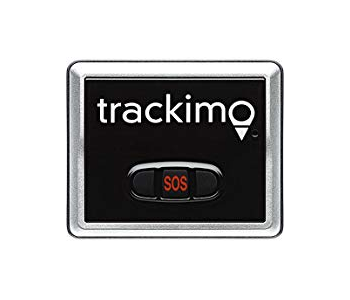 Not even DJI Care Refresh insurance can help you if you can't recover your drone when it crashes. Even though the Phantom 4 has its own GPS capabilities, its battery could die before you can reach it, making locating much more difficult. To avoid this, you can attach the Trackimo GPS Device on your Phantom 4 for a redundant tracking aid. This device is very small and light, so it should not have any effect on your drone's flight performance. Tracking the Trackimo GPS Device can be done using smartphone app which is usable anywhere with 2G cellular reception. Tracking is highly accurate and real-time, allowing you to retrieve your fallen drone as quickly as possible.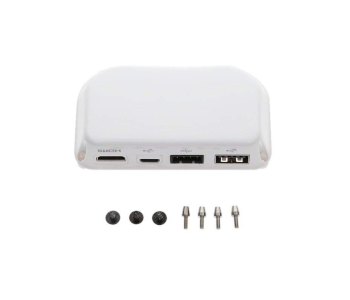 With the superior 4K video that the Phantom 4 captures, it would be such a waste to only view it via a mobile device. The HDMI Output Module from DJI can be mounted on the back of the remote controllers and allows output to an HDMI device, such as FPV goggles or a monitor. This can be particularly useful for surveillance projects or news coverages, or just to share the video feed to several people while you are flying. It's a fun and useful little tool that you can pull out on special occasions.
Final thoughts
For quite some time, the Phantom 4 drones were the flagship drones of DJI. They represented a middle ground between sophistication of technology and ease of use – a real "prosumer" drone if there ever was one. It may be a little long in the tooth now, especially considering all the new drones that DJI have released recently, but they remain massively popular for casual and professional drone pilots alike.
The Phantom 4 is a great piece of technology on its own, but it really shines with the right set of accessories. If you already have a Phantom 4 drone, getting any of the accessories we have listed here will only improve your overall flight experience. Safer and longer flight time with the Phantom 4 – what else could a drone pilot ask for?