The Ultimate List of Accessories for the DJI Phantom 3 and Phantom 4
3D Insider is ad supported and earns money from clicks, commissions from sales, and other ways.
DJI is one of the most successful drone brands in the market today with products that are impeccably designed, reliable, and feature-packed. Their Phantom line of drones is perhaps one of the more popular models out there with its virtually distinct look and sturdy build. The Phantom drones are not all about looks though; they have excellent cameras, impressive range and flight time, and an array of smart sensors. The Phantom drones are simply some of the best "prosumer" drones in the market.
However, we believe that a good thing can always be made better. In this article, we list down the all the must-have and good-to-have accessories for the DJI Phantom 3 and DJI Phantom 4 series, including the Pro and Advanced versions. Whether you're already a proud owner of any of these drones, or are still in the market for them, it will be good idea to start shopping around for the best deals for these items.
1. Propeller guards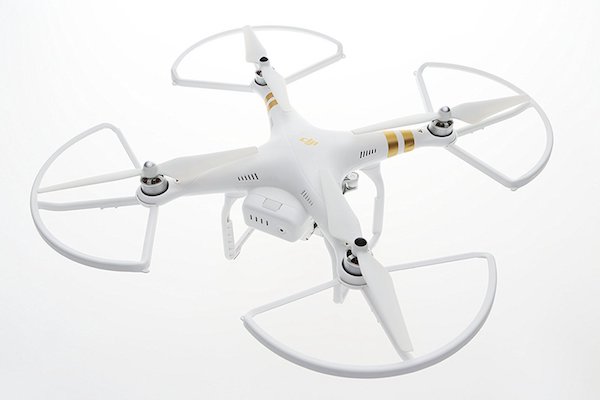 Propeller guards are recommended less for the safety of the propellers against damage, and more for the safety of the people on the ground. Think of propellers as thin little pieces of hard plastic or carbon fiber spinning at very high speeds, and you can imagine how severe an injury they can cause. The propeller guards manufactured by DJI and lightweight and designed to be easily attached and removed.
The Phantom 3 Propeller Guard is available in white, and comes with a safety cord to reduce the chances of objects entering the guard. The Phantom 4 Propeller Guards come in both white and obsidian colors for the Advanced and Pro versions, respectively.

2. Spare propellers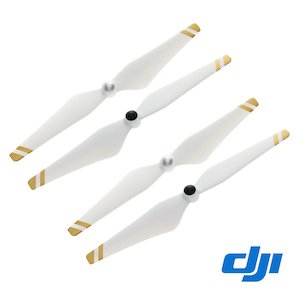 Even with all the sensors of the Phantom drones, they are still not immune from crashing. As any experienced drone pilot will tell you, the first part that breaks in a drone during a crash are the propellers. Having spare propellers with you will ensure that you can get back to flying mere minutes off a crash.
DJI sells a great variety of spare propellers for the Phantom 3. The standard Phantom 3 Self-Tightening Propellers are built light and strong, with a self-tightening design that ensures that the propellers are always securely attached to the motor. The revolutionary Z-blade 9450 propellers are also available for the Phantom 3. For a marginally higher cost, the 9450 Self-Tightening Propellers produce more powerful thrust with their precise aerodynamic design. All the Phantom 3 propellers are also available in more sturdy Carbon Fiber Reinforced versions.
The Phantom 4 has a more streamlined set of available spare propellers. The Phantom 4 Series Quick Release Propellers are available in both white (for Phantom 4 Advanced) and obsidian (for Phantom 4 Pro) colors. These propellers are also made with the high quality standards of DJI, with a strong and light build designed for quick installation and release.

3. Spare batteries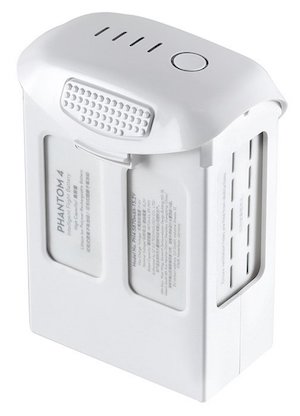 With a maximum flight time of almost 30 minutes, the Phantom line of drones easily races near the front of the drone battery life race. Still, the fun of flying the drone and taking aerial photos may leave you wanting more even after your drone battery has run out. In cases like these, spare batteries are such a blessing and are a purchase you'll be glad you did.
DJI sells Intelligent Batteries for all its drones, including the Phantom 3 and Phantom 4. These intelligent batteries have some nifty features, such as an advanced battery management system that prevents overcharging and over-draining. These batteries also automatically discharge to 50% when stored for a long time without use. The Phantom 3 Intelligent Battery has a battery life of up to 23 minutes, with its external LED display indicating how much battery life is still left.
The Phantom 4 Series takes the battery game a level up with an ability to sync with the DJI GO 4 App in your smart phone, which can give the live status of the battery life. During flight, the battery can even let you know when it is at the minimum safe level needed to complete the return trip.

4. Battery charging hub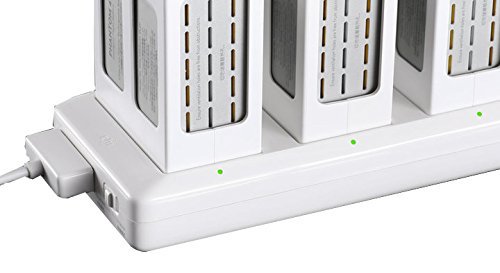 If you have multiple batteries and limited charging ports, then charging them one or two at a time can be a real pain. Battery hubs allow you to charge your batteries simultaneously in a safe manner. The Phantom 3 Battery Charging Hub can accommodate up to 4 Phantom 3 Intelligent Flight Batteries, while the Phantom 4 Battery Charging Hub can accommodate 3 Phantom 4 Flight Batteries. Either one of these models retail at approximately the same price.
The charging hubs ensure safe charging of the batteries with LED indicators showing the individual battery levels. The hub even detects which battery has the highest level and charges it first, optimizing charging time. The Phantom 4 Charging Hub can also charge at Storage Mode, which charges the batteries up to only 50% capacity.

5. Car charger kit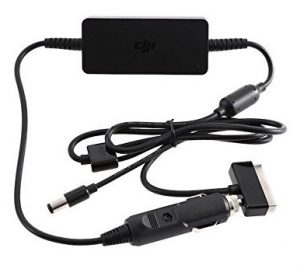 If you truly want to be equipped for on-the-go situations with regards to drone flight, then you might need the Car Charger Kit separately sold for the Phantom 3 and Phantom 4 drones. The car charger can also be used for the dedicated remote controllers of both drones. This item comes with a few but essential safety features, such as protection against overcharging, low-voltage, and overheating. The charger cuts off the charging when the car battery voltage gets too low or when the cigarette port lighter gets too hot.

6. Lanyard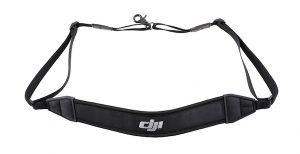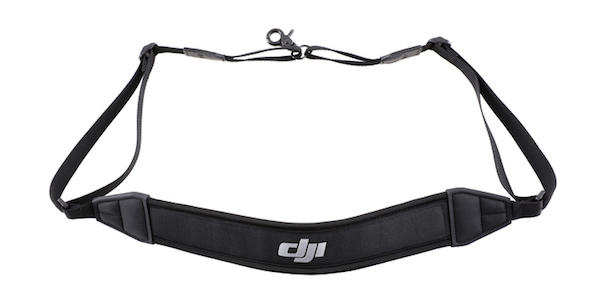 Anyone who has experienced flying a drone will attest that there will be times when you'll need your hands free to do other things. If this happens, a lanyard that attaches the remote controller to your neck or shoulders won't make it necessary to set down the remote controller. Wearing a lanyard also eases the weight of the controller when flying for long periods of time. DJI sells its own Universal Remote Controller Lanyard and Remote Controller Strap, but generic versions can also be easily found in the market.

7. Tablet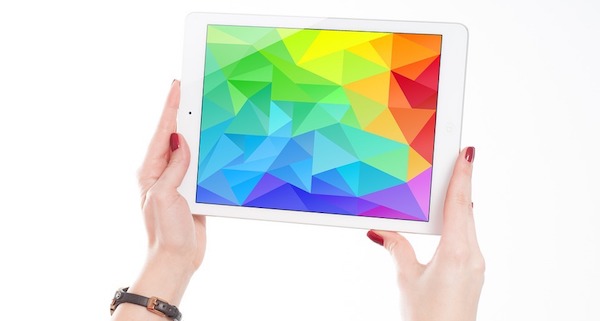 A huge part of the drone flight experience is seeing exactly what the in-flight camera is seeing. To truly appreciate the video feed quality of the Phantom drones, it is recommended to use a tablet that can provide a much bigger display than your smart phone. DJI sells the CrystalSky monitor in a variety of sizes, all of which are specially designed to sync with the DJI GO app and deliver ultra-bright and high quality display. Frankly, any top-of-the-line tablet from Samsung, Apple, or nVidia will do a great job of displaying the Phantom's video feed while still being useful for other functions.

8. Monitor hood / Sunshade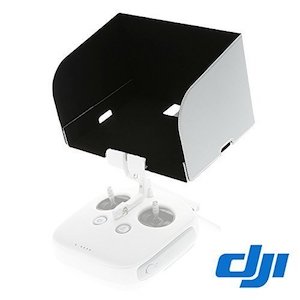 Flying in sunny and clear days is great for the drone, but is less so for the LCD display of the remote controller or tablet. Eliminate glare and make the visibility of your screen better by installing a monitor hood or sunshade. DJI sells Remote Controller Monitor Hoods both for tablets and smart phones which conveniently attach to your remote controller. Monitor hoods or sunshades are available in a great variety of brands (such as the Threeking FPV Monitor Sunshade or the SummitLink Sun Shade), but they are all quite cheap convincing the level of comfort and convenience they can provide.

9. HDMI module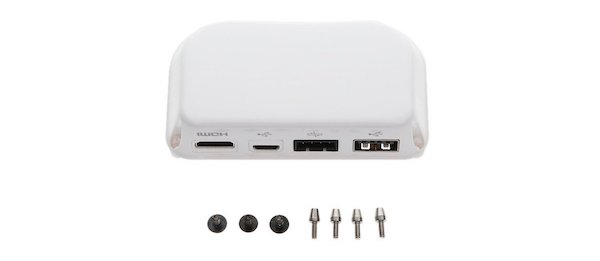 The HDMI module sold by DJI allows you to broadcast the live video feed from the Phantom drone's onboard camera to an HDMI device such as a screen or goggles. Using the DJI GO app, you can even display flight data on the screen such as the drone's battery level. Although not necessary and probably not for everyone, having an HDMI module is great for feeding aerial video to a live broadcast or a video capture device.

10. Neutral Density (ND) filters

ND filters reduce the amount of light entering your camera's sensor and reducing the chances of capturing over-exposed photos. The right ND filter will reduce glare, allow the camera to slow down its shutter speed, and increase photo contrast.
DJI sells ND4, ND8, and ND16 filters both for the Advanced and Pro versions of the Phantom 4. Of the three, the ND8 is probably the most flexible and commonly remains a permanent fixture in many drone photographers' cameras. If you're planning to take aerial photos in extremely bright environments such as the beach, then you'd best be prepared with the ND16 filter. The SKYREAT DJI Phantom 4 Pro Lens Filter 4-Pack expands the selection by adding an ND32 filter.

11. GPS Tracker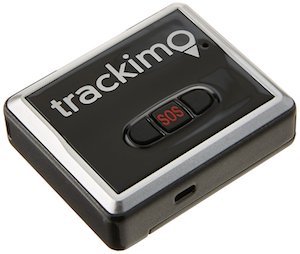 A dedicated GPS Tracker allows you to keep and record the track of your drone's activity and flight data. It might seem inconsequential, but a GPS tracker may be your only hope of recovering your drone if it crashes or if it flies away. Of the GPS trackers available in the market, the most popular is the Trackimo GPS device. It is a very reliable model that uses both satellite relay and cellular networks to accurately report the precise location of your drone.

12. Extra micro SD cards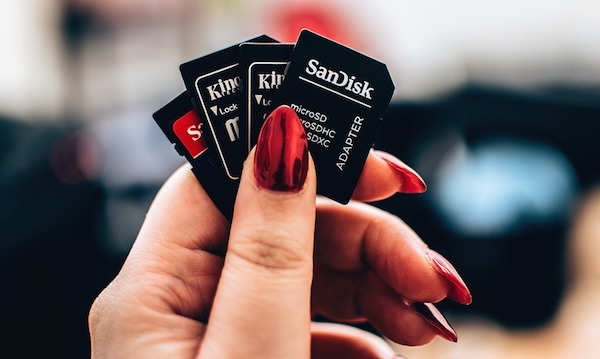 The 2.7K video from the Phantom 3 and the 4K video from the Phantom 4 will fill up the onboard micro SD card in no time, so you'll want to bring along a handful of extra micro SD cards. The SanDisk 32GB micro SD cards or the SanDisk 64GB micro SD cards are highly recommended, as well as the micro SD cards from Transcend.

13. External hard drive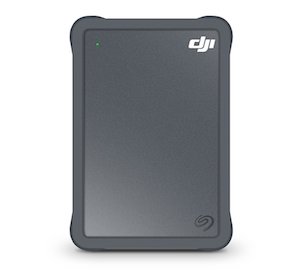 However, there are times when SD cards just won't cut it. For your larger and safer storage needs, a portable external hard drive is recommended. The Seagate DJI Fly Drive was specially made for on-the-field transfer and storage of files with its integrated micro SD card slot, and rugged design with a durable bumper to withstand even the toughest conditions.

14. Carrying case / backpack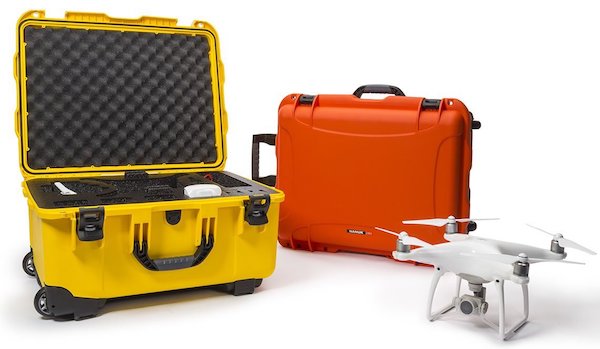 If you have already spent a large amount for your Phantom drone, then we say that it's a good idea to invest on a high-quality backpack or carrying case to safely transport your precious drone. There are a huge number of specialized bags and cases for the Phantom drones available in the market. DJI sells both the DJI Phantom Backpack and the Phantom Series Multifunctional Backpack made specifically for the Phantom series. Both these bags are ergonomically designed for maximum comfort and convenience, and come with cushioned compartments that can accommodate not only your drone, but also its accessories and even a 15-inch laptop.
Outside of the DJI brand, Koozam Phantom 4 backpack is one of the most popular bags specifically for the Phantom 4. This bag has a lightweight design with anti-theft, weather-proof, and water-resistant features. The bag has numerous compartments that can accommodate all the essential accessories of the Phantom 4. Contrary to its branding, the Koozam bag also nicely accommodates the Phantom 3. If you're on a budget, then the Koozam backpack is a great low-cost alternative to the DJI backpacks that does not sacrifice on function, space, or quality.
If you need a higher degree of storage and transport protection for your drone, then you can't do much better than the Nanuk 950 for both Phantom 3 and Phantom 4. The Nanuk case is made of ultra-tough, impact-proof material with a water-tight build. The interior of the hard case has foam compartments that can be customized to snugly fit the drone and all of its accessories. The Nanuk 950 is a wheeled case, making it perfect for travel.

15. FPV goggles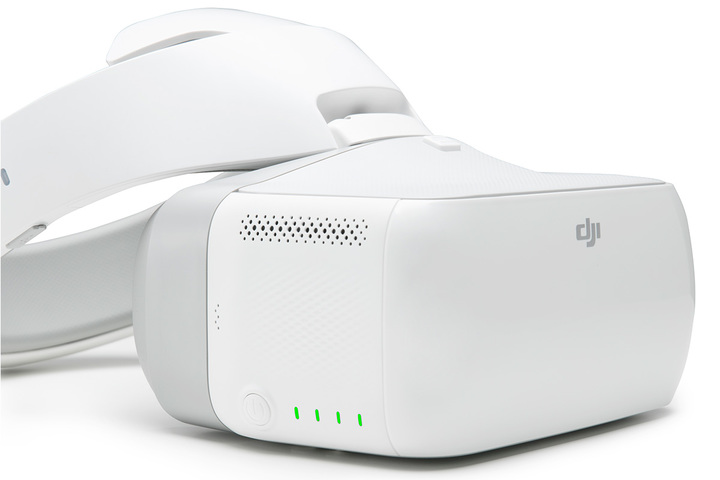 Although not necessary, transmitting your drone's live video feed to a pair of FPV goggles is one of the most awesome things you can do with your drone. Both the DJI Goggles and the FatShark Dominator V3 are great, top-of-the-line FPV goggles that deliver excellent video quality. They are both ergonomically designed, and can be worn comfortably even during long flight periods. Both these models also have a head tracking feature, which allows you to control the tilts and rotations of your drone's camera with just the movements of your head. The DJI Goggles even have a micro SD card slot for direct downloading of the video feed to an SD card, or for playback of captured video.

16. Firebridge remote controller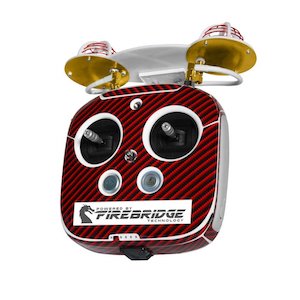 Yes, the Phantom 4 comes with its own stock remote controller that claims to provide up to 3 miles of range. However, you can take it up a notch and use the DJI Phantom 4 Long-Range System by Firebridge, which guarantees stronger uplink and downlink connections with its more powerful signals that can penetrate through foliage and other obstacles. The Firebridge controller is equipped with a 180-degree panel antenna made with military-grade copper wiring and dual internal boosters. It is quite expensive, though, but it does claim to be the best drone controller in the world.

The DJI Phantom series are great on their own but adding a few accessories and addons will go a long way to making your drone an even better machine. Some accessories like an extra battery are must-have, while others like an upgraded controller are entirely optional.