The 16 Best Accessories for the DJI Spark
3D Insider is ad supported and earns money from clicks, commissions from sales, and other ways.
The DJI Spark is the entry-level drone offering of the popular DJI brand. It is their cheapest model and is quite a small drone, barely larger than the palm of your hand. Don't underestimate it, though. Even with its small size and cheap price tag, it still comes with the usual high-quality technology that we have come to expect from the DJI brand. A high-performance camera with a mechanical gimbal, gesture technology, obstacle detection, FPV compatibility – these are just a few of the reasons why the Spark has become one of the best-selling drones today.
By itself, the Spark provides an amazing drone flight experience. However, with the right accessories, the Spark can do so much better. We have compiled a list of the best accessories available in the market today so that you can maximize the potential of the DJI Spark. Even if you're still just considering buying your own DJI Spark, we have some awesome tips for you!
1. Remote controller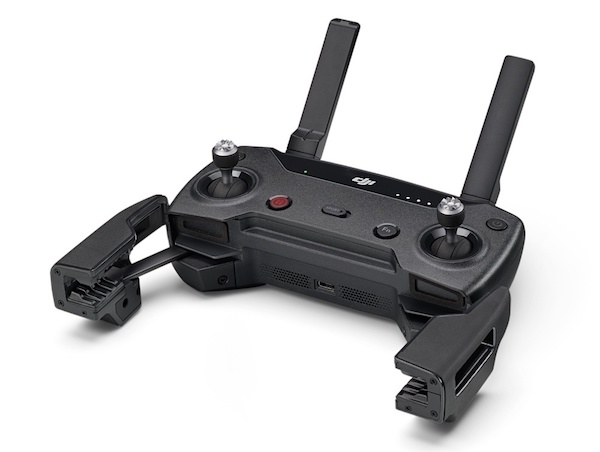 The DJI Spark does not come with a dedicated remote controller by default. Instead, you can control the Spark using the DJI GO app on your smartphone. As most drone enthusiasts can tell you, piloting a drone using a smart phone is convenient but can feel quite clunky. If you want smoother controls with a tactile feedback, DJI sells the Spark Remote Controller which provides up to 1.2 miles of video transmission and controller range. A smart phone can also be attached to the bottom of the remote controller so you can view the video feed as you fly the drone.

2. Propeller guards
Much has already been written about safety in drone flight. A drone's propellers, aside from being easily broken during crashes, can also cause injury to people should they come in contact while the propellers are spinning. To avoid such incidents, we recommend that you purchase a set of Spark Propeller Guards. They are small and lightweight, ensuring no untoward effect to the drone's flight ability. They are also designed to be easy to attach and remove.

3. Spare propellers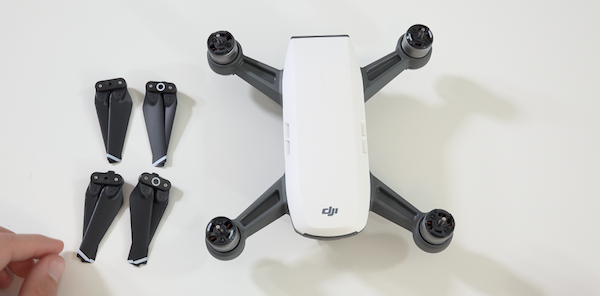 Even with propeller guards, a drone's propellers are bound to break due to their thin and light build. There are few things more disheartening than having to cut short a drone flight session because you broke your drone's propellers in a crash. This is why it is highly recommended to keep a few sets of extra propellers with you all the time. The Spark Quick-Release Folding Propellers are designed to be easy to carry, and can be quickly attached and removed from the drone.

4. Spare batteries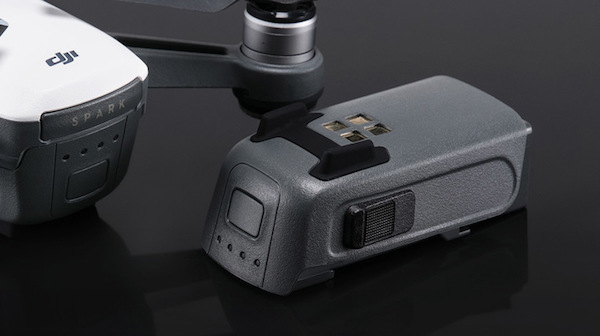 For an entry-level drone, the Spark is capable of an impressive maximum flight time of 16 minutes. This may sound like a long time, but when you're out there having fun with your drone, 16 minutes can zip by so quickly. It is recommended to bring at least 1 fully-charged Spark Intelligent Flight Battery so you won't feel short-changed on the flight time when you take your drone out for a spin. This battery has an array of protection functions, and even notifies you when it's time to bring home your drone.

5. Battery charging hub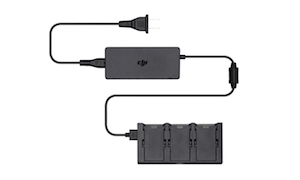 When you have a good number of extra batteries, charging them one-by-one is neither practical nor efficient. The Battery Charging Hub sold by DJI accommodates up to 3 batteries, allowing you to charge them faster. The charging hub can detect the power level of the battery in each hub and prioritizes accordingly. This charging hub does not come with its own cable; however, it is compatible with the standard charger that comes with the Spark.

6. Storage box and shoulder bag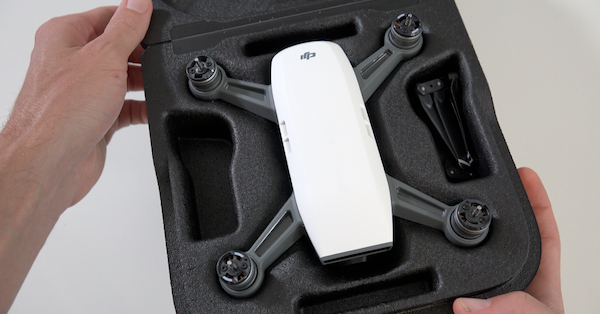 If you're interested in aerial photography, chances are you'll be bringing your Spark along on out-of-town trips and exotic destinations. Make sure your Spark gets there safely with the specially designed Spark Storage Box. You can also purchase a Shoulder Bag made for the Spark and the Mavic Pro, which is designed to accommodate the drone and all of its accessories. The storage box and the bag is made of durable, water-proof material and has cushioned compartments to protect the drone and all of its components.
PRO TIP: Instead of buying all the accessories above separately, you may opt to buy the DJI Spark Fly More Combo. In addition to the standard accessories that come with the DJI Spark, the Fly More Combo provides 1 additional Intelligent Flight Battery, 1 additional set of spare propellers, a Remote Controller, 1 set of Propeller Guards, a Battery Charging Hub, and a Shoulder Bag. For only $200 more, this package is a great deal and is a comprehensive bundle of all the essentials for the DJI Spark.
7. Spark Portable Charging Station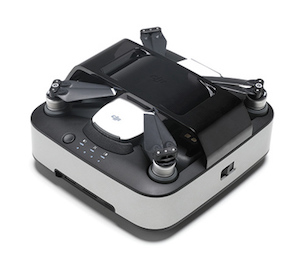 An accessory that's unique to the Spark, this charging station has a 5000mAh capacity, enough to charge 3 Spark batteries to full capacity. The charging station was designed for wireless charging, and has 1 charging station to charge the Spark with an installed battery, and 2 charging hubs for the spare batteries. You can also use the charging station to provide power to mobile devices via a USB hub. The Portable Charging Station comes with its own charger and power cable.
DJI also sells a Portable Power Pack for the Spark, which comes with the Portable Charging Stations and 2 additional Intelligent Flight Batteries. If you're wondering how you will carry along the charging stations, then DJI is way ahead of you. They also sell a Portable Charging Station Bag designed to carry the charging station, the Spark, 2 extra batteries, and a remote controller. If you want reliable power on-the-go, then the Portable Charging Station developed by DJI is the perfect accessory.

8. FSLabs DJI Spark Landing Gear Height Extender Kit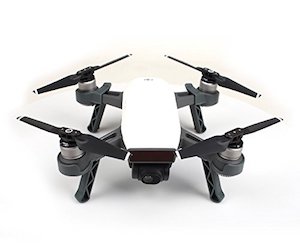 The Spark was designed to be a small and compact drone, and as such, it does not come with any sort of landing gear. Although it can be landed safely on smooth and friendly terrain, the real world does not provide you with these conveniences all the time. To allow the Spark to land on rough terrain and not damage its onboard camera and gimbal, FSLabs sells its Landing Gear Extender Kit, which increases the height of the Spark's landing gear by 1.5 inches. This is a very cheap accessory that can extend the life of your Spark and its components.

9. PGYTECH Drone Landing Pad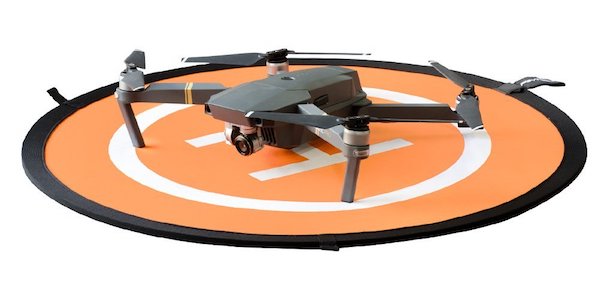 The Spark is such a small and short drone that even a small amount of grass can present problems when taking off or landing. The Drone Landing Pad by PGYTECH provides a smooth clean surface for the Spark, and it can be attached using pegs to any soft surface. Having this safety measure ensures that you don't damage the drone's propellers and gimbal camera during landing or takeoff.

10. Neutral Density (ND) Filters

If you're big into capturing outdoor shots using your drone, then ND filters are absolutely essential. They allow you to capture vivid and high-quality photos without glare even in very bright conditions, such as out in the beach, or during sunrise and sunsets. DJI sells ND filters designed specifically for the Spark in packs of 3 and packs of 6. The basic 3-pack consists of a polarizer, an ND8 filter, and an ND16 filter. The 6-pack expands on this by adding an ND8/PL filter, an ND16/PL filter, and an ND32 filter. DJI also sells a Vivid Collection, consisting of 3 integrated ND filters and polarizers. These filters are built using aircraft-grade aluminum, ensuring a lightweight but durable design.

11. Extra micro SD Cards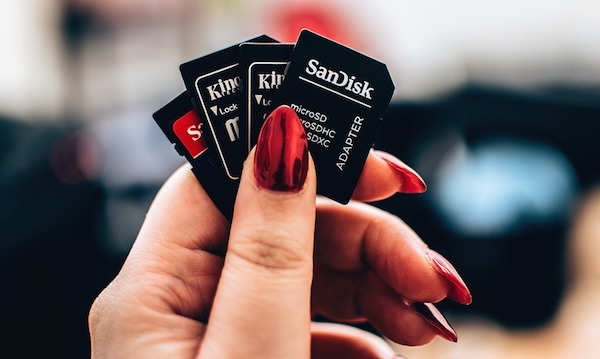 Similar to the other DJI drones, the Spark can directly record videos and photos to a micro SD card. Micro SD cards are great – they are small, cheap, and easily stored and carried. This is why it's always a good idea to have a handful of these micro SD cards with you when you go out to fly with your drone. Trust us, you wouldn't want to catch the perfect moment for aerial photography and not have a spare SD card to record it on. For reliable micro SD cards, we recommend the 32GB and 64GB varieties from Sandisk.

12. External hard disk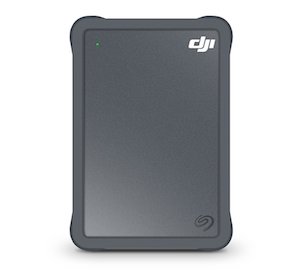 Sometimes, though, SD cards just won't cut it. If you need huge storage space on the go, then you have to go for a portable hard drive. The Seagate DJI Fly Drive is specially made for on-the-field file transfer and storage with its integrated micro SD card slot. With a 2TB capacity enough for more than 60 hours of 4K footage, you can be confident that you will not run out of storage space. The Fly Drive even comes with a durable bumper that protects it even during rough transport.
Of course, you can opt for a standard and cheaper portable hard drive. Seagate is a trusted and reliable brand of portable hard drives, and their Passport products are some of the best-selling in the world.

13. Sunshade accessory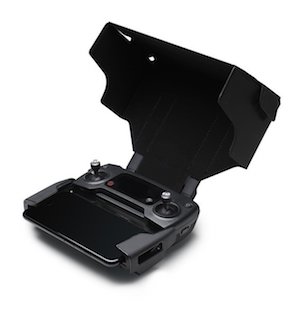 Flying on a clear and sunny day is great for your drone. There are no errant winds that will mess up your drone's flight movements, and no humidity to weigh down on its lift. The downside is that the glare will make it hard for you to see the LCD screen on your phone or tablet. A monitor sun shade that easily attaches to your remote controller is a simple and inexpensive way to solve this problem. There is a great deal of generic and affordable sun shades available in the market, but the DJI Monitor Hood made for the Mavic Pro works perfectly well with the remote controller of the Spark

14. Waterproof carrying case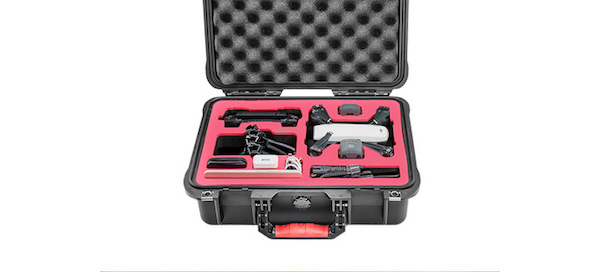 For adventuring thrill-seekers who want to capture aerial photos in truly remote and exotic locations, then it might be worthwhile to invest on a water-proof, shock-proof hard carrying case for your Spark. Both the PGYTECH Protective Spark Carrying Case and the Pelican Spark Protector Case provide top-notch protection for your drone. These cases are designed to withstand the harshest weather and the roughest conditions – they are practically unbreakable.
15. Camera gimbal cover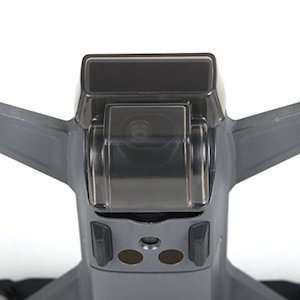 The DJI Spark does not come with a cover for its camera gimbal, making it prone to damage during transport. The performance of the camera gimbal can also deteriorate over time due to the accumulation of dirt and dust. The Helistar DJI Spark Gimbal Cover fits right into the camera gimbal of the Spark, providing a snug and secure fit. It is made of strong ABS material, and will certainly extend the life of your drone's camera gimbal.

16. DJI Goggles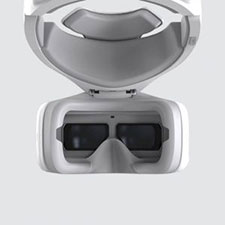 Did we mention that the Spark is FPV compatible? Because it absolutely is. With the DJI Goggles coupled with the high-performance camera of the Spark, you can unlock a different world where you can zip around effortlessly at dizzying speeds. The DJI Goggles even come with a head tracking feature where you have the option of controlling the aircraft yaw and the camera tilt with just a movement of your head. For a truly immersive drone flight experience, nothing beats FPV technology.
The DJI Spark may be the most basic drone available from DJI, but nothing about its capabilities and features are basic. This is a top-of-the-line drone disguised in a compact design and a low price tag. If you truly want to unlock the potential of the Spark, then you should considering buying some of the accessories we have listed here.

There are a lot of great accessories for the DJI Spark. Getting a few accessories will make your experience with the DJI Spark that much better.