DJI Terra Drone Mapping Software: Is It Any Good?
3D Insider is ad supported and earns money from clicks, commissions from sales, and other ways.
While DJI has mostly dominated the game if we're talking about sales of drones in the consumer and prosumer markets, its software development has been severely lacking. By now, DJI has about a dozen different drone models that are capable of mapping via photogrammetry. For years, DJI owners had to rely on third-party drone mapping software that provide all-in-one mapping solutions – something that the old DJI GroundStation could not offer.
With the release of the DJI Terra drone mapping software platform, DJI seeks to fill in this gap. What is the DJI Terra capable of? How does it compare to other, more established drone mapping software platforms?
DJI Terra: An all-in-one mapping software solution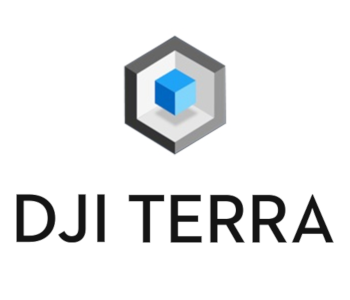 The field of drone mapping has been around for several years, which makes it a bit surprising that DJI took this long to develop their own drone mapping software. That's all water under the bridge, though, as we now have DJI Terra: DJI's first drone mapping software with all-in-one features.
Unlike the DJI GroundStation, which was limited to mission planning, DJI Terra map reconstruction and data analysis functions. Also unlike the GroundStation, DJI Terra needs a laptop to run. Since there is no mobile app complement, this means that you'll need to physically bring a laptop to the field. We'll have to dock a few points for convenience because of the lack of this feature.
Compatibility
Right now, the DJI Terra is only compatible with the following DJI drone models:
Phantom 4 Pro
Phantom 4 Pro V2.0
Phantom 4 Pro + V2.0
Phantom 4
Phantom 4 Advanced
Phantom 4 RTK
The compatibility list seems very limited for now, especially considering that it does not include enterprise drones such as the Inspire or Matrice lines. We are also hoping to see the Mavic 2 Pro or other Mavic drones included in this list. So far, DJI has not announced their plans for expanding this compatibility list – we'll just have to wait and see.
Mission planning
With DJI Terra, you can plan your mapping survey using three distinct modes: Waypoint, Area, and Oblique. Each mode offers a different level of complexity, allowing you to control the level of detail you want to get out of your survey in exchange for longer flight time.
In Waypoint mode, all you need to do to create a custom flightpath for your drone is to select waypoints on the map. You can also set the scope of the area in Area Mode using at least three waypoints, with the software automatically generating a flightpath. Oblique Mode is especially designed for 3D mapping, where the software will designate five different flight paths to capture your survey area from different perspectives.
What makes the flight planning feature even more impressive is that it offers fully customizable and dynamic settings. Before your drone launches, you can set its flight speed and its flight altitude. You can also adjust how much overlap you want the images to have along different axes. If you'd like your survey to focus on particular subjects, you can also adjust the gimbal angle of your drone.
Flight execution
As we've mentioned earlier, all the settings for DJI Terra will have to be done using a laptop, which is then connected to your remote controller. Once the settings have been dialed in, the drone can do the survey autonomously. All you have to do is to check the quality of data and monitor the drone's battery level.
A nifty feature of the DJI Terra is the ability to give you a preview orthomap as the drone does the survey. This is by no means, the accurate map – you'll still need to do a reconstruction to see that – but it's a good indicator for the quality of images that you are capturing.
If you feel like your drone cannot finish the survey with its current battery level, you have the option of suspending the survey and activating the Return-to-Home function. You can them hot-swap the battery and have the drone pick up exactly where it left off. This can prove to be very instrumental if you're doing an Oblique survey which will likely produce several hundred images.
Data processing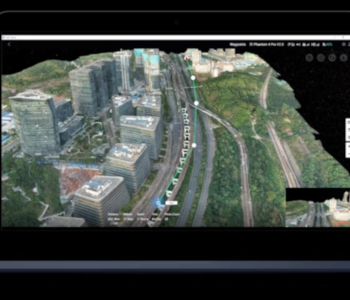 DJI Terra does not have any provision for cloud-based backup or processing. Instead, all the images captured during the survey are stored in the onboard SD card. After the survey had been completed, you need to retrieve the SD card, plug it into your laptop, and import the aerial images to DJI Terra.
DJI Terra offers two reconstruction options: 2D reconstruction which is available Advanced and Pro subscription plans (more on that later), and 3D reconstruction which only Pro users can access. DJI has no cloud-based processing features, so all the reconstruction will be done using your laptop's resources. The time it would take to finish a reconstruction job would depend on the size of the project and how powerful your hardware is.
The 2D reconstruction feature generates high-resolution orthomosaic maps, which can be very useful for taking accurate measurements for construction, agriculture, and urban planning. This is complemented by a full suite of tools that can measure distance, area, and volume given the prescribed number of points in the map. You can also click at any point on the map to obtain accurate GPS coordinates.
Pro users have the benefit of generating full three-dimensional models from the aerial images. The 3D models are fully navigable, allowing you to closely inspect any feature on the map. Through DJI Terra, you can also view the aerial images that were used as a reference for each feature in the model.
Should you find that there are sections in the model (whether 2D or 3D) with poor quality reconstruction, you can always launch another quick survey to collect more images in that section. Since all images are geotagged, you can just add the new images to your existing image collection and run the reconstruction protocol again.
DJI Terra has three reconstruction scenarios that you can activate depending on the setting of your survey. The Field Scenario is suitable for areas with flat terrain, and the Urban Scenario was designed to consider the presence of large buildings of varying heights. There's also the Fruit Tree Scenario which acts much like the Urban Scenario except it only anticipates the presence of much shorter trees. The reconstruction algorithm will change depending on which scenario you choose, so make sure to set it accordingly.
You also have the option of adding annotations at each point or area in the model. This is great for when you need to collaborate with a team on a project, or if you think that you will need to review the model you generated eventually.
The data analysis features of DJI Terra are quite limited. Aside from the model reconstruction and measurements, the software isn't capable of anything more. This does seem disappointing given its subscription price, but the good news is that DJI Terra can export the model into OBJ files for editing using other 3D software.
Price
Currently, DJI offers two types of subscription plans: the Advanced license and the Pro license. To get an Advanced subscription, you will need to pay $2000 per year. For a Pro subscription, the price is much higher at $3000 per year. At this price point, it certainly seems that DJI's target market does not include individual mapping professionals or small firms.
How does it compare to other software?
DJI Terra is facing a huge problem, which is the market presence of drone mapping software that have been better developed through several years of regular use by the mapping industry and upgrades by the developers. Right now, its biggest rivals would have to be Pix4D and DroneDeploy, both excellent drone mapping software platforms. Let's see how the three drone mapping software platforms stack up:
DJI Terra (Pro)
Pix4D
DroneDeploy (Business)
Subscription Price
$3000
$3504
$3588
Compatibility
DJI Phantom 4 Series
Long list of DJI, Parrot, and Yuneec drones
DJI Inspire, Mavic, Matrice, Phantom lines, Zenmuse cameras
Planning
Done via DJI Terra desktop app
Done via Pix4Dcapture mobile app
Done via DroneDeploy mobile app
Execution
Real-time orthomap
Real-time preview of map with quality indicators
Real-time Live Map
Processing
Local
Cloud-based
Cloud-based
Analysis
Quality indicators
Distance, area, and volume measurements
Annotations
Distance, area, and volume measurements
Annotations
Distance, area, volume, slope measurements
Automated insights (counters, stockpile measurements, etc.)
GCP integration
Output types
Orthomosaic maps
2D models
3D models
Orthomosaic maps
Point clouds
Digital elevation models
Contour lines
3D mesh
Thermal maps
Index maps
Orthomosaic maps
2D models
3D models
Contour maps
Digital surface models
Index maps
Despite the seemingly steep price of DJI Terra, it's still significantly cheaper than the Pro-level subscription plans of both Pix4D and DroneDeploy. In terms of flight execution, DJI Terra can pretty much stand toe-to-toe with both competitors, as well.
However, the relative infancy of the DJI Terra platform really shows when you compare it to the planning, analysis, processing, and output options of either Pix4D or DroneDeploy. While you need to physically bring a laptop to the field to use DJI Terra, both Pix4D and DroneDeploy have mobile app counterparts that make this process much more convenient. Both platforms also do their data processing on cloud servers, allowing for large amounts of data to be processed without crippling your own workstation.
Perhaps more glaring is the fact that Pix4D and DroneDeploy have been so well-developed that they are now capable of a variety of output types. They can be used for more than just the creation of 2D and 3D models. They are also capable of creating thermal images, NDVI maps for precision agriculture, digital elevation models, and contour line maps. These may be niche applications, but they could be very valuable for the large firms that DJI is targeting.
Although DJI Terra has been specifically designed to be used for DJI drones, they really need to step up their compatibility game. Right now, both Pix4D and DroneDeploy are compatible with a wider range of DJI drones, including those from the Mavic, Inspire, and Matrice lines. Pix4D is even compatible with a substantial number of drone models from Yuneec and Parrot. If DJI Terra has any hopes of being competitive, it will need to be upgraded to be compatible with practically all DJI drones.
Is DJI Terra worth it?
We have to admit – for a $2000 to $3000 annual subscription plan, the list of features of DJI Terra seems underwhelming. This is, of course, in the context of knowing that there are other, much more capable drone mapping software platforms that are priced competitively.
Right now, DJI Terra does not seem to be worth it – not yet, at least. However, we're very optimistic that upgrades to DJI Terra will be rolled out in the following months. We find it hard to imagine that DJI does not have plans to make DJI Terra compatible with their flagship enterprise drones, such as the Inspire and Matrice lines. Some more output options and a cloud-based processing feature would also be really nice.
Final thoughts
DJI is quite late in the game in terms of software development for industrial drone applications. Their latest, the DJI Terra, really highlights how much they need to catch up to be competitive in this field. Right now, DJI Terra isn't something we can recommend, and we think that many drone mapping professionals would agree with us. We'll just have to wait and see what DJI has in store for the future of DJI Terra.