8 Best Mobile Apps for Drone Pilots
3D Insider is ad supported and earns money from clicks and other ways.
The saying that "there's an app for everything" still sounds like hyperbole, but it's not all that far from reality. For drone pilots, the right mobile app can be a huge help in getting timely weather forecasts, reviewing sectional charts, and checking for Notice to Airmen (NOTAMs) or temporary flight restrictions (TFRs).
The problem with drone apps (or any type of app, for that matter) is that there's way too many of them out there. To help you pick out the essential ones, we have compiled a list of the best and most useful mobile apps for drone pilots. You don't need all of them, but it's worth knowing how each one can help you in planning and executing your flight mission.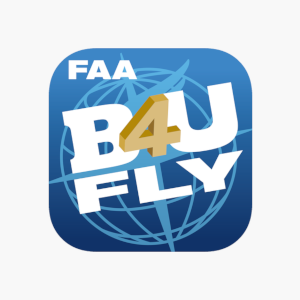 Number one on this list is B4UFLY, a mobile app developed by the FAA. A new version of the app is due to be released in 2019. This version will be developed in partnership with Kittyhawk, an FAA-certified drone operations software company. B4UFLY has been a mainstay in many drone pilots' mobile devices for years. With its wide array of situational awareness and flight planning features, we won't be surprised if you end up never uninstalling the app from your device once you give it a try.
The primary function of B4UFLY is to inform you of any flight restrictions in your current location. The app shows the status of fly or no-fly zones in color-coded and delineated areas and recommends corrective actions for the user if any are needed. The app also has a Planning Mode that allows you to set when or where you intend to conduct future drone flight missions. As expected, the app will let you know if your plans could run afoul of any FAA-mandated flight restrictions.
The best thing about the B4UFLY app is its intuitive and user-friendly interface. All restricted and airspace is clearly labeled in the interactive map. If the map starts to feel too crowded, then you can apply any of several filters, so you see just the info that you need. Since the app is an official release from the FAA, it also has a lot of useful links to FAA resources such as definitions for different airspace classes.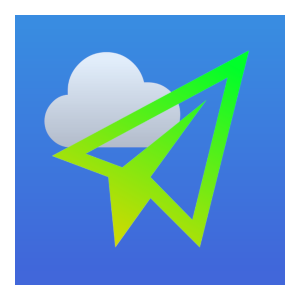 The interface of UAV Forecast looks so simple that it belies the app's usefulness for providing detailed weather forecasts per location. The level of detail that UAV Forecast provides is quite astounding. It provides info on the forecasted wind conditions, precipitation, visibility and cloud cover. Best of all, UAV Forecast provides this info on a per-hour basis, so you'll know what time to best launch your drone.
UAV Forecast has an advanced feature that provides a KP Index forecast. This is a measure of how much electromagnetic interference your drone can experience during the flight due to geomagnetic disruptions caused by solar activity. If you're concerned about losing your controller signal or GPS reception, then the KP Index forecast might be worth a look.
Aside from its excellent weather forecasting data, UAV Forecast also has an interactive map that shows restricted and no-fly zones. The level of detail on flight restrictions isn't as impressive as the other drone apps on the list but is nevertheless useful.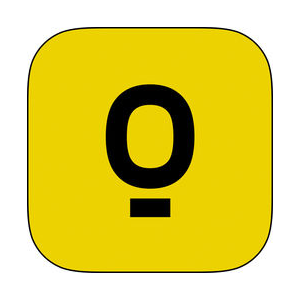 Hover is one of the most popular apps among drone pilots. On top of its eye-catching design and interface, Hover also does a very good job of consolidating information on weather forecasts and no-fly zones. Like UAV Forecast, Hover provides hourly temperature, visibility, and precipitation forecasts. You can use the app for advanced flight planning, as their forecasts can go days or weeks into the future.
Hover also has an excellent interactive map that highlights the location and extent of no-fly zones. Hover's database is one of the most comprehensive as it consolidates information from the FAA, US military, and US National Parks. Thus, Hover highlights not only airspace controlled by the FAA, but also those under military control or are considered National Parks.
Another unique feature of Hover is its feed of drone-related news. Accessing this feed is as simple as swiping right on the app's main menu. You can even customize this feed by including which websites you would like to receive updates from. It's a nice little feature which provides a reprieve from flying your drone in case you want to take a short break.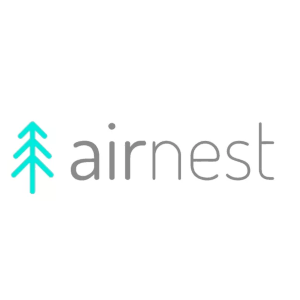 Unlike the other apps in this list, Airnest is more than just an app for checking flight restrictions and weather forecasts. Airnest can interface with your drone to provide advanced flight capabilities. Right now, Airnest is still only available in iOS and is only compatible the DJI Phantom 3 series, Phantom 4 series, Inspire, and Inspire Pro drones.
The main strength of Airnest is in flight planning. You can command your drone to fly autonomously either by dropping points-of-interest on the on-screen map or by drawing a pre-determined path. The design of Airnest focuses on ease-of-use, so even the most inexperienced drone pilots can use these flight planning features with minimal training. Of course, you can also use Airnest to fly your drone manually.
Since Airnest can connect to your drone, it can display critical diagnostic data such as your drone's battery level, GPS reception, altitude, and ground speed. All these data, along with your flight path, can be recorded using Airnest's flight logging feature
According to co-founder Justin Miller, Arinest was designed to help drone pilots get perfectly smooth drone shots. Planned updates will release soon, which should allow for highly dynamic shots and more meticulous planning.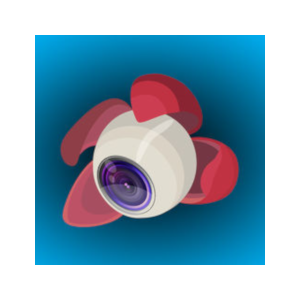 When it comes to autonomous flight mapping, few can come close to the popularity and reliability of Litchi. Aside from the standard waypoint or path mission planning features, Litchi also offers autonomous photo modes such as Follow Me, Orbit, and Panorama.
If you are into photography of fast-moving subjects such as animals or sports events, Litchi can be very valuable with its Focus mode which allows you to take control of the drone's movement while Litchi takes over gimbal control. Litchi also has a tracking feature that makes use of the drone's camera capability with the app's own vision algorithms to identify any object or person and keep it in the frame.
Litchi also has an automatic flight logging capability that records all your flight details in easily readable logs and uploads them into a HealthyDrones account. This is a great feature for reviewing your flight, post-flight analysis, or any troubleshooting.
The main limitation of Litchi is that it was designed to be compatible only with DJI drones. Its compatibility list is a bit more extensive, as it includes the Mavic and Spark drones on top of the Phantom 3 series, Phantom 4 series, Inspire 1, and Inspire 2. Litchi is such an excellent mobile app that many DJI drone owners prefer it to DJI's official DJI GO mobile app.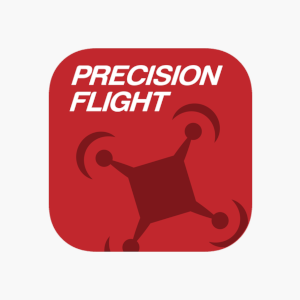 PrecisionMapper belongs to a class of its own as it a specially designed software platform for drone-based mapping. With PrecisionMapper, you can easily designate the area to be mapped, and the app will automatically determine a flight path for the drone. The amount of aerial imagery, including the degree of the overlap of the images, will be handled completely by the app.
The app isn't all about just conducting autonomous drone mapping missions. It also has safety features built-in such as a pre-flight check, emergency landing, and return-to-home options, and the ability to pause and resume missions for battery swaps or random check-ups.
All aerial images ad flight data can be uploaded the PrecisionMapper server for free. All post-processing operations are done on the cloud, eliminating the need for powerful processing technology on the user end. PrecisionMapper maintains a huge library of algorithms for mapping applications. Whether you need a standard 2D or 3D orthomosaic map or you need other processed data such as volume, elevation profiles, or NDVI maps, PrecisionMapper has just about everything for mapping needs.
Again, a major limitation of PrecisionMapper is that it currently only supports DJI drones. It can interface with the Mavic Pro, the Phantom 3 and Phantom 4 series, the Inspire models, and the Matrice 200, 600, and 1000.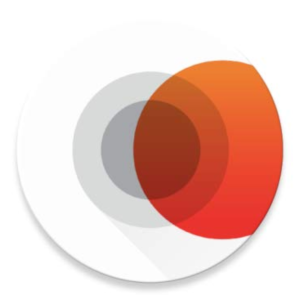 This is a really fun app that drone photographers can use if they rely a lot on natural light. Sun Surveyor allows you to see the forecasted position of the sun at any location and at any given time. The app delivers this information using an augmented reality interface that uses your camera's street view mode to trace the forecasted path of the sun throughout the day.
This app is an amazing photography tool if you are aiming to capture as many shots as possible within the golden hour. The app also allows you to predict how long shadows will fall at your location if that's an important element in your photography.
Despite the app's name, Sun Surveyor can also be useful in predicting lunar phases. Other details such as the moon distance, perigee, apogee, and super moon predictions can also be provided by this app. If you're looking for the best locations and times to capture star trail or Milky Way photos, then Sun Surveyor is also an excellent tool.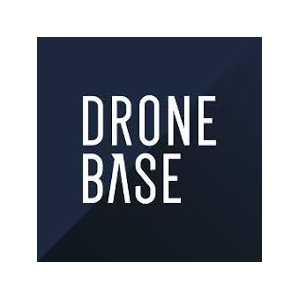 You can think of DroneBase as the Uber of commercial drone services. If you are a professional drone pilot, signing up for a DroneBase account gives you access to a massive marketplace for your type of services through their mobile app. DroneBase started as a marketplace for drone photography services but has since expanded to include jobs real estate advertising, insurance, construction, and engineering.
DroneBase offers a complete platform for commercial drone pilots. Aside from informing you about nearby drone missions, the app also maintains a record of all the missions you have completed and helps you track your earnings over time. Currently, DroneBase maintains a database of more than 60,000 drone pilots and have helped connect these drone pilots to more than 100,000 completed drone jobs. With push notifications and scheduling features, you will never miss an opportunity to earn extra cash with your drone.
Final thoughts
While it's perfectly possible for you to fly your drone using just the dedicated remote controller and the official app of your drone's manufacturer, there are dozens of apps that you can download to further enhance the drone flight experience. These apps can range from general drone pilots use such as weather forecasting or mapping of no-fly zones to special applications such as drone photography aids or drone marketplace access.
If there's a limitation that we have noticed with a lot of these drone apps, it's the fact that most of them were designed to be compatible only with DJI drones. Hopefully, as the drone market expands to accommodate other drone brands, these drone apps will also receive updates that can make them work with Yuneec or Parrot drones.