A Guide to Starting Your Own Drone Business
3D Insider is ad supported and earns money from clicks and other ways.
Over the last few years, drone technology has advanced leaps and bounds to a point where they have massively influenced many industries. Nowadays, we have drones that can fly autonomously, capture 4K (and better) videos, and carry various mapping sensors as payloads. Goldman Sachs has forecasted the commercial drone industry to grow to $13 billion in value by 2020, anchored by increasing market opportunities drone service providers.
If you have considered getting a slice of this $13 billion pie, then this article was made exactly for you. In this article, we go through all the steps you need to take to start a drone business and to make sure that it becomes successful. It's not as simple as buying a drone and offering your services, so read one to make sure that you are prepared.
1. Define your service
Before you even commit to anything, you need to determine which specific drone service you are offering. There are more than a dozen types of drone services being offered by different providers currently, although not all of them are recommended for beginners. To get you started, here are the most accessible drone services that you can consider:
Drone photography
Today, the most common application of drone technology is in capturing drone aerial photos and videos. They are so common that everyone has probably seen footage shot by a drone, whether it's coverage of an event such as a wedding or a concert or in a movie. Drones allow photographers to take shots from angles and vantage points there would have seemed impossible in the past.
If you are already an experienced photographer, then this is a field you can easily get into. Some entrepreneurs who already have existing photography businesses merely choose to augment their services with drone photography. This allows them to charge a premium and helps them stand out from the competition.
Real estate photography
Real estate photography can be considered a sub-set of drone photography, but it is a big enough industry on its own to warrant a separate discussion. In fact, it is the fastest rising branch of drone-based services. Real estate photography is merely the use of drones to capture aerial photos and videos of real estate property that agents can use for marketing. With drone photography, real estate agents can show off the property they are selling in ways and with a scope that has not been seen before.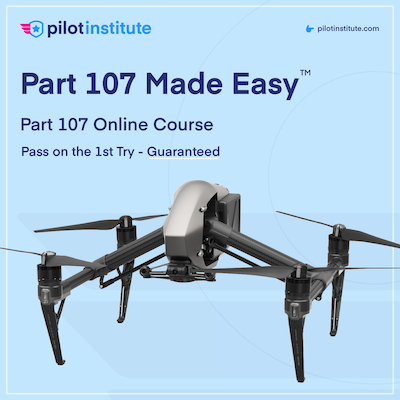 It goes without telling that you need to be a good photographer to get into real estate photography. Since your clientele will mostly be real estate agents, having existing contacts in the real estate industry will be a huge plus for you should you decide to offer this service
Precision agriculture
Drones have been used in the agriculture industry to help farmers see problem areas in their fields without having to do a time-consuming and laborious manual inspection. Using multispectral sensors mounted on drones, a comprehensive survey of a huge farmlands can be done quickly. With the data gathered from these surveys, farmers can assess if there are problems in irrigation, soil variation, and pest infestation.
There are also some drone models that can carry liquid pesticides or fertilizers as their payload and spray it uniformly across the whole field. This drone service eliminates a lot of manual work while ensuring that the whole farm field receives the necessary treatment evenly.
This is a great choice for a drone service if you're in an area where the agriculture industry is thriving. It involves a little more technical expertise in planning automated flight paths and post-processing the data, but these can be easily learned. With the amount of manual work that can be replaced by a simple drone service, you can be sure to have clients lining up at your door.
Drone inspection
In many large-scale industries, drones have been used to perform jobs that would otherwise be too dangerous for humans. This includes the inspection of high-elevation structures such as communication towers and plant equipment. Drones have also been used to quickly inspect large areas such as solar farms.
These jobs often require flying near expensive and sensitive equipment and infrastructure. This means that pilots with very precise drone flight skills will be more preferred, as well as those with highly stable drones equipped with anti-collision technology. This drone service may also be a good choice if you have an engineering background, as you can communicate easier with your clients. If you are considering entering this field, then perhaps you can try taking a drone pilot training course first.
Mapping
Drone mapping is a catch-all term for a whole array of drone-based services based on the ability of drones to capture photos and other data over a large area. The fact that payload drones can be outfitted with a variety of sensors makes them useful in several technical and scientific applications. The most common use of drone mapping is in the generation of elevation models using drone photogrammetry or the more expensive light detection and ranging (LiDAR).
Drones can also carry thermal cameras, ultrasound sensors, gravimetric sensors, and several other forms of technology used in remote sensing. Collecting data remotely isn't a new field, so you are sure to have a community of clients should you get into this drone service. However, drones have made remote sensing much cheaper and faster.
Drone mapping may be one of the most technically demanding services that you can offer. In addition to precision survey planning and drone flight, you also must be well-versed in the technology you are using. Whether it's a laser emitter and sensor, or a thermal camera, you need to be familiar enough with the equipment to make on-the-field adjustments and troubleshooting. It will also be better if you can also offer post-survey data processing, so you can offer the whole package of drone mapping services to your clients.
2. Know the market
Starting a drone business can be a costly and time-consuming affair, so it's worth your time to look before you leap. Drone services require you to be physically present to offer them, so the market for each type of drone service can be very localized. For instance, if you are considering offering drone photography, it may be a good idea to scout the competition and estimate how many other people are offering the same service. Perhaps the market is already saturated, and you might find it hard to get a gig as another addition to a large pool of drone photographers.
More technically advanced drone services such as mapping and inspection are commonly needed by enterprise clients. This means that there may not be a huge number of potential clients, but the few jobs available will probably pay extremely well. Before you dive in, investigate the types of companies that may need these services and don't be apprehensive about sending feelers for them. After all, the relationship you can build will be mutually beneficial to the both of you.
Other drone services are more location-specific. After all, offering drone-based agriculture surveys will not be productive at all if you're not located near sprawling agricultural lands. If the farms are nearby, then you can take the time to talk to the local farmers and assess if they have needs that you can satisfy. You can also get a feel for how much they might be willing to pay for the kind of service you can offer.
3. Buy your drone
Now that you know what service you want to offer, it's time to get a drone It might be tempting to go with a low-cost drone if you are still starting, but the truth is that you cannot stay competitive with a substandard drone. If you want to stand out from the competition and assure your clients that you can provide superior service, you need to have the best drone for the job.
The drone that you choose will depend on the type of service you are offering. Some drones have superior cameras, while others come pre-equipped with special sensors for other applications. Higher-end drones come with payload capabilities that make them highly flexible and versatile. Here is a short list of the best drone for each type of job to give you an idea of which drones to buy:
Best Photography Drone – DJI Mavic 2 Pro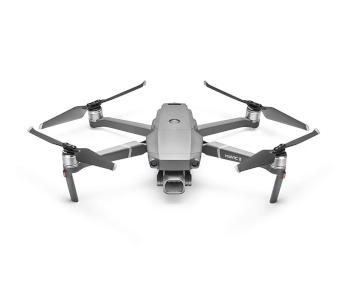 The DJI Mavic 2 Pro was just released earlier this year but has made waves in the drone community for having the best camera out of all the ultra-compact drones. It is equipped with a Hasselblad camera with a 1-inch CMOS sensor that allows it to capture 20MP stills and 4K video. It also has an updated 3-axis gimbal system that ensures smooth and stable videos even in rough conditions while also providing a panning function. The Mavic 2 Pro can even be used in inspection jobs due to its small size, it remarkable stability, and its omni-directional collision avoidance system.
All the great features of the Mavic 2 Pro are housed in a super compact and portable package that allows the propeller arms to be folded inwards, reducing the size of the drone to roughly the size of a water bottle. It is this combination of portability, a high-quality camera, and ease of use that makes the Mavic 2 Pro stand head-to-head with its larger professional-grade camera counterparts.
Best Agriculture Drone – Parrot BlueGrass
Unlike the other drones from Parrot, the Bluegrass is a much larger and heavier drone. This is probably due to the array of sensors onboard the Bluegrass that make it an exceptionally well-designed agricultural drone. To start off, it is equipped with 14MP wide angle camera that can also capture videos at 1080p resolution.
For crop analysis, the Bluegrass uses the Parrot Sequoia multispectral sensor that is comprised of 5 cameras that capture different wavelengths of light. The images generated by these 5 cameras are combined to form a composite coloration map, which can be interpreted to assess the crop health in different areas of a farm field. The images captured by the Bluegrass are geotagged using the integrated GPS and altimeter, which can also be used by the pilot to plan and execute automated flight paths. With a 25-minute battery capacity, it only takes minutes for the Bluegrass to cover an extent of land that would normally take several hours of manual inspection.
Best Payload Drone – DJI Matrice 600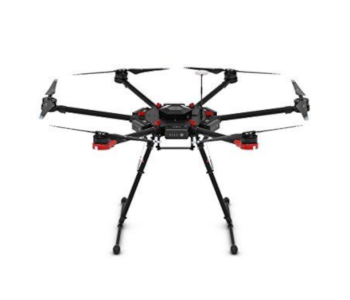 The Matrice 600 is the heavy lifter of the DJI's line of professional-grade drones. With a 6-kg lifting capacity, the Matrice 600 can carry equipment for professional photography, multi-sensor imaging, thermal imaging, and other advanced applications. The hexacopter design of the Matrice 600 makes it an exceptionally stable drone even in windy conditions.
Data collection and processing is made easier with the onboard integrated electronic devices that can store and process any data collected by the payload equipment. It is also equipped with LightBridge technology, allowing the Matrice 600 to transmit real-time video within a maximum range of 5 kilometers. Custom SDKS's, such as Pix4D, allow advanced drone pilots to program the Matrice 600 to follow automated flight paths and other commands that aid mapping and imaging. With its heavy lifting capacity and fully customizable software, the Matrice 600 is one of the most versatile professional-grade drones that you can buy.
Best Mapping Drone – DJI Phantom 4 RTK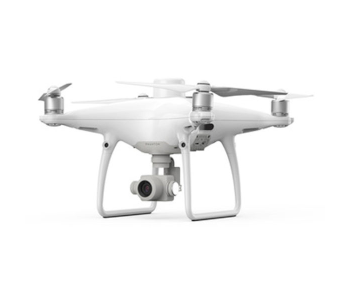 The Phantom 4 RTK is a relatively newly released drone by that focused on drone mapping. In fact, it is probably the best mapping drone available in the market today. Its major advantage is the use of a real-time kinetic (RTK) positioning system that is located in a node at the top of the drone. The RTK system allows the drone to achieve centimeter-level locational accuracy. It is also equipped with a camera with a 1-inch CMOS sensor, a standard for the Phantom 4 line of professional drones. The result of this combination is the ability to generate high-quality maps that are not only extremely detailed but are also highly accurate.
Planning mapping surveys is made easy with the pre-installed GS RTK app, which lets you define the drone's flight path and survey area with just a few clicks and swipes. DJI has boasted that the high accuracy of the Phantom 4 RTK eliminates the need to define numerous reference points, cutting down the time needed to complete a mapping survey by up to 75%.
Accessories
A good drone pilot must be ready for all circumstances, especially if you are doing a commercial gig. This means you need to be prepared with a full set of accessories for your drone. At the minimum, your usual set should include extra batteries, extra propellers, extra SD cards, and a portable power station.
4. Get drone flight training
Although the FAA does not require commercial drone pilots to undergo formal drone pilot training courses, it can be an advantage that you can use to stand out from the competition. More than being a competitive edge, enrolling in a drone flight school gives you access to the cumulative knowledge of drone flight experts, FAA-recognized flight instructors, Part 61- certified pilots, meteorologists, and drone-based service entrepreneurs. With the help of these experts, you can be one of the most proficient and knowledgeable drone pilots in your niche.
The bitter pill you need to swallow is the fact that these training courses can be quite expensive. However, having finished a training course in any of the top-rated drone flight schools can look good on your resume and creates the impression on potential clients that you are a skilled and reliable drone pilot. You can consider the cost of taking a drone training course another investment that you make towards your drone-based business.
A lot of drone flight schools have popped up ever since drones became extremely popular, but we'll help you narrow down the choices to the drone flight schools that have proven their caliber and risen to the top of the list.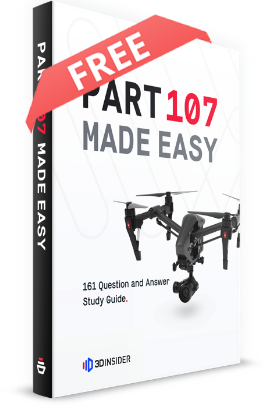 PART 107 Made Easy
161 Question and Answer Study Guide
105 pages of illustrated content
Covers all parts of the Part 107 test
$97 of value for free
Pilot Institute – Part 107 Made Easy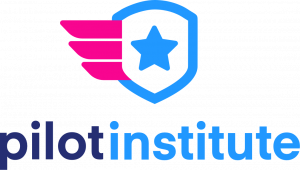 Pilot Institute has a comprehensive course to help you get your drone license called Part 107 Made Easy. This course offers 12.5 hours of short videos that you can watch to study.
This course also comes with an 11 page illustrated cheatsheet and it's the only one to come with a flashcard app for iOS and Android. They offer a $150 money back guarantee that you will pass your test.
Drone Pilot Ground School
The Drone Pilot Ground School is one of the most established drone pilot flight schools having helped more than 11,500 commercial drone pilots secure their drone licenses. Their curriculum was developed in collaboration with FAA-certified flight instructors and a former chief pilot of the Part 141 flight school. Their Part 107 training course is comprised of more than 350 multiple choice questions and 5 full length practice tests. With such a comprehensive and well-designed course, it is no wonder how the Drone Pilot Ground School achieved the level of success they have.
Aside from the technical knowledge needed to operate drones, the Drone Pilot Ground School also provides a primer for how to run your drone business. These bonus lectures will cover topics such as the legal consideration of running a drone business, how to price your services, the liability of drone business owners, and how drones can be used to market real estate. This lecture is unique to the Drone Pilot Ground School and can be very valuable to you as make the first steps of running your very own drone business.
DARTDrones
The DARTDrones drone school has gained international popularity ever since their successful pitch in Shark Tank. This boost in popularity has allowed DARTDrones to expand their curriculum and their teaching staff, making them the only drone school with more than 40 training centers distributed across the whole United States.
DARTDrones offers a wide variety of online and in-person training courses ranging from Part 107 preparation to a professional drone pilot course. They also offer specialized courses geared towards specific industries such as their aerial photography course. For aspiring commercial drone pilots, we recommend their Professional Drone Pilot Package that includes a prep course for the Part 107 knowledge test, an in-person flight training course, and special courses on other topics such as drone photography and how to start a drone business.
DroneU
DroneU probably offers the widest range of training courses out of the schools in this list. They cater to both beginners and experts with courses on drone photography and specific drone sensors. If you are considering a highly technical drone service, then there is probably a DroneU course that can be very useful for you.
Instead of paying a one-time fee for each training course, DroneU implements a subscription payment scheme. By paying a monthly fee, you get full access to all their training courses. You can also participate in their private community where drone experts and drone business owners regularly share their knowledge. Even if you don't pay DroneU a monthly fee, they regularly release free content via videos and podcasts that should prove useful, no matter what level of expertise you have as a drone pilot.
Unmanned Vehicle University
The Unmanned Vehicle University (UVU) is unique in that it is an actual university that grants master's Degrees in Doctorates in Unmanned Systems Engineering. The UVU has an impressive faculty composed of UAV instructor pilots and engineering PhDs with a combined experience of over 60,000 hours of drone flight. Much like an actual university the Unmanned Systems Engineering course operates on four quarters per year.
If you are not interested in getting a formal degree, UVU also offers a remote pilot training course that includes an online module, a PC flight simulator module, and in-person flight training. This course covers all the essential topics you will need to know as a drone pilot including aerodynamics, aircraft design, and remote sensing. Taking the in-person flight training course can be conveniently completed in any of the 9 training centers of the UVU distributed across the United States
How about free alternatives?
Although there are a couple of coupons and discounts you can use to lessen the cost of enrolling in a flight school, it cannot be denied that a formal training course costs a lot of money. If you're a little tight on budget, you can settle with the free resources that can be found online. Youtube hosts dozens of drone tutorial videos, while podcasts, study guides, reading materials, and mobile apps can be accessed for free in various websites. These online resources can probably be barely compared to in-person courses, but a little resourcefulness and creativity can go a long way towards maximizing the little knowledge you get.
5. Get a remote pilot certificate
As of August 2016, all drone pilots who wish to offer commercial drone services need to secure a Part 107 remote pilot certificate. More commonly known as a drone license, this is a requirement imposed by the FAA to ensure that commercial drone pilots comply to a standard set of rules and restrictions and pass a standard level of knowledge.
The biggest challenge you'll have to face in getting a drone license is passing the Part 107 knowledge test. This is a 60-item multiple choice test, of which you will need to get 70% correct to pass. The test covers a wide range of topics including basic meteorology, radio communications, drone flight restrictions, aeronautical charts, and drone pilot behavior among others. Needless to say, you won't get by on practical knowledge alone.
Fortunately, there is an abundance of free and paid study materials available online that you can use to prepare for the Part 107 knowledge test. It will definitely take a significant commitment from you to pass the test on your first try. We recommend setting aside at least two weeks for serious study time before the test.
Once you have passed the knowledge test, you can proceed to applying for the drone license. This can be done conveniently using the FAA's online portal. The TSA will conduct a background check on you before you can be officially granted your drone licensed. Take note that being a Part 107 licensed drone pilot means you need to abide by all the Part 107 rules and restrictions. The drone license will also expire after 2 years, after which you'll need to take and pass the recurrent knowledge test to renew your license.
6. Get insurance
After all the training you've been through, you might think that you are not going to run into any accidents. This mentality is a trap you should avoid, as even the best and most experienced drone pilots have accidents eventually. Having a drone-related accident is especially troubling when it happens while you are doing a commercial drone gig. Small accidents can become big problems when a simple drone crash ends up damaging someone else's property or injuring a spectator.
It is important to get liability insurance before you start offering commercial drone services. Nowadays, a liability insurance policy has become so important that some clients might not consider working with a drone pilot that does not have one. Most liability insurance policies offer a coverage of more than $1 million, although it will still be mostly up to you to assess the risks inherent to the drone service you are offering.
Aside from an insurance policy that protects you from financial liabilities, you will also need to insure your number one asset: your drone. Should your drone get damaged due to an accident, a drone insurance policy ensures that you can get your drone repaired or replaced at a minimal cost, so you can continue to offer your services. More than a dozen independent companies, such as UAV Protect or AVION Insurance, offer drone insurance services.
If you own a DJI drone, your best recourse is to avail of DJI's native drone insurance policy called DJI Care Refresh. The DJI Care Refresh program is available for all of DJI's newest drones and can be availed by paying a one-time fee which gives 1-year coverage. Should your DJI drone get damaged, the insurance policy ensures that you can get a replacement drone unit by paying only a small fraction of the drone's original retail price. If your drone can still be repaired, DJI will provide repair services for free.
7. Set a price for your service
Determining the price for which you will offer your services is one of the hardest parts of starting a drone business. The drone service industry is still in its infancy and there are probably no standard rates for any type of service. In determining the best offer price, it is important to keep in mind two things: (1) you need to make a profit, and (2) you need to stay competitive. With these two principles in mind, we can divide the decision process into two phases.
Pricing based on business costs
When you come up with a price, you must be certain that you are turning a profit. This involves documenting all business-related expenses and setting your price at a markup. The cost of starting a drone business include the cost of enrolling in any paid training course, getting the Part 107 license, buying your drone and its accessories, registering the drone, and registering the business.
Aside from the initial costs of starting the business, you will probably also rack up recurring business-related expenses. This includes the annual premiums you need to pay for your insurance, the cost of replacing your drone accessories, subscription to any software you are using to plan surveys or process data, and the salaries of any employee you have hired. You will probably also need to spend regularly to market your services, whether it's via web hosting or printing of business cards.
Pricing based on competition
Another approach in determining the price for which you will offer your services is to look at the prices being offered by the competition. You do not necessarily need to match or go lower than these rates, especially if you offer more value with your services. Value-adding factors can include your level of experience, the caliber of equipment you are using, and the output you promise to deliver. You may also offer auxiliary services such as video editing and data processing, so you can charge premium rates.
Pricing based on industry
It's difficult to estimate the standard rates for each type of drone service, as they are still very much determined by the free market. The usual rates may vary depending on the level of demand in your location, as well as the number of businesses offering the same service Naturally, highly technical services such as drone mapping will fetch a higher rate compared to drone photography or real estate advertising. If you want detailed schemes to estimate the rates you can charge based on your industry, then you can consult our in-depth article on how to price drone services.
8. Market your service
Now that you have all the hardware needed and you have established the rates you will be charging, it's time to put your services in the market.  As most newcomers to any business can profess, getting your first few clients is often the hardest part of getting a business started. The strategy of marketing your services will depend on what service you are offering, as well as the market you are offering.
The best method is to make a professional website that will host your portfolio. There are several web hosting solutions specifically designed for photography portfolios including Zenfolio or Pixpa. You can also use a portfolio plugin like Envira Gallery and build your website on WordPress. This will involve paying for web hosting and brushing up on a little web development knowledge, but the result should be a fully customized website that really captures your style as a photographer.
If you are planning to offer mapping surveys or inspection jobs, marketing your services may not be as straightforward. Your best bet is to get your hands on free data and do post-processing on it so you build up a portfolio of finished projects. You can also take apprenticeship positions, so you can tag along on commercial gigs and eventually develop your own client base.
Social media can be a very powerful marketing tool no matter what service you are offering. You can make an Instagram account with all your best drone shots, or make a technical blog detailing your technical analysis of geospatial data. These avenues provide potential clients a convenient way to view your work.
If there are conferences or special events around town that are geared towards your industry, then find a way to attend these events so you can network with potential clients. Be ready to discuss with them the kind of work you do, show them some samples, and give them your business card. It's a little old-school, but these methods undoubtedly still work.
Final thoughts
We won't understate it: starting a drone business is a huge endeavor. Between registering your business, getting the Part 107 drone license, and marketing your services, it takes a lot of hard work, money, and, time to get a drone business off the ground. However, this is true of any type of business. Deciding to start your own thing takes an extraordinary level of commitment if you want to see it through.
The good news is that the drone-based service industry does not seem to be slowing down. Many industry experts have forecasted that it will continue to grow in the next 4 to 5 years, with more people and companies recognizing how useful drones can be for them. With a little patience and a lot of hard work, you can also have a successful drone-based business. We look forward to your success. Good luck!