14 Best Colleges for Drone Training
3D Insider is ad supported and earns money from clicks, commissions from sales, and other ways.
Far from being something people do just for fun, drone flight some become serious business. In recent years, drone pilots have become a commodity in various industries, with many companies recognizing the business benefits of using drone technology.
In such a competitive landscape, how can a professional drone pilot stand out? Being able to flaunt an official degree for drone training from a college would be a good advantage. If you think that you are meant to build a career as a professional drone pilot, then here some of the best colleges that you can consider going to.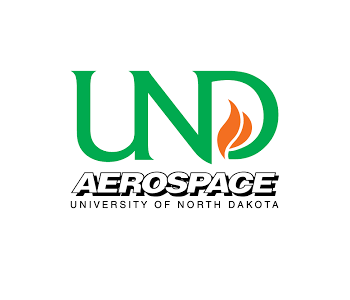 The University of North Dakota's (UND) Aerospace division is offering a course for BS in Aeronautics with a Major in Unmanned Aircraft Systems Operations. The program aims to develop graduates who can effectively operate unmanned aerial systems (UAS) while understanding the operational and safety considerations of the national airspace.
Being one of the first two universities in the US to offer a degree for UAS, the UND has the distinct advantage of having more years of experience. The curriculum for the program has been refined over the years.
The course covers a long list of topics including autonomous system, safety management, aerodynamics, counter-UAS applications, crew resource management, and human factors. After the course, graduates are expected to have developed proficiency in complex science, mathematics, engineering, and technology while being able to exhibit strong critical thinking and problem-solving skills.
With more than 13,000 square miles of airspace that you can use for practice flight, the degree course in UND will sharpen both your book smarts and your flight skills. The UND has even been recognized by the US government for pioneering research in drone technology. If you're after a degree from a university that has been receiving accolades from the drone community for years, then you can't go wrong with UND.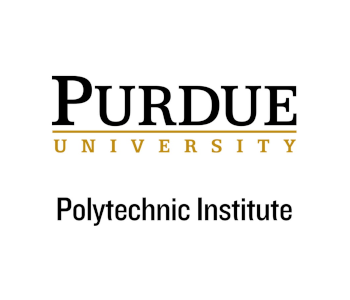 The Purdue University's degree on Unmanned Aerial Systems emphasizes how a career can be built on your skill as a drone pilot. Aside from developing your flight skills and educating you on drone flight safety standards, you can also have the opportunity to learn about specific industrial applications of drone flight. The degree is handled by the university's School of Aviation and Transportation Technology who have years of experience in the aviation industry and research.
The UAS degree course is quite comprehensive, covering core topics such as National Airspace System Operations, Unmanned Aerial Systems Design, Aviation Operations Management, and Aviation Business. The university also boasts of having the country's first university-owned airport and state's second busiest air control tower, which can provide students with real-world immersion in the aviation industry.
Students who take the course can be given opportunities to engage with industries that employ drone-based services and can even sign up for internships in these companies. A degree in Purdue University's program for drone pilots is a really good way to set you up for a successful career as a professional drone pilot.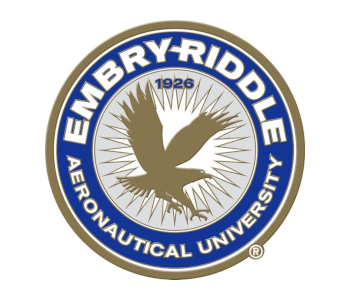 There are two options that the Embry-Riddle Aeronautical University (ERAU) offers for budding drone pilots. The first is a Bachelor of Science degree in Unmanned Aircraft Systems that you can take over eight semesters. With a focus on civil and commercial applications, the BS course is one of the most hands-on that the ERAU offers to prepare students for future employment in the drone-based service industry. The curriculum of the course includes hours of practice flight using both fixed-wing and quadcopter drones and even includes data collection, editing, and delivery for several common industrial applications.
The second option, a Master of Science degree in Unmanned and Autonomous Systems Engineering, is an engineering degree that paints a complete picture of drone flight. As the name implies, this course goes beyond just drones to cover the whole spectrum of autonomous vehicles including spacecraft, industrial robots, and underwater vessels. This is a 30-credit program, 15 credits of which will come from core subjects while the other 15 are electives. Some of the classes can be taken online, although you will still have to attend most of them on campus.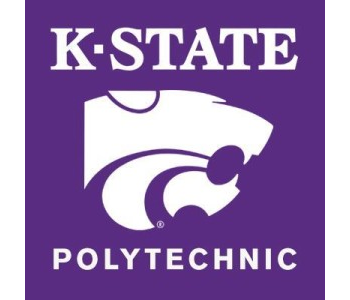 Although Kansas State University (KSU) is a relatively small university, they take pride in having more Master Certified Flight Instructors than any other university to offer degree tracks in unmanned aerial systems. The 4-year bachelor's degree in the Unmanned Aircraft Systems program prepares students for a career in the commercial drone industry through the use of cutting-edge technology, research opportunities, and exclusive education.
The KSU program focuses on a more hands-on approach to teach students how to manage a fleet of unmanned aircraft. The 12,000-foot runway located right across the university provides ample space for actual flight training. The fleet of drones that students can try out includes fixed-wing aircraft, multirotor drones, gas-powered, and motor-powered models. Students are also allowed to assemble their own UAS and test fly them.
A unique feature of the program is the optional participation in actual missions conducted by the Department of Defense. These missions are done over the Smoky Hill Weapons Range, an area of restricted airspace. This could be an eye-opening experience for drone pilots who might end up utilizing their newly-acquired drone flight skills for national security.
The Oklahoma State University (OSU) offers UAS-oriented courses at both the MS and Ph.D. levels. Applicants to either course must have a background in Engineering. Hands-on training is at the core of the programs' curriculum. In addition to flight testing, students are also given training on the analysis, assembly, and programming of a UAS.
With a fleet of over 100 aircraft and a dedicated UAS training facility that includes a hangar, a control room, and two runways, students are certain to have all the equipment and airspace they need to hone their craft. The program also offers research opportunities in some of the most specialized UAS-related technology including sense and avoid systems, flight path management, aeroacoustics, airspace integration, propulsions, and UAS sensors.
OSU hosts a couple of popular UAS events such as the Speedfest and the Unmanned Airspace Innovation Challenge. If you're interested in coming with the next big thing when it comes to drone technology, then the strong research thrust of the OSU may appeal to you. With so much technology and knowledge surrounding you, who knows what you can come up with?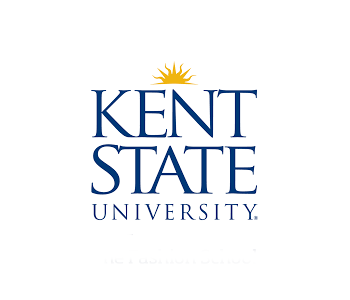 While the Kent State University (KSU) does not offer a degree that is dedicated to UAS, they do offer a minor that serves as a good introduction to UAS and how this technology has contributed to shaping up today's society. Students who sign up for the minor will gain knowledge on the safety standards of UAS flight, relevant regulations, how UAS work and their important components, and the prevalent industry applications and trends.
It only takes 16 credits to fulfill the minor, although you will need to finish a few pre-requisite classes that cover the fundamentals of air traffic and flight theory. The minor is a great option for drone pilots who don't want to commit their full-time schedules to learn about drones. You might even have the chance of participating in the university's joint research with the US Army Research Laboratory on unmanned aircraft propulsion scalability.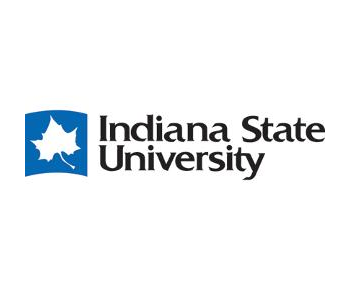 One of the oldest universities in this list, the Indiana State University (ISU) offers a host of aviation courses under their Aviation Management and Aviation Technology Studies program. ISU offers both an undergraduate Bachelor's degree of Science in Unmanned Systems and a Minor in Unmanned Systems. Obviously, the undergraduate degree is much more comprehensive, but both options cover the fundamentals of UAS flight: UAS mechanics, flight theory, payloads, sensors, air traffic control systems, and aviation safety management systems.
The programs provide training not just on multirotor drones but also cover unmanned land and marine vehicles. Students will be assessed based on how they demonstrate their skills in UAS programming, pre-flight and post-flight inspections, mission analysis, and de-briefing.
Just a few years ago, the ISU opened the Center for Unmanned Systems and Human Capital Development. Recognizing that there is now a demand for skilled drone pilots for disaster response, search and rescue, crop yield monitoring, and construction, the ISU opened this facility to serve as a dedicated training ground for drone pilots. The name of the facility implies that the ISU recognized that the human factor is an important component of drone technology.
The Green River College (GRC) holds the distinction of being appointed by the FAA for their Collegiate Training Initiative Program. If you wish to receive training from an FAA-appointed institution, then you can choose any of the GRC's Associate and Certificate programs for Unmanned Aerial Systems or the Bachelor for Applied Science in Aeronautical Science degree.
The GRC is actively looking for students for their programs, having approached several industries and High School Skill Centers. It is their goal to produce not only excellent drone pilots but also pilots who can repair and assemble drones, while also having basic knowledge of data collection and programming.
Students taking the UAS courses need to complete at least 90 credits. The required core courses tackle topics such as aviation history, basic aerodynamics, air traffic control, and weather. The Certificate course is much shorter at only 16 credits, which is a great option for drone pilots who are only looking for short training courses.
9. Putnam County High School
Through a collaboration with Mercer University and Advanced Airspace Management, Putnam High started offering a two-semester drone training program just a few years ago. The course covers all the bases when it comes to starting a career as a professional drone pilot. Students are provided the fundamentals of drone flight safety, the relevant FAA rules and regulations, taking photos, drone surveying, and downloading data.
The course isn't just all classroom instruction. Students get a taste of how flying a drone feels like using drone flight simulators before eventually moving on to actual practice of drone flight. They start out on low-end models, gradually moving up to more sophisticated ones as they develop better flight skills. Putnam High can accommodate a huge number of drones due to its dedicate drone airport with a large runway and landing area.
The partnership between Mercer High and NASA provides students the opportunity to work with them in their educational activities or workshops. This can be a nice feather on the cap of any budding professional drone pilot. The team behind Putnam High's drone program are hoping to roll it out to other school districts in Georgia.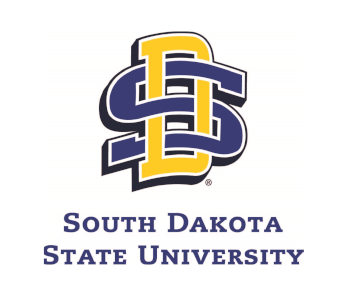 While the South Dakota State University does not offer a degree course for drone pilots, they do offer a certification course that takes only 12 credits to finish. This is ideal for drone pilots who cannot commit a year or two to study about drones.
The program for the Unmanned Aircraft Systems Certificate is handled by the university's Department of Geography. This means that niche topics such as remote sensing, GIS, and precision agriculture are included in the course with qualified instructors to boot. Of course, the course still covers the basics: UAS design, flight safety, relevant laws, and research and commercial applications.
There is some online coursework, but it's very limited. Most of the course is provided as lectures, laboratory research, and fieldwork.
This course is uniquely suited to drone pilots who are aiming for a career in drone-based mapping surveys and precision agriculture. As we've said, these people know their stuff.
The drone program of Troy University, the Bachelor of Applied Science in Resource and Technology Management – Aviation Ops, was first offered in 2014. Troy University was the first university in Alabama to offer a program geared towards potential UAS pilots. Currently, they've beefed up their offerings with a Minor program and an Associate degree. The ultimate goal of the institution is to create "CDOs" – Chief Drone Officers, who will be big players in an eventual market for drone services.
The best thing about the drone courses of Troy University is that all course credits can be completed online. This makes Troy University's course an excellent choice for people located overseas or people who just want to receive formal drone training on the side. Of course, this also means that the course has no hands-on components. This is a pretty big limitation, and the absence of hands-on training can be glaring once you start looking for clients as a professional drone pilot.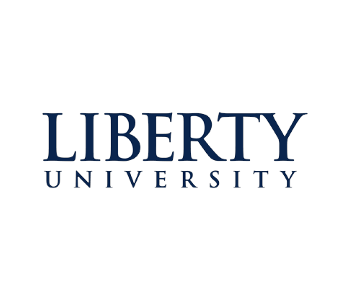 The Bachelor of Science in Aeronautics: Unmanned Aerial Systems Cognate program offered by the Liberty University uses a combination of online courses and in-person lecture to prepare students for a career in the drone industry. The online component is a great luxury – it means that you can finish some of the courses at your own pace. In fact, delivering online education is something that Liberty University is well-known for.
At the minimum finishing the course and earning the degree will also grant you a Private Pilot certificate and an Instrument Flight rating. These credentials should be more than enough to help you stand out as a professional drone pilot amongst the competition. The course also offers the opportunity to earn a full industry certification for the operations of a medium-sized Aerosonde vehicle. You can even choose to be a UAS instructor.
Liberty University has its own airspace for hands-on flight exercises. They also have a veritable array of drones of various sizes and levels of complexity, so you'll be prepared for whatever your future career throws at you. For such a modest and humble program, the opportunities that the Liberty University offers with its drone training program are quite impressive.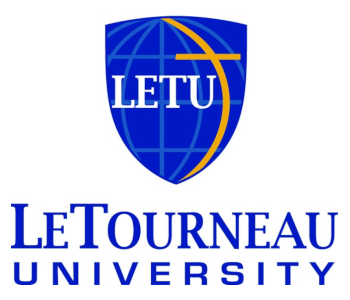 If you live in the Texas area, the only way to get a high-quality drone education is in the College of Aviation and Aeronautical Science of the LeTourneau University. Their program for the Bachelor of Science in Unmanned Aircraft Systems is unique that it offers three concentration options: Electronics, Pilot, and Technician.
Under the Electronics concentration, you can learn about how UAS systems are developed using robotics and programming techniques. The Pilot concentration is your best bet if you want to get a professional drone license, and you might even end up mastering ground-based and fixed wing autonomous vehicles. Finally, the Technician concentration focuses on aircraft maintenance, troubleshooting, and repair.
No matter what concentration you choose, you will receive lectures o aircraft operations, flight theory, and aviation safety standards. The university takes a Christian approach to their instruction. Through the program, the institution is hoping to develop students who have the potential to be future leaders in the rapidly growing drone industry.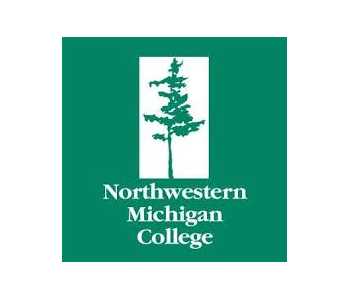 The UAS training facility and program of the Northwestern Michigan College (NMC) is one of the most well-known in the country. Their stellar reputation even has the FAA calling on them for assistance in drafting operational guidelines for commercial drone use. The NMC offers an Associate in Applied Science Degree for UAS that will require 64 credits to complete.
The coursework for the Associate Degree is very comprehensive. From discussing the history of UAS and their industrial applications, you will move on to commercial drone uses and the corresponding federal regulations, after which you'll have some hands-on training on simulated flight missions. After you've developed your drone photography, mapping, and inspection skills, you will then learn about airport operations and how they influence drone flight. Finally, you will need to fly your way through the Aerosonde Small UAS platform, a training program developed by the US Department of Defense.
All the resources you will ever need for your drone education are within grasp in the NMC. They maintain a large fleet of UAVs from small quadcopters to large, catapult-launched fixed-wing aircraft. With such a complete curriculum, your training in the NMC will really make you as ready to be a professional drone pilot as possible.
Final thoughts
As with any commercial industry, you will need to make the extra effort to stand out so you can be successful. This is especially important to the commercial drone industry – an industry that continues to expand every year. There are now more than a hundred thousand licensed professional drone pilots in the US, and we expect this number to continue to grow.
All these figures stress the importance of receiving a good drone training. Nowadays, having a formal degree for drone training would be a huge advantage in the commercial drone market. Just make sure to pick a reputable institution and to really apply yourself. After all, it's the learning you should be after, and not the certification.