Online Drone Conferences and Expos to Attend in 2020
3D Insider is ad supported and earns money from clicks, commissions from sales, and other ways.
These are unusual times we're living in. A global pandemic has changed how we go about our daily lives, from shopping for groceries to getting haircuts. Whatever the outcome may be, the year 2020 will certainly come down in history as one of the most profoundly different.
Since mass gatherings have been practically prohibited all across the globe, organizers of conferences and expos have taken to conducting them over virtual platforms instead. For drone pilots, this has opened the opportunities to attend these conferences from the comforts of your home. Here are a couple of drone conferences and expos to look forward to for the rest of 2020.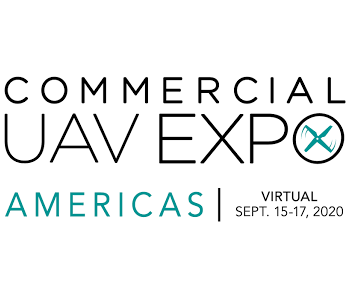 Date: September 15 to 17, 2020
The leading trade show on drone technology in North America is back in 2020 following a record-breaking event in 2019. This year's event will be purely virtual, making it available to anyone and anywhere. As the name of the expo implies, it is geared mostly towards US-based commercial drone pilots and owners of businesses that offer drone-based services
What makes the UAV Expo Americas unique is that it is an expo dedicated to a finite number of industries. This limited scope gives the expo a better focus on more specialized topics that may be of interest to professional drone pilots and organizations worldwide. This year's event has events focusing on any of nine industries – surveying and mapping, security, forestry and agriculture, public safety and emergency services, construction, drone delivery, infrastructure and transportation, mining and aggregates, and energy and utilities.
The list of exhibitors and presenters include some of the biggest names in the world of commercial drone equipment. Noteworthy examples include Pix4D, Leica Geosystems, Autel Robotics, Skydio, Unifly, Yuneec, Drone Nerds, and FLIR Systems among many others. If you're interested in the new technologies that these brands offer, then this virtual expo would be a great way to bear witness.
Through the course of three days, sessions on security, machine learning, mapping, utility inspection, data analytics, construction, and advanced air mobility will be available for viewing by all attendees. Steve Dickson from the FAA will also be giving a keynote speech. Outdoor flying demos will be kicking off the expo on the first day.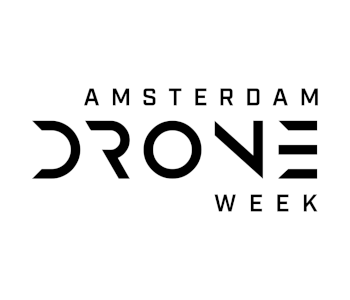 Date: September 17 and December 1 to 3, 2020
The Amsterdam Drone Week is the first official European congregation that brings together drone users, manufacturers, service providers, and regulators. With more than 2500 UAS industry leaders in attendance, this event is a showcase of the latest drone technologies and innovations which also serves to connect various parts of the drone value chain.
Due to the global pandemic, the programme of the Amsterdam Drone Week has expanded to include two hybrid virtual summits in September and December. The hybrid summits will consist of online keynotes, panel discussions, and interviews. Delegates, speakers, and partners can use the ADW platform to create customized schedules to include the events they are interested on.
The on-site Amsterdam Drone Week will still be pushing through from December 4 to December 6, 2020. Speakers in the event will give talks about air mobility solutions, mobility as a service, drone-related policy, digital infrastructure, and various topics on drone technology and solutions.
Right now, a programme for the hybrid summit has not yet been released. However, we are anticipating webinars and virtual panel discussions spearheaded by industry partners like Airmap, SkyTools, and Boeing. Those who are interested in participating in the hybrid summit may pre-register through this link.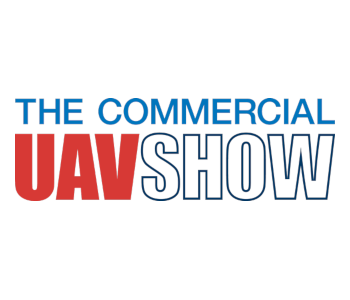 Date: November 10 to 11, 2020
The Commercial UAV Show, hosted by Terrapinn, is Europe's largest conference of UAV professionals. In its 7th year, the Commercial UAV Show will be available as a virtual conference. Signing up is free and can be done using this link.
The theme for this year's conference is "New Applications and Opportunities for UAVs." As such, we can expect talks and exhibitions that highlight frontier-pushing drone technologies and innovations, specifically in the fields of aerial photography, inspection, surveying, and search and rescue among others. There will also be talks that tackle the market performance of the drone industry and pointers for those who are just starting their professional drone careers.
The conference is expecting more than 5000 attendees from more than 50 countries. Participants can expect at least 50 hours of valuable content delivered by more than 150 speakers and 200 exhibitors from some of the most forward-thinking companies in the drone industry.
Right now, the Commercial UAV Show has not yet released a programme or list of speakers for the 2020 virtual event. If their list of speakers for 2019 is anything to go by, then we're sure to get an all-star lineup from some of the biggest names in the drone industry.
The 2019 lineup had speakers from ParaZero, DJI, AirDropBox, Parrot, DHL, PrecisionHawk, Sky Hopper, IATA, GlobalMapper, Everdrone, Pix4D, Flyability, and Vodaphone. That is easily one of the most diverse groups of speakers we've ever seen. If the 2020 lineup is anything like last year's, then we're sure to hear about a lot of new and exciting applications of drone technology.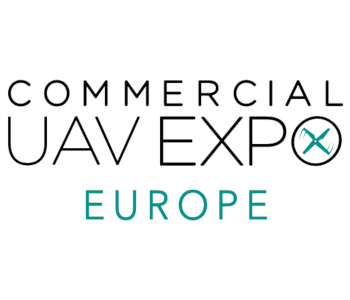 Date: December 1 to 3, 2020
This year's Commercial UAV Expo Europe will be shifting to a purely virtual event and will be a part of the Amsterdam Drone Week. This strategy was initially formulated so that participants no longer have to travel as much to access the content and networking opportunities of two drone conferences. Although the shift to a virtual platform has invalidated the strategy, it was still a smart and considerate move for the organizers.
The Commercial UAV Expo Europe is the largest international trade show and conference in Europe held for the commercial drone market. It brings together industry leaders to share knowledge on the latest drone technologies and innovations with the objective of pushing forward the commercial drone market in Europe.
The best thing about the Commercial UAV Expo Europe is that it offers both a virtual conference and a virtual exhibit hall. The organizers have not yet released a programme or list of speakers for the conference, but a list of exhibitors is already up on their website. The list includes many of the developers and manufacturers of industry-specific drone solutions like Pix4D, Agremo, AirMap, LiDAR USA, MicaSense, senseFly, and TerraSolid. If you're into aerial mapping, 3D modeling, or precision agriculture, then the virtual exhibition alone should be interesting enough for you.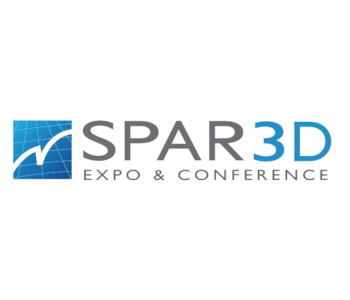 Date: July 27 to 29, 2020
Over the last 16 years, Spar3D has built a reputation for being the premier international event for applications and innovations in the industry of 3D technology. The conference features best-in-class professional 3D products from data acquisition to processing and visualization tools. As the recognized leader in 3D technology events, Spar3D attracts some of the top providers of hardware and software across the globe.
This conference might not appeal to all professional drone pilots, but it's clear that 3D technology is quickly becoming a significant part of drone-based services. From aerial mapping to roof inspection and surveys of construction sites, drones are uniquely suited to many types of drone modeling jobs because of their superior mobility.
Drone pilots may be interested in lectures on mapping of indoor spaces, surveying and mapping, and new visualization options. For those who are not yet well-versed in 3D technologies, there is also a talk that will tackle the fundamentals of 3D mapping and data processing.
The event will also feature a virtual exhibition hall showcasing new products from some of the big names in the field of 3D technology. Noteworthy examples include LiDAR USA, Trimble, VRMesh, Geo-Plus, and DJI Creative.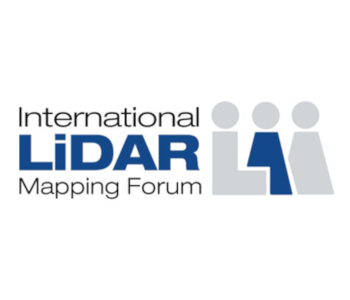 Date: Various dates spanning July 2020 to January 2021
The International LiDAR Mapping Forum is a technical conference and exhibition that showcases the latest technologies in airborne, terrestrial, and underwater LiDAR. This year's event was supposed to be co-located with the Spar3D as part of the Geo Week but has been pivoted to a series of virtual events spread throughout the rest of 2020.
Had the event pushed through, it would have featured exhibitions from top names in the mapping industry like AgiSoft, Blue Marble Geographics, and ESRI. Unfortunately, these plans had to fall apart in the face of a global pandemic. The good news is that the virtual events give an opportunity for attendees all over the world to share in the knowledge of these industry experts without having to travel.
In place of an on-site event, Geo Week and the International LiDAR Mapping Forum will be hosting a series of ten online events from July 16, 2020, to January 12, 2021. The online discussions will showcase emerging technology in the field of LiDAR mapping with particular focus on underground, indoor, and underwater use.
Two events should be specifically interesting for drone pilots. The first is a talk on "How to Select LiDAR Systems for UAV Operations" on December 1, 2020, and the second is a talk on "Airborne LiDAR and Actionable Data" on January 12, 2021. These discussions will touch on the factors that drone pilots or survey firms need to consider when selecting LiDAR modules for their drones and how actionable data can be captured through an airborne survey.
Final thoughts
In the face of a global pandemic, global communities have had to find new ways of coming together. With the restrictions on traveling and mass gathering, events such as conferences and expos had to be canceled or restructured. If you were looking forward to attending any drone conferences this year, the good news is that most of them have pivoted to holding virtual events instead.
A virtual event may not provide as many opportunities for networking, but it can still be a good source of knowledge. This alternative will have to do for now. The organizers of these virtual drone events have gone to great lengths to deliver their content in a manner that lets them reach out to a wide audience and does not compromise the health of anyone. Hopefully, next year will provide more opportunities for the drone community to physically come together again.