Drone Pilot Jobs – In-depth guide on how to get one
3D Insider is ad supported and earns money from clicks and other ways.
Drones continue to grow in popularity year after year. This growth is fueled not just because flying drones is fun, but also because drone flight has grown into a legitimate and profitable industry. Despite the growing number of commercial drone pilots that have been licensed by the FAA, there is still some unfulfilled market demand for drone pilots.
If you've been considering building a career as a drone pilot, then this guide was made exactly for you. In this article, we look at the types of jobs available for drone pilots, and what it takes to be successful in the commercial drone flight industry.
The job market for drone pilots
Way back in 2016, the value of the market for commercial drone-based services in the United States was estimated to be around $705.3 million. Based on industry estimates, this value is expected to balloon to around $18 billion by 2022. With the constant evolution of drone technology making drones both cheaper and more capable, more and more industries are starting to recognize the value that drones can give to their businesses.
Right now, the field of aerial photography holds the largest share of the commercial drone-based market. This is hardly a surprise, as practically all professional photography services nowadays have augmented their capabilities with drone technology. Aerial footage has also become incredibly common-place in films and movies, no matter what level of budget they have.
Drone photography has also branched into a sub-specialty that focuses on real estate advertising. With the use of camera drones, real estate agents can show off the properties they are selling in ways that have never been seen before. Videos shot by drones can provide a virtual walk-through a house, as well as show off the condition of the roof and the immediate environment. Based on a recent survey, around 71% of home sellers in the US prefer working with a real estate agent who has drone photography in their arsenal.
In the race to gain the largest market share, remote sensing is right on the heels of drone photography. Remote sensing pertains to the collection of data without coming into close contact with the area or subjects being studied. Several scientific and technical fields make use of remote sensing to generate 3D models of real-world objects, create topography maps, or even to gather data not visible to the naked eye.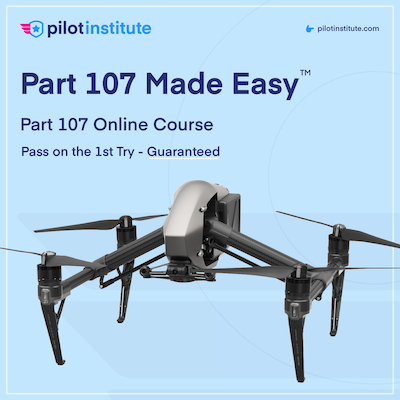 Precision agriculture using remote sensing has become one of the fastest growing fields in the commercial drone-based service industry. Using sensors that can detect near-infrared energy, drones can quickly generate maps that can be used to assess crop health across an entire farm. With this information, farmers can tweak their farm management strategies and reallocate their resources to which area of the farm needs them the most.
According to forecasts, the application of drone technology to infrastructure projects has the biggest potential to grow in the following years. Right now, drones are already being used to monitor the progress of construction projects, which allows project managers to more quickly and efficiently execute construction works. As drones become cheaper and the ability to fly drones become more common, more and more construction projects are expected to employ drone technology to improve project execution.
Tempering expectations
Despite the optimistic sentiments, experts are also quick to manage the expectations for the industry. The growth of the industry will continue to face challenges, particularly the lack of skilled or formally trained drone operators. After all, institutions that offer formal drone training courses are still quite rare and taking a course will require significant investment.
Current legislation and regulatory restrictions on drone flight are also considered to be one of the factors holding back the growth of the industry. Although the FAA has taken measures to implement standards and restrictions for commercial drone pilots, these laws remain weakly implemented. Some of these restrictions, such as not being able to fly at night or over crowds, also severely limit the jobs that commercial drone pilots can take.
Perhaps the biggest hurdle that the drone industry needs to overcome before they can be truly mainstream is the public's lukewarm reception of drone technology. Although many people agree that drones are incredibly useful, there is still a prevailing call for more responsible or regulated drone flight practices.
Public concern on drone flight is hardly unwarranted, especially considering how often drone-related incidents occur. Reports of people expressing concerns over drones violating their privacy come up almost daily and from all parts of the world. Between 2013 and 2015, almost a thousand incidents between drones and manned aircraft were reported. Of these incidents, 51 involved drones coming to within 50 feet of a manned aircraft, some even resulting in the pilots having to maneuver away to avoid a collision.
Still, lawmakers are cognizant that the evolution of drone technology may eventually influence the legislation on drone regulations. Right now, drones with highly advanced obstacle avoidance systems can reduce the likelihood that they will get into crashes. Some drones also have built-in restrictions in their firmware for flying above 400 feet or in restricted airspace. On the side of the drone pilots, training courses have started to become more common and more accessible, hopefully resulting in a generation of drone pilots that are more responsible and accountable. With drone pilots and drone manufacturers working hand in hand, we are optimistic that the commercial drone-based service industry will continue to grow.
Things to do before you can get a drone pilot job
With that feel-good talk out of the way, it's time to start your journey towards being a commercial drone pilot. Unfortunately, it's not as simple as buying a drone and answering a job ad. Once you've bought your drone, these are the steps that you need to take:
1. Register your drone
Under the FAA rules, all drones that weight between 0.55 and 55 lbs. need to be registered. Unless the drone you bought is a toy drone, it will likely fall under this classification. Fortunately, registering your drone takes very little time and effort. If you're at least 13 years of age, you only need to head over to the FAA DroneZone Portal and sign up with your name and email address.
After providing your email address, you should receive an email with a link to provide your billing address and to pay the $5 registration fee. You will then receive a unique FAA registration number. Take note that this registration number needs to be affixed to your drone in some way. Most drone pilots simply print a sticker and attach it to the body of the drone or the battery pack.
A great thing about drone registration is that you only need to do it once, even if you own several drones. The FAA number you will receive on your first registration will apply to all the drones you own. However, the registration number needs to be indicated on each drone.
2. Get a Part 107 drone license
The Part 107 rules were implemented on August 2016, requiring all commercial drone pilots secure a Part 107 remote pilot certificate before they can fly their drones for profit. This was done to establish a standard level of knowledge and to implement standard restrictions for commercial drone flight.
The major requirement to be granted the remote pilot certificate (more commonly known as a "drone license) is to pass a 60-item multiple choice knowledge test. The knowledge test is not something you can breeze through without preparation. It covers topics outside of common knowledge such as how to read sectional charts and METAR advisories, and how meteorological conditions affect drone flight. In short, you have some serious studying to do if you want to earn a drone license.
After passing the test, you only need to wait for the TSA to complete a background check, after which you should receive your drone license. This is a license for you to fly your drone legally for commercial purposes. The license is only valid for two years, after which you will need to pass the recurrent knowledge test to get a renewal.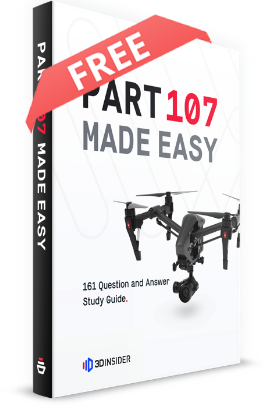 PART 107 Made Easy
161 Question and Answer Study Guide
105 pages of illustrated content
Covers all parts of the Part 107 test
$97 of value for free
3. Get liability insurance
For many drone pilots, accidents and crashes are just a part of the learning process. Pilot errors, a signal drop-out, the battery getting depleted, or even a particularly strong breeze can cause a crash. At best, your drone should only suffer minor damage such as a broken propeller or a few scratches. Things can get pretty bad, though – you can end up damaging your drone beyond repair or damage your neighbor's roof or car. The potentially huge expenses resulting from a drone-related accident can derail your aspirations of building a successful drone career.
To protect yourself from this type of unexpected expense, it is highly recommended to get liability insurance. In fact, having a liability insurance policy is considered so important nowadays that some clients may outright reject your if you don't have one. Think of it as a safety net that will ensure that your finances will not suffer should you get into a drone-related accident.
When getting liability insurance, you need to assess how much coverage you want to have. This should be done in the context of your specific drone application. If you are using a high-end drone equipped with expensive data gathering equipment, then your policy should cover the upfront costs of your gear. If your application is particularly high-risk, then perhaps you should also consider the cost of other property that could be damaged by accident. Remember that the premium you need to pay is proportional to the coverage amount of the insurance policy, so choose wisely.
4. Get some training
Although the Part 107 certification process does not require any sort of formal training, we still highly recommend that you sign up to a training course in some capacity. Aside from the additional knowledge and skills that you can develop, finishing a formal training course also gives you a notch under your belt. The mere fact that you completed a training course is already a big leg up the competition, which is particularly important in a drone-based service market that is getting more crowded by the day.
Nowadays, there are a lot of options for training on drone technologies. You can simply pick one based on your budget or based on what instruction method or medium works best for you. Pilot Institute offers the most in-depth Part 107 course. Their course is 12.5 hour long and it includes everything you need to know to pass the test. They guarantee that you will pass the test on your first try.
Drone Pilot Ground School has a comprehensive course that will not only help you pass the Part 107 knowledge test but will also give insight on how drone-based businesses are run. This means that, in addition to technical knowledge, you will also get to learn about legal issues in drone flight, how to market your services, and how you can run a successful drone-based business of your own. The course has been developed by certified flight instructors and is certainly a very wise investment towards building your career as a drone pilot.
Drone Launch Academy also offers a similarly well-reviewed online training course consisting of a comprehensive e-book, more than 200 practice questions, and around four hours of HD training videos. All the content of the training course can even be accessed on your mobile phone, so you can continue learning during your commute or on your lunch break. Moreover, signing up for the training course gives you lifetime access to all of its contents, including future updates and revisions.
As you might have figured out, these highly-curated training courses come at a price. You can expect to spend between $200 to $500 for a formal drone training course. If you don't have this kind of budget, then don't worry, as there is still a ton of free resources available online. You can take your pick from FAA's online training course, Jason Schappert's flight training YouTube channel, or DARTDrone's regular podcasts.
Whether you decide to take a paid training course or make do with free resources, the most important training you need to do involves the actual flight of your drone. For beginners, most of the modern drones available nowadays have a Beginner Mode that restricts speed and sensitivity. Although this mode provides a good handicap, it's still recommended that you practice in a large area clear of any nearby obstacles. As you accumulate more flight hours, you will also be more comfortable flying your drone even in unfavorable conditions.
What jobs can a drone pilot get?
In 2019, there are more opportunities than ever for drone pilots. Despite the influx of new drone pilots, the market also continues to grow and provide a healthy demand. These are some of the best jobs for drone pilots available today:
1. Drone photography
Likely the easiest to get into on account of its sheer volume, drone photography is still the most popular and most visible application of drone technology. If you are already a skilled photographer, then this is a field you can easily get into. Whether it's through offering your services for photoshoots or coverage of events, or by selling your photos online, you are sure to get clients if you can produce high-quality work.
If your target business model is events coverage, then you'll be pleased to know that the demand for on-site coverage continues to grow. Weddings, concerts, sports events, and outdoor parties seem to be incomplete without a drone buzzing on high and capturing aerial photos. The downside of getting into this field is that the competition can be pretty fierce. Offering friendly rates, producing creative and high-quality shots, and having a ready portfolio can help you stand out from the rest of the drone photographers.
You can also opt to capture aerial shots and sell them online. Aerial shots of natural scenery, modern infrastructure, and tourist spots are always a hit with advertisers and designers. Your photos can then be featured in publications or other advertisement materials, giving your work more exposure, which can then lead to more opportunities down the line.
Being a drone photographer is easier and more fun than ever nowadays, considering the slew of high-quality camera drones that have been released lately. From the Hasselblad camera of the Mavic 2 Pro to the 4x zoom lens of the Mavic 2 Zoom, modern camera drones have become more sophisticated and capable than ever. Getting these models and making use of their unique specs is another great way of standing out from your competition.
2. Real estate photography
The use of drones for real estate advertising has been one of the biggest reasons for an increase in sales of drones. It has been estimated that about 30% of all drones purchases nowadays are by real estate agents looking to leverage the technology to enhance their marketing strategies. The ability to capture aerial shots and smooth footage even from tight angles have revolutionized how real estate is being advertised nowadays.
Drone-based real estate advertising has been employed by hotels, resorts, parks, and various forms of real estate. It is particularly useful in showing off the extent of large properties, as it gives viewers a more realistic sense of scale. Drone photography can also show off the condition of a house's roof, as well as how the surrounding environment looks like.
Although real estate advertising is merely a sub-set of drone photography, it has a large enough market for it to be considered a viable specialization for commercial drone pilots. More than just being creative, having a successful career in real estate advertising requires very good drone piloting skills. Real estate shoots will typically involve flying around a property, as well as taking tight shots near the ground or even indoors. Indoor shots can be particularly difficult for beginner drone pilots due to the loss of the GPS signal and the fact that you will probably need to deactivate your drone's obstacle detection system.
3. Drone surveillance
Surveillance using drones is one of the more specialized applications of drone technology. Commonly requested by private investigators and security organizations, this involves using a drone to capture shots in an area that is deemed to be unsafe. With more advanced sensors such as thermal cameras, drones can even be used to see the invisible.
Taking a job as a drone pilot for surveillance can be very sensitive and will require a lot of confidentiality. It is also an inherently risky operation that will require extremely precise piloting skills, a low-profile drone, and grace under pressure. The flipside is that these jobs can pay pretty well – possibly up to $50,000 per year.
4. Construction and infrastructure inspection
Before drones came along, the job of inspecting tall buildings, towers, and bridges fell to the hands of iron-willed industrial personnel. Not only was this method inherently unsafe, but it also took a lot of time to finish even a single inspection job. When drones came along, the construction and infrastructure industries found an opportunity to conduct inspection jobs without having people literally risk their lives.
Taking a drone-based inspection job involves flying near large and highly critical infrastructure. This means that there is no room for crashes or accidents. Aside from having excellent drone flight skills, you will also need a drone with superior stability, such as the Yuneec H520 or DJI Matrice 600 hexacopters. Companies looking for drone pilots for infrastructure inspection normally prefer pilots with hundreds of hours of flight experience.
If you want to go to a more specialized route, then you can even consider getting a thermal camera attachment for your drone. Thermal surveys are commonly requested when construction firms are assessing the quality of insulation of a building or house. A thermal camera can also be used to detect damages in electrical wiring or leaks along a section of pipeline.
5. Remote sensing surveys
An even more specialized niche of commercial drone applications is remote sensing. This involves the collection of various technical data without coming into contact with the subject or area being studied. In the past, remote sensing surveys were done using large equipment operated by a crew and hauled by a small plane. The fact that the same work can now be done by a drone that can fit in the back of your car is telling of how far technology has come.
There are several types of remote sensing surveys, but a vast majority is done to generate a 3D map of a specified area. This is either done through a technique called photogrammetry or the use of LiDAR technology. Each one of these methods has its advantages and disadvantages, but both of them can produce high-quality 3D topographic maps.
Drone pilots can also choose to specialize in precision agriculture, which uses the concept of selective absorbance and transmissions of different bands of electromagnetic energy to determine which area or crop within a farm is healthy. To perform this, a drone needs to be equipped with multispectral sensors. These sensors can "see" both visible and invisible energy. The maps generated by these multispectral sensors can be processed and combined in some ways to gain insight on how a farm's crops are doing.
If you choose to go into remote sensing, then you must know that these applications require highly specialized and expensive sensors. A LiDAR sensor or a multispectral sensor can set you back an additional $2000 to $10,000 on top of the cost of your drone. You will also need a drone with a large payload capacity.
Collecting the data is the easy part. What sets excellent remote sensing operators from mediocre ones is their ability to process the data. This will often require expertise with special software packages such as ArcGIS for mapping and Pix4D for multispectral data processing.
Tips on getting a drone pilot job
1. Be specialized
Getting into drone photography is relatively easy, but that's also the reason why it's a market that is starting to get saturated. Although several drone photographers have achieved success and made a name for themselves, there is also a significant portion of these photographers who have seen their investment go to waste.
According to experienced commercial drone pilots, there is a secret to being able to earn a six-figure salary with a drone-based career: specialize. By developing highly specialized skills, you will be one of only a few drone pilots who can offer your particular service. Having thermal survey capabilities or being able to create 3D maps in ArcGIS is a sure way of making sure that you will always have clients.
In addition to a captured clientele, these services typically demand top dollar. A drone pilot who was commissioned to do a thermal survey of the whole Las Vegas Convention Center, a job that took several days to finish, was paid around $200,000.
As drones become even cheaper, the value of specializing will be even more important. In the same way that the influx of cheap DSLRs produced a lot of photographers, decreasing prices of camera drones will inevitably produce more and more drone photographers. By differentiating yourself, you avoid a saturated market and corner a market of your own.
2. Prepare a portfolio
No, we're not knocking down on the option to be a professional drone photographer. For some people, photography is a passion and something they are truly skilled in. It just makes sense to get into drone photography when you already have all the tools of the trade. However, how can you stand out in a market that is so full of competition?
The best and most reliable way is to get your work out there with a nice and accessible portfolio. Nowadays, almost all advertising is done online and mainly through social media. Should you choose to take the professional website route, you have the benefit of full design freedom. Making your own customized website isn't even that hard anymore, considering all the available hosting solutions that are specially designed for photography portfolios such as Wix, Pixpa, or ZenFolio.
Even if you already have a professional website, you should not ignore the reach of social media. All successful drone photographers need to have an Instagram, Tumblr, or Pinterest account that will showcase your best works, and allow other users to share them to their contacts. This way, you don't even need to take an active hand in advertising, as the quality of your photos will do most of the work for you.
3. Market yourself
Although we have said many times that commercial drone applications continue to become more mainstream, the truth is that any drone-based service still needs to be actively marketed. There are still many firms and organizations that are unaware of how drones can be used to their advantage. As a budding professional drone pilot, you need to approach these clients, rather than wait for them to come to you.
This can be particularly valuable for drone pilots who are offering niche services such as mapping or infrastructure inspection. Since you are offering highly specialized services, then you may not be as visible as drone photographers. This means you will have to form networks in the relevant industry you are targeting.
If you are offering real estate advertising, then you might want to drop in on a conference for real estate agents. If you are offering multispectral imaging, then perhaps you can attend an expo for new-age farming products. By putting yourself out there, you are creating more opportunities for yourself.  
Final thoughts
As drone technology continues to mature, the opportunities for commercial drone applications are also expected to grow. If you're an aspiring drone pilot and you're aiming to turn your hobby into a career, then it's best to start while the market is still young.
Starting a professional drone career requires developing some skills and complying to some regulatory standards, but these can be easily achieved. Whether you become a drone photographer or strive to offer more specialized services, the key to success is competing in terms of quality of output, and not with lower prices. By consistently satisfying clients, the quality of your work will be your best marketing tool and there will be no reason for you not to build a successful career as a professional drone pilot.