6 Best Drone Mapping Service Companies
3D Insider is ad supported and earns money from clicks and other ways.
Of the many industrial and commercial applications of drone technology, mapping is probably the one that has benefitted the most. Drone mapping has grown in recent years to rival inspection and real estate advertising in terms of market size for drone-based services. The industry has become so successful that companies who offer drone mapping services typically get cited as some of the top drone companies globally.
In this article, we have come up with a short list of the best drone companies that operate internationally. If you or your company needs to get in touch with experts in drone mapping, then you won't go wrong with any of the companies on this list.
What is drone mapping?
The concept behind drone mapping is simple. A drone with a mounted camera or sensor flies around a specified survey area, providing a bird's eye view that can eventually produce a variety of maps. Using advanced data processing techniques, the data collected from a drone survey can yield point clusters, orthomosaic maps, contour maps, or 3D models.
There are a variety of sensors used in drone mapping with each one producing unique data types. NDVI sensors are used for precision agriculture, as they are sensitive to near-IR energy used to assess crop health. Thermal cameras take advantage of the infrared energy that all objects emit to show the contrast between high temperature and low-temperature bodies. Photogrammetry is a technique that stitches together a series of overlapping images to create a 3D representation of a survey area's topography.
It's easy to see how drone technology has revolutionized the mapping industry. Mapping professionals no longer have to take long, tedious, and unsafe ground-level measurements. With drones, aerial mapping can be conducted at a fraction of the cost of doing it with helicopters or other manned aircraft.
With the help of survey planning software, mapping surveys can be done almost completely autonomously. Not only does this method ensure accuracy, as the data quality will not be affected by the pilot error, but it also allows for repeatable surveys and flight paths. This could be important for monitoring changes of data over time, such as when monitoring the degree of success of fertilizers in a farmland.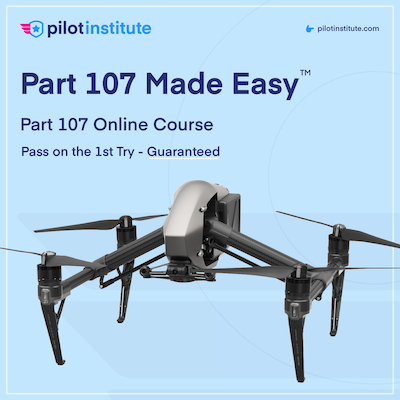 If you are doing drone mapping for commercial purposes, you need a Part 107 license from the FAA.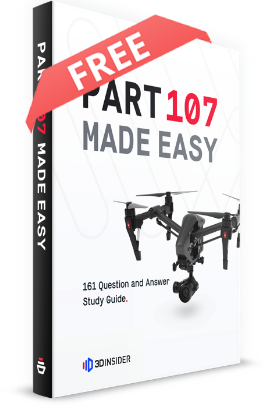 PART 107 Made Easy
161 Question and Answer Study Guide
105 pages of illustrated content
Covers all parts of the Part 107 test
$97 of value for free
The top companies offering drone mapping services
Drone mapping has become a huge industry. Next to companies that specialize in drone-based delivery and inspection, mapping companies are some of the largest and most successful in the drone market. Most of the companies we have listed here also have some degree of international presence.
HEMAV is a drone mapping company based in Spain that specializes in offering drone services to the agriculture and utility industries. They also do thermal surveys and topographic surveys. Their wide array of services has allowed HEMAV to serve clients in the industries of mining, construction, public works, and land registry.
The company boasts of a streamlined work process that takes advantage of cloud-based data processing, machine learning techniques, and their proprietary LAYERS technology. HEMAV offers a wide range of deliverables that can be easily integrated into the clients' management or application systems. They even offer pilot training courses precision agriculture, mappings surveys, and inspection.
In terms of experience, reliability, and diversity of services offered, HEMAV is considered one of the top companies for drone-based services. For a detailed account of their success cases (in case you need more convincing), you may visit their website.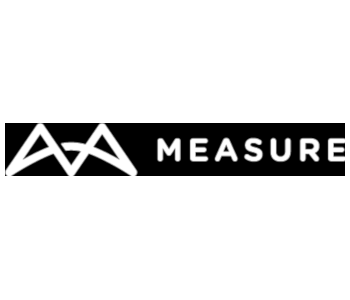 MEASURE is a US-based company that focuses on the concept of "aerial intelligence." They offer services that can fill in any gaps in your data acquisition process. Whether you need your data to be processed or you need comprehensive survey and planning, MEASURE can step in and give you excellent results.
MEASURE has unique specialization on converting data to actionable intelligence that can be used by businesses to guide their decisions. The company has provided different levels of service to an array of industries including infrastructure, energy, power transmission, construction, media, and public safety.
If your business needs hands-on training for your pilots, then MEASURE also offers a three-part training program that covers everything from flight safety to Part 107 certification and even high-quality data collection. The training is facilitated by a team of pilots with real-world experience across different industries.
If your priority is the use of drone data to come up with an informed business decision, then MEASURE is the perfect company for you. By focusing on data and intelligence, MEASURE has managed to stand out from other companies that specialize in the execution of the actual drone surveys.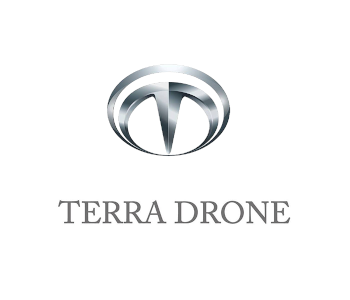 The TERRA DRONE company had made a name for itself by using drone and survey technologies that are several notches more advanced than its competitors. On top of the usual photogrammetry capabilities, TERRA DRONE has LiDAR sensors, ground level laser scanning drones, multispectral and thermal imaging sensors, and drones capable of ultra-precise PPK positioning.
Aside from the survey capabilities, TERRA DRONE also has GIS expertise for turning survey data into easy-to-understand 3D models, digital elevation models, thematic maps, and topographic maps. All this data can be integrated into internet of things (IoT) technology to enhance your workflow with greater quality data and fewer process inefficiencies.
In terms of pure mapping capabilities, TERRA DRONE is hard to rival. They have built the entire business around mapping, and it shows in the equipment they are using and the services they are offering. TERRA DRONE is a Japan-based company that has managed to create a global reputation as one of the top names in the drone mapping industry.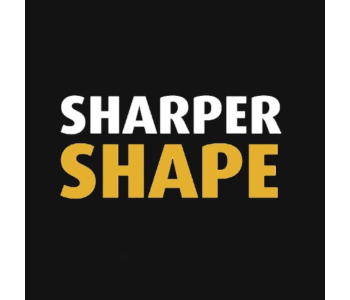 If TERRA DRONE is the top name in drone mapping, drone-based industrial inspection has been the area of specialty of SHARPER SHAPE. The company offers automated or consolidated inspection services for utility assets such as power lines, pipelines, and solar panels. They have expanded these offerings to include wind turbine inspection and inspection of transmission and distribution systems for oil and gas.
Recognizing that different industries may have different needs, TERRA DRONE also offers survey planning, data processing, and visualization as a software as a service (SaaS) product. The software platform provides a complete survey management suite of functions. It can be used for standard mapping surveys to more specialized ones such as NDVI or LiDAR surveys. With an array of algorithms specially designed for specific surveys, the Sharper Cloud-Optimized Remote Evaluations (CORE) Platform can help you deliver exactly the results you need.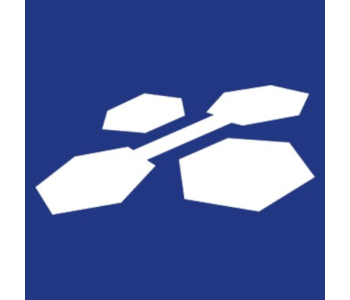 The IDENTIFIED TECHNOLOGIES company puts greater focus on the software side of doing surveys with drones. Their best-in-class mapping software integrates planning, data analysis, visualization, and GIS features to provide a truly end-to-end software solution for drone mapping. The selection of analysis tools is quite impressive, as you can easily compare several models and identify even the smallest differences. You can create 3D models, 2D maps, a variety of reports, contour maps, and digital surface models.
However, IDENTIFIED TECHNOLOGIES isn't all about the software. They also offer turnkey workflow solutions if you need help in conducting a drone survey for your company. They have a pay-as-you-go scheme, so you only spend money for the amount of time that you have engaged their services. On top of doing the actual survey, IDENTIFIED TECHNOLOGIES will take care of matters on the side such as FAA onboarding.
6. THE SKY GUYS
Considered as the top drone service company in Canada, THE SKY GUYS offer their drone mapping and inspection services to a host of industries that include construction, mining, utilities, and agriculture.
At the core of the operations of SKY GUYS is their pair of drones, each of which is especially appropriate for different scenarios. The fixed-wing DX-3 Vanguard has an impressive 24-hour flight time, can carry up to 3 kg. of payload and can take off and land vertically. It can be a camera for photogrammetry, LiDAR sensors, infrared cameras, or NDVI sensors. With such a long flight time, this drone is particularly useful in surveying large areas.
The LX-1 ECHELON multirotor drone has a built-in LiDAR sensor and is used for jobs that require a little more finesse. The ease with which this drone can be controlled makes it the superior choice when flying around critical infrastructures such as power lines and linear corridors. It's still an excellent drone for general mapping use, especially since it's equipped with an RTK module for more precise geolocation. As with any multirotor drone, the LX-1 ECHELON's flight time is limited to just around 20 minutes. However, its unique combination of professional-grade reliability and ease-of-use had made it a valuable part of THE SKY GUYS' arsenal of drones.
If you need your data to be processed, THE SKY GUYS have a perfectly capable team of GIS professionals who could generate topographic maps, NDVI maps, and thermal maps for you. All the data is stored and processed in the cloud to deliver results faster using high-performance algorithms. Rounding out this service are visualization options that deliver the data in an easy-to-understand format that enables smarter decision making.
Final thoughts
Drone mapping is huge! If you're an aspiring commercial drone pilot who is yet to decide what line of work to go into, then drone mapping is certainly worth your consideration. It does require quite a bit of technical knowledge, but the returns are so worth it.
If you or your company would rather opt for a professional drone mapping service, then the companies we have listed above are considered some of the best worldwide. Each of these companies has years' worth of experience and have worked with clients from all over the world and in various industries.