How to Start a Drone Photography Business
3D Insider is ad supported and earns money from clicks, commissions from sales, and other ways.
The most common use of commercial drones is videography and photography. Aerial photography has become quite economical and easy to shoot using a drone. Gone are the days when one would have to hire an aircraft or a helicopter and rent expensive camera equipment for decent aerial footage.
Drones can put a lens up in the air for a relatively low cost. Plus, there is no need to hire a team of camera staff to make sure everything goes right. In-flight modes offered by drones do the job as professionally as a crew may be able to do.
Besides cinema-quality shots, drones can also be used to take stunning landscape pictures. Drone cameras can also be used to take pictures of construction sites, real estate projects, and crops on a farm. Security is another big field in which cameras on a drone can be used to monitor people movement and record any untoward incidents.
The photography applications of drones do not end with recreational and entertainment jobs. Serious industrial work can also be done via drone photography.
If you find these areas of business interesting as a budding entrepreneur, then you can consider starting your very own drone photography business. Starting any business requires a lot of research and legwork beforehand. Drone photography also follows the same principle.
Buying a drone along with supporting equipment is the easy part. The real work begins before and after you hit the buy button.
We have listed below some steps that you need to take as you go about starting your drone photography business. Following these steps should prepare you well to launch your business and run it successfully.
Step 1 – Know the laws of the land
Every country and, at times, every state has its own laws regarding the flying of drones. If you fly drones for commercial purposes, then the rules are often relatively more extensive. Yes, you guessed it right. The laws for recreational and commercial drone flying are indeed different. So, before you buy a drone, it is a good idea to familiarize yourself with the legal aspects of your planned business activity.
Drones laws are constantly evolving as more and more people start flying drones. So, it is important to be well-acquainted with the current version of the laws. You should think about the states or regions in which you plan to offer your drone photography services. The laws may vary quite significantly from one state to another.
You should pay particular attention to zoning laws. It is quite possible that flying a drone may be prohibited altogether in certain areas like airport zones and over specific private properties.
US drone laws can be studied in detail on the FAA's website. Other countries will have drone-related information on its equivalent aviation authority website.
Step 2 – Study the market
No start-up moves forward without doing a market study. You need to explore what kind of drone-services are possible in your selected locations. You must study what is already being offered and what isn't.
You can then either try to introduce a service which isn't being offered or find a gap in services that are currently being offered. With the second case, you need to find out if the services being offered aren't as good/as efficient as they can be.
You also need to study the pricing models that your competitors are following. You can read through classifieds, lookup services on craigslist, and browse the internet to find out what is being offered and for how much.
You can also try to look up any meetups and organizations that are related to drone photography. Network with the local drone-photographers communities and gain more insight into the business side of things.
If your research tells you that there is plenty of competition, then you may need to figure out how you fit into that competition. Do you have superior skills or superior equipment to offer which your competitors don't? Perhaps your initially preferred location is saturated with drone services and hence you may need to look at another location.
Studying the market will give you plenty of ideas on how you should start your drone photography business and what niches you should focus on. Drafting a go-to-market strategy is a must before you even think of purchasing your drone.
Step 3 – Get your drone license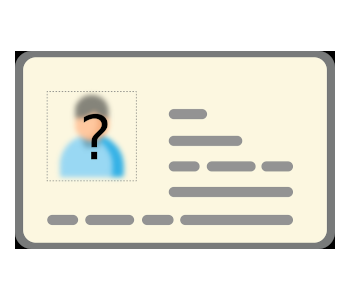 After you have studied the market and have familiarized yourself with all the legal requirements, the next step is to understand how you can get your drone license. The FAA in the US requires all commercial drone pilots to have a license.
In order to get a drone flying license, one has to pass a 60-question multiple-choice exam. A minimum of 70% needs to be scored in order to pass this exam. The exam covers concepts such as drone pilot behavior, flight restrictions, aeronautical charting, radio communications, etc.
You can prepare for this drone pilot examination by using online resources or in-person training. There are plenty of free and paid resources available to prepare extensively for this exam.
After you pass this exam, the FAA will conduct a background check on you. If all goes well, then you will finally be granted your commercial drone pilot license. Holding the license means that you agree with all the provisions of FAA Part 107 regulations.
Step 4 – Learn to fly drones
If you have never flown drones before, then it is a good idea to learn the basic controls and techniques of flying drones. Most people may suggest that you first buy a drone and then learn the controls. But, we believe that learning to fly comes first.
We insist on learning to fly first because we don't want you to crash your brand new drone as soon as you unpack it. Given your market research, you might end up buying an advanced drone model. Such expensive equipment is not the one on which you should be learning the basics.
Instead, you can rent out a basic drone model and start your initial practice on those models. You can even ask a friend to let you fly his/her drone for a few minutes. Remember the time when you learned how to drive a car. It sure wouldn't have been a 7-series BMW. It might have been a beaten up Toyota or a Honda. Follow the same conservative principle with drones.
When we say learning to fly drones, we don't just mean learning how to move forward and backward or using in-flight modes. We also mean things like preparing the drone for take-off, conducting pre-flight checks, and following all the safety-related best practices. We mean all the stuff which you learned for your multiple-choice examination. You can learn (and practice) all of those things on a basic drone model too.
Step 5 – Buy your new drone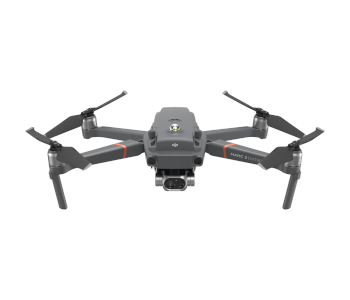 Now comes the fun part. You can go shopping for your new drone. Depending on your market research, select the drone model which fulfills all the functions which you want the drone to successfully perform.
As you select your first business drone, you will have to find the right balance between features and price. Every start-up business will have a budget for new equipment. Besides the drone, you also need to get accessories and additional equipment to support the drone.
For a commercial user, it always helps to get extra batteries. Other items like a remote controller and a carry bag are also worth looking at.
As a word of advice, we would suggest that your first drone should be a simple one. If a basic inexpensive model can fulfill most of the needs which your market research demands, then go for a lower model. Once you gain more business experience, then you can always upgrade to a higher model and sell out your lower model.
Similarly, restrict yourself when it comes to accessories and add-ons. Try not to go all out at the very beginning of your entrepreneurial journey. You can always add extras as you go along. If a particular job demands a special type of add-on then rent it out or buy it at that time. There is no need to buy everything at the very initial stage.
You also need to factor in the possibility of the business not panning out as you envisioned it to. In such a case, you do not want to be stuck with expensive drones which you probably won't use in the unfortunate event of you deciding to pack-up your business.
While there are plenty of drone manufacturers in the market, it is always a good idea to go with a company that is well-established and has a strong technical support offering. If something goes wrong with your drone, you want to get it fixed as soon as possible. Hence, customer service matters.
Step 6 – Get drone insurance
Drone insurance is very important from a personal and business point of view. Some clients will demand that you have what is known as liability insurance. Without this insurance, the client may not award you the job.
Liability insurance is one where you are protected if there is any damage to property or person because of your drone. Any such unfortunate event creates a liability for you or for the client if you were working on the client's site or representing the client. Generally, liability insurance of $1 million should be good enough for most jobs.
The other type of insurance is drone insurance. This protects you financially if your drone gets damaged. Sending in your drone for repairs, or in worst cases, having to replace the drone altogether can be an expensive proposition. Having drone insurance can cover such expenses.
You need to shop around and compare various drone insurance policies in order to select the best one. There are a few companies like Avion and UAV Protect which offer such drone insurance policies. If you have a DJI drone, then you can opt for the DJI Care or the DJI Care Refresh policies.
Step 7 – Create your portfolio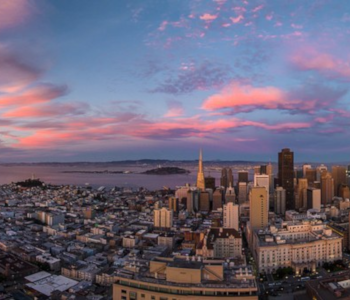 The last step is to market your services to your target audience. Upload your photos and videos (at least a short clip) on social media. List your services on various websites and advertise your business. Instagram is a great platform for showcasing your work. Pinterest is also a great platform for sharing images with your target communities.
You should also build a website and make it image friendly. Use WordPress themes which make your web pages look like a magazine or an image gallery. You can also use a website to list your contact details and write something about yourself.
You may initially have to reach out to clients to find work. Emails are one way. Visiting events and handing out your business card is also another way to market your business.
Conclusion
There is plenty of homework that needs to be done before starting a drone photography business. Once all the research is done, one has to dedicate time to get licenses, find the right drone equipment, and sharpen drone flying skills.
Besides doing the hard work, one also needs to have a creative mindset to be a successful drone photographer. Drone photography is a form of artistic fields of photography after all.
Even with all the skills and all the research, a drone photography business has to market itself and place itself in front of its audience to be able to win projects.
Given the effort needed to start and run a drone photography business, it is clear that one has to be very passionate about drones and photography. In order to really understand your passion levels for drone photography, it is best to start this sort of business on the side along with a day job.
Quitting your day job and going in full-time with a drone photography start-up may not be the wisest thing to do. Doing it on the side gives you the chance of understanding whether the start-up will work for you. Once it does, you are then free to dive-in full time.