Making it Big: Is Building a Career as a Drone Pilot Worth It?
3D Insider is ad supported and earns money from clicks, commissions from sales, and other ways.
Without question, drone flight is fun. However, for a growing number of people, the more important characteristic of drone flight is that it's profitable. The commercial drone services industry has seen steady growth in the last several years, with several industries recognizing how much value it could add to their businesses.
Just as with any career, being a professional drone pilot will take a lot of time, effort, and money. How does an aspiring commercial drone pilot get started and how much can one earn? Is it worth all the work involved? Read on as we answer all these questions.
How to get started
1. Pick a drone and a niche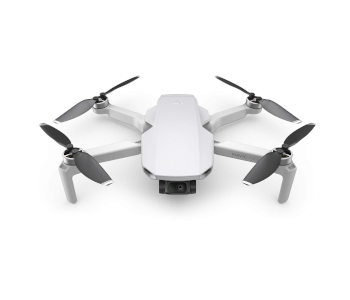 Here's a tip you need to know before you even consider being a professional drone pilot: there are a lot of commercial services that a drone pilot can offer, and the most successful ones pick a specialty and get really good at it. At the onset, try and take stock of the skills you have or the business contacts you can call up. Are you naturally gifted in photography or filmmaking? Are you comfortable working with industrial equipment? Do you have close ties with the local police force or emergency response units?
By far, drone photography is the easiest way to get into commercial drone flight. It's such an accessible field that you might need to compete with thousands of new professional drone photographers that seem to pop up year after year.
This is perfectly fine if you have an inclination towards photography, but it's much more profitable to offer a service that only a few people can offer. Examples include aerial mapping, power line inspection, precision agriculture, and search and rescue operations. Going into these fields could mean that you'll need to undergo a bit of additional training, but the rewards are well worth it.
Once you've picked a niche, then it's time to buy your drone. As a testament to the popularity of commercial drone services, there are now probably more than two dozen professional-grade drone models that come with premium parts and features. We've written an article on the 19 best drones for all types of commercial drone pilots a few months back, so you might want to check that out after reading this one.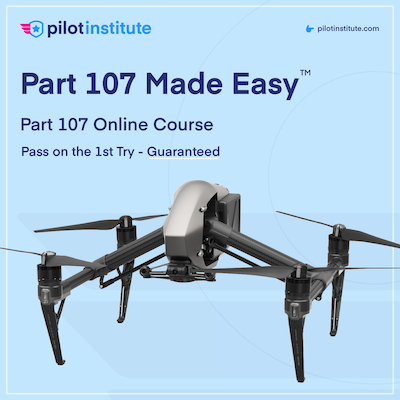 2. Get some training on Part 107 and other skills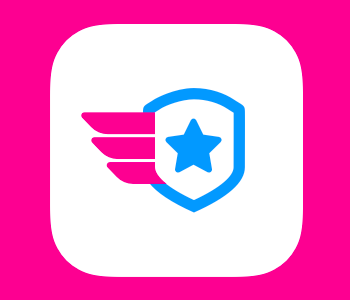 Established by the FAA in 2016, the Part 107 rules provide the legal framework for commercial drone services. Among the many flight rules and restrictions of Part 107, it also requires that drone pilots get a Part 107 license before they fly their drones commercially. Getting the license means passing a knowledge test that covers a wide range of topics including radio communication, airspace classifications, and how weather conditions affect the flight dynamics of your drone.
Most drone pilots take (free or paid) training courses to prepare for the Part 107 knowledge test. Fortunately for you, there are literally hundreds of online resources available right now that you can use to prepare.
If taking a training course sounds like your thing, then you'll be glad to know that there are a lot of companies that now offer training for specialized fields. You can learn about the basics of drone flight from Pilot Institute. For our top recommendations, you can check out our article on drone training courses for commercial drone pilots.
3. Earn your Part 107 license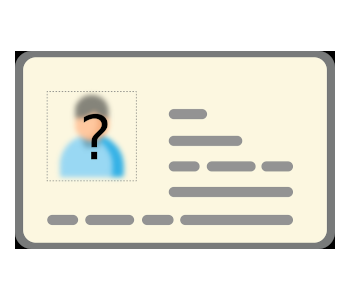 Feeling confident? Then it's time to take the Part 107 knowledge test. The test consists of 60 multiple-choice items, 70% of which you'll need to answer correctly to pass. Questions are randomly picked from a much larger question pool, ensuring that each person receives a unique set.
Given that you've done your homework, this really shouldn't be a problem. Right now, there are already several hundred thousand Part 107-licensed drone pilots who have passed the same (well, not exactly the same) knowledge test.
With that out of the way, you should be receiving your temporary license while the real license is sent by regular mail. You will need to keep your Part 107 license with you every time you fly commercially, as some authorities may request to see it.
4. Get drone and liability insurance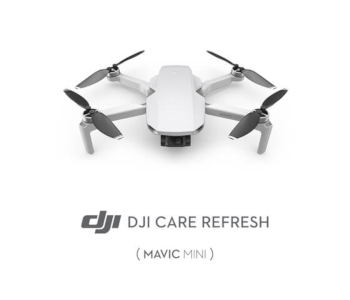 There's one last thing on the list before you start offering your drone services. Without insurance, some clients may outright refuse to work with you. Why is this? An insurance policy protects you from unexpected expenses, which are the direct results of your drone flight activities, such as if your drone crashed into the roof of a stranger's house. With an active insurance, you have the peace of mind that your business won't go under to pay for these expenses.
There are two types of insurance you should get: drone hull insurance and liability insurance. Hull insurance is for the drone itself, should it get damaged during the course of a commercial gig. What the insurance covers depends on the policy you're getting or the company offering it. If you own a DJI drone, then we recommend their in-house program, DJI Care Refresh. The DJI insurance policy covers water damage and will provide you with a new (or equivalent to new) drone if yours gets damaged beyond repair, although you will still need a small amount for the replacement.
Liability insurance is arguably the more important policy for you to get. This policy covers the financial cost of liability should you get into a drone-related accident. Examples include the aforementioned crash on a neighbor's roof or any damage to property or personal injury caused by your drone. The cost of liability is often higher, so you will likely need to pay more for liability insurance. It's certainly worth it, though, because these accidents can easily make your business or your drone career go under.
Where to find drone jobs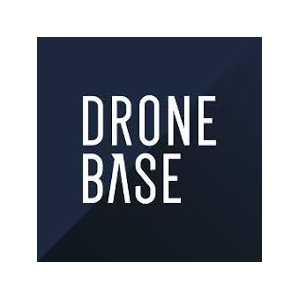 You've got your drone, your Part 107 license, and insurance coverage. Now, how are you going to start earning? Drone jobs have become common enough nowadays that you may be able to find postings at the usual job search sites, such as Monster.com or LinkedIn. However, you might have better luck by signing up at job sites that specialize in drone jobs and drone pilots.
SkyTango is one good example of such a job search site, and certainly one of the more popular ones, as well. The SkyTango site has a lot of good things going for it. We like how the site neatly classifies pilots and jobs into specific industries, so neither you nor the client needs to go through irrelevant results while searching. By signing up for a SkyTango account, you can also make yourself visible in their Live Map, where clients and pilots can see their proximity to each other. This makes it possible to see professional drone gigs even while you're traveling.
Droners.io is another popular site for drone jobs. The user experience in the site (and the companion mobile app) feels a lot like getting an Uber – clients look for nearby drone pilots, get the job done, and give a review using a simple star rating. It's a quick and simple process, even for complex jobs such as construction inspection or real estate advertising. Droners.io has collaborated with PrecisionHawk to widen their network, perhaps giving this job search site the widest coverage of individual and industrial clients.
If you're worried about getting lost in the shuffle in those two massively popular sites, then DroneMeisters is an excellent scaled-down option. The site may not have the scope and the network size of larger drone job sites, but they also have a much smaller selection of drone pilots. DroneMeisters can assure a quality output from their pilots because they go through a vetting process where the pilots are scrutinized before getting listed into their directory. Think of it as a job interview that gives you access to hundreds of potential clients. If you think that you've got what it takes, then we highly recommend shooting your shot.
There are a lot of other drone job sites out there beyond these three. The choice of which site is best for you depends on the service you are offering or the type of clients you want to work with. DroneBase specializes in industrial-scale jobs, while HireUAVPro reduces the scope to aerial photography and filmmaking. There's nothing stopping you from getting listed in multiple sites, of course.
How much does a professional drone pilot make?
Of course, the biggest determining factor for whether it's worth it or not to be a professional drone pilot is how much you're going to earn out of it. This is a pretty tough question to answer because different commercial drone services can fetch vastly different rates. To make this discussion simpler, let's go over the most common drone services.
1. Photography
Drone photography is the easiest gig to get. Nowadays, event coverage in weddings, parties, and outdoor sports competitions are practically incomplete without a drone shot. As you can probably tell, there are a lot of drone photographers offering their service nowadays, which makes this field a race to the bottom. Still, quality trumps price, and you can still charge a premium rate if you are skilled enough.
Drone photographers typically charge a flat rate of $250 for up to 90 minutes of coverage, in excess of which will be charged an additional $50 to $75 per hour. Some prefer pricing on a per-session basis, in the range of $500 to $1000, regardless of time spent. This rate includes basic photo editing and provision of both digital and physical prints. If the shoot involves travel in your part, you may charge a premium on top of reimbursement of your travel expenses.
2. Filmmaking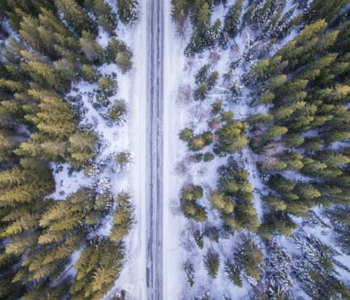 Aerial shots are becoming more common movies, commercials, TV shows, and documentaries, providing plenty of work for drone pilots. This can be a tough gig to get since most studios prefer working with people they already know. If you want to get your foot in the filmmaking industry, you need to build a solid portfolio and offer jobs for people who may put a good word in for you.
Professional aerial filmmaking pays well, in the neighborhood of $200 to $400 per hour. If the studio needs a lot of aerial shots, you can easily rake in $2000 in just a single day.
3. Real estate advertising
More recently, advertisements for real estate agents have started to recognize how drone shots can be used to more effectively market the properties they are selling. This is done either through sweeping shots that showcase the entirety of the property and its surroundings or through virtual tours done by flying the drone indoors. As you can imagine, these properties are valued at several million dollars, so there's definitely money in this industry.
Real estate shoots start at $25 per hour but can go up to $250. The price range for this service changes along with real estate prices for different cities. For a premium city, like Los Angeles, you can probably charge much higher rates. You can also propose a package of deliverables at a flat rate – for instance, $350 for a set of 15 images, and 3 minutes of videos, which includes post-processing services.
4. Construction and/or mining inspection
Drone services for construction or mining project are typically long-term projects, as they involve monitoring of the project's progress or the safety conditions in the site. This means that it can be very lucrative if you can secure a contract that extends several weeks. For this reason, it's not uncommon for a construction or mining firm to have an in-house drone pilot, who can easily earn $50,000 to $70,000 per year.
As a freelancer, rates for this gig start at $50 per hour. This can go up according to the services you are offering or your level of expertise. While there are basic inspection jobs, some firms may require orthomosaic maps or 3D maps of aggregates. If you have the skill for these tasks, then you can start charging $250 per hour.
5. Precision agriculture
Precision agriculture is a fast-rising application of drone technology that uses special sensors to determine the health of crops. Compared to inspecting these crops by foot, doing a drone survey is faster and produces much more useful data for farm management.
Although this is a highly technical field that requires special sensors and software, the going rates aren't exorbitantly high for the simple fact that your clients are farmers – not big studios or construction firms. Rates for precision agriculture surveys start at $50 and go up to $150 per hour. Again, this can vary from one client to another is largely determined by your level of expertise.
6. Public safety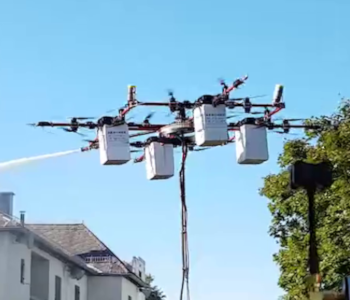 Law enforcement, firefighters, and search and rescue teams have been using drones for more than a decade. It doesn't even take a crisis or disaster for these institutions to tap the service of a drone pilot. Fire and police departments can greatly benefit from orthomosaic maps of local buildings and facilities for more efficient emergency response. When faced with an actual disaster, such as a forest fire or a missing person, drones can help these emergency responders cover great distances in just a few minutes.
The unique thing about drone use for emergency responders is that it's a bit too crucial to be left in the hands of a freelancer. Thus, the opportunity is for you to offer to do it for them in-house. If you were to join a police or firefighting department by bringing your drone expertise to the table, you can expect to earn something between $50,000 to $60,000 per year.
7. Power line and cell tower inspection
No longer do people have to climb up to power lines and cell towers to check for damage, since drone can do the same job without risk to life. These structures emit a lot of electromagnetic noise, so flying a drone close to them can be particularly challenging. This is a job fit only for highly skilled drone pilots. Fortunately, this also means that you can charge premium rates.
Industrial inspection typically starts at $300 per hour. However, we've heard of experienced drone pilots negotiating up to $5000 for a single cell tower inspection job. There's a lot riding on your drone flight skill for these jobs, making it some of most lucrative for professional drone pilots.
8. Insurance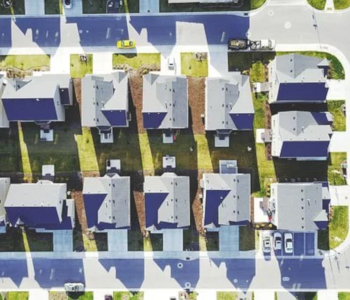 This is a small niche for drone pilots, but these are quick jobs that you can get for a small buck. In the wake of an extreme weather disturbance, insurance companies can expect a flurry of homeowners making insurance claims for damage to their roofs. Before drones, an insurance adjuster would typically have to climb up to the roof of each house and inspect the damage one by one to determine the validity of the claims. This process is slow, tedious, and dangerous.
With just a single drone, a drone pilot can do a detailed inspection of several houses all at once with zero risk of personal injury. Insurance jobs are easy, so they don't fetch much – somewhere around $50 flat rate for each house is typical. You can do several houses at the same time to make it worth your time.
Is a career as a professional drone pilot worth it?
And now, the question: is it worth it? Being a professional drone pilot is still viewed as an unconventional career choice – one that most people won't even consider. In our opinion, that's the beauty of it. By mastering a technology that is still quite uncommon, you are able to stay ahead of the curve and grab opportunities that very few people can.
In terms of earnings, there's certainly some serious cash to be made as a professional drone pilot. Even if you splurge for a high-end drone that costs more than $2000, you might be able to hit breakeven with just one or two paid gigs. With experience and specialization, you can start charging even higher rates.
Something you need to consider before deciding is that there's quite a bit of risk involved in this venture. The capital you'll need to start – including the training, taking the Part 107 test, insurance, and the drone itself – can set you back $3000 to $5000. As we've said, you can easily get this amount back if you play your cards right. On the other hand, there is always the sobering possibility of failure and loss.
The real question you need to answer is: is it worth the risk? This is a question only you can answer for yourself. The market is there, and it's young and ripe for the taking, but there is no industry that guarantees success.
Final thoughts
Flying drones for profit can be considered a dream job for many people. There huge upsides to it, chief of which is that you can earn a lot doing something that you genuinely enjoy. The market is thriving nowadays, and there are probably more, and more companies and clients that are on the lookout for drone pilots who are either freelancers are can commit full-time employment. The number of professional drone pilots continues to grow by the day, so there's always an advantage to getting your name out there as soon as possible.