Dyson Vacuum Black Friday 2019 Deals
3D Insider is ad supported and earns money from clicks, commissions from sales, and other ways.
Shopping for household appliances can be daunting. You always want the best ones, but sometimes they are out of your budget. Especially when it comes to vacuum cleaners so you can keep your home clean and dust-free all the time.
Dyson vacuums are such appliances, they are engineering marvels with the technology crammed into their small bodies, but they are extra powerful. This comes at a premium, and fortunately, Black Friday is just around the corner, and they have dropped some of their hottest deals for their vacuum cleaners.
Here are the hottest Dyson vacuum deals that you can enjoy this Black Friday, saving you up to 50%.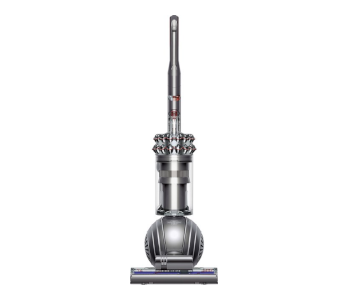 DYSON CINETIC BIG BALL ANIMAL + ALLERGY BAGLESS UPRIGHT VACUUM
Original Price: $699
Black Friday Price: $449
The Dyson Cinetic Big Ball Animal + Allergy is a powerful vacuum cleaner. It even looks incredible if you are into that. You can say that it is a complete system since Dyson has designed it for pet owners and those who suffer from allergies.
The technology that the company has perfected in their vacuums is unbelievable that they did not even include a dust filter. Even without one, it still prevents pet hair, dust, and allergens from spilling back into the air as you clean. The advantage of not having a filter also makes it easier when it is time to clean up.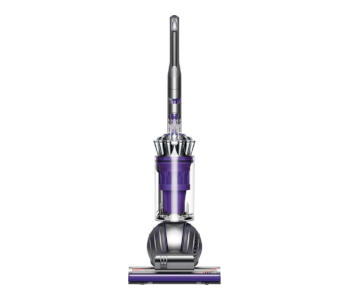 DYSON BALL ANIMAL 2 BAGLESS UPRIGHT VACUUM
Original Price: $499
Black Friday Price: $299
If you are looking for a vacuum that excels in cleaning carpets and hard floors, then the Dyson Ball Animal 2 is the right one for you. It is overall an excellent cleaner and is one of the best at sucking up pet hair from different surfaces in your home.
It is not the most affordable, but it does come with one of the best deals this Black Friday. Dyson is dropping the price for the Animal 2 by 40% saving you $200. If you are looking for an excellent vacuum that offers incredible value, this is the one to get this sale season.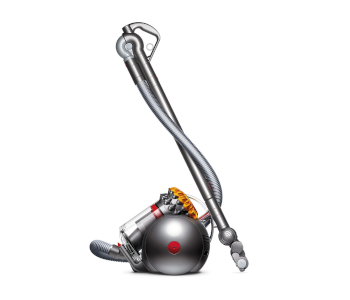 DYSON BIG BALL MULTI-FLOOR CANISTER VACUUM
Original Price: $499
Black Friday Price: $399
The Dyson Big Ball Multi-Floor Canister vacuum, even though it is large, is an extremely maneuverable cleaner. It comes with a self-righting canister, so you really do not have to worry about it when you are cleaning your home. The canister design also allows you to move it around quickly and easily, giving you added flexibility.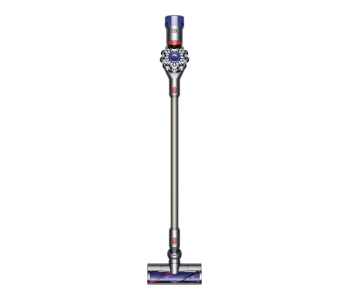 DYSON V8 ANIMAL CORD-FREE STICK VACUUM
Original Price: $399
Black Friday Price: $299
From large bulky machines, we now move on to wireless cleaners with the Dyson V8 Animal. This is significantly lighter than other canister vacuums and is highly maneuverable, but it does not compromise on suction power. They clean carpets effortlessly that match other vacuums. This machine combines the best of both worlds with the performance of a corded one, and the versatility of a wireless vacuum.
The V8 Animal is undoubtedly one of the best cordless vacuums in the market, and you can get it at a highly discounted price on Black Friday.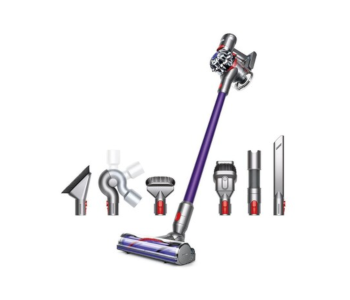 DYSON V7 MOTORHEAD EXTRA CORD FREE VACUUM
Original Price: $529
Black Friday Price: $249
This is one of the best deals that you can find when it comes to Dyson Vacuums. With its price dropping by over half, this is definitely one that you should consider if you are looking for a powerful stick vacuum. It has a slightly less powerful motor than the V8, but it is not that substantial that it affects the device's performance. It is still able to clean up the dirt from a lot of different surfaces, especially carpets and floors.
One of its great features, similar to other Dyson cord-free machines, is that you can quickly convert it to a handheld so you can clean upholstery in no time. The V7 Motorhead is a versatile and robust machine that is heavily discounted this Black Friday.
More Dyson Vacuum Black Friday Deals
There are a lot of Dyson deals available this Black Friday, it is just a matter of finding the right vacuum cleaner for your needs. You can never go wrong with their machines as they all perform that exceeds your expectations.