Dyson Fan and Air Purifier Black Friday 2019 Deals
3D Insider is ad supported and earns money from clicks and other ways.
Looking at Dyson fans, you will instantly think that they are out of this world. Their design is not what you would expect from fans with blades. It seems like they pull their air from another dimension. It is pretty simple, think of it as a reverse vacuum that instead of sucking up air, it gently blows it towards you instead.
Dyson has always been known for its creativity and innovation, and they have undoubtedly ushered in the era of bladeless fans that do more than just cool or heat your room. They have put in other features such as purifying the air and making sure to filter allergens for those who have sensitivities.
Best Buy has published their Black Friday ad and, boy, do they have the best Dyson fans included. You will be able to save as much as 25% when you get one of their bladeless blowers this sale season.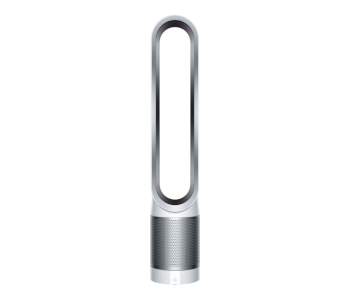 DYSON PURE COOL TP01 TOWER FAN AND AIR PURIFIER
Original Price: $399
Black Friday Price: $299
This is Dyson's first-generation Pure Cool Tower model, and it is still available on the market. The great thing is that this Black Friday, you will be able to get it and save as much as 25% and get a fan that gives you that peace of mind, especially if you are dealing with allergies.
Design
Since it is a Dyson fan, the Pure Cool TP01 follows the company's bladeless design. However, one of the things that you will instantly notice is its height. It is a tall tower fan rising up 40 inches from the floor, so it will be able to provide optimum airflow for the entire room. Even though it is tall, it is not that bulky since it only has a width of only 8 inches allowing you to squeeze it in spaces you might not have thought of.
The only problem with this design choice is that it can be easily toppled over even by a small child. However, it is still weighed down enough at 8.4 pounds that as long as you position it in the right spot, it will be safe. It also lacks the LCD displays of newer versions, but you will still be able to enjoy the fresh air that it blows.
Filters
It is not a Dyson fan if it does not have the appropriate filters, and the Pure Cool TP01 has two kinds. The first is the HEPA filter that traps up to 99.97% of airborne particles, including pollen, bacteria, and pet dander, minimizing your exposure to allergens and pathogens.
There is also a secondary filter that is installed on the Pure Cool TP01, and it is the Activated Carbon variety. This clears up household odors from smoke and gases, so your home smells continuously fresh.
Performance
The fan, due to its design, can deliver the right amount of airflow, which means you will be able to use this in a room of just about any size. It is ideal for a space with an area of about 500 square feet, although Dyson did not suggest the perfect room size. It displaces about 114 gallons of air per second at its maximum setting, and this is surely enough to keep your room airy and clean.
An innovation that Dyson has perfected is the quiet operation of all their fans. There is no doubt that the Pure Cool TP01 is a powerful machine, but surprisingly it only produces average noise. At its lowest setting, you can hardly hear any sound, which makes it the perfect fixture for your room.
The Dyson Pure Cool TP01 is more than just your usual bladeless fan. Its air purification system ensures that the air that circulates in your room is allergen-free. This Black Friday is the perfect chance for you to get this incredible machine since you will be able to save up to 25%.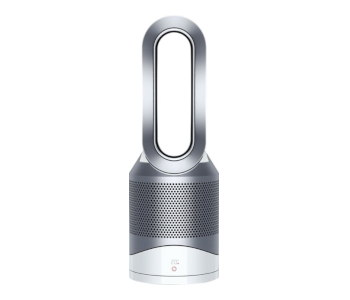 DYSON HP01 PURE HOT + COOL HEATER AND FAN
Original Price: $499
Black Friday Price: $375
If you want to keep your home fresh in the summer and warm in the winter, you will usually need two different devices. Somehow, Dyson has managed to combine the functions of both on a single machine, and that is what the Pure Hot + Cool HP01 can do. On top of that, Dyson has added purifying capabilities making this a very versatile fan.
Design
The Pure Hot + Cool HP01 is your typical Dyson bladeless fan product. You have a base that houses the air filter and controls. Then, you have the bladeless amplifier where the warm or cool air comes out. This makes the fan a lot safer compared to those with blades since it can be safely operated around children and pets. It also makes it a lot easier to clean since there are no blades that usually collect a lot of dust.
The fan stands around 24.9 inches tall, and its size is somewhere in between a desktop fan and a full tower. It is an excellent middle ground that you can choose to use either way. It will fit in a lovely corner of your room or on top of a desk.
Filters
As with all Dyson fan products, the Pure Hot + Cool HP01 comes with a replaceable glass HEPA filter that removes up to 99.97% of contaminants in the air. Particles larger than 0.3 microns will not be able to pass through, and this includes bacteria keeping your room clean and somewhat sanitized.
The fan is not equipped with a dedicated activated carbon filter since Dyson has built it into the HEPA filter with a graphite layer. This eliminates odors keeping your room smelling fresh all day long.
Performance
As a device that is capable of both cooling and heating, the fan comes with a remote that allows you to control its different features. Using the remote, you will be able to select if you want to warm, cool, or purify the air in the room. You can also adjust the fan speed and control the oscillation, just like a regular fan.
The fan comes with three different modes that you can choose depending on your needs. There is "Focused Mode" for long-range airflow, and this is best if you want a steady stream of air pointing towards you. The other setting is "Diffused Mode," which is useful when you want to warm or cool the whole room. Lastly, "Sleep Mode" where you can set different presets, so it keeps you comfortable throughout the night.
The Dyson Pure Hot + Cool HP01 is a versatile fan that will provide you comfort at all times. It is one of Dyson's most advanced products in terms of functionality, and you will be able to get it this Black Friday at a massive discount. You can enjoy savings of up to 25% for a fan that you can use all year round.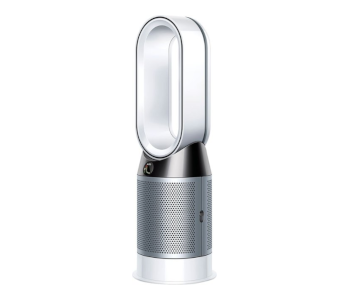 DYSON HP04 PURE HOT + COOL SMART TOWER AIR PURIFIER
Original Price: $649
Black Friday Price: $549
The Dyson Pure Hot + Cool HP04 is the company's latest version of their multi-function fan. You can think of it as a more advanced version of the HP01. The design is similar to Dyson's compact air purifier series and is built the same way with a base and an air amplifier.
The base is all about the hardware and controls, like the filter, air input, and controls. The amplifier is where all the air that gets sucked in is evenly released back into the room. Dyson's bladeless fan technology allows it to push more air, and the Pure Hot + Cool HP04 is capable of moving about 310 liters of air per second.
Differences Between the HP01 and HP04
One of the significant differences that you will notice right away is the way you can control the Pure Hot + Cool HP04. In addition to the remote and digital screen display, you can control the fan with your voice via Alexa or Google Assistant and link it to your smartphone with the Dyson Home app.
Another difference between the two models is the Pure Hot + Cool HP04's air quality assessment. The fan comes with sensors that make it smart enough to measure indoor air quality. Using the app, you will be able to see what the fan has detected from overall air quality, particles, nitrogen dioxide, volatile organic compounds, so you know what you are breathing in.
The various functions and the features of the Dyson Pure Hot + Cool HP04 make it a machine that gives you a lot of value. This Black Friday, you will be able to improve on that by getting it at a much better deal where you will be able to save up to 15%. It is undoubtedly a smart fan that will keep the air you breathe clean, warm, or cold, depending on how you need it.