Dyson Fan and Air Purifier Cyber Monday 2019 Deals
Dyson products are known for innovative designs, especially with their air purifiers and fans. However, most of their products come at a premium. That's why we can't wait to check out their deals for Cyber Monday.
If you think that Dyson does not put out awesome deals during this season, then you are mistaken. Historically, they have been quick to offer substantial discounts on all their appliances, and this year is no different.
Here are the impressive deals that Dyson is offering to its air purifier and fans this Cyber Monday: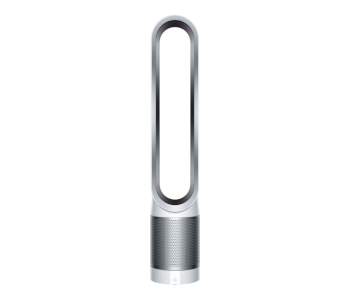 DYSON PURE COOL TP01 TOWER FAN AND AIR PURIFIER
Original Price: $399
Cyber Monday Price: $349
Dyson's Pure Cool TP01 is undoubtedly a unique take on the regular bladed fan. In typical Dyson fashion, the TP01 does not have any blades. Instead, it relies on its own air-multiplier system, which uses the airflow coming out of the fan and urges the surrounding air to follow it, increasing the overall flow.
Since the air is coming from the base, its smaller blueprint allows the manufacturers to install a set of filters. Dyson has done that with the TP01 and has included a glass HEPA filter, which captures 99.97% of all airborne particles, including pet hair, pollen, and harmful bacteria. This makes the fan an excellent addition to your home if someone in your family is suffering from allergies. Additionally, the TP01 also comes with an activated carbon filter that ensures that the air circulating in the room is free from harsh odors and smells.
One feature that differentiates this from regular fans is that it is capable of cooling the room you put this in. It is not as effective as an air conditioner, but it can surely bring the temperature down in an efficient, power consumption-friendly way.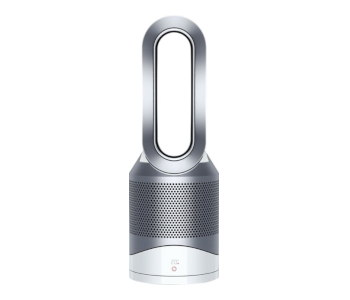 DYSON HP01 PURE HOT + COOL HEATER AND FAN
Original Price: $499
Cyber Monday Price: $375
If the Pure Cool TP01 is more of a tower fan-in-the-wall type, the Pure Hot + Cool HP01 is sized perfectly to fit on top of your desk. You can use it to heat or cool a room of about 400 square feet. It can push air at around 200 liters per second, so it can surely move a ton of it to ensure freshness every time.
Similar to the TP01, it comes with a dual filter, a HEPA, and activated carbon to remove particles from the air and ensure that the room smells pristine. A significant difference between this model and the TP01 is that the HP01 can heat and cool a room.
The Pure Hot + Cool HP01 does come with more features than other models thanks to its temperature control capabilities. To control the fan, you can make use of its minimalistic remote where you will be able to manage all of its features and simply stick it on to the metal strip around, so you do not lose it.
The temperature management functions are definitely a big plus for the Dyson Pure Hot + Cool HP01, and the 25% discount on Cyber Monday is definitely a welcome deal.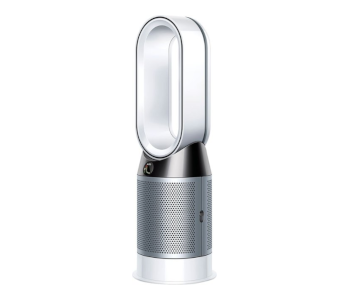 DYSON HP04 PURE HOT + COOL SMART TOWER AIR PURIFIER
Original Price: $649
Cyber Monday Price: $549
The Pure Hot + Cool HP01is an excellent air purifier. Now, add in more sensors and make it smarter, and you get the Dyson Pure Hot + Cool HP04. By smart, we mean Wi-Fi connectivity and a smartphone app that you can use to control the fan.
An impressive feature that you want to use often with the HP04 is its air quality assessment. It measures the air quality and automatically adjusts its settings, depending on what it finds out. You can view the current air quality in your room by checking on the app. It can detect the number of particles the filter captures, monitor humidity, and nitrogen oxide levels.
The fantastic thing about the HP04 is you can use it for all seasons since it heats and cools the air that goes through it. It also comes with a glass HEPA filter that traps particles, especially allergens and bacteria, that can cause harm to your health.
The Dyson Pure Hot + Cool HP04 air purifier is clearly a device worth getting this Cyber Monday. Its smart features allow you to set it and forget and is perfect for making sure the air you breathe is free from things that can harm you and your family.