How to Replace Earbud Tips – Silicon, Rubber, and Foam
3D Insider is ad supported and earns money from clicks, commissions from sales, and other ways.
Do you own a pair of earbuds with worn out eartips? Then you've come to the right place because here you'll learn about the top points of consideration for when you need to get a brand new pair of eartips.
The eartips are one of the least inexpensive parts of the earbud design to replace yet they contribute a lot towards the comfort. You shouldn't have to deal with eartips that are so dirty that they are too hard to clean or simply worn out. We hope that by the time you finish reading this earbuds replacement tips guide you'll understand what steps to take to continue enjoying your personal audio experience.
However, before looking to invest in brand new eartips consider giving your current ones a good cleaning. It might be the case that the dirty appearance of the earbuds can be completely reversed so that they look brand new.
Compatibility
When searching for replacement eartips you need to make sure they are compatible – otherwise they won't latch onto the earbuds and they'll be effectively useless. Here is a simple 3 step process that you can use to get compatible eartips every single time.
Look at the earbud name and model number.
Go to the compatibility chart that's provided by the manufacturer
Look for your specific pair of earbuds on the chart to see which eartips are compatible.
The importance of size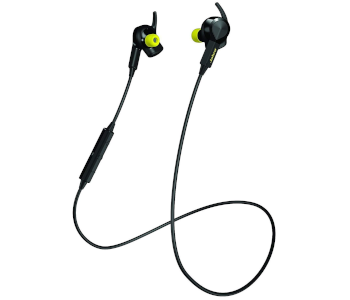 We all have different ear sizes, which means choosing appropriate eartips is important. For example, if you have large ears, but you chose small eartips then they will come loose. Furthermore, the effectiveness of the fit plays a big role in the natural noise isolation that's created. Noise isolation is improved when you chose the right size eartips and that in turn leads to better audio quality.
On the other hand, if you select eartips that are too large, then you can experience pain in the ear canal. This can become a health issue over time or at the very least lead to a consistently uncomfortable personal audio solution.
Material
Eartips are manufactured from different materials types and the most common are foam, silicon, and rubber. They each have a different feel and the ones you go with will ultimately depend on your preferences. Here is an overview of the characteristics of each material type:
Silicon: the comfort of silicon earbuds is nothing special, but they excel because of their durability. They are also easily washable, which means that you can keep them clean on a regular basis. Overall, they have a premium feel and you won't find them used as the primary eartips for earbuds – they are sometimes added as a backup pair to rubber ones.
Rubber: the rubber eartips are similar in terms of characteristics to the silicon ones, but they have more of a basic feel to them. These are the most common that are handed out from earbud brands across the marketplace.
Foam: these are the most comfortable of the bunch and provide the best noise isolation. However, they have more of a cheap feel so some might not want to pair them with their premium earbuds. They are not very durable and you cannot wash them which is a big disadvantage compared to the other two material types.
Perhaps it is a good idea to purchase each material type to see which one best matches your requirements. Eartips are relatively cheap and you'll probably end up wearing them all at some point, so the investment is worth the asking price.
Custom ear tips
You can make use of a custom eartip service if you've taken a look at all the off the shelf versions and haven't found anything that you like. Such a service would take an impression of your ear and create custom eartips based on your specific ear size and preferences.
Most services would send out a kit to your home and you simply send back the impressions along with your preferences. This can include the material type, choice of color, and any extras the service may provide.
Using custom services to acquire eartips will cost significantly more, but you'll have a better end result. If you've made the investment into expensive audiophile earbuds, then perhaps such a service might not be a bad idea. Furthermore, if you're ears have a size or shape that isn't the average, then you'd also benefit from a service that can cater to your specific ears.
Conclusion
The biggest factors when deciding the eartips to choose is the size, material type, washability, durability, comfort, and price. When you take each of these factors into account you'll end up with the eartips that match your requirements.
In the end experience is the best teacher, which means it might be a good idea try out different eartips to see which ones are best for you in practice. For example, on paper foam eartips might sound great but in reality you actually like the feel of rubber ones a whole lot more.