Ecobee Cyber Monday 2019 Deals on Smart Thermostats
3D Insider is ad supported and earns money from clicks, commissions from sales, and other ways.
Home automation is one of the next big frontiers for consumer technology. If a device can make it more convenient or efficient to maintain a home, then it's sure to sell well. Ecobee is one of the few companies that have recognized this fact early and developed a very good line of smart thermostats. These aren't just regular smart thermostats, though – these may be the best ones that you can get today.
With Cyber Monday close to wrapping up, this might be your last chance to buy Ecobee smart thermostats at heavily discounted prices. Check out the deals you can grab before the discount season totally wraps up!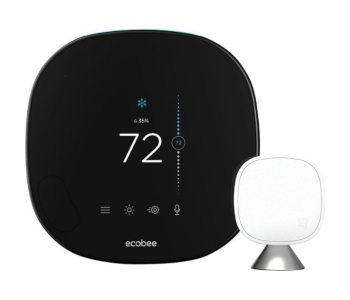 ecobee SmartThermostat with Voice Control, Black
Original Price: $249.00
Cyber Monday Price: $199.00
While a voice control feature isn't exactly new territory for Ecobee smart thermostats, this version comes with Alexa built-in. This means that its voice control functions aren't restricted to controlling its thermostat settings but can also be used to make calls, check traffic and weather, or check your calendar. In many ways, the Ecobee SmartThermostat is the perfect addition if you already have a smart home system but are looking to supplement it with an HVAC device.
As with other Ecobee products, the SmartThermostat takes just 30 minutes to set up and can help reduce heating or cooling costs by up to 23% annually. It can also interface with your local Wi-Fi network and a mobile app for automatic functions and remote access.
Just for the convenience and energy savings, the Ecobee SmartThermostat will easily pay for itself within a year. The $50 discount this Cyber Monday (about 20% of the original price) is a very tempting offer for what is considered one of the best smart thermostats in the market today.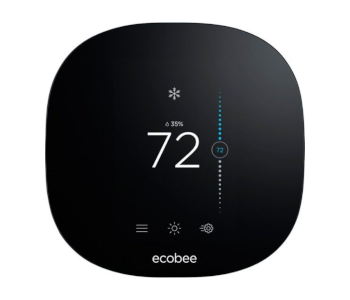 ecobee3 lite Smart Thermostat, 2nd Gen, Black
Original Price: $169.00
Cyber Monday Price: $139.00
The Ecobee3 Lite certainly isn't the top-of-the-line offering from the brand, considering that the Ecobee 4 was released more than two years ago. However, the Ecobee 3 Lite is the perfect entry-level smart thermostat: it's small, cheap, easy to install, and easy to use. It's even cheaper this Cyber Monday with a convincing $30 discount.
As its name and price tag implies, the Ecobee3 Lite is a pared-down version of the other Ecobee thermostats. To keep the price of this device down, some of the more sophisticated features had to be removed without completely eliminating its essential functions.
The major difference of the Ecobee 3 Lite is that it does not come with room sensors out of the box. Unlike the Ecobee 4, the Ecobee 3 Lite does not support additional accessories such as humidifiers or ventilators. These qualities make it more suitable for maintaining the temperature in smaller spaces, or houses without any complicated HVAC systems.
On the plus side, the Ecobee 3 Lite is smaller, lighter, and much cheaper compared to the Ecobee 3 and Ecobee 4. It's perfect for those who are just looking for a simple thermostat with smart functions but without all the unnecessary bells and whistles.