Electric Scooter Black Friday 2019 Deals
3D Insider is ad supported and earns money from clicks, commissions from sales, and other ways.
Electric scooters have become a green alternative for people in cities to commute. Black Friday is the perfect time to pick one up if you have been looking at getting one. You can save hundreds of dollars during the sale.
Electric scooters have improved a lot in quality in the past two years. The newest models have longer battery lives and they can hold heavier riders than before.
Black Friday deals for electric scooters are listed below: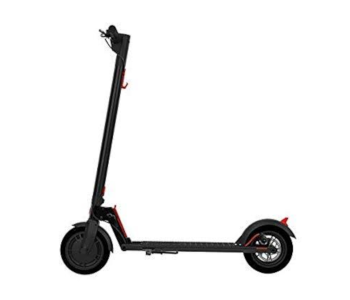 GoTrax GXL V2
Original Price: $499
Black Friday Price: $269
The GoTrax GXL is a well-built electric scooter that has a 250-watt motor. It can zip you around at up to 15.5 miles per hour for approximately 9 – 12 miles. It can also support a rider with a maximum weight capacity of 220 pounds.
Unlike many scooters, this one has 8.5-inch air-filled tires. This will offer you a smoother ride over rough surfaces compared to solid rubber alternatives. The arm folds into the scooter which makes it easier to carry around once you arrive. It also now comes with a hand-operated disc brake to improve safety.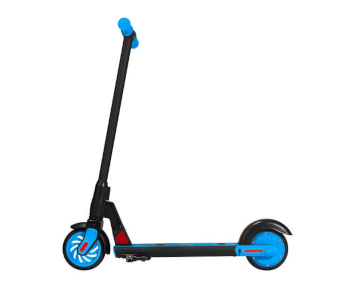 GoTrax GKS Kids Electric Scooter
Original Price: $179
Black Friday Price: $99
The GoTrax GKS is designed for kids and it has a 150 watt motor on it. It can travel at up to 7.5 miles per hour and has a 6-inch rubber wheels. GoTrax designed this scooter for riders who are 5 feet or shorter so that they can reach the handles better. It has a maximum rider capacity of 154 pounds.
The GKS has a clever safety mechanism to prevent accidental acceleration. In order to engage the electric motor you must kick to get going like on a regular scooter and once your back foot is in place it will allow the motor to engage. This scooter can travel up to 4 miles per charge.
As you can see, there are plenty of electric scooter options out there that are on sale for Black Friday. The best way to pick a model is to first ensure that a model can accommodate your weight and then consider your budget. Some scooters have trouble on steep inclines so look for a more powerful motor if you live in a hilly area.