Electric Skateboards Black Friday 2019 Deals
3D Insider is ad supported and earns money from clicks, commissions from sales, and other ways.
Electric skateboards are not only tremendous fun but practical too. For instance, they'll give you the thrill of the classic skateboard, but can also be used in the city to go from point A to B.
A good electric skateboard, however, needs to have speed, range, and braking ability to be safe, secure, and fun. This is why the best electric skateboards tend to be quite expensive. However, this Black Friday, they will not force you to empty your bank account.
There are some incredible deals on offer on big websites such as Walmart and Best Buy that you can avail to save tons of money. Have a look.
Super Electric Skateboard Discounts on Black Friday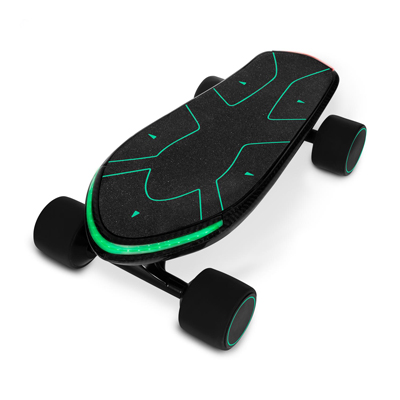 Original Price: $1499.99
Black Friday Deal Price: $999.99
Savings: $500
Swagtron is one of the leaders of the fledgling electric skateboard industry. They're not only known for the quality of their electric skateboards but also variety. With the Spectra Pro, though, Swagtron has reached a never-before achieved level.
You see, this electric skateboard is the first in the world to incorporate Artificial Intelligence (AI) into its system. The AI uses the skateboard's five SenDecks sensors along with 3D Posture Control technology to synchronize its performance with the riding style of the user.
It also has a very impressive braking system that the company says reduces the braking distance by as much as 47 percent. The braking system utilizes nickel boards dual MagBrakes.
As you can tell, this is possibly the most advanced electric skateboard you can get your hands on anywhere in the world right now. Its list price reflects that fact since it is valued at $1499.99. The Black Friday deal on Walmart, however, results in a reduction of $500 from that list price. As a result, you can get it for less than $1000.
Made of carbon fiber unibody
Maximum distance capacity of 12.4 miles at 15.5 miles per hour
Requires 90 to 120 minutes to reach a full charge
Comes with a mobile app
Weighs 12.5 pounds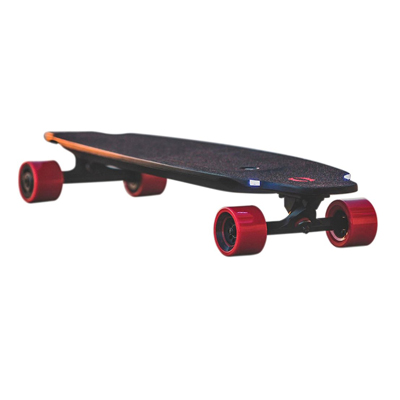 Original Price: $1399.99
Black Friday Deal Price: $1299.99
Savings: $100
If you want your electric skateboard to be super-fast, then you should definitely consider the M1 from Inboard. This skateboard is one of the fastest in the industry as it can go as fast as 22 miles per hour for as far as seven miles.
Another great feature of this electric skateboard is that it incorporates LED lights. This ensures maximum visibility in the night as you zoom through your neighborhood.
The skateboard features manta drive-in-wheel motors that offer multiple advantages. Firstly, they make the skateboard very compact and lightweight. Further, they also ensure smooth acceleration and deceleration through electronic regenerative braking.
This electric skateboard can also carry greater weights than most of its competitors. It has a maximum carrying capacity of 250 pounds.
Constructed of industrial-grade fiberglass around a wood core
Water-resistant and air travel-approved
Comes with a remote
Backed by a 12-month warranty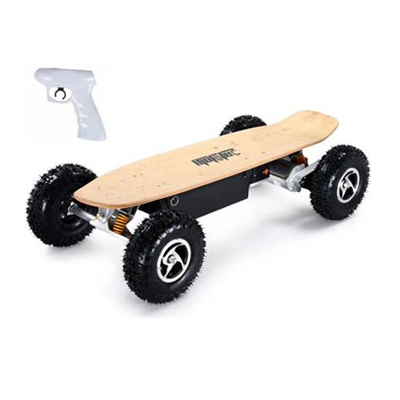 Original Price: $1080
Black Friday Deal Price: $588.72.72
Savings: $491.28
If you like going off the beaten path with your electric skateboard, then you need an off-road product. This one from Mototec with an insane power output of 1600W is perfect for your requirements.
You'll not only be able to use this electric skateboard on dirt but even the beach since it features two separate motors (800W each) for the two rear wheels. Further, it also has tires with larger treads for better traction on unconventional surfaces.
Can go as fast as 22 miles per hour
Has a maximum range of 10 miles
Can carry as much as 260 pounds
Comes with a wireless remote
Features automatic shutoff
Other Black Friday Discounts on Electric Skateboards Worth Considering