What to Do If You Fail the Part 107 Knowledge Test
3D Insider is ad supported and earns money from clicks, commissions from sales, and other ways.
The Part 107 rules were first implemented in 2016, providing a legislative and regulatory framework for commercial drone pilots. To get licensed under Part 107, the biggest hurdle that any drone pilot needs to overcome is the Part 107 knowledge test – a 60-item, multiple-choice test that covers a wide range of aeronautical and drone-specific topics.
Naturally, the FAA does not expect that everyone who takes the Part 107 knowledge test will get a passing score. Should this unfortunate circumstance happen to you, what are the next steps you need to take?
Passing the Part 107 knowledge test
The requirement to pass the knowledge test is pretty straightforward – you only need to answer 70% of the questions correctly, or 42 items out of 60. Since the test consists only of multiple-choice items, there is no ambiguity between right or wrong answers.
How will you know that you failed?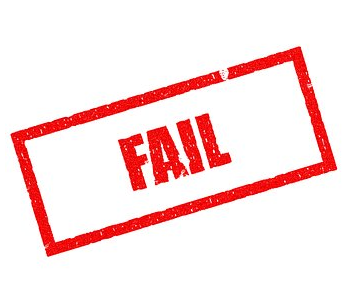 Some testing sites may let you know of the result of your knowledge test right away, but the official notice will come when the results get uploaded to the FAA website within 2 or 3 days.
According to the FAA, a person who failed the knowledge test should receive a report that highlights the areas of knowledge where they did not perform well. Although there will be a strong recommendation to study or prepare on these particular areas, the FAA will not impose any particular study or test prep method. There will also be no requirement to seek out additional training or to receive an endorsement from a flight instructor before taking the test, as some commenters have suggested.
Can you take the knowledge test again?
Yes, but you will need to wait at least 14 calendar days before you can file a new application to take the knowledge test. The 14-day waiting time was meant for the person who failed the test to use the time to do some additional preparation work before retaking.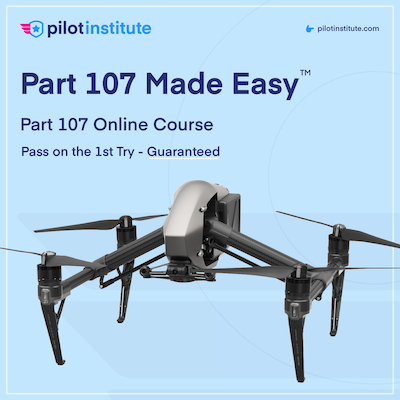 Once the 14-day waiting period is over, you just need to repeat the whole process of signing up and setting an appointment with an FAA-approved testing center. You might need to show evidence of your failed results, so just keep it in hand when you show up for the knowledge test.
Do you need to pay the testing fee again?
Unfortunately, yes, you need to pay another $150 testing fee even when you take the Part 107 knowledge test a second time. This no-refund policy is the biggest incentive for passing the knowledge test the first time around.
Tips on passing the Part 107 knowledge test on your second attempt
Hardly anyone fails the Part 107 knowledge test twice, and you really wouldn't want to be a member of that exclusive group. To make sure that it doesn't take you three tries to get your Part 107 license, here are our tips for you:
1. Retake the knowledge test as soon as you can
You're given a 14-day period before you can file a new application to take the knowledge test. This means that the FAA believes that the 14 days is enough for you to prepare anew. We highly recommend that you don't put this off and that you take the knowledge test again as soon as you can. This is so you won't end up forgetting the stuff that you've already learned when you took the test the first time around.
2. Take heed of the recommendations from your results
When you receive the notice that you failed the exam, it will come with a breakdown of the knowledge areas where you performed poorly. This can help you make the most out of the 14 days before you reapply. Pay special focus on these knowledge areas, but don't forget to brush up on all the other topics, as well.
3. Use study materials that you didn't use the first time around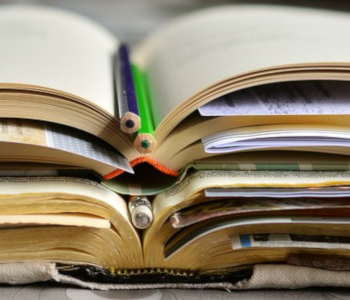 If you failed on your first try, then it likely means that you did not prepare well enough. Perhaps it has to with the time you spent studying or the study materials you used. In any case, you need to do something different to get a different result on your second try. You could try answering more sample exams, listening to free video lectures, or going through a free study guide. You can even download a cheap mobile app that is designed as a quick review for many of the topics that will show up on the knowledge test.
We find that the most effective way to prepare for the Part 107 knowledge test is by signing up for any of the excellent paid training courses we have written about before. Yes, you might have to spend a few hundred dollars initially, but these courses massively improve your chances of passing the knowledge test. Moreover, some of these courses offer lifetime access to their ever-evolving content. This means that you can just go back and study the same material when the time to take the recurrent knowledge test comes around.
Final thoughts
Failing any test can be an ego-shattering event for many people. In this case, failing the Part 107 knowledge test also means that you'll need to pay another $150 to sign up for the test again. While everybody wants to pass the test on their first try, it won't be a proper test if there are no failed results every now and then.
If you already failed, then it's time to pick up the pieces of your ego and do something different on your second try. Perhaps you underestimated how important the effects of weather on drone performance are, or you simply need to be more familiar with reading sectional charts. In any case, the failure notice comes with some useful information to help you prepare further.
You'll be glad to know that cases of people failing the Part 107 knowledge test more than once are extremely rare. With a little extra preparation, you should be good to go on your second try. A paid training course is always a good idea if you have the budget. If not, then there's still a bunch of free online content that you can go over while you wait for the 14-day period to pass.